Medical
New technology
Sensors Provide a Clear Vision for Minimally Invasive Surgery
Sensor-guided technologies help surgeons  push the barriers of surgical innovation. Thanks to sensor-guided medical technologies such as robot-assisted surgery, endoscopic diagnostics, and electromagnetic navigation bronchoscopy, surgeons are able to perform precise medical procedures with minimally invasive surgery (MIS), accelerating patient recovery and improving outcomes. Robotic arms combined with…
Listing of Market Articles
Sensors Provide a Clear Vision for Minimally Invasive Surgery
Sensor-guided technologies help surgeons  push the barriers of surgical innovation. Thanks to sensor-guided medical technologies such as robot-assisted surgery, endoscopic diagnostics, and electromagnetic navigation bronchoscopy, surgeons are able to perform precise medical procedures with minimally invasive surgery (MIS), accelerating patient recovery and improving outcomes. Robotic arms combined with…
How to Choose a Medical Connector
Connectivity solutions for medical equipment must be safe, dependable, durable, easy to operate, and meet critical regulatory requirements. Medical connectors are used to transmit data, power, and control signals to a system or piece of equipment that provides patient care in a hospital, clinic, or home health setting.…
EU MDR: Update to Medical Device Regulations in Europe
New regulations impact the more than 500,000 types of medical devices and in vitro diagnostic (IVD) medical devices in Europe. What do these regulations mean for device manufacturers? European Union Medical Devices Regulation (2017/745/ EU) (MDR) represents a major update to the Medical Devices Directive (93/42/EEC) (MDD) and…
RF Connectors for Medical Applications Product Roundup
This week's Product Roundup highlights RF connectors for medical applications from leading suppliers. RF Connectors for Medical Applications EZ Form Cable, a Trexon Company, provides SMA connectors for the medical industry, specifically MRI systems and RF tumor ablation. EZ Form Cable SMA connectors are "virtually" non-magnetic, well beyond…
October 2022 New Connectivity Products
New-to-market connectivity products, including interconnects, wire, cable and cable assemblies, sensors, antennas, materials, accessories, tools, and development kits. October 2022 New Connectivity Products  October 2022 New Connectivity Products > Interconnects, etc. Smiths Interconnect's new EasyREP qualified option for rail and industrial applications expands its range of environmentally sealed products for…
What are EMI/EMP connectors?
Meet the Connector: EMI/EMP Connectors EMI/EMP connectors, also called filter connectors, help protect electric and electronic systems from emitting or receiving disruptive "noise," including radio frequency interference (RFI), electromagnetic interference (EMI), electromagnetic pulses (EMP), voltage spikes, and other radiated emissions that can distort or interrupt a signal. EMI,…
Antimicrobial Interconnects Resist Germs, Infection
Whether implanted in the body or used against skin, patients depend on electronic devices to resist bacteria. A new generation of biocompatible materials makes high-tech medicine safer than ever. Cardiac pacemakers, stents, knee and hip implants, insulin pumps, cochlear implants, and other electronic medical devices have increased the…
Medical Trends Drive Innovation and New Technologies
The pandemic has altered the healthcare ecosystem and stimulated innovations in the medical sector. As a result, doctors and patients have new connected tools to promote health outside of the clinical setting. Medical Trends The COVID19 pandemic has provided us with new insights into the healthcare ecosystem and…
June 2022 Connector Industry News
Upcoming industry events, as well as recent award, partnership, promotion, personnel, facility, distribution, standards, association, and certification news from across the connector industry. June 2022 Connector Industry News June 2022 Connector Industry News  > Award News HARTING announced that Rainer Zietlow, after completing the longest journey by an…
Sterilizable and Autoclavable Connectors for Medical Applications Product Roundup
This week's Product Roundup highlights sterilizable and autoclavable medical connectors from leading suppliers. Sterilizable and Autoclavable Connectors for Medical Applications Viking THORKOM circular connectors from CDM Electronics are available in various shell sizes, high density contact arrangements, and mounting styles. They feature quick connect and disconnect with either…
What are IEC Connectors?
Meet the Connector: IEC Connectors IEC connectors or plugs are a broad category of power connectors for various uses that follow the International Electrotechnical Commission standards. IEC connectors are not a specific type of connector. Instead, they are a broad category of different types of electronic and electrical power…
Industrial Laser Processing Fuels Today's Modern Electronic Devices
Automated manufacturing processes are integrating industrial lasers for precision processing, inspecting, and testing of materials. Fiber optic connectors help make these systems possible.  [caption id="attachment_37247" align="aligncenter" width="600"] (Image courtesy of Teradyne)[/caption] Fiber optic technology is enabling a new generation of high power, ultrafast industrial lasers. These precision beams…
How PAEK Compares to Glass-to-Metal Sealed Connectors
While the traditional method of glass-to-metal seal (GTMS) connectors serves as an effective hermetic barrier and electrical insulator for a broad spectrum of medical, automotive, aerospace, military, and low-pressure geophysical applications, advanced thermoplastics developed over the past three decades have proven to be a superior solution for the…
What are Hermetic Connectors?
Meet the Connector: Hermetic Connectors Hermetic connectors are completely sealed against ingress of air or liquid using a glass, ceramic, or composite sealing device or material. Hermetic sealing offers the highest level of protection available against air, gases, chemicals, moisture, debris, and other contaminants. It is an essential…
Effective Alternative to Silicone-Jacketed Cables and Cable Assemblies
A mainstay of medical device design, silicone jacketing protects cables from the hazards that medical technologies face in clinical care settings. It's not a perfect material, though. New alternatives address silicone's common shortfalls. Silicone is a widely used cable-jacketing material for medical device components. Commonly used in medical…
Wireless, Wearable, and Implantable Medical Technologies Saved My Life
[fusion_builder_container type="flex" hundred_percent="no" equal_height_columns="no" hide_on_mobile="small-visibility,medium-visibility,large-visibility" background_position="center center" background_repeat="no-repeat" fade="no" background_parallax="none" parallax_speed="0.3" video_aspect_ratio="16:9" video_loop="yes" video_mute="yes" border_style="solid"][fusion_builder_row][fusion_builder_column type="1_1" layout="1_1" background_position="left top" border_style="solid" border_position="all" spacing="yes" background_repeat="no-repeat" margin_top="0px" margin_bottom="0px" animation_speed="0.3" animation_direction="left" hide_on_mobile="small-visibility,medium-visibility,large-visibility" center_content="no" last="true" hover_type="none" border_sizes_top="" border_sizes_bottom="" border_sizes_left="" border_sizes_right="" min_height="" link="" background_blend_mode="overlay" first="true"][fusion_text] Wearable consumer-grade technology provided valuable diagnostic information, which led…
April 2022 Connector Industry News
Upcoming industry events, as well as recent award, partnership, promotion, personnel, facility, distribution, standards, association, and certification news from across the connector industry. April 2022 Connector Industry News April 2022 Connector Industry News > Event News The HARTING-supported Volkswagen ID.4 will be part of the "Driving Toward Tomorrow"…
Push Pull Connectors for Medical Applications Product Roundup
This week's Product Roundup highlights push-pull connectors for medical applications from leading suppliers. Push Pull Connectors for Medical Applications Souriau JMX Series Plastic Push-Pull Coupling Connectors, supplied by Allied Electronics & Automation, offer reliable mating with a push-pull locking mechanism with an audible and tactile indicator that only…
Instrumentation and Test & Measurement Systems Demand Higher-Performance Connectors
Specialized test connectors and equipment help new products meet ruggedness, outgassing, and other performance and compliance requirements.  Instrumentation connector technology is evolving to serve higher speeds and bandwidths, RF technologies (including microwave and mmWave), and the analog-to-digital transformation. Test & Measurement and instrumentation processes have become essential to…
Investigative and Therapeutic Technology Trends
Advances in miniaturized interconnects and optical cabling have launched a design revolution in the medical device field, from high-precision laser surgical tools to small and portable connected healthcare devices. Today's modern medical therapeutic instruments are enabled by faster speeds, expanded bandwidths, fiber optics, RF microwave and mmWave, and…
What are Push-Pull Circular Connectors?
Meet the Connector: Push-pull Circular Connectors Push-pull circular connectors feature a spring-action cylindrical sleeve surrounding or within the integral connector housing that self-latches when the connector is pushed into position. The connection is released through a squeeze-and-pull, rotate-and-pull, or other specific unlocking action that prevents accidental disconnection. Push-pull…
Medical Connectors Need High Precision Medical Contacts for High Performance and Safety
High-performance medical contacts are a critical element in a connector assembly and contribute to the overall performance, safety, and functionality of medical equipment. By Lemco Précision SA Medical Contacts Used in Connectors It's becoming more challenging to produce medical devices that balance innovation, cost, regulatory compliance, and user-friendliness.…
January 2022 Connector Industry News
Awards, partnerships and acquisitions, and helpful technical resources highlight this month's news from across the connector industry. January 2022 Connector Industry News January 2022 Connector Industry News > Award News Hirose's BM50 Series has been selected as an Innovation Award Honoree for CES 2022, the Consumer Electronics Show…
Connectors for Medical Diagnostics Applications Product Roundup
This week's Product Roundup highlights connectors used for medical diagnostic equipment from leading suppliers. Connectors for Medical Diagnostics Applications MINIDOCK Series Connectors from I-PEX are optimized for use in rugged docking applications and ruggedized applications with low-insertion-force cable plug terminations, like the cable plug mating end in ultrasound…
Designing Interconnects for Portable and In-Home Medical Equipment
Secure, medical-grade connectors help portable medical devices endure shock, vibration, and rough handling without detriment to performance. As portable medical equipment for both hospital and home use becomes more prevalent, the need to design healthcare devices that can meet the demanding requirements of a high-impact, high-vibration environment continues…
Miniaturized and User-Friendly Connectors Empower Advanced Medical Wearables
New medical wearable device innovations count on miniaturized connectors that can perform reliability under the stresses of use and cleaning processes. [caption id="attachment_35129" align="aligncenter" width="600"] An elderly woman with hearing aid[/caption] Miniaturized Connectors In today's fast-growing medical wearable markets, designers must create safe devices that provide effective performance…
Silicone Alternative Offers New Option for Medical Cable Jacketing
Innovative component solutions that integrate cutting-edge technology with next-generation materials give medical devices designers new choices. By Northwire (A LEMO Group Company) Silicone is a popular cable jacketing material for components used in applications where reliable high performance is imperative. Commonly used in medical tools, hospital equipment, and…
I Need a Wire Harness Assembly
I Need a Wire Harness Assembly Sometimes the last thing considered in a complex system is the wiring harness. However, as with many sub-assemblies that make up a system, wiring harnesses have many variables that may affect the quote and the quoting process if these variables are not…
Smaller DesignCon 2021 Still Worthwhile
The rescheduled, relocated DesignCon was heavily impacted by the ongoing pandemic. However, high-speed innovation appears to be unstoppable. Bob Hult shares his observations on the 26th annual event and new connector products introduced. DesignCon 2021 was unlike any of the previous 25 years' events. The continuing prevalence of…
Five Connectivity Considerations for Ultrasound Imaging Applications
To ensure optimal ultrasound performance over long equipment lifetimes in rigorous operating environments, design engineers should consider five primary characteristics when specifying medical connectors. Sonography, better known as ultrasound imaging, is one of the most utilized and beneficial medical diagnostic imaging techniques. Ultrasound imaging technology has been used…
Four Key Device Trends Driving the Medical Connector Market
Trends driving collaboration between medical device and connector manufacturers include increased demand for safety and regulatory compliance, disposable solutions, high-resolution imaging capabilities, and durability. The quality and reliability of electronic equipment for the medical industry is vital, as human life and safety depend on it. This formidable responsibility…
Multi-Functional Connectors Meet the Needs of Therapeutic Equipment
Therapeutic devices are getting smaller, smarter, serve more purposes, and are exposed to harsh cleaning and disinfection protocols. Connectors with multiple advanced features are required to meet the challenging demands of these important medical devices. Therapeutic equipment includes a broad array of devices used to treat patients and…
Top 12 Technology Trends: The Evolution of High-Performance Backplane Technology
Backplanes using copper conductors have come a long way over the past 50 years and will likely remain the most common form of system architecture well into the future. [caption id="attachment_33307" align="aligncenter" width="599"] SBC-Backplane image courtesy of Rackmount-guy per CC-BY-SA 3.0.[/caption] This is the 10th installment in the Technology…
Connectors in Ventilators
By Mic Cardone, Director of Systems Integration, Tom Chudyk, Sales Director, Fred Morgenstern, Product Director, Janet Tufo, Marketing Director, Neutrik USA, in conversation with Connector Supplier Demand for ventilators skyrocketed in the early months of the pandemic, inspiring a wave of innovative new equipment designs. However, the success…
Consumers Adopt Wearable Tech for Greater Health
From multifunctional fitness trackers and smartwatches to tiny medical devices that deliver medicine or vital information, consumers have embraced wearable technologies. Consumers have embraced the concept of wearable devices and the industry is responding in a big way. From step counters to heart monitors, consumers have shown a…
Powerful e-Textiles Promise Washable, Wearable Connectivity
Small, lightweight, and wearable doesn't cut it for designers of e-textiles. New flexible, conductive fabrics make wearable electronics even more comfortable and connected. The continuous downscaling of connectivity products has opened up new possibilities in the world of e-textiles. In this emerging area of electronic design, engineers have moved beyond small…
When is a Custom Connector the Best Option?
With millions of connector products ready for order from trusted suppliers and distributors, designers should be able to find a suitable solution for their project. But sometimes, they can't. That's when customization comes in. A quick search of any major distributor's inventory turns up millions of connector products.…
Top 12 Technology Trends: The Evolution of Proprietary to Open Source Connectors
Sometimes a custom connector design will remain a limited-use product. Other times, it may become a popular proprietary connector. In some instances, the evolution continues and the connector experiences widespread use as a commercial or open-source product. This is the eighth installment in the Technology Trends series by…
Top Trends in the Diagnostic Imaging Equipment Market
Imaging equipment is evolving rapidly based on technological advancements, miniaturization, and portability. Connectivity solutions are scaling down in size and up in capability to enable these advanced designs. Diagnostic imaging equipment enables physicians to obtain digital images of structures inside the body in a non-invasive procedure. These images…
Cable Connectors for Ultrasound Probe Assemblies
Ultrasound equipment requires components that can deliver reliable connectivity under extremely demanding conditions, including rough use environments, harsh sterilization techniques, and repeated mating cycles. [caption id="attachment_27718" align="aligncenter" width="600"] San Antonio Military Medical Center Department of Emergency Medicine Air Force Capt. (Dr.) Erin Hanlin and Dr. Jeremiah Johnson practice…
EMI/RFI Shielded Connectors Product Roundup
This week's Product Roundup highlights EMI/RFI shielded connectors from leading suppliers. EMI/RFI Shielded Connectors LEMO's K Series connectors feature a modular design and myriad precision-manufactured component parts that can be configured into thousands of unique connector products optimized for a wide range of outdoor and harsh-environment applications in…
Striking the Right Balance Between Regulatory Compliance and Fluctuating Medical Market Trends
Connectors that have demonstrated reliable performance in the tough medical market help designers achieve first-pass regulatory approvals. These selections can be invaluable when it comes to successfully balancing stringent regulatory compliance with fluctuating market trends. Design engineers, sales reps, and connector manufacturers all understand the complexity of medical…
2021 High-Reliability, Harsh-Environment Connectivity eBook
Our first 2021 eBook features 13 technical articles and 40+ product features that address connectivity trends and specification tips for high-reliability connectors, cables, and sensors deployed in harsh-environment applications spanning land, sea, air, and space. Learn from experts at more than 20 leading connectivity companies. Our new 2021…
Robotics Help Medical Providers Improve Care
A new generation of robotic medical equipment is helping medical providers deliver automated care protocols, sterilize facilities, and conduct surgical procedures, as well as reduce risk and improve patient outcomes. Surgical suites and intensive care units are some of the most high-risk work environments within hospitals. It is…
Waterproof Pogo-Pin Connectors for Portable and Wearable Medical Applications
Small portable and wearable medical technologies give patients and healthcare providers a safer, more flexible tool for collecting vital biometric data and delivering care. These devices handle the harsh operating conditions of the home and clinic with the help of pogo-pin connectors. As the medical world turns to…
Medical Interconnect Solutions Will Spur Innovation Across Markets
The COVID-19 pandemic pushed medical interconnect providers to create new strategies, capabilities, and products in 2020. In 2021, we predict that those lessons will transfer to new medical devices and care processes, and influence capabilities for other markets as well. Connector companies are adept at aligning their capabilities…
Five Technology Trends Driving New Connector Designs
The connector world is constantly evolving to support dynamic market trends. Emerging high-speed connectivity products are currently responding to a number of technology trends and, once released to market, will serve, inspire, and enable a multitude of next-gen, high-speed applications for many years to come. As businesses and…
The Internet of Medical Things is Transforming Healthcare and Creating Opportunity
Advanced sensor and interconnect solutions are driving innovation in the wearable, wireless, and connected healthcare device market. The implementation of 5G will further enhance the Internet of Medical Things (IoMT) and make medical technologies even more powerful. Prior to the internet, the medical industry relied on chart paper,…
Choosing the Right Board-to-Board Connectors for Your Device
Consider robustness, flexibility, and processing requirements in your design to be confident that you are choosing the right board-to-board connectors for your application. A primary concern for device designers is how to get signal and power to the device in a way that doesn't interfere with functional goals,…
Connector Industry Meets Pressing Demand for Advanced Medical Connectivity Products
In a year of changing market conditions and unprecedented global demand for lifesaving medical technologies, the electronics industry has stepped forward to meet new challenges. The world is facing challenging times stemming from the coronavirus pandemic, including healthcare uncertainties, record high unemployment, and social unrest. These turbulent market…
Power Connectors for Medical Equipment Prioritize Safety
The first point of connection is the first opportunity to establish rigorous safety standards for medical technologies used in home healthcare and clinical settings. The base electrical standard for medical equipment, IEC/UL 60601-1, guides the design of safe and effective power supplies. As medical equipment becomes more powerful,…
Beyond Standards: IPC Helps the Electronics Industry Navigate Challenges
IPC is known as the premier standards organization in the electronics manufacturing industry. But as the industry faces tariffs, COVID, and other complex challenges, it's also become a problem-solving enterprise. When John Mitchell became the president and CEO of IPC in 2012, the organization's focus was on standards…
Four Key Technology Trends Affecting Medical Device and Connector Manufacturers
Medical device manufacturers depend on innovative connectivity products to keep ahead of changes to the regulatory environment, as well as ongoing demand for low-cost, disposable solutions, reusable medical devices, and high-resolution imaging products.  While the quality and reliability of electronic equipment is vital for every industry, it is…
Three Key Design Considerations for Wearable Medical Devices
Wearable medical devices are providing life-changing solutions for patient care and represent a major medical market trend. These medical technologies depend on specialized components and systems that are lightweight, low-profile, flexible, and comfortable. Market demand for wearable medical devices is continuing to grow across multiple medical market segments.…
Four Key Areas Where Wearable Technologies are Pushing Innovation
Miniature interconnects combined with sensors and antennas give designers powerful new means of integrating Internet of Things into flexible new forms.  Tiny wearable technologies are becoming huge. The incredible miniaturization of electronic components, combined with the powerful Internet of Things (IoT) capabilities brought to these systems by miniature sensors and antennas, has resulted in a new wave of wearable technologies. Flexible,…
The Global Connector Industry Helps Fight COVID-19
From parts for ventilators to initiatives to spur innovation, the connector industry is fighting the pandemic in an international effort that extends across every part of the supply chain. The connector industry is uniquely positioned to directly aid in the fight against COVID-19. Connectivity products are essential to…
COVID-19 Pandemic Drives Demand for Disposable Wire and Cable Products
Disposable, single-patient-use electrocardiograph cables and leadwires help keep patients safe by eliminating cross-contamination, which is always a critical concern in medicine but now more than ever. Since reusable electrocardiograph (ECG) leadwires come into direct contact with a patient, they can be a source of harmful cross-contamination. Disposable ECG…
COVID-19: A Black Swan Event for the Connector Industry
The COVID-19 pandemic is disrupting supply chains, cooling demand, and affecting businesses in virtually all market segments. How will this impact the connector industry? History may have some clues. A black swan event is defined as an extremely rare, unpredictable, and unexpected occurrence that has significant negative impact…
Endoscopes Evolve to Meet Increased Safety Demands
Concerns about cross-contamination have placed scrutiny on minimally invasive medical devices. Electronic components that can withstand enhanced sterilization techniques are essential for reusable equipment. Disposable endoscopes are another possible solution. [caption id="attachment_28506" align="aligncenter" width="600"] (Image by Georg Graf von Westphalen per CC BY 3.0)[/caption] Endoscopy is a minimally invasive…
Non-Magnetic RF Connectors are Critical Enablers for Advanced MRI Technologies
Emerging MRI technologies rely on a new generation of non-magnetic RF connectors that offer advanced performance in smaller and lighter configurations. Magnetic resonance imaging (MRI) techniques provide several benefits over other medical imaging techniques and are increasingly employed in application areas outside of their well-established neurological roots. Encouraging…
Connector Suppliers See Significant Impact From COVID-19
The coronavirus has disrupted supply chains, industry events, and product releases, and compelled components suppliers to find new ways to serve customers. The novel coronavirus known as COVID-19 has disrupted every aspect of life in China's Hubei province and its capitol Wuhan, the epicenter of the outbreak. Hubei…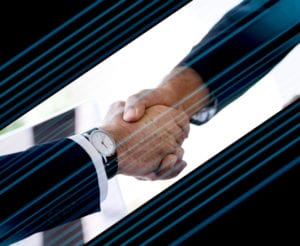 Strategic Acquisitions Continued in the Connector Industry in 2019
Connector-adjacent technologies were the key focus of many 2019 acquisitions as companies expanded to a whole-ecosystem approach. Once again, Amphenol led the industry in acquisitions, completing more acquisitions than any other company in the connector, cable, or cable assembly field in 2019. Amphenol has acquired more than 60…
Getting Connected with Stretchable Circuitry
[fusion_builder_container type="flex" hundred_percent="no" equal_height_columns="no" hide_on_mobile="small-visibility,medium-visibility,large-visibility" background_position="center center" background_repeat="no-repeat" fade="no" background_parallax="none" parallax_speed="0.3" video_aspect_ratio="16:9" video_loop="yes" video_mute="yes" border_style="solid"][fusion_builder_row][fusion_builder_column type="1_1" type="1_1" background_position="left top" border_style="solid" border_position="all" spacing="yes" background_repeat="no-repeat" margin_top="0px" margin_bottom="0px" animation_speed="0.3" animation_direction="left" hide_on_mobile="small-visibility,medium-visibility,large-visibility" center_content="no" last="no" hover_type="none" border_sizes_top="" border_sizes_bottom="" border_sizes_left="" border_sizes_right="" min_height="" link=""][fusion_text] The next frontier for medical device design is stretchable, wearable products…
Global Harmonization of the Appliance Coupler Standard
As the electronics industry continues to take steps towards global harmonization, the US and Canada will adopt the IEC 60320 standard for device plugs with minor deviations. This has significant implications for home healthcare products, portable medical technologies, household appliances, and consumer electronics. By SCHURTER Inc. Global standards…
Medical Devices and Instruments Put the Squeeze on Connectors
Rapidly evolving medical technologies are increasing demand for small, lightweight, high-density connectors that can handle high signal speeds, endure frequent mating cycles and sterilization, and play well with sensors. Connectors for electronics in medical devices, equipment, and instruments cover a very broad range of uses. They, and their…
High-Tech Medical Connectivity Products Create Smart Solutions
Robots, Big Data, and other high-tech medical technologies will help lower error rates and set new quality standards as the next generation of medical devices integrates smaller, modular electronics into highly connected medical environments. The medical technology sector is a booming industry marked by rapid change. Miniature dosing…
New Medical Connectivity eBook
New connectivity components and design strategies are rising to the challenges presented by medical market trends, regulatory requirements, and rigorous environments to enable the next generation of highly connected and capable medical technologies. Learn more in our new Medical Connectivity eBook, featuring technical articles and product solutions from…
Six Specification Considerations for Medical Connectivity Components
As medical equipment continues to scale down in size and up in connectivity and capabilities, new materials, device designs, and industry standards combine to create innovative medical connectivity components that satisfy rigorous form, fit, safety, and performance requirements. By John Koon and Connector Supplier medical connectivity components As…
Chip-on-Tip Technology Enables Minimally Invasive Medical Devices
Chip-on-tip endoscopy technology relies on microminiature sensors, illumination, and lenses. Market pressures are driving these critical medical devices to shrink in diameter and cost while maintaining, if not adding, functionality. Meeting these demands requires ingenuitive engineering and manufacturing techniques. Chip-on-tip technology is dramatically improving medical care by enabling…
Common Misperceptions of Custom Connectors
There are many misperceptions regarding custom connectors: They are too risky, too expensive, and take too long to develop. But new processes are addressing these concerns. Device development is undergoing a transformation. Pressure to reduce costs, reduce size, and make devices that can leverage the Internet of Things…
Today's Electronics Call for Rapid New Connector Development
We are in a period of rapid technology development, as designers create new products and instruments with high-speed circuit chips that run faster, last longer, and go places we could not imagine just a few years ago. Often, these products call for original connector designs. Today's electronics —…
Danger Zone: Contamination-Resistant Connectors for Hazardous Environments
Electronic equipment and devices employed in extremely harsh environments require rugged, contamination-resistant connectors that can stand up to radiation, sterilization, and the toughest conditions on Earth. Equipment destined for use in environments with a high risk of exposure to radiation and biological hazards requires contamination-resistant connectors and other…
The Brain-Machine Interface: Envisioning a Future With Neural Connectors
Elon Musk's Neuralink project could push innovation in nanominiature connector technology. The tinier the connector, the more powerful it could be in medical brain-machine interface applications. Normally in this publication, we cover topics related to the connector and cable assembly industries, as well as the latest technologies and…
Design for Manufacturability Strategies at the PCB Level
We spoke to experts at a printed circuit board assembly house to learn more about Design for Manufacturability (DFM) strategies. The goal: Ensuring that device designs can be successfully manufactured. Medical device designs are focused on giving healthcare providers new tools to deliver better patient care and outcomes.…
A Clean Break: Breakaway Connectors in Medical Devices
Breakaway connectors can quickly disconnect to protect people and equipment, yet still provide the same pin and housing durability as their mechanically secured counterparts. By Steven Lassen, Product Applications Engineer, and Julie Carlson, Marketing Communications, LEMO Breakaway connector Breakaway connectors break the rules of device design that expect electronic…
Counterfeit Connectors: A Matter of Life and Death in the Medical Device Industry
It's imperative that medical device manufacturers use authentic connectors. Counterfeit connectors and other fake components can pose serious risks to patients, providers, and companies. [caption id="attachment_24821" align="aligncenter" width="600"] The counterfeit connector on the left attempted to imitate the look and feel of the authentic LEMO Redel connector on…
Use-Limiting Technology Protects Patients
Designing electronic medical devices with use-limiting technology safeguards patients and operators by preventing unauthorized reuse or refurbishment. By David Smith, Sr. Electrical Engineer, and Tyler Yang, Mechanical Engineer, ATL Technology  It's no secret that cost is often a critical component of medical care, so it's no surprise that…
Feeling is Believing: e-Textiles Bring Music to Life for the Deaf
Avnet teams up with tech incubator Not Impossible Labs to create an innovative e-textile product that enhances the music-listening experience for people with hearing loss. Music is one of life's great joys. It unites people across time and culture. It is enjoyed by those who create it as…
2019 Updates to Medical Standards
Changing medical standards and regulations add complexity to compliance processes required for products and component destined for the medical market. Medical Standards Regulations can make designing new products more complicated, more costly, and more time-consuming, adding steps that delay time to market. So why do standards organizations keep…
Reduce Risk in Medical Devices
Managing creepage and clearance is one design strategy that can help reduce risk in medical devices and systems. How to Reduce Risk in Medical Devices Medical equipment used to diagnose, treat, and monitor patients, such as electrocardiographs (ECGs), thermal cauteries, and monitors, has to meet extremely high safety…
Medical Connector and Cable Products
This week's Product Roundup highlights medical connector and cable products from leading suppliers. Medical Connector and Cable Products LEMO's REDEL SP self-latching, plastic, push-pull connectors feature an ergonomic grip, several color-coding and keying options, and high resistance to chemicals, shock, and sterilization processes. Ideal for use in medical,…
New Product News: November 2018
Summary coverage of the latest, new-to-market connector and cable products, including interconnects, cable assemblies, development kits, tools, and materials. Interconnects, etc. Molex launched the new stAK50h Connection System — the industry's first through-hole, single- or multi-bay, USCAR-2 compliant hybrid connector system in standard automotive footprints based on 0.5mm,…
The Digital, Automated Eye Exam
A new wave of optometry equipment relies on sensors, high-speed connectors, and the Internet of Things. Until recently, a routine visit to the eye doctor included a series of tests conducted using mostly mechanical tools. The standard optometry devices have continually evolved since their historical origins, but upgrades…
Disposable and Low-Cost Medical Connector Products
This week's Product Roundup highlights disposable and low-cost medical connectors from leading suppliers. Fischer Connectors' Fischer Core Series Disposable push-pull circular connectors for disposable medical applications ranging from catheters to surgical hand tools offer modular, cost-effective solutions that don't compromise on quality. They deliver faultless high-reliability performance, are…
How to Prevent EMI When Designing an Interconnect Solution for Medical Devices
Electromagnetic interference poses a threat to product functionality as well as patient health. The right shielding architecture can help avoid it. By Zachary Blanden, Industrial Engineer, Nicomatic LP EMI, or electromagnetic interference, is a branch of EMC, which stands for electromagnetic compatibility. EMI refers to the study and…
Small Form Factor (SFF) Connector Products
This week's Product Roundup highlights small form factor (SFF) connector solutions from leading suppliers. I-PEX Connectors' NOVASTACK35-HDP shielded board-to-board FPC connectors provide high-reliability data transfer and power delivery. They have a 0.35mm pitch, a maximum mated height of 0.75mm, full 360° shielding for closer placement to antennas, heat-resistant…
Tiny Interconnect Products Bring Sound to Life - Cochlear Implant Connectors
A new generation of micro-sized electronics is helping hearing-impaired people connect with the world. By Bob Stanton, Director of Technology, Omnetics Connector Corporation Cochlear Implant Connectors The cochlear implant, one of the most dramatic and effective treatments for hearing impairments and loss, has been around since 1957. In…
New Materials Expand the Capabilities of Medical Connectors
The exploding growth of the medical device market is putting more pressure than ever on the components that make today's life-saving technologies possible. By Jean Thilmany New Materials Expand the Capabilities of Medical Connectors Connectors destined for use in medical devices face a number of unique challenges. They…
Microwave & RF Connector Products
This week's Product Roundup highlights microwave and RF connector solutions from leading suppliers, including non-magnetic connectors designed for use in MRI machines and other sensitive equipment. Microwave & RF Connector Products Omnetics' Nano Coax Connectors exhibit excellent VSWR, return loss, insertion loss, and impedance, and are available as…
Blind Mating Connector Products
This week's product roundup highlights blind mating connector solutions from leading suppliers. Blind Mating Connector Products Advanced Interconnections' B2B® SMT Connectors with solder ball terminals allow users to reliably define stack heights between two PCBs and are designed for robust handling in long-life applications including telecom switches, servers,…
Design Considerations: Connectors for Compact Medical Devices
Compact device size is an overwhelming trend in modern electronics, but connectors for compact medical devices must be safe, easy to terminate, and widely configurable, in addition to small in size and extremely reliable. James G. Dunbar, Product Marketing Manager – PCB Connectors, Phoenix Contact USA Innovations are…
Amazing Therapeutic Exoskeletons Move Into Medicine
Exoskeletons have been around for more than 50 years, but new lightweight materials have spurred growth in therapeutic and rehabilitation products that use compact, rugged connectors. By Caroline Hayes An exoskeleton mimics the insect world's natural protection. In invertebrates, a rigid external cover protects soft body parts and…
Disposable Medical Connector Contact Technologies
Single-use equipment that can be tossed instead of sterilized is in demand for some types of procedures or environments. The connectors inside these devices must be reliable, durable, and affordable.  By Roberta Rebora, Marketing Communications Director, Smiths Interconnect Due to growing concerns about spreading disease from patient to…
Fluidic Connectors Go With the Flow
Connectors that carry fluid or air through a bore, paired with connectors that carry signal and power, are a critical component in modern medicine. Electronic connectors typically handle power and signal. In the world of medical equipment, however, connectors can often take on additional jobs, carrying fluid, gases, and…