April 2021 New Connectivity Products
Summary coverage of new-to-market connectivity products, including interconnects, wire, cable, and cable assemblies, sensors, antennas, materials, accessories, tools, and development kits.
April 2021 New Connectivity Products
April 2021 New Connectivity Products > Interconnects, etc.
Hirose's new BK13C Series hybrid FPC-to-board connectors combine a space-saving, low-profile package with high current-carrying capabilities to help OEMs reduce the size and cost of portable and wearable electronics including audio players, cameras, laptops, gaming consoles, earbuds, smartwatches, and smart glasses. The series features rugged molded housings with fully armored metal shells to prevent mating damage, insert molded headers and receptacles to eliminate gaps between the terminals and housings and prevent solder wicking, and a wide self-alignment range of ±0.22mm in the pitch direction and ±0.3mm in the width direction to enable easy mating. It also has a unique power contact design that reduces the length of the connectors by 43% over conventional designs and offers improved PCB peeling strength via multi-point soldering. The new BK13C Series connectors measure just 1.9mm wide, have a 0.6mm stacking height, and are currently available with 10, 32, 40, 50, or 60 gold-plated contacts on a 0.35mm pitch. Power contacts support up to 5A and signal contacts support up to 0.3A. The series is also rated for 30VAC/DC and 10 mating cycles in operating temperatures extending from -55°C to +85°C.
NorComp's new MICRO-D Series machined, microminiature connectors condense the standard D-Sub connector design to achieve space-saving layouts and are populated with robust, solid-pin machined contacts sure to deliver high-reliability performance in harsh-environment applications including industrial robotics, test and measurement equipment, handheld and portable electronics, LCD and LED displays, laboratory meteorology equipment, and satellite base stations. The new machined MICRO-D connectors are a third of the size of standard D-Subs and have a robust metal-to-metal interface that ensures reliable connections and exhibits high shielding efficacy. The series is available in three industry-standard sizes with 9, 15, or 25 contacts and cable-mount, vertical solder, or right-angle solder terminations and is rated for 2A per contact, 60VAC, and operating temperatures extending from -40°C To +125°.
SV Microwave's new SMP Spring Bullets eliminate gaps between bullets and shrouds for maximum RF performance and maintain consistent, high-frequency RF response from DC to 40GHz during channel-to-channel gang mating and under all states of compression. These compact connector solutions are available in smooth bore, limited-detent, and full-detent designs and a wide range of sizes and are ideally suited for high-density, small-form-factor, board-to-board applications, including large-scale blind-mate arrays, in military and aerospace equipment. SMP Spring Bullets are rated for 50Ω impedance, frequencies up to 40Ghz, typical VSWR of 1.15:1 to 26.5GHz and 1.5:1 to 40GHz, shielding efficacy greater than or equal to -80dB from to DC to 3GHz and -65dB from 3–26.5GHz, 500Vrms dielectric withstanding voltage, and operating temperatures extending from -65°C to +165°C. They also tolerate 0.010" axial misalignment and ±0.010" radial misalignment, require 3–7lbs of engagement force, 0.5–9lbs of disengagement force, support 1,000 (smooth bore), 500 (limited-detent), or 100 (full-detent) mating cycles, and satisfy MIL-STD-202 specifications for corrosion, vibration, shock, thermal shock, and altitude performance.
Smiths Interconnect's new Joule 20 test socket features failsafe scrubbing contact technology that provides first-class electrical and mechanical performance optimized for the fast, reliable, and repeatable testing of QFN, QFP, and SOIC peripheral packages intended for use in demanding communications, consumer and wearable electronics, and automotive applications. Its innovative design also allows for the housing to be disassembled without removing the socket from the PCB, which eliminates the need to take production equipment offline for cleaning and repairs, reduces equipment downtime, and improves production throughput. Additional benefits of the Joule 20 include a drop-in socket design that matches existing PCB socket footprints, an extremely short signal path that provides high-bandwidth performance up to 20GHz, very low contact resistance between the chip and the PCB to achieve higher test yields, and high-frequency capabilities that ensure high signal integrity and high reliability. Joule 20 test sockets are rated for up to 500,000 insertions and operating temperatures extending from -40°C to +125°C.
ERNI expanded its MicroSpeed connector family with the addition of both new signal variants and complementary, cost-efficient Power Connectors to more precisely satisfy customer requirements and, through greater diversity, provide even greater development flexibility and additional competitive advantages in the global market. Microspeed connectors are compact, reliable, and robust; exhibit high vibration resistance and good processability; and support high-speed transmission rates up to 25Gb/s with outstanding signal integrity in operating temperatures extending from -55°C to +125°C. They also have a polarized mating face, reverse polarity protection, enlarged guides to accommodate the mating contact, and double-sided, 1.0mm-pitch female contacts with a wide, uniformly smooth surface and an effective wipe length of 1.5mm. Blind mating variants are available as well and have a large capture range of 0.85mm to ensure safe and reliable mating with high contact integrity, and new signal variants in the MicroSpeed line feature 26, 32, or 44 contacts on the same standard 1.0mm pitch. MicroSpeed connectors support space-saving, user-friendly integration into compact datacom, telecom, medical, and industrial automation applications including IoT and IIoT devices. The new complementary Power Connectors are compact, cost-efficient, and unshielded and are available with up to 44 contacts in a one- or two-row design. They can support power supplies up to 15A with high current-handling capabilities and higher operating voltages thanks to variable contact spacing and selective assembly and, as such, can be more flexibly used in applications that previously required larger connectors. In addition, all of these new connectors meet the standard requirements for fully-automated, cost-effective SMT assembly, guaranteeing 100% SMT coplanarity specified at less than 0.10mm for all contacts.
TE Connectivity released new VPX stacking connectors compliant with the VITA 46 footprint. These new stacking connectors allow users to cable off the backplane or plug-in card in rugged embedded computing applications and are engineered to perform in harsh environments where small, robust, and lightweight connectors are critical for reliability. TE's VPX stacking connectors match the footprint of the MULTIGIG RT 2 and MULTIGIG RT 2-R connector, offer 4.0mm and 4.4mm stack heights, which fit VITA 46 half modules, and have press-fit compliant pin terminations on both sides, which makes them easy to install and well suited for rigid flex or board-to-board stacking in applications where a separable interface is not required. They are also versatile enough to be used as a half module or a stackable side-by-side to fill a full connector position. Ideal applications for the new VPX stacking connectors include space systems and military electronics spanning C4ISR and avionics systems to ground and missile defense systems.
Ironwood Electronics' new BGA socket for Intel's FineLine Ball Grid Array (FBGA), which features a 29×29mm footprint, a 28×28 ball array, and 780 positions on a 1mm pitch (CBT-BGA-6111), can be used for high-performance hand test, temperature cycling, and debugging applications in development and device characterization. This new BGA socket is made of aluminum for improved heat dissipation, can be customized with a fan and heatsink for high-power heat dissipation, and features a floating guide for precise ball-to-pin alignment and a stamped spring-pin contactor with 19g of actuation force per ball. It also has a stiffener plate to support the back side of the PCB and allow passive components to be placed in customized pockets and a clamshell lid with an integrated compression mechanism. In addition, it uses the smallest possible footprint to allow more space for nearby passive component placement and solderlessly mounts to target PCBs using supplied hardware. The socket is rated for operating temperatures extending from -55°C to +180°C and each contactor is rated for 4A at an 80°C temperature rise, 0.93nH self-inductance, less than 1dB of insertion loss at 4.15GHz, less than 30mΩ contact resistance, and a cycle life of 125,000 insertions. To use the new CBT-BGA-6111 BGA socket for Intel FBGAs, users simply place the device inside the socket, close the clamshell lid by latching, and apply downward pressure by turning the compression screw. Pricing starts at $1,419 each for quantities of one, but reduced pricing may be available depending on the quantity required.
Bulgin now offers a comprehensive suite of bespoke connector and cabling solutions capabilities. This new value-added specialist service features a dedicated rapid-response development team of highly experienced engineers trained to liaise directly with clients, establish a detailed understanding of their particular application requirements and the technical challenges involved, and propose a bespoke connector or cabling solution that satisfies all key criteria. Advanced in-house prototyping resources, including silicon molding and selective laser sintering (SLS) 3-D printing, allow the team to quickly, easily, and efficiently construct working samples for customer evaluation and testing. Bespoke solutions extend from simple wire harnesses through to more complex, fully custom configured connector designs — all of which will exhibit high robustness to ensure interconnect integrity and operational reliability in even the harshest environments — and can support small unit quantities right up to large volumes. Protective characteristics can include waterproofing, resilience to extreme temperatures, pressures, and humidity levels, and ideal applications for these bespoke connectivity services extend across markets including oil and gas, avionics, robotics, smart agriculture and deep sea exploration.
Hirose's new KN13C Series FPC-to-board connectors have a rugged, space-saving design optimized for long-term operation in portable electronics including cameras, at-home AI speakers, smart home devices, tablets, and laptops. The series features a small footprint, a low profile, and a tight contact pitch, thicker housing walls than traditional FPC connectors and metal solder tabs to better absorb stress and vibration caused by drop impacts, and a highly reliable two-point contact design. KN13C connectors measure just 2.5mm wide and have a 0.7mm stacking height and a 0.4mm pitch; length varies depending on pin-count, which is currently available in four options: 10, 16, 24, or 30. They also support easy mating via a wide self-alignment range of ±0.15 mm in the pitch direction and ±0.3mm in the width direction, and the insert molded headers and receptacles eliminate gaps between the terminals and housings to prevent solder wicking. KN13C Series connectors are rated for 0.3A, 30VAC/DC, 10 mating cycles, and operating temperature extending from -55°C to +85°C.
BIRNS introduced new 1V and 1B Series subsea coax connectivity solutions with groundbreaking performance attributes designed to overcome longstanding subsea applications challenges, including poor impedance, high losses, and lack of open-face pressure resistance. Both new connector series employ BIRNS' proprietary RF contact technology, which reliably withstands open-face pressure ratings to 1,433m and exhibits ≤0.7dB UHF insertion loss at signal frequencies to 3GHz and maximum UHF VSWR of 1.7:1. The new BIRNS 1V Series features a unique, compact coax contact that offers 75Ω impedance in the same footprint as a 50Ω contact and is ideal for HD/SD video with signal frequencies to 3GHz. All coax pin configurations in the 6km-rated BIRNS Millennium series are now offered with this new extremely compact coax contact. The new 1B Series pressure-rated, ultra-low-loss RF connectors also employ these new proprietary contacts and are exclusively designed for use to 18GHz (SHF band Ku) in U.S. military applications.
CONEC's new B40 Series hybrid connectors support both power and CAT5 data transmission to provide space and cost savings and ease maintenance requirements in applications including servo drives, robotics, manufacturing equipment, automated assembly and production lines, and renewable energy equipment. These compact and robust connectors have nickel-plated metal housings designed to support large conductor cross-sections up to 16mm² in order to transmit to 64A over long distances without major power loss and have separately shielded four-pole data elements for Industrial Ethernet transmission according to ISO11801 Class D or, alternately, signal currents up to 4A. They also feature user-friendly, bayonet-style, quick-locking mechanisms that achieve secure, IP67 connections with just a quarter-turn and six different codings to avoid mismating. The new B40 connectors are available in both overmolded and field attachable versions, the former of which come with IP67 and tamper-proof protection and are 100% electrically tested. To complete the new series, CONEC also offers square flange power connectors with wire terminations that are delivered connect-ready, encapsulated, and tested and square flange data connectors equipped with overmolded RJ45s capable of establishing direct connections with servo controllers and other control systems.
April 2021 New Connectivity Products > Wire, Cable, and Cable Assemblies 
TE Connectivity's new Raychem Single-Pair Ethernet (SPE) Cable supports data rates up to 1Gb/s in a form factor that is up to 75% smaller and lighter-weight than traditional Quadrax Ethernet cables and is both quicker and easier to terminate and maintain. Designed for durability and versatility in harsh environments and standardized under the ARINC 854 cabin equipment network bus standard, this new SPE cable is currently available in 26 and 24AWG variants ideal for use in commercial and military aerospace, defense, electric vertical takeoff and landing (eVTOL) aircraft, and space applications with operating temperatures extending from -65°C to +150°C. The new cable also complements the previously released 369 Shielded Connectors and completes the new Mini-ETH Single-Pair Ethernet system from TE, which is designed to support in-flight entertainment systems, seat power, avionics, and lighting control applications, as well as the needs of the growing eVTOL vehicle market.
Amphenol RF's new waterproof and tamper-resistant cable assemblies are fully tested to IP67 specifications in both their mated and unmated conditions and are ideal for use in space-constrained applications with high-density PCB layouts, including remote outdoor enclosures, portable radios, handheld devices, and industrial equipment. The IP67 assemblies feature flexible, 1.13mm micro-coax cables terminated with ultraminiature, front-mounted AMC connectors designed for panel or enclosure mounting on one end and SMA, TNC, or RP-TNC connectors on the other. All three cable assembly configurations operate at 50Ω and utilize the familiar threaded interface, which ensures mating stability and reliable electrical performance.
PolyPhaser's new low-PIM cable assemblies for multiple RF systems operate at up to 6GHz with a maximum PIM level of -165dBc, deliver low insertion loss, and exhibit excellent VSWR. These lightweight and extremely flexible, plenum-rated coax cable assemblies are available in a variety of standard and custom lengths and offer multiple termination options, including 4.3-10, 7/16 DIN, N-Type, 4.1-9.5 mini-DIN, QMA, and SMA connectors. They are also fully tested, clearly marked with their PIM test results, and in-stock and available for same-day shipping.
April 2021 New Connectivity Products > Connector Materials, Accessories, Tools, and Development Kits 
Cinch Connectivity Solutions, in conjunction with Quell Technologies, now offers quick-turn EESeal EMI filtered inserts, which can be custom made to address specific application needs and easily added to standard Cinch Mil-Spec connectors to provide reliable EMI control. These new EMI inserts are made of high-grade silicon rubber and are especially designed to work with standard Cinch Mil-Spec connectors including M26482, M5015, M83513, M26500, and M24308 variants. Customers will work directly with Cinch to design custom inserts for the appropriate Cinch connector model(s) and can expect to receive finished EMI inserts, ready for simple, tool-free installation, within a two-week time frame. Ideal applications for the new EMI filtered inserts extend across the military, aerospace, space, medical, and transportation industries.
Harwin now offers backshells for its horizontal Datamate J-Tek connectors. These new shielded metal backshells are designed to address increasingly commonplace right-angle interconnect orientations in densely-packed PCB stacks, to mate directly with the cabling metal backshells that Harwin already offers for its female Datamate cable connectors, and to provide complete EMI/RFI shielded connections in horizontal PCB-to-cable connections when used in conjunction with a ground plane. In addition, they are not designed to attach to connectors but to be placed over them and then independently secured to the board. This allows the inclusion of shielding to be factored into designs at a much later stage, which is advantageous when additional EMI issues appear further into development, as well as for retrofit improvements. The new horizontal Datamate J-Tek backshells are also suitable for fitting to both through-board or surface-mount terminations using internal or board-mount jackscrews. Ideal applications for the new Datamate backshells include space-constrained satellite, avionics, robotics, and military electronics systems.
WAGO added two new DIN rail cutters and a wire duct/channel cutter to its line of custom tools. Designed for panel shops, machine builders, and anyone else who needs to cut, punch, or slot their own custom DIN rail, the new DIN rail cutters come in standard and universal options. The standard version (60448311) cuts the two most common sizes of slotted DIN rail, 15mm and 32mm, while the universal cutter (60448310) is capable of cutting five different DIN rail profiles, as well as punching and slotting rail. For added convenience when cutting in high quantities, WAGO also offers an opportunity to upgrade the universal cutter with the addition of an automated hydraulic air foot pedal. The wire duct cutter (60448306) has a replaceable blade and can be used to cut any channel up to five inches in width and various types of wire ducts.
April 2021 New Connectivity Products > Sensors and Antennas 
Pasternack launched a new series of Omni, rubber duck, and dome antennas to address a wide range of sub-6GHz 5G wireless applications. The new Omni antennas are available in models optimized for 600, 700, 850, 1800, and 2600 bands, are equipped with N-Type connectors, and exhibit nominal gains ranging from 0–4dBi. The new 5G rubber duck antennas have a tilt and swivel blade design equipped with SMA connectors and exhibit nominal gains ranging from 3–5dBi. These new variants are ideal for upgrading stock rubber duck and Omni antennas found on many access points, routers, PLCs, switches, and other communications devices. The new in-building dome antennas are fifth-generation, coax-fed cellular antennas equipped with N-Type connectors and optimized for wide frequency coverage and high gain. They are available in low-PIM models, exhibit nominal gains ranging from 2–7 dB and VSWR levels as low as 1.5:1, and are ideal for use in cellular, Wi-Fi, and distributed antenna networks. In addition, all three types of 5G antennas are in-stock and available for immediate shipping with no minimum order quantity required.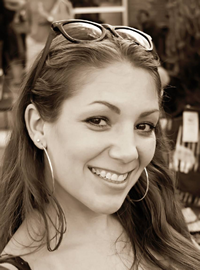 Latest posts by Christine Stieglitz
(see all)