EMI/RFI Shielded Connectors Product Roundup
This week's Product Roundup highlights EMI/RFI shielded connectors from leading suppliers.
EMI/RFI Shielded Connectors
LEMO's K Series connectors feature a modular design and myriad precision-manufactured component parts that can be configured into thousands of unique connector products optimized for a wide range of outdoor and harsh-environment applications in the medical, test and measurement, research, communications, audio/visual, machining, military, aerospace, industrial control, information systems, nuclear energy, law enforcement, and surveillance industries. K Series multipole connectors feature ruggedized housings equipped with push-pull self-latching mechanisms that support quick, easy, intuitive, and secure mating and reliably withstand shock, vibration, and corrosion. They also employ 360° EMI shielding that achieves >95dB efficacy at 10MHz and >80dB efficacy at 1GHz and both an inner sleeve and integrated plug and socket seals that achieve IP68 watertight connections when mated and correctly assembled to an appropriate cable (IP66 otherwise). The versatile series offers six shell sizes, more than 28 shell styles (including various fixed and straight plugs and sockets, plus elbow plugs), three shell materials: brass, stainless steel, and aluminum alloy, and five shell platings: chrome, nickel, black chrome, anodized finish, or nickel anthracite. It also features nine keying options to ensure proper alignment and prevent cross-mating with similar connectors and space-saving, high-density contact inserts compatible with 2–64 solder or crimp contacts designed to transmit various media. K Series connectors can be equipped with low-voltage, high-voltage, coaxial, fiber optic, fluidic, or thermocouple contacts, as well as hybrid contact configurations, and are available with up to 14 coaxial, fiber optic, or fluidic contacts, up to 21 high-voltage contacts, and up to 64 thermocouple contacts. The series also offers PEEK, PSU, PPSU, or PA 6.6 insulators, silicone O-rings and seals, and high-quality fiber optic or gold-over-nickel plated brass or beryllium copper (BeCu) contacts with stainless steel clips, all of which deliver excellent durability and reliability. In addition, these shielded connectors are UL recognized, compatible with cable diameters spanning 1–23.5mm, and rated for more than 5,000 mating cycles in operating temperatures extending from -55°C to +200°C.
I-PEX Connectors' ZenShield portfolio offers a range of micro-coaxial connectors, RF connectors, board-to-board FPC connectors, and FPC/FFC connectors equipped with 360° EMC shielding that effectively prevents electromagnetic noise generated by devices' own internal digital timing signals or electronic components from interfering with other parts of the same system. This type of protection is especially critical in 5G mmWave applications and other compact, high-performance, portable and handheld electronic devices with high component densities and allows ZenShield connectors to be placed closer to antennas for improved design flexibility and space savings without negatively affecting signal integrity. I-PEX MHF 7S coaxial RF connectors are one of many solutions in the ZenShield portfolio. These shielded connectors have a microminiature 2.0 × 2.0mm footprint, a maximum mated height of just 1.40mm, and a unique shielding design — the industry's first stripline-terminated signal pin in a receptacle grounding ring — that improves EMI performance in mmWave applications including 5G base stations and antenna systems. MHF 7S connectors exhibit 50Ω characteristic impedance, operate at frequencies up to 15Ghz with a maximum VSWR of 1.50 in operating temperatures extending from -40°C to +90°C with up to 90% non-condensing humidity, and are rated for 60VAC operation, a minimum of 200VAC dielectric withstanding voltage, a maximum of 20mΩ contact resistance, a minimum of 500MΩ insulation resistance at 100VDC, and 30 mating cycles. They also have UL94 V-0 LCP housings and nickel-plated phosphor bronze contacts with gold-plating in the contact area and are both halogen-free and compliant with REACH and RoHS directives. In addition, MHF 7S plugs are available as cable harnesses with 32AWG cable and optional inspection adapter and mating/unmating tool accessories, and MHF 7S receptacles are available with optional inspection adapter, high-cycle N30 SMPM adapter, and N30 SMPM-to-815mm adapter cable accessories.
The Amphenol Diode Connector from Amphenol Aerospace offers the versatility of a standard connector with the addition of transient voltage protection for sensitive circuits, such as transistor-transistor logic (TTL) lines. Available in receptacle, plug, and adapter configurations designed to be compatible with present filter connector assembly procedures and intermateable and intermountable with MIL-spec and custom connectors, these diode connectors provide high-reliability performance with nanosecond response times and can stand alone or be combined in series with filters to protect circuits from transients caused by load switching, lightning, electrostatic discharge (ESD), and electromagnetic pulses (EMP), as well as EMI. The internal housing of these diode-style shielded connectors offers weight and space savings over many other available protection methods and can even eliminate costly and bulky exterior suppression mechanisms in appropriate situations. Amphenol Diode Connectors leverage the company's proven diode technology and are available in unipolar or bipolar, repairable or fixed-diode designs with three contact sizes (22, 20, and 16). These shielded connectors exhibit low impedance, low capacitance, high frequency response, and clamping voltages as low as 11.9V; provide protection for 5.8–200VDC circuits; and are screened to applicable requirements of MIL-S-19500TX/TXV and suitable for use in high-frequency applications.
Smiths Interconnect's semi-rigid, space qualified cable assemblies ruggedly and reliably withstand exposure to a range of harsh environmental hazards — ranging from EMI and extreme vibration to high levels of radiation — in order to support high-frequency signal transmission in mission-critical microwave and RF systems deployed in satellite payload applications, such as GEO, MEO, and LEO constellations, as well as in deep space probes, satellite integration equipment, space robotic systems, and ground-based antenna networks. Based on heritage designs with flight-proven performance, these lightweight, semi-rigid cable assemblies exhibit high-frequency performance up to 65GHz, mode-free operation from 60–65GHz, low insertion loss, high isolation (≥100dB), superior shielding effectiveness, and high vibration resistance. The range offers a wide variety of space-qualified semi-rigid cables, copper or aluminum cable jackets, a selection of plating materials, and four diameters (0.047", 0.085", 0.141", and 0.250") and is available in both unbent configurations for on-site shaping or pre-bent configurations made to spec and ready for installation. It is also available in phase matched pairs and sets with a standard tolerance of ±1°/GHz and with a variety of subminiature stainless steel connectors, including 2.4mm and SMP variants, or with exposed center conductors and outer jackets for direct soldering to circuits. Variants with aluminum jackets are best suited for on-site shaping, variants terminated with subminiature connectors are best suited for space-constrained applications that can tolerate higher losses, and direct-solder variants are best suited for 0.047"-diameter solutions. In addition, 0.141"-diameter variants provide improved insertion loss compared to 0.085"-diameter solutions and are a good match for most connector types. Smiths also offers conformable or hand-formable cable assemblies equipped with flexible cables, tin-filled braided jackets, and metal foil underlays and available in the same diameters as its semi-rigid cable assemblies. The 0.036"-diameter variants of both the conformable and semi-rigid cable assemblies allow the center conductor to be used as the center pin of an SMA plug-type connector and enable mode-free performance up to 35GHz.
Lumberg Group's Series 03 circular connectors designed according to the AISG specification are optimized for signal and load currents up to 5A in 4G and 5G mobile network applications and employ 360° shielding, IP68 sealing, M16 threaded joints according to IEC 61076-2-106, and easy-assembly solder or crimp termination technology. They are also available with 5, 6, or 8 poles and in SWUM versions that are sealed to IP68 even when unmated. The newest product in this series, the 033200, is optimized for both field assembly requirements and manufacturers targeting high volumes for preassembly. It features an innovative, patent-pending shielding mechanism on the inside of the casing that radically simplifies both the assembly and mounting processes by reducing the number of individual component parts that comprise the connector and eliminating the elaborate and time-consuming process of expanding, shortening, and appling a shielded braid. This unique design feature also eliminates the risk of several typical assembly errors that can diminish the efficacy of the watertight seal and slashes installation time in half compared to conventional threaded circular connectors. Another unique feature of this latest Series 03 AISG connector is the patented ratcheting mechanism fitted within its metal casing and designed to provide tactile feedback for installers, as well as long-term vibration protection. These shielded connectors have diecast, nickel-plated zinc alloy housings equipped with UL94 V-0 glass-filled thermoplastic (PA) insulators, UL94 V-0 PA clamps, and five or eight silver- and flash-gold-plated copper alloy contacts. They are rated for up to 5A, 32V (pollution degree 2) or 100VAC (pollution degree 1), cable diameters spanning 4–10mm, and operating temperatures extending from -40°C to +85°C. Variants with 05-3 and 08-1 pin configurations also meet the requirements of AISG specification C485, and additional variants will gradually be made available in the future. Like the rest of the Series 03 connectors, the 033200 is ideal for use in 4G and 5G antenna control applications and guarantees smooth electrical connections between base stations on both ends of remote electric tilt (RET) antenna cables and associated devices, such as bias tees, tower mounted amplifiers, and surge protection. In addition, it is also well suited for use in industrial and medical applications that require simple mounting and shielded cables.
PEI-Genesis supplies SOURIAU's versatile and robust UTO Series TRIM TRIO shielded metal connectors, which offer various sizes, configurations, and contact options for extensive design flexibility and reliably withstand a range of environmental and operating hazards in applications including energy generation equipment, robotics, machine tools, building automation and control systems, instrumentation and measurement equipment, off-road vehicles, mining and railway equipment, and telecom data infrastructure. UTO Series shielded connectors have ruggedized zinc alloy shells dynamically sealed to IP67/IP68 (≤10m for one week) and sealed to IP69K when mated and equipped with a sealed backshell, which makes them especially ideal for use in demanding indoor and outdoor applications that require continuous underwater immersion, routine pressure washing, and dust protection. The series also reliably resists shock, vibration, and corrosion — offering variants capable of withstanding 48, 96, 200, or 500 hours of salt spray exposure, as well as exposure to gas and oil, mineral oil, acid baths, and basic baths — and incorporates EMI/RFI shielding that achieves 65dB efficacy at 100MHz to ensure high signal integrity performance. Shells feature a user-friendly 1/3 bayonet coupling mechanism, which only requires a third of a turn to fully mate connectors and provides both audible and tactile confirmation of proper mating, and are available in eight shell sizes (10–24) equipped with UL94 V-0 glass-filled thermoplastic insulators and 2–61 contacts available in sizes 8, 12, 16, and 20 and compatible with 30–8AWG wire. Contact options include machined crimp contacts, stamped and formed crimp contacts, coaxial contacts, PCB contacts, and fiber optic contacts, as well as mixed power and signal layouts that help reduce system complexity and minimize component and installation costs. In addition to plugs, square flange receptacles, and jam nut receptacles, the UTO Series also offers brass backshells and cable glands in various styles, including single-wire sealing, straight strain relief, right-angle strain relief, short cable gland, long cable gland, heat-shrink boot adapter, and overmolded components. These shielded connectors are rated for 3–10A, 250 or 500V, and 500 mating cycles in operating temperatures extending from -40°C to +105°C, and are halogen-free, RoHS-compliant, and certified to UL1977, cURus, and CSA C22.2. They also conform to the Chinese RoHS equivalent (SJ/T1166-2006).
Carlisle Interconnect Technologies' ARINC 600 rack and panel connectors have a modular, box-mounted receptacle design that employs standard shells and inserts and is equipped with a filtered backpack that eliminates conducted EMI before it passes into the box. They also support the complete line of standardized ARINC layouts and meet all applicable performance and environmental requirements for ARINC specifications. These modular connectors feature planar or chip-on-board designs, shell polarization, high-density contact layouts capable of accommodating up to 800 power and signal contacts, ferrite immobilization, low mating forces, EMI filters to prevent stray noise from affecting transmissions, and optional transient voltage protection components for added safety in commercial and military aviation and aerospace equipment. Standard options include size 1 shells with a three-gang configuration and narrow 11.1mm inserts, size 2 shells with a three-gang configuration and standard 26.34mm wide inserts, and size 3 shells with six-gang configurations and standard 26.34mm wide inserts. These filtered connectors also offer a wide variety of front-release and -removable contact insert arrangements designed to support seven sizes of standard coax, Quadrax, and fiber optic contacts (size 22, 20, 16, 12, 8, 5, and 1), and custom designs are available upon request.
Neutrik's etherCON CAT6a chassis connectors are robust RJ45 panel connectors designed to mate with etherCON CAT6A and etherCON TOP Series NE8MX6 cable connectors. The series features shielded metal housings available in IDC termination and feedthrough adapter configurations with black or nickel plating, secure locking latches for enhanced reliability, and optional integrated rubber sealing caps for IP65 protection. etherCON CAT6a housings are made of diecast zinc and equipped with eight gold-plated steel spring contacts rated for 1.5A each. These shielded connectors are rated for a minimum of 500MΩ insulation resistance, 7.0–9.5mm outer cable diameters, UL94 V-0 flammability, and more than 1,000 mating cycles in operating temperatures extending from -40°C to +70°C. They are also designed in compliance with ISO/IEC 11801, EN 50173-1, TIA/EIA 568-C.2, and 802.3bt Type 4 PoE++ standards and are backwards compatible with Neutrik's etherCON CAT5 range.
NorComp's 821K Series QUIK-LOQ circular push-pull connectors have small, ruggedized, waterproof constructions that are mating compatible with existing push-pull solutions and well-suited for use in a wide range of high-reliability applications, including instrumentation and test and measurement equipment, industrial controls, sensors, and scanners, medical electronics, and telecommunications systems. The series features precision-machined nickel-plated brass housings in cable- and panel-mount configurations equipped with a push-pull latching mechanism and integrated alignment key for quick, accurate, and secure connections and disconnections. It also features 360° EMI/RFI shielding that achieves 75dB efficacy at 10MHz and 40dB efficacy at 1GHz to ensure high-signal-integrity performance. Additional characteristics of the 821K Series QUIK-LOQ Circular Push-Pull Connectors include durable, high-temperature silicone rubber gaskets for IP67 environmental protection, high-temperature PPS insulators, and 2–7 precision-machined copper alloy contacts plated with a minimum of 7μin of gold over 196μin of nickel and PCB or solder-cup terminations. These shielded connectors are rated for 7–15A and 22–20AWG depending on the number of positions, a maximum torque value of 7.9Nm (61.0in-lb), operating temperatures extending from -40°C to +200°C, process temperatures of 260°C for five seconds, and 5,000 mating cycles. They are also RoHS compliant and available with optional push-pull collets, which are sold separately.
Amphenol Pcd's Nano-Pegasus connectors are small, lightweight, circular plastic connectors ideal for use in sensing, command, and control applications within aerospace equipment, and especially those in which micro- or nano-D subminiature connectors are typically used. The series packs 11 high-performance contacts into a size #5 housing with a 0.325" outer diameter and a high-density 0.050" contact pitch — which is equivalent to packing 132 contacts into a single square inch — and features a scoop-proof construction with enclosed contacts to protect the small-gauge contacts during mating, as well as 30μin of gold plating on the contacts to ensure optimal performance in long-lifetime and high-mating-cycle applications. When mated, the pair weighs just 7.5g and is sealed to IP67 via an interfacial seal, which further protects the contacts by keeping them free from dust, moisture, and corrosion. In addition, unlike many directly competing connectors, Nano-Pegasus connectors have a single-piece housing with a high-grade polyetherimide construction that's impervious to humidity and dust and ruggedly resistant to shock and vibration (300g three-axis and 43.9g random), high temperatures, and harsh fuels and chemicals. Housings also feature a nickel/copper plating that provides 40–60dB EMI shielding (depending on the frequency of interest), a quarter-turn cam lock that enables user-friendly blind mating and provides both visible and audible confirmation of secure connections, and two termination options: solder cup terminations for user assembly or complete pigtail assemblies. These shielded connectors are rated for 1.5A continuous over the full voltage and temperature range with 28AWG wire, 250V withstanding voltage at sea level, 1,000MΩ insulation resistance, and operating temperatures extending from -65°C to +150°C.
Radiall's EPX – EN 4644 modular rectangular connectors are standardized to EN 4644, designed to meet an array of stringent OEM connectivity requirements with the use of a limited number of modular components, and extensively employed in disconnect panels, line replaceable modules, and galleys within major commercial airlines and business jets. The series offers a range of variants, shell styles, inserts, contacts, and accessories for design flexibility, high-density insert and stackable shell options for space savings, and modular, pre-wirable parts for time and cost savings. For instance, component options include lightweight shells spanning size #1 to multi-gang designs and inserts capable of accepting any contact technology, including signal, power, quadrax, and fiber options. The series is also resistant to shock and vibration, lightning strikes, EMI, salt spray, and temperature extremes and rated for a minimum of 100 mating cycles in operating temperatures extending from -65°C to +175°C. EPX Disconnect Connector variants are especially designed to support cable-to-cable and board-to-cable links in EWIS panel integration applications and are available in three shell sizes (EPXA1, EPXB1, and EPXB2) equipped with a secure locking device that doesn't require any additional space for activation. EPXB2 connector variants are ideal for use in line replaceable units (LRU) within distributed architectures and also come equipped with a centering guide. EPX Rack and Panel Connector variants are compact, lightweight, and high-density, require low mating forces, and can be used on standalone PCB architectures and line replaceable modules (LRM).
Phoenix Contact's FINEPITCH 0.8 Series board-to-board connectors have a compact, high-density design with double-sided, hermaphroditic ScaleX contacts that provide critical space savings, high electrical and mechanical reliability, high tolerance compensation, and vibration-proof performance in high-speed signal and data transmission applications with significant space limitations, including telecommunications, building and industrial automation, and IoT equipment. The series is available with 12, 20, 32, 52, or 80 contacts on a 0.8mm or 1.27mm pitch and offers 6–12mm stack heights, long wipe lengths, minimum air clearance and creepage distances of 0.25mm, and optional shielding. The shielded connectors in the series employ a closed shielding mechanism that achieves excellent EMC, provides effective protection against EMI, and enables high-signal-integrity data transmission up to 16Gb/s. FINEPITCH Series connectors are rated for 1.4A and up to 500VAC, operating temperatures extending from -55°C to +125°C, and 500 insertion cycles and are compliant with the RoHS and RoHS II directives and approved to UL 1977. They are also packaged on tape and reel for automated assembly.
Allied Electronics & Automation supplies Amphenol Industrial's SurLok Plus connectors, which are smaller, quicker- and easier-mating, and environmentally sealed versions of its original SurLok Series high-current connectors. Optimized for use in EVs, HEVs, BMS and energy storage systems, rail mass transit, process control and automation equipment, heavy equipment, and even medical applications, SurLok Plus connectors have a robust, quick-lock and press-to-release design with a 360° rotating plug, IP67 sealing, keying to prevent mismating, a field-installable and highly reliable compression lug, a spring-lock mechanism, a touch-proof interface, and industry-standard screw, crimp, or busbar termination options. They also incorporate the latest R4 RADSOK high-amperage contact technology, which leverages three years of R&D into laser welding copper-based alloys to achieve the high tensile strength properties of a stamped and formed, high-conductivity alloy grid while simultaneously producing low insertion forces and maintaining a large conductive surface area. The series offers straight and right-angle plugs and straight receptacles, three contact sizes with various current-handling capabilities: 5.7mm (120A), 8mm (200A), and 10.3mm (350A), and optional EMI shielding, and is rated for 100–400A, 1,000VAC/DC, UL94 V-0 flammability, and operating temperatures extending from -40°C to +125°C. SurLok Plus connectors with EMI shielding feature 8mm contacts rated for 150–250A, as well as a secondary locking system and an HVIL function. The EMI shielded connectors (pictured, bottom) are also RoHS compliant and non-EMI versions (pictured, top) are certified to UL 1977.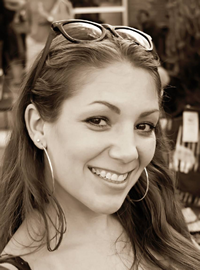 Latest posts by Christine Stieglitz
(see all)