Industrial
New technology
Smart Manufacturing Turns 15
Automation, robotics, and a mix of human and machine decision-making combine to create factory floors that are efficient and safe, while also addressing energy, materials, decarbonization, and environmental sustainability. This is the essence of smart manufacturing. In his article, "The 15th Anniversary of Smart Manufacturing - Grassroots Leadership,…
Listing of Market Articles
Smart Manufacturing Turns 15
Automation, robotics, and a mix of human and machine decision-making combine to create factory floors that are efficient and safe, while also addressing energy, materials, decarbonization, and environmental sustainability. This is the essence of smart manufacturing. In his article, "The 15th Anniversary of Smart Manufacturing - Grassroots Leadership,…
The Benefits of Edge Computing
Smart factories are optimizing production methods and output with the help of automation edge controllers and sensors that collect, network, and evaluate data. Networked, intelligent, self-controlling, self-optimizing, and resource-efficient production comprise the smart factory, the central scenario of the Industrial Internet of Things (IIoT) and Industry 4.0. Manufacturers…
Harsh Conditions Call for Hermetically Sealed Connectors
Moisture, debris, vibration, pressure, and fluctuating temperatures make industrial, transportation, military, and aerospace environments challenging for electronics. Hermetically sealed connectors keep sensitive electronic systems safe. Electronic connectors are constructed from plastic and metal parts that allow moisture, air, and gases to leak into the device. A hermetic connector…
Electric Powertrain Considerations for Battery-Powered Warehouse Applications
In automated warehouse applications and vehicles, new battery technologies and frequent charging pose unique challenges in the design and specification of the electric powertrain. By Daniel Walldorf, Strategy and Business Development Manager at TE Connectivity As a labor-intensive field, warehouses are dependent upon a workforce to perform tasks…
Search for Alternative Energy Production is Spurring Innovation
Electronic power and signal connectors will play a key role in the exploration, development, management, and distribution of sustainable energy production. A funny thing happened on the way to American energy production independence. Reducing our reliance on not-so-friendly foreign countries for such a critical resource had become a…
Data Connectors for Tomorrow's Robots
With the advancement of cobots, increased safety concerns, and the need to reduce downtime and costs, there is a much greater demand for networking automation in production facilities.  In today's factory and warehouse environment, the amount of data that needs to be transmitted, collected, analyzed, and stored continues…
September 2022 New Connectivity Products
New-to-market connectivity products, including interconnects, wire, cable, and cable assemblies, sensors, antennas, materials, accessories, tools, and development kits. September 2022 New Connectivity Products  September 2022 New Connectivity Products > Interconnects, etc. Amphenol Sine Systems' AT Series connectors supplied by PEI Genesis are a high-performance, cost-effective solution for use in a…
Modular Heavy-Duty Rectangular Connectors Product Roundup
This week's Product Roundup highlights modular, heavy-duty rectangular connectors from leading suppliers. Modular Heavy-Duty Rectangular Connectors The Han-Modular series supplied by Allied Electronics and Automation is designed for combining different transmission media in one connector. The multifaceted system of inserts, contacts, frames, hoods, and housings as well as…
Industrial Robots Take on the Tough Jobs
Across industries, industrial robots and robotics applications are solving problems by going where humans can't, shouldn't, or don't want to go.   Today's industrial robots are tasked with doing more of the work formerly done by people, as well as a variety of jobs that can only be done…
Industrial Rectangular Connectors Evolve to Meet New Application Needs
Industrial rectangular connectors have been a mainstay of heavy-duty and automation applications since the 1950s. Tomorrow's rectangular automation connectors will look much the same as they do today — on the outside. But inside, these connectors are becoming more powerful, capable, and versatile.   The foundational need for…
What are Industrial RJ45 connectors?  
Meet the Connector: Industrial RJ45 connectors Industrial RJ45 connectors are essentially an RJ45 Ethernet connector in a protective housing. The standard RJ45 is the most common twisted-pair connector. It is an 8-position, 8-contact (8P8C) modular plug and jack. RJ, or registered jack, is a standardized telecommunication network interface…
Backplane Connectors Product Roundup
This week's Product Roundup highlights backplane connectors from leading suppliers. Backplane Connectors The LRM Surface Mount Connectors from Amphenol Aerospace meet the high-density needs of today's integrated electronic modules. The flexible design meets and exceeds the wide variety of user requirements. With multiple different contacts being used in…
Precision Interconnects Make Indoor Agriculture More Productive
Vertical farming operations bring food crops indoors for protection from extreme weather, continuous growing seasons, and increased production. Guided by sensors and enabled by LEDs, these smart farming strategies offer a solution amid growing climate challenges. Indoor agriculture may be our last hope for a flavorful future. Severe…
IMS Microwave Week Conference Highlighted New 5G, 6G, and Quantum Applications
The well-attended event featured coax and waveguide technology for 220 GHz applications, plus presentations and exhibits on terahertz and quantum technologies. The International Microwave Symposium (IMS), the foremost symposium for high frequency communications, test equipment, and microwave IC/chips, met in person at the Colorado Convention Center in downtown…
Innovative Connector Solutions from Industrial to UxV
Industry-standard connectors have their place, but sometimes an innovative connector solution is required to solve unique design challenges. Distinctive connector designs help design engineers in the industrial and unmanned and autonomous (UxV) sectors achieve advanced power and data goals. Innovative connector solutions are needed to accomplish the data…
DIN-Rail Mount Terminal Blocks Product Roundup
This week's Product Roundup highlights DIN-Rail mount terminal blocks from leading suppliers. DIN-Rail Mount Terminal Blocks  Phoenix Contact has added function blocks to its popular line of PTFIX distribution blocks. The new PTFIX Function features Push-in Technology that can connect, disconnect, and protect terminal blocks. Disconnect levers are…
What are Configurable Connector Systems?
Meet the Connector: Configurable Connector Systems Configurable connector systems, also called build-your-own, semi-custom, or modular connectors (not to be confused with modular RJ45s), are available from many suppliers as an alternative to costly fully custom connector products. In cases in which an existing connector is close, but not…
How to Specify a Custom Hermetic Connector Solution
In equipment destined for the extreme conditions of aerospace, military, medical, and other critical markets, sealing technologies can impact the performance of not just a single connector but an entire system. Sometimes a custom connector with a hermetic seal is the best solution. Commercial aviation and military aircraft…
Industrial Laser Processing Fuels Today's Modern Electronic Devices
Automated manufacturing processes are integrating industrial lasers for precision processing, inspecting, and testing of materials. Fiber optic connectors help make these systems possible.  [caption id="attachment_37247" align="aligncenter" width="600"] (Image courtesy of Teradyne)[/caption] Fiber optic technology is enabling a new generation of high power, ultrafast industrial lasers. These precision beams…
How PAEK Compares to Glass-to-Metal Sealed Connectors
While the traditional method of glass-to-metal seal (GTMS) connectors serves as an effective hermetic barrier and electrical insulator for a broad spectrum of medical, automotive, aerospace, military, and low-pressure geophysical applications, advanced thermoplastics developed over the past three decades have proven to be a superior solution for the…
New eBook Highlights Interconnect Strategies for Harsh Environments
Download Connector Supplier's latest eBook, 2022 Rugged Interconnects for Harsh Environments, to learn more about design solutions and product innovations for harsh environment applications in many markets.   Our latest eBook, 2022 Rugged Interconnects for Harsh Environments, highlights how today's connectivity solutions overcome the challenges of temperature, shock and vibration, radiation, corrosion,…
Connectors for Underwater Applications Product Roundup
This week's Product Roundup highlights connectors for underwater applications from leading suppliers.   Connectors for Underwater Applications   Trexon's Hydro Group designs, manufactures, and pressure tests underwater electrical and optical connectors, cable, and cable assemblies for unique and challenging subsea applications. Hydro's connectors have been tested extensively for performance and endurance, both…
What are M-Type Sensor Connectors?
Updated: January 2023 Meet the Connector: M-Type Sensor Connectors M-type connectors were originally designed for connecting sensors and actuators in automation equipment and industrial networks. They are now used in a variety of applications, including high-frequency transmission circuits in telecommunications, measurement equipment, robotics, and transportation. The M12 standard…
What are Terminal Blocks?
Meet the Connector: Terminal Blocks Terminal blocks are connectors used to secure two or more wires to each other (wire-to-wire) or to a PCB (wire-to-board). They consist of an insulated body within a modular housing. Often used in industrial applications, they are appropriate wherever electrical systems need to…
What are Push-In Wire Connectors?
Meet the Connector: Push-in Wire Connectors Push-in wire connectors are insulated wire connectors that are used in electrical systems, including commercial and residential lighting, digital signage, and other building electrical systems. They are used in place of traditional twist-on connectors or wire nuts. This connector type is easy…
New Urgency Spurs Development of Renewable Energy Technologies
As droughts, fires, extreme weather events, and rising seas become harder to ignore, researchers are accelerating the development of more powerful technologies to harvest energy from renewable energy sources. Interconnects will play a key role. Renewable Energy There are still a few skeptics who deny global climate change,…
How to Source Connectors and Cabling for Industrial Applications
Harsh operating conditions and challenging installation scenarios make it important to specify rugged, reliable, and application-specific interconnects for industrial equipment. Industrial Connectors The extreme temperatures and humidity often present in industrial settings place considerable strain on electronic components and can cause equipment to malfunction. Interconnects used in industrial…
What are M12 Connectors?
Meet the Connector: M12 Circular Connectors M12 connectors are a metric circular connector product used in industrial automation and other harsh environment applications where compact, rugged, and reliable power, signal, and data connections are needed. One of the most commonly specified connectors in the industrial market, the M12…
February 2022 New Connectivity Products
New-to-market connectivity products, including interconnects, wire, cable, and cable assemblies, sensors, antennas, materials, accessories, tools, and development kits. February 2022 New Connectivity Products  February 2022 New Connectivity Products > Interconnects, etc. TE Connectivity is adding to its family of connectors with the DBAS 9 connector. DBAS 9 offers increased configuration…
Application-Specific Connectors for Energy Applications Product Roundup
This week's Product Roundup highlights connectors for energy applications from leading suppliers. Application-Specific Connectors for Energy Applications LEMO's N Series products offer a range of remote handling self-latching stainless steel connectors suitable for high radiation environments such as nuclear reprocessing cells or heavy duty industrial controls. Features include an…
Robots Enabled with Artificial Intelligence are Learning to Take Over
Connected, smart robots are doing, learning, and even teaching more tasks and processes than ever, with less programming than ever, thanks to AI. At a time when one must lament the dearth of human intelligence being applied to some of the most existential challenges humans have ever faced,…
Three Key Connectivity Requirements for Autonomous Delivery Robots
As consumers transition to ordering more goods online, shippers are exploring alternatives to human labor. Autonomous delivery robots use sensors systems connected with high-density rectangular connectors to navigate complex environments and carry out delivery tasks. By NorComp [caption id="attachment_35402" align="aligncenter" width="601"] A delivery robot by VCU CNS Starship…
Three Trends to Watch in Cobot Development
Cobots require high levels of functional safety, high load-bearing capacity with increased arm speed, and a lightweight design. Specialized connector solutions make it so. The industrial robotics space is changing fast. The latest generation of robots is taking on more complex tasks than ever before — and increasingly…
Robotics Connectors Product Roundup
This week's Product Roundup highlights robotics connectors from leading suppliers. As robotics becomes more advanced, reducing the need for humans in dangerous situations or difficult environments, design challenges continue to emerge. Here are the latest connectivity solutions for this rapidly advancing market. Robotics Connectors Smiths Interconnect's M12 Series…
2021 Power & Data Connectivity Expand Electronic Capabilities eBook
Power and data are at the heart of nearly all electronic applications and so are the connectivity solutions that ensure they are delivered efficiently and effectively. 2021 Power & Data Connectivity Expand Electronic Capabilities eBook Our latest eBook, 2021 Power & Data Connectivity Expand Electronic Capabilities highlights the…
Beyond the Bulb: Industrial Lighting Trends Expand Innovation in Key Markets
The possibilities that connected LED lighting offer go far beyond illuminating spaces. Smart, programmable lighting is bringing creativity and efficiency to the built environment. An ongoing evolution in lighting technologies is bringing new creativity and functionality to buildings, industrial sites, and urban infrastructure for industrial lighting. This evolution…
Choosing Optimal Connectors for LED Lighting and Industrial Electronics Applications
Today's LED lighting and industrial electronics applications can achieve greater efficiency, performance, and reliability by employing connectors with high power densities and small form factors. Which connector characteristics best support these goals? This specification guide can help you decide. [caption id="attachment_34899" align="aligncenter" width="600"] The Sunshine Skyway Bridge in…
2021 Connectivity Components: Everything but Connectors eBook
In our eBook collections, Connector Supplier typically shares technical expertise on our central focus, connectors. This time, we are spotlighting everything but connectors. 2021 Connectivity Components eBook A wide range of components and technologies work alongside, around, and inside of connectors to give designers more flexibility, improve system…
Contactless Connector Solutions Drive Maximum Efficiency
In high-use automation applications, repeated mating cycles can result in wear that compromises connectivity and reliability. Contactless connectors offer a new alternative. By Weidmueller Mechanical connections present challenges in industrial applications that endure repeated mating cycles. When two mating interfaces interact, inevitable wear and friction cause a range…
The Case for Single-Pair Ethernet in Industrial Applications
An update on activities related to SPE standardization and implementation in industrial and automated applications. Single-pair Ethernet (SPE) promises to revolutionize industrial applications with speeds up to 1 gigabit per second (Gb/s) over a single pair. Yet there are still questions surrounding standardization and the benefits of SPE…
Connector Industry Sales Outlook – June 2021 Update
Bishop & Associates tracks continuing high demand for connectivity products as the rebound continues across all major markets. Connector industry sales demand remains strong into the mid-point of the year, with bookings up +47.0% and billings up +30.7% through May 2021. These incredibly good numbers are a function…
Testing Semiconductors and the Vital Role of Connectors
Perhaps nothing gets tested more thoroughly or at greater expense than semiconductors. So much is riding on every chip, whether it is going into a SpaceX rocket, a pacemaker, or a plasma TV. The testing process begins before a single chip has been fabricated. Test and measurement is…
Selecting Connectivity Solutions for High-Precision Test and Measurement Applications
Precision instrumentation depends on the accuracy, security, and reliability of its connectivity, yet connectors are often the weakest link. Find out what matters most when selecting connectivity solutions to enhance performance and usability in demanding test and measurement applications.  By Fischer Connectors Instrumentation designers and end users are…
Material Costs in 1Q21 Up Significantly, Forecast for Continued Increases
As economies recover from the pandemic, demand has pushed costs up for gold, copper, brass, steel, thermoplastics, and other materials used in the manufacturing of connectors. Bishop & Associates tracks raw material costs for gold, copper, brass, steel, thermoplastics, and other materials used in the manufacturing of connectors.…
June 2021 Connector Industry News
Upcoming industry events, as well as recent award, partnership, promotion, personnel, facility, distribution, standards, association, and certification news from across the connector industry. June 2021 Connector Industry News June 2021 Connector Industry News > Event News IMS and Microwave Week 2021 will be presented in a dual format, with…
Top 12 Technology Trends: The Evolution of Proprietary to Open Source Connectors
Sometimes a custom connector design will remain a limited-use product. Other times, it may become a popular proprietary connector. In some instances, the evolution continues and the connector experiences widespread use as a commercial or open-source product. This is the eighth installment in the Technology Trends series by…
The Industrial Market for Connectors in a Changing World
The pandemic, supply chain restructuring, changing energy sources, and industrial automation are among the factors that are shaping the outlook for the industrial market for connectors and the technologies that will drive it in the years to come. During 2020, making accurate predictions about the impact of the…
Designing Connectors for the Harshest Environments
Applications that routinely experience harsh-environment conditions require connector solutions with the appropriate materials, shells, contacts, ingress protection rating, standards compliance, and assembly features. By Steve Smashey, President, SOS Engineering, Inc.; Mike Conte, General Manager, SOS Engineering, Inc.; and Randy Cameron, Director, Technical Services, Inova Geophysical Designing connector solutions…
Blind-Mating Coaxial Connectors Product Roundup
This week's Product Roundup highlights blind-mating coaxial connectors from leading suppliers. Blind-Mating Coaxial Connectors  CDM Electronics is an authorized supplier and design partner for Delta Electronics and offers numerous connectivity solutions from the Delta RF product line, which targets applications within the aerospace, broadcast, industrial, medical, military, military…
Continued Growth Expected in the World Connector Market
As the electronics industry continues to adjust to changes brought by the global pandemic, it's clear that technological innovation will play a key role in the future of every market. A new report examines the impacts of 2020 and anticipates growth ahead. In the past 40 years, the…
2021 High-Reliability, Harsh-Environment Connectivity eBook
Our first 2021 eBook features 13 technical articles and 40+ product features that address connectivity trends and specification tips for high-reliability connectors, cables, and sensors deployed in harsh-environment applications spanning land, sea, air, and space. Learn from experts at more than 20 leading connectivity companies. Our new 2021…
A New Standard for Locking M12 Push-Pull Connectors
Specifying locking M12 push-pull connectors has become easier with the arrival of a unified standard that ensures compatibility across manufacturers. Locking M12 push-pull connectors are a common choice for industrial and harsh environment applications due to their versatility, durability, ruggedness, and reliability even in high-vibration conditions. These sealed,…
Disruptive Innovation in the U.S. and China
Longtime industry observer Bob Hult shares his informed opinions, saying that it's time for all levels of government and industry to recognize that China has become a pragmatic competitor fully capable of disruptive innovation. Doing so may help Western economies better prepare to confront the challenges ahead.  The United States has enjoyed decades of recognition as the world's economic,…
Five Technology Trends Driving New Connector Designs
The connector world is constantly evolving to support dynamic market trends. Emerging high-speed connectivity products are currently responding to a number of technology trends and, once released to market, will serve, inspire, and enable a multitude of next-gen, high-speed applications for many years to come. As businesses and…
The Evolution, Proliferation, and Future of PCIe
PCI Express is set to release its Generation 6.0 specification in 2021, expanding speeds and bandwidth, and enabling new capabilities needed for cloud-based architectures. A new generation of PCIe connectors is ready now. PCI Express (PCIe) is a popular peripheral bus architecture widely employed in enterprise servers, storage…
2020 Interconnect Innovations eBook
In this eBook, 29 suppliers with decades of proven experience developing innovative interconnect solutions share in-depth engineering insights and product highlights for our increasingly interconnected world. The articles and products collected here are all aimed at helping designer engineers overcome obstacles and satisfy the unique connectivity demands of…
The Electronics Industry Starts to Ease Out of China
The impacts of COVID-19 illustrate the risks involved in centering too much manufacturing, assembly, and intellectual property in one region. Yet the coming implementation of connected technologies, including automation, the Internet of Things, and 5G networks, depends on connectivity products that are currently made in China. Automation may…
Single-Pair Ethernet Helps Industrial Designers Update and Build Systems for Industry 4.0
These simplified, yet powerful SPE connectors will help integrate equipment and buildings into a powerful, data-rich Industrial Internet of Things. The standardization of single-pair Ethernet (SPE) in 2019 enabled designers of industrial architectures to envision new levels of power, data speeds, and reliability for manufacturing facilities, building automation…
Smart Connectivity Brings LED Lighting to Industrial Environments
Intelligent and efficient LED lighting makes smart buildings, warehouses, and other industrial settings safer and more comfortable, energy efficient, and cost-effective. As bulb pricing and light quality has reached parity with other modes, LED lighting technology is now widely used in homes, where it is valued for its…
Five Common Solutions for Connecting Two Industrial Ethernet Cables
How do you connect two Ethernet cables to each other while maintaining environmental ratings, signal integrity, and data speeds? We examine the capabilities, pros, and cons of five common solutions. By Nate Owens, Product Marketing Manager, Industrial Field Connectivity, and Sam Hartman Product Marketing Specialist, Industrial Field Connectivity,…
Waterproof Connectors Can Survive a Splash or the Sea
Demand for waterproof connectors is large and growing, driven by undersea exploration and data transmission, as well as by the demand for connectivity in harsh environments. Waterproof connectors are seeing exponential demand in applications that range from consumer devices to oil and gas exploration to outdoor and marine…
M12 Connectors Unite the Industrial Internet of Things
Rugged and durable M12 connectors have a long history, but connected industrial technologies have inspired new modifications, improvements, and utility. Although M12 connectors have been in widespread use for decades — long before the Internet of Industrial Things (IIoT) or Industry 4.0 was even a concept — they have…
Hannover at Home: Connector Companies Showcase New Industrial Technologies
When COVID-19 shut down Hannover Messe, connector companies took advantage of digital platforms to introduce the industry to their latest industrial innovations. COVID-10 may have cancelled HANNOVER MESSE 2020, but the show goes on as companies with heavy-duty and harsh-environment connectors employ creative ways to get the word out.…
Artificial Intelligence and Robotics Unite in Powerful Connected Technologies
Advanced computing resources and connected technologies are converging in a range of automated applications, including robots, drones, and algorithm-driven applications. What could possibly go wrong? It's hard to read a newspaper or magazine and not find at least one article about artificial intelligence (AI) or robotics. Machine learning,…
The Robots Are Coming
Robotics may be one of the greatest technological innovations of all time, and their rise is just beginning. Specialty, lightweight, precision connectivity products are key to their agility and utility. As companies look for ways to reduce their labor costs and increase their ability to perform tasks in…
Connected Solutions Drive Change in the Oil and Gas Industry
Digitization is transforming the oil and gas industry. Starting with the equipment used in oil exploration and drilling and extending to automation, remote monitoring, data security, and logistics, connected systems play a key role. The oil and gas industry is in the spotlight, as petroleum and shale oil…
2020 Harsh-Environment Connectivity eBook
Our new 2020 Harsh-Environment Connectivity eBook features 16 technical, tutorial articles by leading interconnect authorities that address new challenges for electronics exposed to extreme environments, new connectivity technologies developed to surmount them, and best practices for connector specification and design-in. It also features a collection of 60 ruggedized…
Wire Connections Then and Now
Electrical splicing connections have constantly changed over the last 130 years as engineers and manufacturers innovate to ensure safe, secure, and reliable wire and cable connections. In the early days of wiring, single-sheathed copper wires ran within the walls or ceilings of homes and buildings and were supported…
Connectors Get Tough for Industrial Robots and Automation
As more robots and other connected devices join the factory floor, the challenge is to protect sensitive electronics from dirt, debris, vibration, and other barriers to performance. As the Industrial Internet of Things (IIoT) continues to expand, it brings more electronic devices to the factory floor. There, they…
Connectors for IoT, IIoT, and Industry 4.0 Applications
The proliferation of connected technologies is placing new technical demands on industrial connectors. Higher speeds, higher frequency performance, and reduced form factors are required, along with ruggedness, reliability, and immunity against electromagnetic interference. The Internet of Things (IoT) refers to the wireless interconnectivity of electronic devices ranging from…
Elevators Take Connectors to the Next Level
Modern elevators feature a wide variety of electronic nodes, from controls that operate the lift to sensors that count passengers and touchscreen user interfaces. These unique building transport systems function depend on unique heavy-duty industrial connectors as well as small, lightweight, consumer-type products. Today's connected building technologies manage…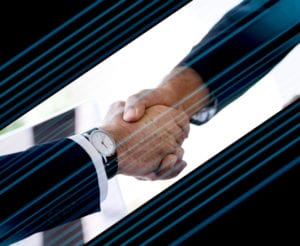 Strategic Acquisitions Continued in the Connector Industry in 2019
Connector-adjacent technologies were the key focus of many 2019 acquisitions as companies expanded to a whole-ecosystem approach. Once again, Amphenol led the industry in acquisitions, completing more acquisitions than any other company in the connector, cable, or cable assembly field in 2019. Amphenol has acquired more than 60…
Believe the Hype About the Internet of Things
Avnet's Lou Lutostanski says the promise of full IoT connectivity has been slow to arrive, but it's real and it's coming. It'll just take a little more education, simplification, and standardization to make widespread adoption happen. The Internet of Things (IoT) has been the talk of the town…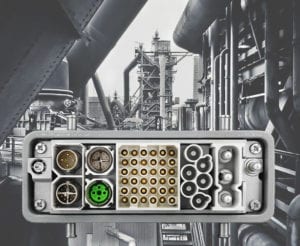 How to Specify Heavy-Duty Connectors and Cable Assemblies for Harsh Industrial Applications
Designing and specifying cable assemblies for use in harsh environments presents a number of challenges. Industrial equipment can be subjected to harsh conditions, such as high temperatures, water, high humidity, particulate ingress, electromagnetic interference (EMI), vibration, and impact from close proximity to moving factory components. Over time, exposure…
Common Misperceptions of Custom Connectors
There are many misperceptions regarding custom connectors: They are too risky, too expensive, and take too long to develop. But new processes are addressing these concerns. Device development is undergoing a transformation. Pressure to reduce costs, reduce size, and make devices that can leverage the Internet of Things…
Rugged Connectors Expand into New Applications
5G and the Industrial Internet of Things are pushing advanced electronics into rough new territory. Rugged connectors can provide the robust connectivity needed, although sometimes a custom connector is required. Rugged connectors come into play when electronic equipment is designed for use in an extreme environment. This can…
Danger Zone: Contamination-Resistant Connectors for Hazardous Environments
Electronic equipment and devices employed in extremely harsh environments require rugged, contamination-resistant connectors that can stand up to radiation, sterilization, and the toughest conditions on Earth. Equipment destined for use in environments with a high risk of exposure to radiation and biological hazards requires contamination-resistant connectors and other…
New 2019 Industrial and IIoT eBook
Connector Supplier's new 2019 Industrial and IIoT eBook collects expert insights and advice from leading connectivity companies in the industrial market sector to help readers leverage the latest technologies and capitalize on the many benefits they offer. Change is coming to the factory floor via a slew of…
LEDs Illuminate the Industrial Internet of Things
Industry 4.0 is coming to life with the help of LED connectivity. In the past decade, the commercial and residential lighting markets have undergone a rapid shift from incandescent and fluorescent light bulbs to light-emitting diodes (LEDs). In 2018, global LED sales accounted for 40% of the lighting…
Robust Connections: Board-to-Board Connectors for the Industrial Market
As automation and the Internet of Things transform industrial environments, demand is increasing for electronics with interfaces for signal, data, and power transmission, as well as shielding from harsh environmental conditions. Board-to-board connectors are an important component in the fourth industrial revolution or Industry 4.0. By Markus Sonderer,…
Agricultural Smart Connectors Bring in High Yields
Today, a tractor is more than an engine-driven farm machine; it can be the hub of a farm's IoT network and a farmer's workspace with the help of rugged, smart connectors. Today's sophisticated farm machinery is controlled electronically with the help of a new generation of smart connectors.…
Why You Can No Longer Ignore Connectors
Connectors should be a central focus for engineers in today's network-centric and data-intensive markets. Connectivity is the lifeblood of today's technology-driven world. The term has taken on many dimensions, from reference to the internet and data networks, to home appliances and devices of all sizes. With continuing advances…
Four New Materials Will Join the RoHS in 2019
Check your connectors: A group of phthalates will be restricted by European Union nations starting in July. This directive will impact a variety of plastic electronic products. The environmental compliance directive known as the EU Restriction of Hazardous Substances (RoHS) is expanding. In 2019, four new substances are…
Moving Towards a Greener Electronics Industry
e-waste, air pollution, and water contamination are toxic legacies of the electronics industry. But new products and projects are aiming to change that, along with five electronics industry sustainability initiatives that guide the next generation of global electronics development. There is no denying it: The electronics industry contributes…
M12 Connectors Provide Rugged Performance for Industrial Ethernet
In traditional office environments, Ethernet connections are typically made using the standard RJ45 connector. However, when Ethernet migrates to industrial environments, a wide range of contaminants come into play, making M12 connectors a more durable choice. Ethernet first came into use in computer networking technologies in the 1980s,…
Three Things to Know About the Connected Factory Exchange
The Connected Factory Exchange (IPC-CFX) is a new IoT standard that guides Industry 4.0 applications. As Industry 4.0 comes into widespread use, the global trade association IPC saw a need to develop a standard to guide applications that operate within these connected and automated smart factory systems. The…
Smaller, Faster, Smarter: Miniature Industrial Connectors
Connectors are competing for space in today's automated industrial processes. A next-generation miniature industrial connector format balances space constraints with data performance. Meet the iX Industrial. At the 2018 Hannover Fair, HARTING identified miniaturization as one of six trends defining the evolution of integrated industrial processes. The others…
Automation Means a Bright Forecast for Industrial Connectors
The industrial world has made the transition from mechanical control to electronic control, and now we are in the middle of the digital transformation. A new report by Bishop & Associates examines the market for industrial connectors and how the rise of smart cities, smart factories, and the…
Connector Products for Energy Applications
This week's Product Roundup highlights leading connector products for energy applications, including oil and gas exploration and processing, nuclear energy, and alternative energy. Connector Products for Energy Applications: Omnetics Connector Corporation's low-profile Micro-D discrete wired microminiature connectors have a reduced flange height and a lighter-weight form factor compared…
New Connector and Cable Products: January 2019
Summary coverage of the latest, new-to-market connector and cable products, including interconnects, wire and cable, cable assemblies, development kits, tools, and materials. Interconnects, etc. connector and cable products Stewart Connector's new Qwik RJ45™ Modular Plugs for industry-standard Cat 5e and Cat 6 cables are designed to reduce assembly time…
New Product News: December 2018
New Product News: December 2018. Summary coverage of the latest, new-to-market connector and cable products. Interconnects, etc. TE Connectivity introduced its new high-density plus (HD+) card edge power connectors, which deliver the highest current density of any card edge power connector currently available on the market (15A/2.54mm), support…
Leaded Copper Alloys Get A New Lease on Life
An extension of the EU exemption known as 6(c) brought relief to the connector industry. Back in 2015, there was a great gnashing of teeth over concern that the European Union would no longer allow the use of lead in certain types of copper contacts. Contacts that are…
Modern Connector Density Eased by Retro Manufacturing Process
Solid machined contact manufacturing, which has been in use for more than 70 years, is now being rediscovered for its power density advantages. By Natesh Kannan Gopalakrishnan, Product Manager, Positronic Sometimes, the solution to a new problem is found in time-tested methods, hidden in plain sight. We're seeing…