Getting Connected with Stretchable Circuitry
The next frontier for medical device design is stretchable, wearable products that can adhere to patients or equipment and endure movement and manipulation.
Dr. John Rogers, a professor of engineering at the University of Illinois, is one of many researchers advancing the charge to develop stretchable electronics. Rogers says soft materials for flexible macroelectronic circuits are the foundation for constructing stretchable, wearable electronic products. "The kind of characteristics you want to integrate with the body are the kind of characteristics that match the body," says Rogers. "So, you want tissue-like electronics that can laminate and can come in contact with different organs of the body in a way that's completely natural, completely non-invasive."
These materials incorporate sophisticated circuitry to create versatile electronic systems for medical devices and other products. These innovations are in the early stages of development, but Rogers predicts that in the years to come, they will become a more substantial part of medicine. Potential uses include thin films that may be worn as "cyberskin," implanted on the human brain, embedded in textiles, integrated into packaging, or used in a myriad of applications.
Stretchable, Flexible, and Useful
Flexible materials are activated through interconnectivity. That's where connector technology will play a key role. Extremely miniaturized connectors with the proper interconnectivity, interface, and compatibility will be in demand for high-performing stretchable electronics.
"Quality and reliability are the top priorities we hear from our customers in this space," says Cameron Ward, senior vice president of RS Components North America, a distributor that has cultivated a selection of connectors and components that facilitate macro- and microcircuitry and nanotechnology products, including stretchable devices. The company anticipates demand for these products to increase in the years to come. "Distributors can also provide access to leading-edge technology when it's introduced, as well as work directly with manufacturers to convey designers' requirements and bring the newest components to market first."
Stretchable electronics incorporate circuitry fabricated from very thin silicon and sometimes copper. Traditionally, silicon wafers are rigid. But when silicon can be made ultra-thin, it can be mounted on an elastic substrate or applied in a mesh pattern on a rubber-like substrate. This elastomer or rubber substrate is flexible, changing its form from unflexed to flexed, and back to unflexed again, providing stretchable properties while also including the photonic circuitry that can do so many things. It is conductive, often includes an integral power source, and can transmit and emit signals to produce a complex, stretchable, and wearable device.
These technologies will allow designers to create medical products that can monitor brain or heart activity and many other parameters without a rigid or otherwise obtrusive device. Flexible products will allow health monitoring of patients, even wiggly babies, without discomfort, movement limitations, or reactive rashes, which are common with larger products affixed with ordinary adhesives. The small size and flexibility will allow unobtrusive positioning, such as mounting devices inside a tube to perform complex surgeries, monitor health markers, transmit real-time patient data, and many different functions not easily attainable previously.
Meeting Unique Needs
The application of such delicate circuitry has tremendous potential in the medical market, but other market areas, such as manufacturing and packaging, will also benefit. Würth Elektronik is developing sophisticated elastic circuitry as part of a design project involving 31 European firms in various industries. The goal is to develop flexible electronics for use in packaging, optics and photonics, equipment supply, and testing. The EU-funded project, called APPLAUSE (Advanced packaging for photonics, optics and electronics for low cost manufacturing in Europe), uses the European semiconductor value chain to create new tools, methods, and processes for high-volume manufacturing.
In the US, researchers at the Georgia Institute of Technology have developed a unique stretchable material that may serve as a simple monitor that can provide patient data to doctors. Circuitry is worn as an adhesive bandage and can provide simple patient stats via a dashboard: For example, heart rate is 89 beats per minute, 11 respirations per minute, and the patient is walking. Due to the stretchable form factor, the patient hardly knows it's on them. The data is delivered in real-time and archived for future reference or used to activate alerts to the patient's care team.
"This health monitor has a key advantage for young children, who are always moving, since the soft conformal device can accommodate that activity with a gentle integration onto the skin," said Woon-Hong Yeo, an assistant professor in the George W. Woodruff School of Mechanical Engineering and Wallace H. Coulter Department of Biomedical Engineering at the Georgia Institute of Technology. "This is designed to meet the electronic health monitoring needs of people whose sensitive skin may be harmed by conventional monitors."
Stretchable and wearable devices are often wireless and broadcast data to another wearable device. The stretchable device, along with its own fine circuitry, may have its own stretchable power source: a battery, capacitor, or even a solar cell.
Designing for Interoperability
For medical applications, interconnectivity of the wearable device to other devices and equipment requires require highly engineered, lightweight, and reliable connectors. The interconnectivity creates an ostensible system, relaying minute electronic signals.
The US Food and Drug Administration (FDA) refers to this as interoperability and it advises manufacturers to choose design solutions that facilitate compatibility between medical devices. "Design inputs should include the desired functional and performance characteristics of the electronic interface," the FDA clarifies in its guidance document, "Design Considerations and Premarket Submission Recommendations for Interoperable Medical Devices."
The burden of understanding the risks of interoperability rests with the manufacturer. "Manufacturers of interoperable medical devices should perform a risk analysis and conduct appropriate testing that considers the risks associated with interoperability, the anticipated users, reasonably foreseeable misuse, and reasonably foreseeable combinations of events that can result in a hazardous situation," the FDA advises.
Patrick Kinyanjui, an engineer with Fischer Connectors, says that for devices subject to the FDA's Premarket Notification 501K, it's important to specify dependable, user-friendly connectors. "Take a close look at who will be managing the connection," he says. "A patient who is sick and self-managing will have different needs than a caregiver or medical professional. Make sure your connector is small enough to help keep design in line, but large enough for anyone to get a good grip on it. In addition, keep an eye on the profile of the connector. The lower the better when it comes to wearables."
Ward of RS Components says that working with a distributor who has vetted qualified manufacturers is a big advantage in meeting these guidelines, and components sourced directly from manufacturers through a reputable distributor also means that designers don't need to worry about gray-market infiltration into their supply chain, a particularly grave concern in the medical design world.
The development of stretchable electronic circuitry is part of a new dawn of technology and will give rise to new products that are stretchable, flexible, and have more utility. Connectors are evolving as well, to make these new products possible.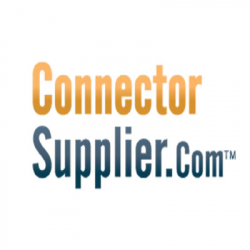 Latest posts by Connector Supplier
(see all)