When is a Custom Connector the Best Option?
With millions of connector products ready for order from trusted suppliers and distributors, designers should be able to find a suitable solution for their project. But sometimes, they can't. That's when customization comes in.
A quick search of any major distributor's inventory turns up millions of connector products. Every size, shape, configuration, and capability imaginable is available, from inexpensive commercial products to specialty components designed to meet strict medical, military, or aerospace standards. Many suppliers offer modular or configurable products that give designers even more choices through the opportunity to specify a close-to- custom product from a line they know and trust. Designers can select the housing style, pin count, materials, color, cable assembly, and other features they need and build the connectors themselves from a few simple parts.
Even so, application design is becoming more complex, requiring higher-speed functions, durability in more demanding operating environments, and greater connectivity across systems that include sensors and antennas to interface with IoT networks. The right connectors for these designs may not exist yet.
Connector suppliers offer customization through a variety of routes. Many companies have engineering teams specifically devoted to the development of new connectors for specific customer needs. Others offer modular lines through which customers can achieve a degree of customization. Advanced Interconnections offers its Build-A-Part program to give customers the opportunity to create a highly specific connector product from a vast, configurable selection. Customers can begin with a common product type, such as SMT connectors or DIP sockets, and from there select modifications to build the product needed. But in some situations, a designer needs something beyond the familiar; a completely new solution is needed.
"There could be several factors that drive a designer to a custom connector, especially when a standard part fails to meet the application requirements. It could be size, material, weight, number of contacts, contact rating, etc. Any customer, in any field, can be a candidate for a custom solution," said John Whittaker, Amphenol Pcd. "It will depend on the customer, working with our engineering teams, to understand the tradeoffs as to whether it is better to modify the system design to fit a connector already on the market or take the time to customize the connector  to fit the system design."
Whittaker says the custom development process at Amphenol Pcd starts with a conversation between the customer's systems engineer/designer and the product specialist and engineering team to determine the designer's expectations and application constraints. "The team will consider electrical and mechanical features, application environments, and ratings required by the application," he said. "How many contacts and what power rating does it need? How will the connectors engage/mate? Are there any material constraints or RoHS considerations? What type of signal will it be carrying — power, signal, RF? These are some of the primary queries our connector team needs to identify to design an appropriate connector solution."
The development time for a custom product can be as quick as a couple of weeks for a simple modification to an existing part or much longer for a new design with complex features. New connectors often need tooling, validations, testing, and approvals, which extend time to production. 3D modeling and advanced additive manufacturing techniques for rapid prototyping can help shorten the development time. But time is always a factor.
In some markets, custom connector developments are less common because of the need to obtain approvals and meet requirements. For military and aerospace applications, suppliers may work with customers to create application-specific modifications to existing Qualified Products List (QPL) components.
"Using QPL parts as the basis assures them the new part will meet high-reliability concerns and meet specifications. We might change out pins, power, or spacing to accommodate different types of signal, for example, or add shielding, sealing, or signal filtering capabilities, but the customers often don't want a wholly new product, because that limits them to a sole source," said Scott Unzen, director of marketing and market development at Omnetics Connector Corp.
"When you are building your baseline off something that already exists, that makes it possible to bring on a second supplier if needed. Our mil/aero customers can't have their programs delayed because of a component — lead time is king."
From Custom to Widespread Use 
Discussions between system designers and connector designers help the connector designers anticipate future directions and needs in the marketplace. "While always remaining conscious of customer confidentiality, generalized solutions can be distilled from multiple, disjoint discussions.  This distillation process often helps the connector supplier produce 'catalog solutions, which in the end save the system designers time and money by having off-the-shelf solutions that are closer to their application needs," said Whittaker.
In situations when a supplier sees wider utility for a custom solution, the supplier may take on the development costs and create a new connector that will reside in the company's catalog. At Omnetics, Unzen said that a satellite customer asked for a modified nano-D, with nano and micro contacts. "They said, 'We need it lightweight, small, but with more power.' Then we saw other customers with the same issues, and realized this solution would serve a lot more applications, so we added it to our catalog."
However, in other situations, a customer wants to protect the design as an exclusive and proprietary component. "In that case, the customer then owns the tooling, molds, die inserts, and stampings," said Chris Beevers, director of the DC regional business unit at Phoenix Contact. Many of the custom connectors produced by Phoenix Contact are used by startups or in industrial applications such as solar arrays and energy installations. These applications call for connector solutions with rugged materials, voltage requirements, or size considerations, and the right connector may not have been designed yet. Even in these situations, however, a new custom connector may have a basis in existing products.
"It can be scary to specify a new connector — an engineer might not have the confidence in a complete custom solution that they would have in a product that they have previous experience with. In those situations, we build new connectors using existing components to give them that assurance, and to bring down costs," said Beevers. He says that wholly new products may have an extensive prototyping and testing process, including agency approvals in situations where hazardous materials are involved, for instance. Modifications, as opposed to new designs, may avoid the need for some of this. "All of these factors come into consideration to help determine the level of investment needed to reach full customization versus modification of an existing product."
New Technologies Make Customization More Feasible 
The investment required to achieve a new custom connector solution is beginning to come down as new manufacturing processes and capabilities come into use, said Beevers. "The main question used to be, 'Can I justify the cost of creating a new connector for this project?' The answer to that question today is very different than it was even five years ago. It's easier to do a new or modified connector, the risks involved are lower than they used to be, and the costs have come down in many cases, because the process is faster and easier."
New and evolving technologies are helping to make custom connectors more precise, more affordable, and faster to produce. The widespread use of CNC technologies, automated assembly processes, and rapid prototyping technologies are making customization more feasible. Beevers predicts that completely virtual engineering and approvals will be coming in the future, reducing the timeline and investment required to produce and test a custom component. 3D printing and molding are used in the tooling process by many companies, but the technology is not yet ready to produce finished components at the level of quality needed for most applications.
Companies such as Samtec are experimenting with 3D-printing technology. In a recent blog on the topic, John Riley, research and development engineer at Samtec, said, "We do not typically 3D print connector pins, but have dabbled with this process in the past. The problem with this is similar to the plastics. It can give you a form and fit, but not the function. Currently, available metals and alloys just do not have the same spring properties of traditional materials."
However, 3D technology is finding utility in the development process. "3D printing is awesome for giving us multiple versions of multiple parts to examine for prototyping," said Beevers. "The conductivity of printed copper is getting very close to stamped and formed copper. However, the plastics can't achieve the same resolution, consistency, and flame retardant qualities we can get with injection molding yet — but it's getting closer all the time."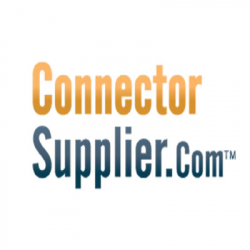 Latest posts by Connector Supplier
(see all)