New Medical Connectivity eBook
New connectivity components and design strategies are rising to the challenges presented by medical market trends, regulatory requirements, and rigorous environments to enable the next generation of highly connected and capable medical technologies. Learn more in our new Medical Connectivity eBook, featuring technical articles and product solutions from 25 leading medical connectivity suppliers. 
Change is quickly coming to a clinic near you — or perhaps even to your own home — as medical device designers adapt to increased demands for portable and patient-worn products and equipment capable of doing more not only better and faster, but also in smaller, more affordable form factors. Our new 2019 Medical Connectivity eBook compiles expert insights into prevailing medical market trends like these, the design challenges they create, and the connector characteristics and connectivity solutions that can surmount even the most difficult demands and help ensure more first-pass design successes and regulatory approvals and shorter times to market.
The future of medicine depends on innovative connector and cable products that can rapidly and reliably transmit an array of media — ranging from power and signal to data, air, and even liquids and light — while ensuring both utmost accuracy and patient and operator safety. Connectivity products destined for use in medical applications must contend with some of the electronics industry's most stringent regulatory requirements and must also: successfully address an array of challenging device trends ranging from increased mobility and wearability to delivering ever-greater functionality in ever-smaller packages; reliably withstand the rigors of medical environments, which can include high heat, irradiation, shock and vibration, and exposure to liquids, chemicals, and EMI/RFI; meet demanding to aggressive cost targets; and even proactively provide an optimal patient experience, which extends from aesthetics to usability. Medical Connectivity eBook
The nine technical articles collected here explore key challenges in each of three areas — current medical market trends, medical imaging interconnect technologies, and mobile medical connectivity — and provide expert insights into the design strategies and connector characteristics capable of delivering the extreme electrical and mechanical reliability, expanding capabilities, rugged durability, space, weight, and cost savings, stringent standards compliance, and pleasant patient experience that modern medical applications demand. Our 2019 Medical Connectivity eBook also highlights more than 35 connectivity products optimized to rise to these challenges and enable the next generation of medical technologies. Medical Connectivity eBook
Contributors include Cinch Connectivity Solutions, Fischer Connectors, Hirose, I-PEX Connectors, Kensington Electronics, LEMO, PEI-Genesis, Rosenberger North America, Smiths Interconnect, TTI, Inc., Yokowo America Corporation, AVX Corporation, Heilind Electronics, ITT Cannon, JAE, Molex, Newark, Nicomatic, NorComp, ODU, Preci-Dip, QA Technology, Samtec, SCHURTER, and SOS Engineering.
Download our free 2019 Medical Connectivity eBook today to learn more about the innovative connectivity components and design strategies that are currently enabling the future of healthcare. Medical Connectivity eBook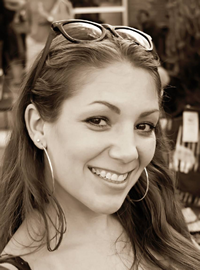 Latest posts by Christine Stieglitz
(see all)