Wire/Cable Assemblies
Cable Basics
Twinax Cable is Replacing PCBs Inside Server and Switch Applications
To reduce heat and improve speeds, twinax cable assemblies are replacing PCBs in next-generation datacom equipment. The links inside a switch that connect the quad small form factor pluggables (QSFPs) at the faceplate to application-specific integrated circuits (ASICs) at the heart of the box have become signal superhighways.…
Listing of Market Articles
Twinax Cable is Replacing PCBs Inside Server and Switch Applications
To reduce heat and improve speeds, twinax cable assemblies are replacing PCBs in next-generation datacom equipment. The links inside a switch that connect the quad small form factor pluggables (QSFPs) at the faceplate to application-specific integrated circuits (ASICs) at the heart of the box have become signal superhighways.…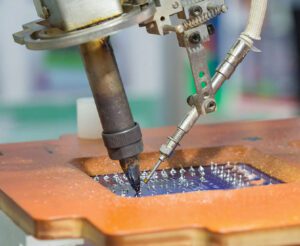 Robotic Soldering Process Optimization: Spattering and Solder Spread
Growing interest in robotic soldering within the PCB assembly industry is leading to increased demand for robotic soldering equipment and applications. Learn how this soldering technique can bring production, performance, and cost benefits. Robotic soldering is emerging as a powerful PCB assembly tool. Not only is this method…
Ethernet Solutions for Automation Environments
High-speed, compact, and powerful new connectivity solutions for Industrial Ethernet-based networks make it easy to upgrade existing cabling. The concept behind Industry 4.0 and the Industrial Internet of Things (IIoT) touches all industries. From process control and automotive assembly to robotics and the food and beverage industry, data…
2022 World Cable Assembly Market on Track for Continued Growth
A new market research report by Bishop & Associates examines this essential electronics market to understand its successes and challenges, plus a forecast for the cable assembly industry's future. The global cable assembly industry continues to expand at a rapid rate. For 2021, Bishop & Associates recorded incredible…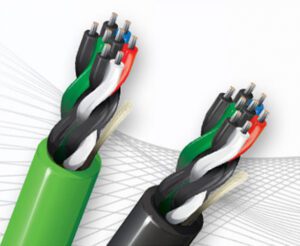 2023 NEC Includes Class 4 Certification From UL 
The new Class 4 UL classification standard was published in August 2022 in Article 726 of the 2023 National Electrical Code (NEC), specifically for Class 4 cables intended for use with fault-managed power systems. These requirements cover 60-250 °C (140-482 °F), single- and multiple-conductor, jacketed cables for use as fixed…
Wire & Cable Assemblies for High-Temp Applications Product Roundup
This week's Product Roundup highlights wire & cable assemblies for high-temp applications from leading suppliers. Wire & Cable Assemblies for High-Temp Applications Cicoil's exclusive, patented extrusion process in combination with its patented Flexx-Sil jacketing is at the heart of manufacturing extreme environment flat cables that retain electrical properties…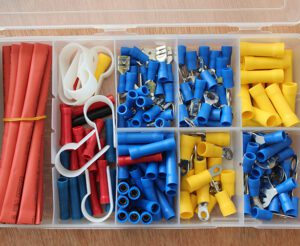 Connector Trends and Challenges in the Automotive Wire Harness Industry
Space and weight constraints, environmental regulations, and increasingly complex system requirements are inspiring new wire harness products and versatile interconnect alternatives. Automotive wire harnesses come in thousands of varieties. Some modern vehicles contain close to 40 different harnesses, with up to 700 connectors and more than 3,000 wires.…
May 2022 Connector Industry News I
Upcoming industry events, as well as recent award, partnership, promotion, personnel, facility, distribution, standards, association, and certification news from across the connector industry. May 2022 Connector Industry News I May 2022 Connector Industry News I > Event News The theme of ECIA's 2022 Executive Conference, Bucking Normal: The…
Wire & Cable Assemblies Product Roundup
This week's Product Roundup highlights wire and cable assemblies from leading suppliers. Wire & Cable Assemblies The Trexon Engineered Products Division (EP) brands offer a variety of discrete cable and wire harness capabilities that include Cicoil extruded flat cable and cable assemblies, and standard and custom assemblies; EZ…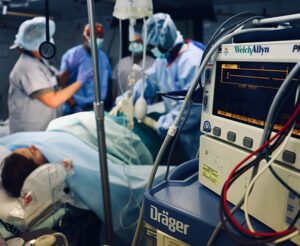 What are Overmolded Cable Assemblies?
Meet the Connector: Overmolded Cable Assemblies Connector and cable assemblies that are used in harsh environments, that undergo frequent sanitation procedures, or are subjected to strenuous handling benefit from the protection of overmolding. Overmolded cable assemblies combine the connector and cable into one seamless piece. The process…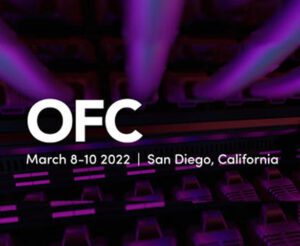 OFC Live Returns
The Optical Fiber Communication conference presented a hybrid virtual and in-person event packed with the next generation of optical networking technologies and the connectivity solutions needed to support them. The Optical Fiber Communication (OFC) conference and exposition celebrated over 45 years of innovation and progress with the 2022…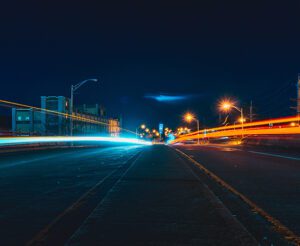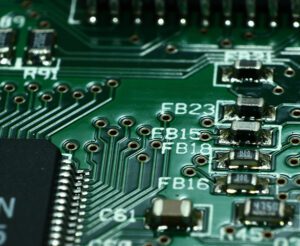 Over-the-Board Cable Solutions Raise the Speed Limits on Board Designs
As bandwidth grows and speeds continue to accelerate, conventional PCB solutions are reaching their limits. Over-the-board cable solutions alleviate heat and signal integrity concerns while allowing systems to reach ever higher performance levels. By Jim David and Vishal Chandrasekar, Amphenol Communications Solutions In today's data driven world, manufacturers…
RF & Coax Connectors Product Roundup
This week's Product Roundup highlights RF & coax connectors from leading suppliers. RF & Coax Connectors EZ Form Cable, a Trexon company, is an AS9100D certified manufacturer of coaxial cable, coaxial cable assemblies, RF connectors, and coaxial delay lines. EZ Form RF, microwave, and millimeter wave (mmWave) transmission…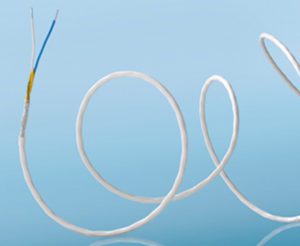 Cable Trends 2022
From miniaturization to new cable standards to bold new materials, cables are evolving in tandem with connectors to enable fast, powerful, efficient design. Innovation in digital technologies is supported by parallel advancements in cable trends. From faster, smaller cables in the consumer space to heavy subsea cables that…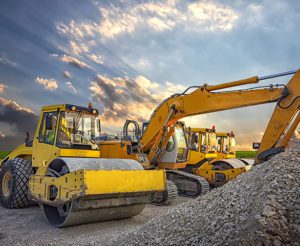 Connector and cable considerations when designing for CAN bus
CAN bus interfaces and modules, with a range of corresponding cable types and connector combinations, serve as the backbone of the CAN communications system. When chosen properly, they deliver performance, cost savings, and reliability. Controller Area Network (CAN) technology first appeared in European luxury vehicles 30 years ago.…
February 2022 Connector Industry News
Upcoming industry events, as well as recent award, partnership, promotion, personnel, facility, distribution, standards, association, and certification news from across the connector industry. February 2022 Connector Industry News February 2022 Connector Industry News > Event News Sager Electronics celebrates 135 years in business. The company has evolved from…
2021 Power & Data Connectivity Expand Electronic Capabilities eBook
Power and data are at the heart of nearly all electronic applications and so are the connectivity solutions that ensure they are delivered efficiently and effectively. 2021 Power & Data Connectivity Expand Electronic Capabilities eBook Our latest eBook, 2021 Power & Data Connectivity Expand Electronic Capabilities highlights the…
16 Key Factors to Consider When Specifying a Cable Assembly
Cable assemblies unite cables, connectors, and other connectivity components to deliver reliable signal and power connections between equipment units. To specify an interconnect solution, engineers need to consider application requirements, connector types, termination methods, sealing, and more. Cable assemblies streamline the design, procurement, production, testing, and installation process.…
Fiber Optic Cable: The Faster, Farther Future of High-Speed Data Links
New optical cables, advanced modulation technology, and improved high-density multi-fiber connectors mean that we may be closer than ever to the Shannon Limit. Copper PCB traces and cables have ruled the world of high-speed data transmission by continuing to find ways to reduce signal attenuation, distortion, and sensitivity…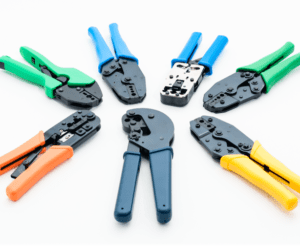 Selecting the Correct Crimp Tool
Crimp tools are used to produce a reliable, long-lasting joint between the connector and cable, an essential termination process for optimum connector performance. Here's how to choose the right one for your application. [caption id="attachment_34747" align="aligncenter" width="600"] Selecting the correct shape and size crimp tool is essential for…
October 2021 New Connectivity Products
Summary coverage of new-to-market connectivity products, including interconnects, wire, cable, and cable assemblies, sensors, antennas, materials, accessories, tools, and development kits. October 2021 New Connectivity Products October 2021 New Connectivity Products > Interconnects, etc. Smiths Interconnect's new TSX Series of fixed chip attenuators is optimized to combine high frequency…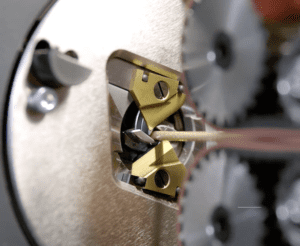 Automating High Voltage Cable Connector Assembly
The process of properly stripping a cable and loading the ferrules into a connector varies, depending on the different functions and constructions of the product at hand. A few basic steps apply to almost all efforts. Electric Vehicle (EV) cable harnesses is one of the hottest topics in…
2021 Connectivity Components: Everything but Connectors eBook
In our eBook collections, Connector Supplier typically shares technical expertise on our central focus, connectors. This time, we are spotlighting everything but connectors. 2021 Connectivity Components eBook A wide range of components and technologies work alongside, around, and inside of connectors to give designers more flexibility, improve system…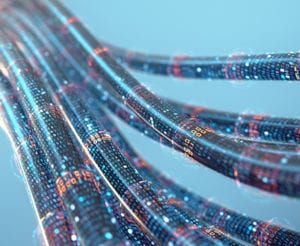 Critical Design Considerations and Trends Impacting Wire and Cable
Technology advancements and material selection play an important role in the evolution of today's innovative power, signal, hybrid, copper, and fiber optical cable designs. The trends influencing cable design today begin with material options, extend to performance and capability, and continue to evolve as applications become more demanding.…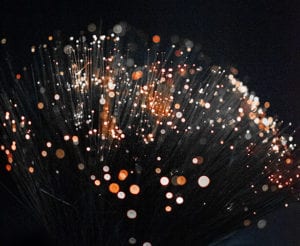 PCB-Mount Automotive Connectors Product Roundup
This week's Product Roundup highlights PCB-mount automotive connectors from leading suppliers. PCB-Mount Automotive Connectors JAE's MX60A Series offers an automotive-grade waterproof connector that is ideal for engine compartment applications. This connector is compatible with a high pin count of 177 positions. Its lever structure and downsized contacts reduce…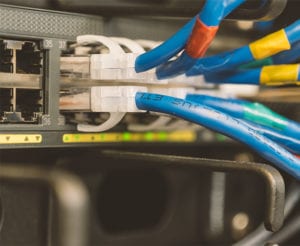 Top 12 Technology Trends: Ever-Evolving Ethernet: From 10 to 400+ Gigabits
Bob Hult looks at how a commitment to backward compatibility, choice of copper and fiber optic media, and adoption of new signaling protocols have enabled Ethernet to keep pace with increasing bandwidth demands. This is the eighth installment in the Technology Trends series by Bob Hult, a collection of…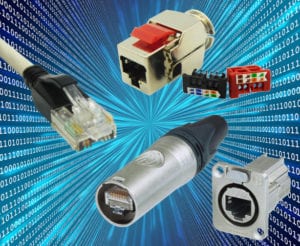 A New Generation of Ethernet Cables and Connectors
Cat6 and Cat6A cables are serving today's most demanding high-speed applications. But Cat8 is on the horizon. The early iconic yellow Ethernet cable has a much diminished presence in consumer and business settings, as wireless technologies have become dominant. More than ever, however, the infrastructure underpinning high-speed wireless…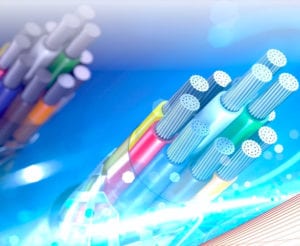 Nine Considerations for Building a High-Reliability Cable Assembly
High-reliability applications demand robust, reliable, and long-lasting cable assemblies. These nine key considerations will help guide engineers as they select and secure cables for these designs. Designing a robust cable assembly or wire harness that can support high-reliability connector performance, withstand the rigors of rugged operating environments, and…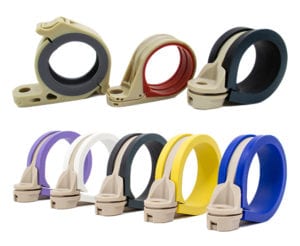 Five Key Characteristics of Military-Grade Composite Cable Clamps
Today's high-performance composite materials make it easy to dispel the misconception that composite cable clamps are inferior to metal clamps in high-reliability, harsh environment applications. Consider these five factors to select the appropriate composite clamps for your most demanding applications. By Matthew Noce, Military & Aerospace Market Manager;…
Hybrid Cable Assemblies With Copper and Fiber Conductors
This week's Product Roundup highlights hybrid cable assemblies with copper and fiber conductors, as well as hybrid cable-mount connectors with both copper and fiber optic contacts. Hybrid Cable Assemblies With Copper and Fiber Conductors Neutrik's opticalCON HYBRID MED Connectors are designed to deliver rugged, reliable, and user-friendly connectivity…
Will Copper Conductors Hit a Wall?
Optimistic technologists have been predicting fiber optics would replace many copper links since the late 1990s, but designers were able to find ways to extend the bandwidth and reach of copper. Now we may be reaching the point where fiber may finally become the most practical solution in…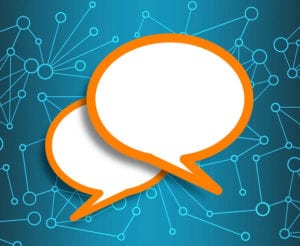 High-Speed Connectors Usher in New Era of Communications Technologies
Inventive humans have always sought better, faster methods of communications. Today's high-speed communications are enabled by high-speed cabling and connectors that are rapidly evolving to give us connectivity on a level we couldn't imagine only a few years ago — and that will inevitably be left in the…
2020 Interconnect Innovations eBook
In this eBook, 29 suppliers with decades of proven experience developing innovative interconnect solutions share in-depth engineering insights and product highlights for our increasingly interconnected world. The articles and products collected here are all aimed at helping designer engineers overcome obstacles and satisfy the unique connectivity demands of…
Direct Power Transmission: Did Edison Get it Right?
The battle between AC and DC power may be fought all over again as rising demand for power and new technologies converge, bringing attention to direct current's technical and economic advantages. After a nasty publicity battle between George Westinghouse and Thomas Edison, alternating current (AC) was selected as…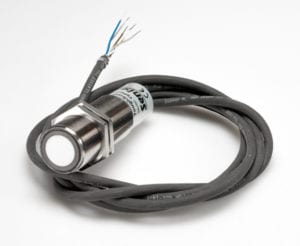 Sensor Technologies Depend on Special Sensor Cables
Although often taken for granted, cable is a critical enabling technology. As connected and smart devices multiply, so does the need for the specialized cables that connect the many types of sensors needed to enable smart and autonomous applications across a broad spectrum of industries. Cables that connect…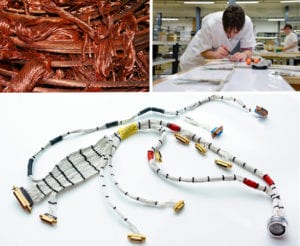 As Demand for Cable Grows, Cable Management Solutions are Expanding
Growing volumes of cable and wire in electronic systems have created a need to create order through cable management accessories such as clips, clamps, tubing, braiding, trays, or more complex integrated connectivity solutions. Demand for cable is growing exponentially as electronic systems and devices expand across every market.…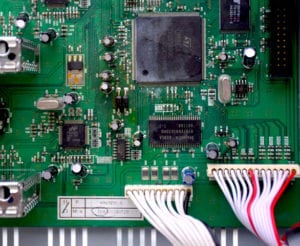 Over-the-Board Technologies Raise High-Speed Signals to New Levels
Copper will reach its limits, but connector companies are pushing that day into the future with an exciting array of connectivity products that fly, jump, and pass over the board to increase performance. Design engineers have been grappling for years with the challenges of propagating ever-increasing signal rates…
Patch Cables Go the (Shorter) Distance
Adding a patch cable, patch cord, or jumper solution gives designers greater flexibility in system design. Patch cables are relatively simple connectivity devices: They consist of a length of cable that connects two optical or electronic devices and transmits signals through a physical conduit. In applications including data…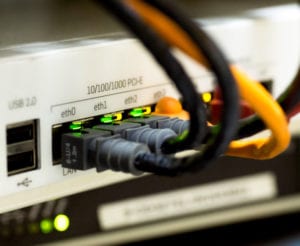 40 Years of the IEEE 802 Ethernet Standard
A unified standard for Ethernet networks developed four decades ago still serves as the foundation of today's incredible connectivity.  In 1973, engineer Bob Metcalfe proposed a simple but revolutionary method to connect computers in local area networks (LANs) using coaxial cable and a modular connector. Ethernet was born. But that was just the beginning. At first, systems designers were on their own and a…
OFC 2020 Resists the Coronavirus
The 2020 Optical Fiber Communications Conference & Exhibition celebrated 50 years of optical connectivity with a combination of exhibits on the show floor and remote presentations. The 2020 Optical Fiber Communications Conference & Exhibition (OFC 2020), scheduled for March 8–12, had grand plans to celebrate 50 years of…
DesignCon 2020 Dazzles With New High-Speed Products
The DesignCon conference and expo celebrated its 25th anniversary with an array of impressive high-speed developments. DesignCon 2020 celebrated its 25th anniversary with an impressive program of keynote speakers, tutorials, technical sessions, and product showcases. Over 100 presentations and panel discussions spanning 14 conference tracks focused on advances…
High-Speed Fiber Cable Assemblies for the 5G Era
Active optical cables are key components in the high-speed systems needed to handle the exponential increase in data traffic that will come with 5G. Connector companies are helping data centers upgrade with these smart solutions. According to the figure being passed around at DesignCon 2020, only 15% of…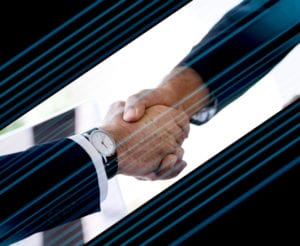 Strategic Acquisitions Continued in the Connector Industry in 2019
Connector-adjacent technologies were the key focus of many 2019 acquisitions as companies expanded to a whole-ecosystem approach. Once again, Amphenol led the industry in acquisitions, completing more acquisitions than any other company in the connector, cable, or cable assembly field in 2019. Amphenol has acquired more than 60…
Five Things to Consider When Specifying Custom Cord Grips
Customized cord grips meet unique application challenges and provide additional benefits including easier installation, reduced maintenance, and higher reliability. Cord grips provide the means for passing cord or cable into an enclosure, through a bulkhead, or into a control device like a switch. These grips prevent cable pull-out…
Medical Devices and Instruments Put the Squeeze on Connectors
Rapidly evolving medical technologies are increasing demand for small, lightweight, high-density connectors that can handle high signal speeds, endure frequent mating cycles and sterilization, and play well with sensors. Connectors for electronics in medical devices, equipment, and instruments cover a very broad range of uses. They, and their…
Cooling Strategies for Data Centers
Increased data volumes and high-speed switching requirements are pushing manufacturers to get creative when it comes to thermal cooling strategies. [caption id="attachment_27309" align="aligncenter" width="586"] Increased data volumes and higher switching speeds require innovative cooling strategies that extend beyond traditional heat sinks and fans.[/caption] The proliferation of streaming services,…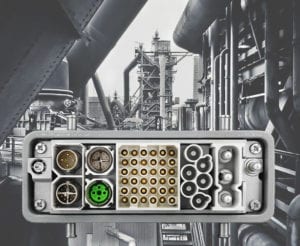 How to Specify Heavy-Duty Connectors and Cable Assemblies for Harsh Industrial Applications
Designing and specifying cable assemblies for use in harsh environments presents a number of challenges. Industrial equipment can be subjected to harsh conditions, such as high temperatures, water, high humidity, particulate ingress, electromagnetic interference (EMI), vibration, and impact from close proximity to moving factory components. Over time, exposure…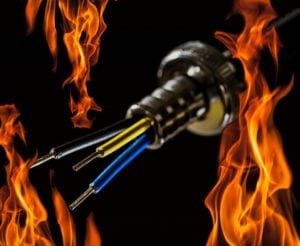 Too Hot to Handle: Protecting Wire and Cables from Fire
Fire poses real risks to sensitive electronics in data centers, building structures, vehicles, and other high-density electronics applications, especially as our reliance on connectivity continues to grow. New materials designed to protect wire and cables from fire improve overall system safety and safeguard critical connectivity functions. Heat presents…
Electric Vehicles Reach a Fork in the Road
Sales of electric vehicles are growing, but still account for only 2.1% of new car sales worldwide. What does the industry need to address to reach a tipping point for mass adoption? Electric vehicles (EVs) are a popular theoretical choice but few countries are seeing the driving public's…
Six Specification Considerations for Medical Connectivity Components
As medical equipment continues to scale down in size and up in connectivity and capabilities, new materials, device designs, and industry standards combine to create innovative medical connectivity components that satisfy rigorous form, fit, safety, and performance requirements. By John Koon and Connector Supplier medical connectivity components As…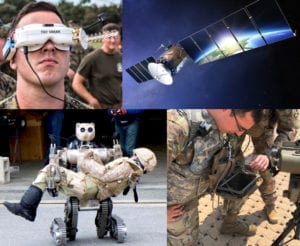 The Internet of Battlefield Things is Changing Connector Designs
Interconnects directly contribute to the size, weight, reliability, ruggedness, and overall performance of modern military equipment, which is increasingly interconnected via the Internet of Battlefield Things or IoBT. As Admiral John Richardson, Chief of Naval Operations, put it during the Navy's Future Force Expo in Washington, DC, in…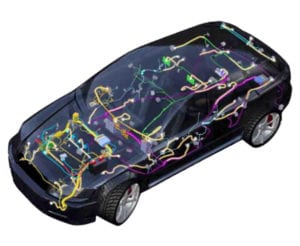 Automotive Wiring Undergoes an Architectural Revolution
The electronic content in cars has exponentially expanded, leading to more than 150 pounds of wiring in a single vehicle, all assembled by hand — for now. As vehicles increase in complexity, a new wiring paradigm is needed. Automotive wiring is experiencing a revolution. From the explosive growth…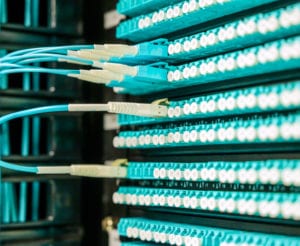 NBASE-T Technologies are Changing Enterprise Ethernet Network Topologies
Magnetics play an important role in Ethernet-based local area network (LAN) designs, and especially so as network infrastructure evolves to handle NBASE-T technologies. Integrated connector modules (ICMs) offer ideal solutions for new multi-rate Ethernet LAN device designs. By Bel Magnetic Solutions NBASE-T The continued adoption of powerful mobile…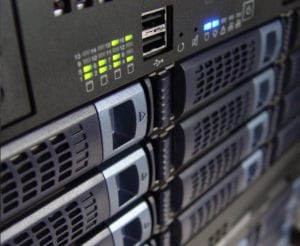 Open19 Simplifies Data Center Installations
The Open19 Foundation has developed a server design solution that makes data center deployment faster, easier, and less expensive. The Open19 Foundation is advancing a new data center design standard that significantly reduces the hardware costs and time required to set up or upgrade a server. This simplified…
Strike Counterfeit Mil-Spec Components From the Supply Chain
Special mil-spec marking, DNA tagging, and other advanced authentication technologies are helping to root out counterfeit connectors and cable. Are 40% of mil-spec connectors counterfeit? We've heard the statistic and it's alarming — but not necessarily true. "The 40% is an average and varies wildly — from 15%…
IMS Microwave Week Shows the Impact of 5G
IMS Microwave Week, the world's most important annual RF and microwave event, demonstrated the state-of-the-art products needed to advance 5G and other high-speed technologies. Bishop & Associates' director of RF technology, David Shaff, shares his impressions of the show. The IEEE International Microwave Symposium (IMS) Microwave Week is…
An Inseparable Duo: Wires and Wireless Technologies
The evolution of the telecommunications industry began with a simple wire that expanded to become today's fully interconnected and increasingly wireless world. Throughout human history, we have strived to improve how we communicate with each other. From foot messengers and horses to email, text, and video chat, we…
A Clean Break: Breakaway Connectors in Medical Devices
Breakaway connectors can quickly disconnect to protect people and equipment, yet still provide the same pin and housing durability as their mechanically secured counterparts. By Steven Lassen, Product Applications Engineer, and Julie Carlson, Marketing Communications, LEMO Breakaway connector Breakaway connectors break the rules of device design that expect electronic…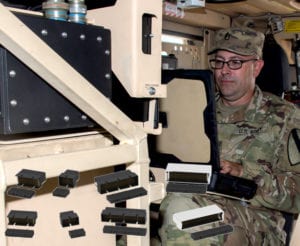 Military Ground Vehicles Put Connectors to the Test
The connectors specified for military ground vehicles must optimize size, weight, and power and endure the rugged conditions typical in modern ground operations. Military vehicles for use on Earth's surface range from small unmanned ground vehicles (UGVs) that detect and remove bombs to the enormous 50-ton Medium-Heavy Equipment…
5G Networks Demand More From Cables and Connectors
A new generation of fiber optic cable and high-speed connectivity products is laying the groundwork required to make 5G networks possible. Providers of fiber optic cables, high-speed connectors, and cable management systems are all gearing up to meet the challenges of developing the infrastructure required for 5G network…
The World is Flat: FFCs Define Future Applications
Flat flexible cables are sliding into places other cables dare not go and help keep devices cool, light, and fast. In the realm of cables, the usual suspects are round. A cylindrical package is a logical design to surround a centrally positioned conductor within insulation or to encase…
Innovation and Expansion Drives Growth of Global Cable Assembly Market
The worldwide market for cable assemblies continues to grow as new technologies proliferate and reach emerging markets around the world. An upcoming report by Bishop & Associates takes a closer look. The worldwide market for cable assemblies is growing, expanding by 10.8% to $172 billion in 2018. This…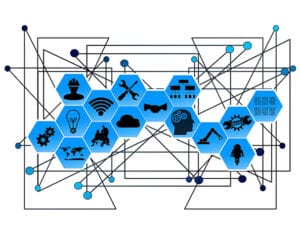 The Connector World Embraces Antennas and Sensors  
Acting in tandem with high-speed interconnects, antennas and sensors can collect and convey a world of data. They act as the eyes and ears of today's connected world.   Everything is connected. But for once, we're not talking about connectors. We're taking a closer look at the passive technologies that enable the autonomous and interconnected…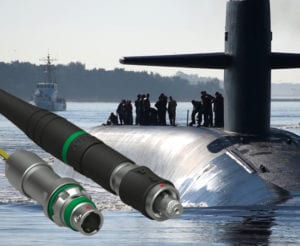 Underwater Connectors Stand up to the Pressure
Underwater connectors in military electronics designed for submarines and other deep-sea applications must endure pressure, temperature cycling, seawater corrosion, and different types of shock. One of the harshest environments military electronics systems must withstand is the deep sea. Unmanned underwater vehicles (UUVs) that dive deep must stand up…
Ultra-Miniature RF Cable Assemblies – Automation Challenges
By Pete Doyon, VP Product Management, Schleuniger Today's mobile electronics are smaller, thinner, and lighter. Yet mobile devices such as cell phones, tablets, and portable GPS units are more powerful than ever. Wireless Internet connectivity, RFID, and Bluetooth have become essential applications in today's electronics, and these capabilities…
Automation Challenges for Ultraminiature RF Cable Assemblies
As the need for smaller cable assemblies continues, speed, precision, and quality control will be hot topics among manufacturers dealing with ultraminiature RF cable assemblies. [twitter style="horizontal"] [linkedin_share style="none"]   The key trend in mobile electronics today is to make products that are smaller, thinner, and lighter,…
Electrical Basics for Microwave Applications
Here is a sneak peek of Bishop & Associates' upcoming research report on microwave, RF, and millimeter wave connectors. [twitter style="horizontal"] [linkedin_share style="none"] Characteristic Impedance The basic definition of "characteristic" impedance is the value of impedance that causes no change in input when used to terminate a…
International Microwave Symposium 2015 Wrap-Up
With a record-breaking number of exhibitors, this year's International Microwave Symposium featured state-of-the-art developments in RF, microwave, and millimeter-wave products. [twitter style="horizontal"] [linkedin_share style="none"] The International Microwave Symposium presented by the IEEE Microwave Theory and Techniques Society (MTT-S) is the premier International event for microwave theory and…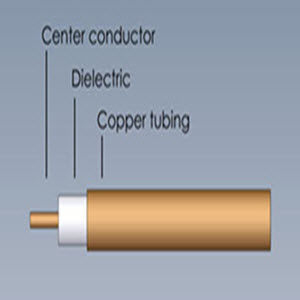 Choosing the Right RF Cable Assembly
Choosing the Right RF Cable Assembly The following is an excerpt from a white paper by Dave McReynolds of RF Industries. McReynolds thoroughly examines the many parameters to consider when choosing an RF cable assembly, with special regard for the applications for which it will be used. There…