Datacom and Telecom Market News
Technology Trends
Wi-Fi 6 Eases the Wireless Connectivity Traffic Jam
New technologies make this latest protocol more efficient by addressing reliability, lower latency, greater throughput, battery life, and security. Wi-Fi 6 (802.11ax), released in 2019, is the latest wireless standard currently available. While it is faster than its predecessors, Wi-Fi 5 (802.11ac) and Wi-Fi 4 (802.11n), the main…
Listing of Market Articles
Wi-Fi 6 Eases the Wireless Connectivity Traffic Jam
New technologies make this latest protocol more efficient by addressing reliability, lower latency, greater throughput, battery life, and security. Wi-Fi 6 (802.11ax), released in 2019, is the latest wireless standard currently available. While it is faster than its predecessors, Wi-Fi 5 (802.11ac) and Wi-Fi 4 (802.11n), the main…
Five Keys to Selecting the Right Contacts Manufacturer for Smart Devices
The growing benefits and functionality offered by connected or intelligent devices has led to the proliferation of smart connectivity in all sectors. Precision contacts are key to design success. Keys for Selecting an Electrical Contacts Manufacturer for Smart Devices Smart connectivity has become an important function in a…
200 Years of Scientific Laws That Govern Electronics
For centuries, curious minds have formulated laws of physics, mathematics, and electricity. These scientific laws formed the foundations of the modern electronics industry. Humans have been aware of electricity for thousands of years. Lightning was thought to be a tool of the gods and although gods often laid…
2023 Top Five European Connector Suppliers
The results of the Bishop & Associates 2023 European Customer Satisfaction Survey of the Electronic Connector Industry are in. We reveal the top five European connector suppliers for overall best performance. Bishop & Associates has completed its 2023 European Customer Satisfaction Survey of the Electronic Connector Industry, an evaluation…
What is the fieldbus protocol?
Meet the Connector: What is the fieldbus protocol? A fieldbus is a serial bus system used to exchange data between different system components over long distances and under high external load. Fieldbus is a communication protocol used in automation and control systems to facilitate real-time data exchanges between…
Filtered connectors Product Roundup 2023
This week's Product Roundup highlights filtered connectors from leading connecting manufacturers and suppliers. Filtered connectors Amphenol Filter Connectors from PEI-Genesis offer EMI protection in one compact interconnect device, making them ideal for military and aerospace applications. In the most common configuration, capacitors are mounted inside the connector between…
Flexibility Helps OEMs During Period of Component Shortages
Component backlogs are easing, the end of the chip shortage is in sight, and the electronics supply chain is starting to recover from its long COVID disruption. Distributors say flexibility is the secret to OEM success during this recovery phase. Anyone in the market for a vehicle will…
In New Product Development, Timing is Everything
Introducing a new product that satisfies a significant emerging need is the ultimate goal of every market manager. Finding that sweet spot with a product that works, and can be manufactured and sold at a profit, keeps design engineers up at night. Managers are imbued with a business…
Protecting Electronic Supply Chains in an Uncertain World
After years of pandemic disruption, the supply chain for electronic components is bouncing back. The key to future success hinges on our ability to apply what we learned during the pandemic to build dynamic supply chains that can weather the storms to come. Pandemics, natural disasters, and wars,…
What are OSFP transceivers?
Meet the Connector: OSFP Transceivers Data centers support the IT infrastructure needed to run data-intensive applications and their ever-growing demand for storage. From remote work and streaming entertainment to decentralized finance and the connected devices that make up the Internet of Things, the need for 400G technology is…
AOC/DAC/ACC Product Roundup
This week's Product Roundup highlights AOC/DAC/ACC assemblies from leading suppliers. AOC/DAC/ACC Avnet supplies 3M's Twin Axial PCIe Extender Assemblies for PCIe 4.0 applications. This family of cable assemblies includes X8 and X16 connectors utilizing 3M Low Loss Twin Axial Cable 85 ohm, 31 AWG, which is ideal for…
Connectors & Cybersecurity: Interconnect Solutions Help Protect Digital Assets
Data breaches are a billion-dollar problem, wreaking havoc with financial systems, medical records, businesses, and individuals. As supply chains and infrastructure also become increasingly connected, protecting cybersecurity is critical. Strategic hardware selection can help protect networks. Cybersecurity is often portrayed as a white hat hacker at a monitor,…
OFC Celebrates High-Performance Optical Interconnects
Once again, OFC proved to be the premier showcase of high-performance optical and copper interconnects in communication and network applications. The 2023 edition of the Optical Fiber Communications Conference and Exhibition (OFC) roared back to normalcy after the muting effect of the COVID-19 pandemic. Over 11,500 participants from…
What are CAT 6 cables?
Meet the Connector: CAT 6 Cable CAT 6 is a twisted pair cable for Ethernet-based computer networks. It is used in phone lines, PCs, televisions, CCTV cameras, and other networking devices. CAT 6 (Category 6) is the standard for the sixth generation of twisted pair cable for Ethernet-based computer networks. Following CAT 5 and CAT 5e, the specifications for…
RF and Coax Connector Product Roundup
This week's Product Roundup highlights RF and Coax connectors from leading suppliers. RF and Coax Connector Product Roundup Designed to simplify the connection process, Avnet's new 6791 series wire-to-board connectors for coaxial cables enable simple termination with one press. Expanding the proven-reliable IDC (insulation displacement connector) from signal/power…
Pluggable Optical Transceivers Continue to Evolve
System engineers must balance priorities of reach, thermal management, panel density, backward compatibility, power consumption, multiple sourcing, and cost when selecting optical transceivers. Pluggable I/O transceivers in standardized configurations have proven to be a cost-effective solution to the challenges of creating high-speed optical networks. They have emerged as…
Higher Frequencies and Miniaturization Result in New Coax Connectors
As communications applications approach THz frequencies, current 5G and future 6G introduce new RF connectors. Trends for miniaturization, higher frequency, and more RF power push connector suppliers to optimize designs and develop new products to meet industry needs. Most RF coaxial connectors can be used in many different…
Environmental RJ45 Product Roundup
This week's Product Roundup highlights Environmental RJ45 connectors from leading suppliers. Environmental RJ45 Connectors The HARTING RJ Industrial MF series supplied by Heilind is characterized by easy tool-free assembly and a robust metal housing. The highlight of the new RJ45 series is the integrated blades, which shorten the…
Coherent Optics: Lighting the Path to High-Speed Data Communications
In the past, coherent optics have been cost-effective only in extremely long intercontinental and undersea links. Recent advances have made this solution more accessible to designers looking for ways to increase data transfer speeds, extend channel lengths, and grow system capacity. Designers of high-performance computing and telecommunications equipment,…
The Data Center Market is Booming and Transforming
Heavy duty connectors are improving levels of reliability, efficiency, flexibility, and sustainability at data centers. Data is at the core of the modern economy, and the cloud is increasingly powering everything, from Microsoft Office 365 to Industrial Internet of Things (IIoT) solutions. The number of global internet users…
What are SCSI connectors?
Meet the Connector: SCSI Connectors The Small Computer Systems Interface, or SCSI connector, (pronounced "scuzzy") is a veteran of the small computing world. In the 1980s, this fast I/O connector served as a bus to link computers with components or peripherals such as disk drives. SCSI connectors typically…
What is a pin header?
Meet the Connector: Pin Header What is a pin header? A pin header, or header, is a male connector with one or two rows of metal pins attached to a plastic base. Pin headers with more than two rows are available from some manufacturers. The pins are spaced…
Advances in Optical Connectivity
The ever-increasing demand for greater bandwidth, data density, and reach using less energy has resulted in several new technologies that favor fiber optical channels. Engineers have long recognized the performance advantages of replacing electrical signals with pulses of light. Increased bandwidth capacity and reach, coupled with reduced cable…
Signal Integrity is Key to Today's High-Speed Connectivity Designs
Learn how to design systems that minimize signal integrity loss and interference and maximize performance. The bar is higher than ever for high-speed performance, and PCB components have the potential to be either a great asset or an Achilles' heel, especially if signal integrity is not given the…
Market for Smaller LC Duplex Fiber Connectors Makes Big Gains 
The market for sub-LC duplex size fiber optics connectors is on a tear — and growth in this category bodes well for the connector industry as a whole. [caption id="attachment_39630" align="alignleft" width="942"] Assemblies with the VSFF CS connector to be available from Molex, Belden, Commscope, Panduit, Huber +…
What are PCIe Connectors?
Meet the Connector: PCIe Connectors Peripheral Component Interconnect Express (PCle), also called PCI Express, is a high-performance and high-bandwidth serial communication I/O interconnect bus standard. Interconnects that meet the PCIe standard include mezzanine and board-to-board connectors, over-the-board solutions, high-speed edge card sockets that support 1, 4, 8, and…
What are QMA Connectors?
Meet the Connector: QMA Connectors The internal construction of the QMA is identical to the SMA and, like that connector, it delivers excellent performance up to 18 GHz and has the same power handling capabilities. The main difference is in the coupling mechanism. Instead of a threaded coupling,…
What is a LC Connector?
Meet the Connector: LC Connectors LC connectors are small form factor fiber optic connectors designed for making fast connections in high-density applications. They are a miniaturized version of the earlier SC fiber connector (50% smaller) and feature a square plastic housing with a 1.25 mm ceramic ferrule. Like…
What are BNC Connectors?
Meet the Connector: BNC Connectors BNC connectors are miniature radio frequency (RF) connectors developed for low-frequency applications. This quick-connect/disconnect circular connector features a two-stud bayonet-style locking mechanism that users twist and snap into position. A tactile snap indicates a secure connection; a reverse motion disconnects the connector pair.…
Copper and Fiber Optic Connectivity in the Data Center
Hyperscale data centers around the globe are in the middle of a foundational transformation that is changing the way data is communicated both internally and externally. Copper cables have traditionally served most network links between servers, routers, and switches. With data centers that are now measured in acres…
10 Key Strategies to Ensure Signal Integrity at High Data Speeds
Demand for bandwidth and design complexity are increasing as more sensors are connected to systems and more data need to be transmitted quickly, reliably, and securely. The priority is to ensure that a signal sent from A to B is not distorted. Ensuring Signal Integrity Ensuring signal integrity…
Learn about Connectivity for High-Speed Data Transmission in New eBook
Connector Supplier's latest eBook, 2022 High Speed with Signal Integrity, focuses on the challenges and advances that impact the fast-paced world of data transmission. Experts from 11 leading connector suppliers cover connectivity solutions for signal distortion due to impedance mismatch, crosstalk, attenuation, reflection, and switching; the challenges of…
Miniaturized Smart Devices Pose Larger Design Challenges for Interconnects
Smaller, more powerful, and connected new device designs call for more antennas, PCB connectors, and other components. The challenge is to make them all fit. Strategic antenna selection and positioning is the first step in preserving performance and reliability. Electronic devices are increasingly utilizing one or more wireless…
High-Speed Cable Assemblies Product Roundup
This week's Product Roundup highlights high-speed cable assemblies from leading suppliers. High-Speed Cable Assemblies  Cicoil, a Trexon company, offers a wide range of high-speed standard cable assemblies using an exclusive, patented extrusion process. Cicoil's process combines multiple elements into a single flat cable and in continuous lengths, including…
Solving 5G Interconnect Design Challenges
As 5G installations continue to roll out, momentum around the fifth-generation broadband brings design challenges and opportunities in equal measure. The proliferation of data-intensive new technologies that rely on high-speed data delivery means the arrival of 5G connectivity is right on time. These technologies transmit and receive huge…
As 5G Moves Towards 6G, Waveguides Will Supplement Connectors
Smaller and higher frequency assemblies add to the complexity of next-generation wireless equipment. Waveguides offer a powerful alternative to coax connectors. Although 5G equipment is just beginning to roll out in production volume, the leading edge of wireless communications research and development and associated standards is looking towards…
Digital Radio Communication Systems Serve on Air and Land
Secure voice and media communications for emergency services, the military, and aircraft can be achieved with the use of private mobile radio and TETRA systems. Professional mobile radio (PMR) or private mobile radio allows users in the transportation, military, oil & gas, public safety and government, and commercial…
Coaxial Connectors for Datacom Applications Product Roundup
This week's Product Roundup highlights coaxial connectors for datacom applications from leading suppliers. Coaxial Connectors for Datacom Applications PEI-Genesis supplies Amphenol RF coaxial connectors used in high performance industries that require extremely reliable connections, such as automotive, broadband, broadcast, medical, wireless, military, aerospace, and industrial equipment. Common applications…
What are Interposers?
Meet the Connector: Interposers Interposers, or interposer connectors, are compression-mounted interconnect devices that are positioned between boards or sockets to allow an electrical signal to pass through very quickly. They have a wider pitch than a traditional connector, thus enabling the easy rerouting of connections, and provide designers…
What are MPO Fiber Optic Connectors?
Meet the Connector: MPO Fiber Optic Connectors MPO (Multi-fiber Push-On) connectors evolved from mechanical transfer (MT) technology developed by Nippon Telephone and Telegraph Corp. (NTT) in 1986. NTT developed the first MPO connector as a compact, physical contact (PC) solution that offered a simple push/pull operation for connecting…
Innovation and Optimism Define DesignCon 2022
Connector companies demonstrated high-speed, high-performance systems, co-packaged optics, over-the-board cable solutions, and next-generation interconnects at an industry gathering that was nearly normal — except for its April dates.  The 27th edition of DesignCon proved to be the latest example of hope that the world is nearing a new…
Find Out What the Newest COBO Working Group Is Up To
The COBO MWIS Working Group aims to advance the increase of bandwidth and reduce power consumption for printed circuit board interconnect systems.   As streaming video, IoT technologies, industrialized automation, and the rapid addition of billions of new connected devices push data center workloads to exponentially higher…
What are Mezzanine Connectors?
Meet the Connector: Mezzanine Connectors As electronic equipment became more complex in the 2000s, mezzanine connectors were developed in response to the increasing demand for space on PCBs. These high-speed, board-to-board connectors connect two parallel PCBs in a stacking configuration. Many of these are defined in an industry…
Instrumentation and Test & Measurement Systems Demand Higher-Performance Connectors
Specialized test connectors and equipment help new products meet ruggedness, outgassing, and other performance and compliance requirements.  Instrumentation connector technology is evolving to serve higher speeds and bandwidths, RF technologies (including microwave and mmWave), and the analog-to-digital transformation. Test & Measurement and instrumentation processes have become essential to…
Severe Environment Testing for COTS Connectors
COTS connectors have an attractive price point and availability, but they may not hold up to harsh environment challenges. Rigorous testing helps engineers specify non-MIL-Spec connectors that can provide high reliability. By Brian Niehoff Electronic devices are proliferating in harsh operating environments across every industry. As a result,…
IC Sockets for Datacom Test Applications Product Roundup
This week's Product Roundup highlights IC Sockets from leading suppliers. IC Sockets for Datacom Test Applications Mill-Max IC Sockets, supplied by Allied Electronics & Automation, provide a variety of options for making device-to-board connections. These IC sockets utilize the Mill-Max receptacle as the connection between the IC device…
What are IC Test Sockets?
Meet the Connector: IC Test Sockets [caption id="attachment_36481" align="aligncenter" width="500"] Courtesy of Ironwood Electronics[/caption] IC test sockets are electromechanical interfaces that have evolved to meet the needs of the booming semiconductor industry. In nearly every industry and throughout daily life, we rely on electronic devices and the ICs…
Rise of the Connector as Modern Day Digital Influencer
Connectors are making inroads into every corner of our lives as digital influencers. We exist in a connected world of products, services, communication tools, and transportation networks that are designed to increase our standard of living, make us smarter, and bring us closer to the people and places…
USB4 and Thunderbolt 4 Cables Supercharge Type-C Connectors
As products featuring the USB Type-C port come into widespread use, it's the cable that makes all the difference. The USB Type-C connector is taking over. Although the high-speed standard was released in 2017, this oval-shaped connector is only now reaching widespread adoption. At CES 2022, companies introduced…
What are NEX10 Connectors?
Meet the Connector: NEX10 compact low PIM coaxial connectors NEX10 connectors are a small, robust PIM-stable RF coax connector interface primarily used in datacom installations, including small cell (4G and 5G), in-building wiring architectures, MIMO, and distributed antenna systems (DAS). These connectors were designed the meet the complex…
High-Speed Mezzanine & Stacking Connectors Product Roundup
This week's Product Roundup highlights high-speed mezzanine and stacking connectors from leading suppliers. High-Speed Mezzanine and Stacking Connectors The MA01 Series from JAE floating-board connectors feature a highly reliable two-point contact structure, achieving high-speed transmission that exceeds 8 Gb/s. With an operation temperature range of -40 ℃ to…
Top 12 Technology Trends: The Evolution of Television Delivery
From rabbit ears to streaming sticks and smart TVs, the technologies that bring us broadcast programming expand our access to everything all of the time. This is the 12th and last installment of the Technology Trends series by Bob Hult, a series of articles that review leading technology trends…
AC/DC Device Plugs Will Pave the Way to DC Data Centers
Transitioning to the use of DC power throughout data centers can reduce component count and costs, deliver higher reliability, and improve energy efficiency. [caption id="attachment_35294" align="aligncenter" width="600"] Data centers are starting to employ DC power structures, but there are no binding standards at the present time.[/caption] It's no…
I/O Rectangular Connectors Make the Connection Across Markets
From personal computers to automotive applications to military equipment, the diverse and essential family of I/O rectangular connectors have served electronic products for decades. A new report details the state of the I/O rectangular market. The world I/O rectangular connector market is complex and diverse. Across every market,…
Speed and Flexibility Key for Broadband Networks
The demand for bandwidth in residential areas during the pandemic has accelerated needed improvements to network infrastructures. Powerful cable, connectors, and antennas make it possible. As offices, schools, and entertainment venues closed around the world due to the COVID-19 pandemic, broadband network infrastructure came under pressure as more…
Modular Connectors Help Data Centers Optimize Energy Efficiency
Modular connectors are increasingly popular in data center architectures, where engineers are looking for ways to lower server costs, reduce cooling costs, and optimize power to keep up with the rising data demands of the digital age.  [caption id="attachment_34548" align="aligncenter" width="600"] A massive Google data center in The…
Top 12 Technology Trends: The Amazing Shrinking Chip
After more than 50 years of miniaturization, the transistor and Moore's Law may be nearing their technical and economic limits. However, new innovations in silicon photonics promise to extend the evolutionary timeline into the future.  This is the eleventh in a series of articles that review leading technology…
ICMs Help Build Powerful 5G Networks
Integrated connector modules (ICMs) are making it possible to build or upgrade networks to support the higher speeds and bandwidths of 5G and the higher volumes of data traffic that are coming with full implementation. By Bel Magnetic Solutions As the installation of 5G infrastructure continues to advance,…
The Dynamic Server Market Reflects Ongoing Innovation in Computing
The size of computers has dramatically shrunk, from room-sized machines to tiny devices. But the power needed for web-based communications has made huge server facilities essential to support operations. The computer server industry has undergone continuous technology shifts since its inception. We have come a long way from…
Pluggable I/O: The March to 400 Gb, 800 Gb Ethernet, and Beyond
Enhanced versions of pluggable I/O connectors are providing a clear migration path from current 40 and 100 Gb/s Ethernet and InfiniBand EDR specifications to 800 Gb and beyond. A spectacular escalation of data rates has been a hallmark of computing equipment over the past 50+ years. The ability…
Data Centers: Powering the Backbone of Our Digital World
Innovative connector solutions are needed to address space and heat limitations for high-density data centers as digital growth continues to escalate. More power and higher speeds are needed but keeping heat and energy use down is a pressing priority.  The COVID-19 global pandemic has dramatically altered the way…
Fiber Optic Connectors & Cable Assemblies Product Roundup
This week's Product Roundup highlights fiber optic connectors and cable assemblies from leading suppliers. Fiber Optic Connectors & Cable Assemblies The NEUTRIK opticalCON ADVANCED series accommodates 2-, 4-, 12-, and 24 fibers protected by a ruggedized and durable all-metal housing. opticalCON connectors feature a spring-loaded push-pull locking mechanism…
The Outlook for the Cable Assembly Industry in 2021 and Beyond
The cable assembly industry has rebounded after a challenging pandemic year. Every market depends on these critical connectivity components, but some headwinds remain in the complex global electronics industry.  2020 was a surreal year in many ways. In the cable assembly industry, it started with modest expectations for…
Top 12 Technology Trends: The Evolution of Proprietary to Open Source Connectors
Sometimes a custom connector design will remain a limited-use product. Other times, it may become a popular proprietary connector. In some instances, the evolution continues and the connector experiences widespread use as a commercial or open-source product. This is the eighth installment in the Technology Trends series by…
Quantum Computers are on the Horizon as Quantum Mechanics Advance
Quantum mechanics technology could not have come at a better time, as traditional chip technology is approaching its technical and economic limits. The bizarre science of quantum mechanics challenges our perception of the physical world. In his 370 BCE dialogue "The Phaedrus," Plato wrote, "Things are not always…
Cabling Solutions for High-Noise, High-Speed, and Long-Distance Networking
Twisted-pair copper cabling is the perfect solution to a number of applications, but as high-speed signals are required to travel longer distances with higher signal integrity, fiber emerges as the clear winner, even in terms of cost. When you think about physical networking, what terms pop into your…
Three Things to Consider When You Have a Need for Data Speed
Copper cable beats wireless connectivity for high-speed applications, and fiber optics beats copper for the amount of data that can travel quickly. Consider connector and cable design options and test carefully to select the right components for your high-speed application.  We continue to find new ways to push…
RJ45 Connectors Product Roundup
This week's Product Roundup highlights RJ45 connectors and RJ45 connector solutions from leading suppliers. RJ45 Connectors RJ45 connectors were introduced to market in the 1980s but are still amongst the most popular data communications interfaces in use today, even as Ethernet applications extend well beyond the confines of…
Will Copper Conductors Hit a Wall?
Optimistic technologists have been predicting fiber optics would replace many copper links since the late 1990s, but designers were able to find ways to extend the bandwidth and reach of copper. Now we may be reaching the point where fiber may finally become the most practical solution in…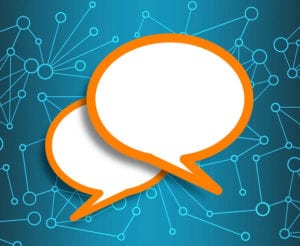 High-Speed Connectors Usher in New Era of Communications Technologies
Inventive humans have always sought better, faster methods of communications. Today's high-speed communications are enabled by high-speed cabling and connectors that are rapidly evolving to give us connectivity on a level we couldn't imagine only a few years ago — and that will inevitably be left in the…
ECIA Charts a Resilient Electronics Industry
We talk to ECIA's chief analyst Dale Ford about how the electronics industry weathered a challenging year with success and how the lessons learned will impact the way it operates in the years ahead. Dale Ford, chief analyst at the Electronic Components Industry Association (ECIA), described 2020 as…
A Data-Hungry World is Driving Demand for Wireless Connections
Broadband subscriptions are experiencing exponential growth as global connectivity expands. More users mean more data — and more equipment to deliver it. The most profound change occurring in the technology world is the huge increase in the amount of data that flows through our data communications systems every…
Design Considerations, Tips, and Techniques for 5G Coaxial Interconnects
The adoption of 5G devices comes with an increase in performance pressures for connector technologies. Miniature coaxial connector products in microstrip and stripline versions are rising to meet stringent performance, space, and cost objectives. By Alan Kinningham, SI Design Team Manager, Travis Amrine, Global Industry Marketing Manager, and…
ICM Solutions for 5G Cellular Networks
The arrival of 5G networks compels designers to consider new connectivity strategies, including supporting technologies such as integrated connector modules (ICMs). Designers should consider four key questions when selecting components for 5G applications.  The fifth generation of broadband standard, 5G, will deliver the high speeds, low latencies, and…
Co-Packaged Optics Are On the Horizon
A progression of system packaging options provide a roadmap to supporting the high speeds inherent in next-generation equipment. As 112G becomes a reality, co-packaged optics offer the best signal integrity. Since the advent of multigigabit signaling, design engineers have struggled to find ways to minimize the negative effects…
USB4 is Coming to a Device Near You
In 2021, we'll see USB4 begin to appear in computing products and peripherals. The latest iteration of the USB standard will be fast and backward compatible. In the connector world, upgrades usually mean two things: higher speed and more power. This time around, the arrival of a new…
Disruptive Innovation in the U.S. and China
Longtime industry observer Bob Hult shares his informed opinions, saying that it's time for all levels of government and industry to recognize that China has become a pragmatic competitor fully capable of disruptive innovation. Doing so may help Western economies better prepare to confront the challenges ahead.  The United States has enjoyed decades of recognition as the world's economic,…
Five Technology Trends Driving New Connector Designs
The connector world is constantly evolving to support dynamic market trends. Emerging high-speed connectivity products are currently responding to a number of technology trends and, once released to market, will serve, inspire, and enable a multitude of next-gen, high-speed applications for many years to come. As businesses and…
Remote Work Opens Network Infrastructures to Security Risks
As the workplace shifts to the home, network security becomes a greater challenge. Hardware authentication, strong encryption, and shielded cabling will become essential in computers and IoT products. The coronavirus pandemic has set the stage for a comprehensive shift in workplace settings and network infrastructures. Significant reorganization of…
PAM4 Signaling Has Become the Preferred Way to Achieve 56+Gb/s Data Transfers
To address performance requirements for next-generation equipment, an ideal solution would be the ability to double the data throughput using legacy hardware. Replacing traditional NRZ signaling with PAM4 is exactly what the industry needs. Design engineers have been dealing with the challenges of ever-increasing data rates for many…
Central Offices in the Telecom Industry are Going Virtual
Virtual computing enables businesses to transfer equipment requirements to cloud service providers while reducing operating costs and improving service speeds. Now, telecom providers are following the giant cloud-based service providers who first proved the advantages of virtual hardware architectures. 5G will accelerate transformations across numerous industries that will…
Top 12 Technology Trends: Rise of the Data Center to Cloud and Edge Computing
The rise of the internet spawned the incredible growth of central data centers. Initially a key tool for companies that could not afford the hardware or expertise required to operate their own facility, data centers ultimately opened the door to consumer internet access. This sixth installment in the Technology…
Combating Corrosion in High-Reliability Connectors
Galvanic corrosion can be significantly attenuated through thoughtful connector design, materials selection, manufacturing, and handling practices designed to maintain high-quality contact surface integrity and minimize connector exposure to adverse conditions.  Metal contact surfaces are subject to corrosion in the form of galvanic attacks, which take place when high…
Direct Power Transmission: Did Edison Get it Right?
The battle between AC and DC power may be fought all over again as rising demand for power and new technologies converge, bringing attention to direct current's technical and economic advantages. After a nasty publicity battle between George Westinghouse and Thomas Edison, alternating current (AC) was selected as…
5G and 6G Come into Focus at IMS Microwave Week
IMS2020, the virtual iteration of the world's most important annual RF and microwave event, presented state-of-the-art products needed to advance 5G, 6G, and other high-speed technologies. With a 10% increase in first-time attendees, 8,000 virtual participants attended IMS2020, the annual IEEE MTT-S International Microwave Symposium (IMS). IMS is…
Top 12 Technology Trends: The Evolution of High-Speed Data Transfer
The connector industry continues to refine backplane and I/O connectors to provide a migration path to the next generation of high-speed architectures. This is the fourth in a series of articles that review leading technology trends that have had a significant impact on the electronic connector industry. high-speed…
A High-Speed Connectivity Solution for Achieving 112Gb/s PAM4 Data Rates
System architects are using over-the-board technologies to extend signal reach and density and achieve high-speed data rates by routing signals through ultra-low-skew twinax cable instead of through expensive, lossy PCBs.  Industry observers have noted that emerging high-speed system requirements of 28Gb/s and 56Gb/s, and now 112Gb/s, are nearing…
New Power Shelf Connector Will Advance Cloud Computing
The Open Rack V3 Power Shelf Input Connector will advance power management strategies as cloud computing continues to grow. As global demand for computing power escalates, connector companies are finding new ways to bring flexibility and efficiency to information technology infrastructure. Managing the flow of signal and power…
New Network Architectures: Cloud and Fog Computing on the Edge
As the global volume of internet data increases, relying on the cloud for computing resources poses challenges. Edge and fog computing architectures offer alternatives.  The concept of sharing information technology (IT) resources via a network of linked devices has experienced incredible growth since the early 2000s. Instead of…
5G Infrastructure Depends on a New Generation of Antennas — and Old Ones
5G specifications are being implemented with the latest connectivity hardware, including advanced antenna systems, as well as ongoing investments in 4G infrastructure. The fifth generation of cellular network technology, 5G, continues its advance. In addition to providing massive service improvement, it will forever change hardware and connectivity trends…
2020 Data Connectivity eBook
In our new 2020 Data Connectivity eBook, more than 25 connector suppliers with proven experience developing and deploying high-speed, high-bandwidth, and high-signal-integrity components share their unique perspectives on the best products and practices for solving today's challenges and supporting tomorrow's scalability. Data is the lifeblood of our digital…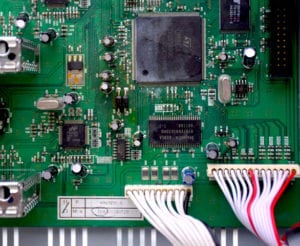 Over-the-Board Technologies Raise High-Speed Signals to New Levels
Copper will reach its limits, but connector companies are pushing that day into the future with an exciting array of connectivity products that fly, jump, and pass over the board to increase performance. Design engineers have been grappling for years with the challenges of propagating ever-increasing signal rates…