Four Key Areas Where Wearable Technologies are Pushing Innovation
Miniature interconnects combined with sensors and antennas give designers 

powerful new means of integrating Internet of Things into flexible new forms.
Tiny wearable technologies are becoming huge. The incredible miniaturization of electronic components, combined with the powerful Internet of Things (IoT) capabilities brought to these systems by miniature sensors and antennas, has resulted in a new wave of wearable technologies. Flexible, stretchable circuits and interconnects bring additional possibility to designers. Products and devices that are worn on the body or woven into clothing collect data and link users to corresponding equipment. Wearable technologies have arrived in nearly every market, and these innovations are only beginning to change our world.  
Antennas that can fit into small wearable systems take a variety of form factors. Typical requirements are thin, small, and flexible. Common choices include embedded radio frequency (RF) chip antennas, flat GPS/GNSS units that can attach to very small printed circuit boards (PCBs) with adhesives, patch multiple-input multiple-output (MIMO) antennas that can adhere to the human body, integrated textile antennas that are made from electrically conducive fabrics and insulating dielectric materials, thin film or strip antennas integrated into RF circuits, and printed antennas that can be applied in ink or substrates onto flexible surfaces, including fabrics. They can range in size from a few millimeters down to the thickness of 1/100th of a human hair.
Sensors used in wearable systems measure a range of internal (biometric) and external data, including sound, temperature, motion, orientation, proximity, impact, and other data about the person wearing the device or the environment that surrounds them. This data is converted into electrical signals and sent to an external monitoring system for analysis and action.  
Challenges sensors and antennas face in wearable systems include sweat or weather-related moisture, heat generated by the wearer's body, and limited battery life or energy access. These connected systems must also be able to resist interference from other devices in close proximity.  
Medical Marvels
Medical technologies have been a primary driver of miniaturization trends. The miniaturization of implantable electronic devices such as cardiac products, cochlear implants, and other permanent aids compelled designers to find ways to make critical connectivity components smaller, lighter, more powerful, and more reliable. Their efforts have provided the building blocks for a new generation of miniature, micro, and nano technologies that can be worn on the outside of the body.
Patient-worn medical devices can deliver medication, such as an insulin pump that attaches subcutaneously to the skin and monitors blood sugar levels with the aid of a wirelessly connected monitoring device, providing insulin in precise doses. They can deliver information, such as wearable vital signs monitors ranging from the common Apple Watch, which can detect irregular heart rhythms via an optical heart sensor, to specialty pulse oximeters that that send data to physicians and alert caregivers to issues. They can enable mobility, such as prosthetic devices embedded with haptics sensors that respond to the user's gestures, or electric wheelchairs that activate when the user taps a wristband with an integrated motion sensor against the wheel. As medical technologies become not just portable but wearable, patients will gain more freedom and more precise care.
E-Textiles
As electronics become thinner, more flexible, and more lightweight than ever, it is becoming possible to weave them into fabrics. These fabrics can become part of military uniforms, industrial vests that interface closely with the Industrial Internet of Things (IIoT), medical monitoring bands or garments, or fantastical fashion accessories. In combination with flexible electronic "yarn" cables, smart sensors and haptics, actuators, and even energy storage units, functional fabrics can communicate with command centers, respond to the gestures of the wearer, and enable soldiers and workers to reduce the equipment they need to carry on the job.
The Defense Fabric Discover Center, a partnership between the Advanced Functional Fabrics of America (AFFOA) Manufacturing USA institute, MIT's Lincoln Laboratory, and the U,S, Army Natick Soldier Research, Development, and Engineering Center (NSRDEC), is creating  sophisticated fabrics that can be made into wearables that function as integrated and networked devices and systems. These fabrics will enable the people that wear them to transmit information about their surroundings and their bodies, interface silently and with minimal equipment, and perform tasks with electronic assistance. Other e-textiles can relieve pain, adapt to temperature changes, or sense the presence of dangerous vapors.
The US NETT Warrior program has developed a range of soldier-worn communication devices to aid with situational awareness and mission command functions in combat situations. Wearable components of this system include vests with integrated radio and antenna features. TE Connectivity and TTI, Inc. have partnered with the U.S. Army to develop lightweight connectivity products for these designs.
Industrial Assistants
Industry 4.0 and automation are transforming industrial environments. But for many tasks, the human presence is still required. Smart personal protection equipment (PPE) can protect and connect workers in high-risk medical and industrial environments, including oil and gas facilities and COVID-19 wards. Products like smart safety shoes can include wirelessly connected panic buttons, alert systems that detect an injured or immobile worker, or geolocate a missing worker. A full connected uniform might include these sensor-rich footwear, a garment with electronic textiles, wireless earbuds with antenna and microphone, a smart watch with biosensors, and a smart helmet that delivers specific information about force and impact in the event of an accident. Together, they can collect data and transmit information that keeps workers safe.
Wearable Consumer Technologies
Consumers have very quickly responded to the magic of wearable technologies. It began with the widespread adoption of recreational devices, such as wireless headphones containing Bluetooth antennas, and sports watches that measure performance via sensors and track location via GPS antennas. Those wearables, set in the ears and wrapped around the wrist, have been joined by shoes that feature sensors and gather information that can be used for training. A wearable smart watch can double as a command center that issues instructions to an army of sensors. In recent years, wireless speakers loaded with sensors and antennas that respond to activities and commands have become fixtures in many connected homes. These speakers can communicate with a host of other smart home devices, including security systems, appliances, and climate controls, bringing the IoT into the home environment.
Learn more about the potential of wearable technologies with these online resources and webinars:
TTI, Inc.'s Reality.2020 online symposium is now available as a series of webinars that address wireless connectivity technologies and product solutions spanning connectors and cable assemblies to sensors, antennas, and switches. Titles in the series include, "Sensors for IoT: Beyond the Hype," "Selecting the Right Wireless Technology for IoT Applications," "Industry Insight: Sensors as an Enabler of IoT," and "MIMO Techniques and Antenna Diversity: The Keys to Improve Wireless Performance."
TTI, Inc. published TE Connectivity's Sensor Solutions Medical Guide, Amphenol's Skin Sensors Guide, and Amphenol Advanced Sensors' HVAC Medical Guide.
HARTING has published its "How to Establish Barrier-Free Sensor-to-Cloud Communication."
Würth Elektronik is actively expanding its popular new webinar series. Upcoming webinars include "Accelerate Your IoT Development Project With our MEMS Three-Axis Acceleration Sensor," and several others are available on-demand.
This recent episode of the DesignSpark podcast, brought to you by Allied Electronics & Automation and RS Components, features the history of smart homes and the technology that makes them .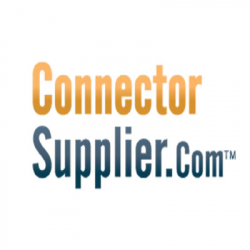 Latest posts by Connector Supplier
(see all)