Special Topics
How to Specify
Choosing the Right Connectors for High-Speed Factory Automation Networks
As automation becomes increasingly prevalent in modern manufacturing, the demand for high-speed factory automation networks is on the rise — and specifying the right connectors for these harsh environments is crucial. [caption id="attachment_42524" align="aligncenter" width="600"] Source: Adobe Stock ID 538643362.[/caption] As automation becomes increasingly prevalent in modern manufacturing,…
Listing of Market Articles
Choosing the Right Connectors for High-Speed Factory Automation Networks
As automation becomes increasingly prevalent in modern manufacturing, the demand for high-speed factory automation networks is on the rise — and specifying the right connectors for these harsh environments is crucial. [caption id="attachment_42524" align="aligncenter" width="600"] Source: Adobe Stock ID 538643362.[/caption] As automation becomes increasingly prevalent in modern manufacturing,…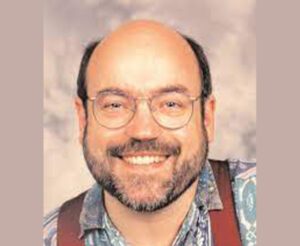 Mark Weiser and the Origins of the Internet of Things
From smart appliances to industrial automation, IoT technologies enable seamless connectivity. A new biography explores the life and mind of the technologist behind the theory of ubiquitous computing — or as we know it today, the Internet of Things. [caption id="attachment_42527" align="aligncenter" width="250"] Mark Weiser[/caption] The Internet of…
What are Microminiature and Ultraminiature RF connectors?
Meet the Connector: Microminiature and Ultraminiature RF Connectors RF (radio frequency) connectors work with radio frequencies in the multi-megahertz range. Technology advanced significantly in the 2000s to meet the demand for inexpensive, high-data-rate wireless transceivers. Wire-to-wire, wire-to-board, and board-to-board micro-miniature RF connectors and ultraminiature RF connectors were developed…
Radiation-resistant interconnects Product Roundup  
This week's Product Roundup highlights radiation-resistant interconnects from leading connector manufacturers and suppliers. Radiation-resistant interconnects The formulation of the patented Flexx-Sil from Cicoil, a Trexon company, enables ultraviolet-resistant cables that withstand exposure to high levels of radiation and ozone with no adverse effects. Cicoil flat cables and flat…
Connectivity Innovation Boosts Battery Performance 
Our on-the-go society demands wireless connectivity and more power than ever. New technology brings the freedom of battery power to more devices while extending battery life. The proliferation of connectivity has led to increased demand for battery-powered devices that are connected without having to be plugged in. Batteries allow…
Battery Connectors: The Unsung Heroes of BESS Applications
Battery energy storage systems have revolutionized the way we store and utilize electrical energy. With the growing need for reliable energy storage solutions, battery technology has become a pivotal player in the global energy landscape. The rise of renewable energy sources, such as solar and wind, has presented…
Improving Device Reliability with Spring-Loaded Contacts
Spring loaded contacts, commonly called pogo pins, are essential in many electronic devices because of their excellent durability, tolerance, and wide range of applications. As the growth of the device market continues, these contacts are finding more use than ever. Spring-loaded contacts or pins, also known as pogo…
What are compression connectors?
Meet the Connector: Compression Connectors Compression connectors are interconnect devices that rely on pressure to make a secure connection. Compression may occur with the use of a tool; through the turn of a compression nut that is part of the housing, or through another mechanism. A wide variety…
Spring/Pogo Pins Product Roundup  
This week's Product Roundup highlights spring/pogo pins from leading connector manufacturers and suppliers. Spring/Pogo Pins EDAC's spring-loaded contacts maintain connection in environments with vibration to provide stable current flow. Magnets increase the reliability of the connection and provide polarization. Precision machining ensures a high quality, low resistance, compliant…
Test to Perfection: Product Reliability Begins with Rigorous Connector Testing
Rigorous testing of every element in an integrated circuit, from connectors to PCBs, is a critical step in the product design process. As more electronics move into complex and high-reliability application environments, the need to measure their attributes and performance, and test their endurance over time and under…
New Socket Solution Optimizes Production Testing of QFN-packaged ICs
Advances in semiconductor functionality, density, and chip-level integration are generating new challenges in testing. A test socket solution overcomes the challenges posed by traditional vertical spring probes and cantilever scrubbing contact designs, providing a new level of performance and reliability. Integrated circuit (IC) designers are increasingly migrating to…
Versatile Hybrid Connectors Pass the Sniff Test
For Test & Measurement applications, hybrid connectors enable effective and precise testing and monitoring. Learn how a vacuum manufacturer uses its industrial gas "sniffer" device with these versatile interconnects. Hybrid connectors move signal, power, and data — plus one or more other fluidic media such as gas, air,…
What are Test & Measurement Connectors?
Meet the Connector: Test & Measurement Connectors As systems become more complex and integrate more functions on a circuit. semiconductor testing has become a particularly significant area for connectors used in Test & Measurement. Test equipment measures the electrical or mechanical properties, performance, and behavior of components or…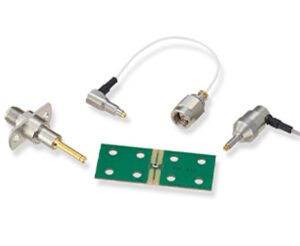 Test Sockets Product Roundup  
Test Sockets RS supplies a wide range of Staubli test connectors to cover all industrial applications. All Staubli couplings adhere to the strict rules of ergonomics, safety, and long-term leak-proof characteristics for more efficient and economical applications. Staubli engineers focus on developing connection solutions, including quick couplings, multi-couplings,…
Building Better Connector Prototypes
Because the electronics market moves so quickly, any opportunity to eliminate delays in the production process is crucial. Significantly speeding up the development of prototypes for testing, qualification, and, ultimately, production is a huge advantage for parts suppliers and their customers. Quick Design for Connector Prototypes Customers' needs…
The Case for Custom RF Connectors
To meet the needs of high-frequency and high-performance applications as well as those with smaller, lighter, and more dense packaging, it is often necessary to modify existing connector designs or design completely new connectors. As RF/microwave technologies find increasing use in high-speed digital data exchange applications, the mix…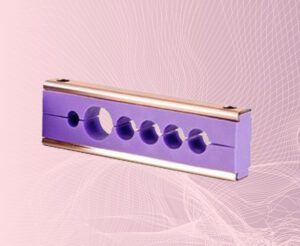 What are Custom Connectors?
Meet the Connector: Custom Connectors Despite the millions of commercial interconnects ready to serve every market and application type, certain situations call for something entirely, or just slightly, new.  When off-the-shelf connectors aren't the right fit for a new application, custom solutions come into play. Because connectors are…
Contacts Product Roundup
This week's Product Roundup highlights contacts from leading suppliers. Contacts Avnet offers precision A Series connector contacts from Amphenol Sine Systems designed for increased reliability and reduced cost. Contacts are readily available in a wide variety of materials and plating combinations and can be supplied with a number…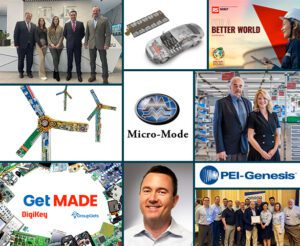 July 2023 Connector Industry News
Upcoming industry events, as well as recent award, partnership, promotion, personnel, facility, distribution, standards, association, and certification news from across the connector industry. July 2023 Connector Industry News July 2023 Connector Industry News > Award News OMRON recognized Heilind Electronics as 2022 Distributor of the Year – Electronic…
Development Kits Help Makers and Designers Test and Explore New Ideas
Development platforms like Arduino and Raspberry Pi enabled an explosion of creativity among electronic designers at every level. Development kits make it easier to design, build, perfect, test, and manufacture electronic products. In little more than a decade since its release, the tiny British single-circuit computer board known as the…
Signal Integrity: The Key to Successful High-Speed Circuit Design
A conversation with Signal Integrity Evangelist Eric Bogatin. As system speeds continue to rise and new product design cycles shrink, the ability to design circuits that have a high probability of meeting system specifications with the first iteration has become a top priority. Signal integrity (SI) analysis has…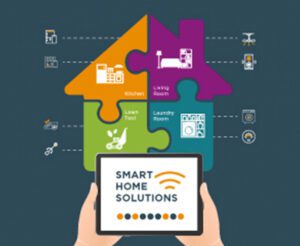 Smart Home Technologies Integrate IoT to Provide Convenience and Cost-Savings
Consumers have quickly adopted convenient and cost-saving Internet of Things (IoT) technologies for home appliances, entertainment devices, and energy and security systems, reshaping the way we live, work, and manage our properties. Smart homes are answering consumer demands for ease, entertainment, comfort, and sustainability. Powered by computing devices and…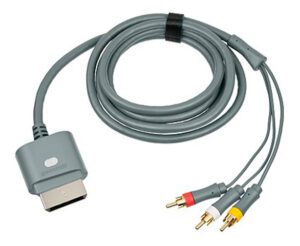 What is a RCA Connector?
Those colorful connectors behind our TVs, DVD players, stereo equipment, and gaming consoles have been around for nearly a century. Meet the Connector: RCA Connectors The RCA connector is a type of electrical connector comprised of a male plug (RCA plug) and a female jack (RCA jack) used…
Personal Peripheral Devices Product Roundup  
This week's Product Roundup highlights personal peripheral device connectors from leading suppliers.   Personal peripheral devices Molex compact USB Type-C connectors from Heilind Electronics offer greater PCB savings while enabling high-frequency mating in consumer, data, and other I/O applications. Support for 5.0 Amps of power in plug and receptacles…
Customization Takes Many Forms to Meet Changing Connectivity Demands
The quest for greater performance and functionality in smaller and lighter connectors has sparked some creative customization solutions. Custom connector solutions are usually a last resort, but with the pace of change in the world of technology, off-the-shelf options can't always keep up. Customization fills a need when…
Custom Connectors Advance SWaP Goals for Hi-Rel Electronics
The size, weight, and power (SWaP) initiative has helped connector manufacturers focus on improving smaller and lighter connectors. Custom designs help make these goals achievable. Modern electronic design dictates that our circuits do more in smaller packages but we still need reliable power and signal transfer. The military…
Brexit Update: UK Connector Industry
Six years after the historic Brexit referendum, trade ties have finally been severed between the United Kingdom and the EU. How is the U.K. connector industry handling the breakup? When the U.K. Parliament passed the Withdrawal Agreement Act in January 2020, 53% of businesses cited Brexit as the…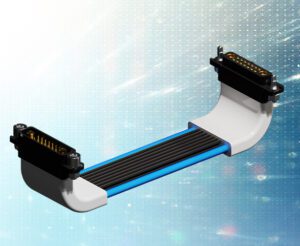 Overmolded Assemblies Product Roundup  
This week's Product Roundup highlights overmolded assemblies from leading suppliers. Overmolded assemblies Nicomatic specializes in cable overmolding to provide optimal protection for electronic assemblies. Two overmolding options are available: flexible overmolding made of silicone-based resin and rigid overmolding achieved through low-pressure injection and hotmelt. Nicomatic's solution follows MIL-STD-83513…
What are Modular Connectors?
Meet the Connector: Modular connectors This article refers to configurable modular rectangular interconnect products that allow a customer to incorporate multiple media in one housing or shell. Modular connectors are "build-your-own" interconnect products featuring structural elements that can be selected and configured to meet a specific application's physical or…