Special Topics
New technology
Development Kits Help Makers and Designers Test and Explore New Ideas
Development platforms like Arduino and Raspberry Pi enabled an explosion of creativity among electronic designers at every level. Development kits make it easier to design, build, perfect, test, and manufacture electronic products. In little more than a decade since its release, the tiny British single-circuit computer board known as the…
Listing of Market Articles
Development Kits Help Makers and Designers Test and Explore New Ideas
Development platforms like Arduino and Raspberry Pi enabled an explosion of creativity among electronic designers at every level. Development kits make it easier to design, build, perfect, test, and manufacture electronic products. In little more than a decade since its release, the tiny British single-circuit computer board known as the…
Signal Integrity: The Key to Successful High-Speed Circuit Design
A conversation with Signal Integrity Evangelist Eric Bogatin. As system speeds continue to rise and new product design cycles shrink, the ability to design circuits that have a high probability of meeting system specifications with the first iteration has become a top priority. Signal integrity (SI) analysis has…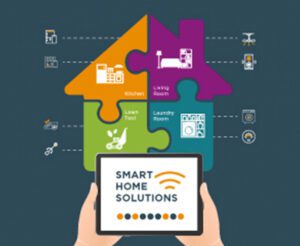 Smart Home Technologies Integrate IoT to Provide Convenience and Cost-Savings
Consumers have quickly adopted convenient and cost-saving Internet of Things (IoT) technologies for home appliances, entertainment devices, and energy and security systems, reshaping the way we live, work, and manage our properties. Smart homes are answering consumer demands for ease, entertainment, comfort, and sustainability. Powered by computing devices and…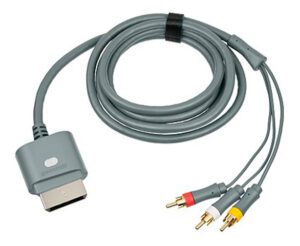 What are RCA connectors?
Those colorful connectors behind our TVs, DVD players, stereo equipment, and gaming consoles have been around for nearly a century. Meet the Connector: RCA Connectors The RCA connector is a type of electrical connector comprised of a male plug (RCA plug) and a female jack (RCA jack) used…
Personal Peripheral Devices Product Roundup  
This week's Product Roundup highlights personal peripheral device connectors from leading suppliers.   Personal peripheral devices Molex compact USB Type-C connectors from Heilind Electronics offer greater PCB savings while enabling high-frequency mating in consumer, data, and other I/O applications. Support for 5.0 Amps of power in plug and receptacles…
Customization Takes Many Forms to Meet Changing Connectivity Demands
The quest for greater performance and functionality in smaller and lighter connectors has sparked some creative customization solutions. Custom connector solutions are usually a last resort, but with the pace of change in the world of technology, off-the-shelf options can't always keep up. Customization fills a need when…
Custom Connectors Advance SWaP Goals for Hi-Rel Electronics
The size, weight, and power (SWaP) initiative has helped connector manufacturers focus on improving smaller and lighter connectors. Custom designs help make these goals achievable. Modern electronic design dictates that our circuits do more in smaller packages but we still need reliable power and signal transfer. The military…
Brexit Update: UK Connector Industry
Six years after the historic Brexit referendum, trade ties have finally been severed between the United Kingdom and the EU. How is the U.K. connector industry handling the breakup? When the U.K. Parliament passed the Withdrawal Agreement Act in January 2020, 53% of businesses cited Brexit as the…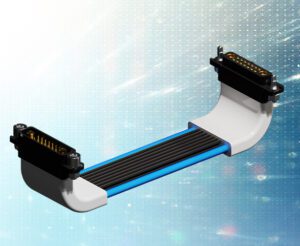 Overmolded Assemblies Product Roundup  
This week's Product Roundup highlights overmolded assemblies from leading suppliers. Overmolded assemblies Nicomatic specializes in cable overmolding to provide optimal protection for electronic assemblies. Two overmolding options are available: flexible overmolding made of silicone-based resin and rigid overmolding achieved through low-pressure injection and hotmelt. Nicomatic's solution follows MIL-STD-83513…
What are Modular Connectors?
Meet the Connector: Modular connectors This article refers to configurable modular rectangular interconnect products that allow a customer to incorporate multiple media in one housing or shell. Modular connectors are "build-your-own" interconnect products featuring structural elements that can be selected and configured to meet a specific application's physical or…