New Market Research Report Projects Bright Future for Connector Industry
New Bishop & Associates report examines how the connector industry has fared in the pandemic era and looks ahead at the next five years.
After what we thought would be one of the most interesting years ever, 2022 is shaping up to be even more astonishing than 2021. Bookings remain extremely high, while component shortages, particularly in the semiconductor area, continue to hold up shipments of not only automobiles, but also gaming devices, computers, appliances, and many other electronic products. Even with the shortages, which now also include a variety of raw materials and, in some places, labor, connector manufacturers are still experiencing good shipments.
However, for the first time in 19 months, billings were negative in April 2022, although year-to-date billings were up 8.3%. Sequentially billing and booking also declined in April. Some feel this is the precursor to a shrinking backlog, but with backlog at 16.1 weeks year-to-date through April, it will take several months of declining bookings to shrink the backlog to more normalized ratios.
Connector Industry Forecast
As indicated by the chart on the following page, growth and decline were not equal across all regions in 2021, nor will they be in 2022. The ROW region, which includes Central and South America, South Africa, and Russia, saw the greatest growth at 31.2%. The ROW region was followed by Europe with growth of 26.8% and the Asia-Pacific region with growth of 25.9%. China, the largest region for electronic connector sales, increased 23.8%. Japan, which has struggled for the past several years to bring sales back to their high of $6.4 billion in 2012, showed the least growth, with sales only increasing 19.1. North America saw connector sales increase a healthy 22.2%. In 2021, all market sectors exhibited double-digit growth, with the largest increase, 29.3%, in the industrial sector, followed by telecom/datacom and medical, where connector sales are anticipated to increase 26.4% and 25.9%, respectively.
So, what do the next five years hold for our industry? The pandemic continues to influence sales and innovation in areas such as medicine and broadband implementation, as well as labor and supply chains around the world. These supply chain issues continue to exert significant delays in components, especially semiconductor chips. That, in turn, is creating bottlenecks in industries such as computers and peripherals and especially automotive. Geopolitical issues, including the war in Ukraine, inflation in major economies around the world, global currency fluctuations, and cybersecurity threats, will also impact component sales in the years ahead. Bishop & Associates projects that although decreasing in growth when compared to 2021, 2022 will see a year-over-year sales increase in the single-digit range.
Bishop & Associates' newest research report, the Connector Industry Forecast 2022-2027, reviews total world connector sales in 2021 and provides a comprehensive analysis by region and market sector of projected connector sales for 2022 through 2027. With connector sales broken down by region, market sector, and sub-sector, this report provides a detailed analysis in U.S. dollars of the world connector industry. A close examination of the market trends, equipment types, and interconnects involved will provide a better idea of what to expect as the 2020s continue.
To learn more about the outlook for the connector industry, order the Connector Industry Forecast 2022-2027 from Bishop & Associates.
No part of this article may be used without the permission of Bishop & Associates Inc. If you would like to receive additional news about the connector industry, register here. You may also contact us at [email protected] or by calling 630.443.2702.
Like this article? Check out our other Market Update and Industry Facts & Figures articles, our 2022 Article Archives, and our Markets Page, which features the latest articles in each of nine markets.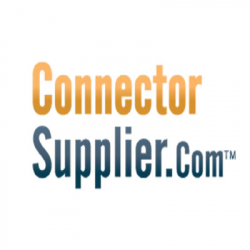 Latest posts by Connector Supplier
(see all)