Beyond Standards: IPC Helps the Electronics Industry Navigate Challenges
IPC is known as the premier standards organization in the electronics manufacturing industry. But as the industry faces tariffs, COVID, and other complex challenges, it's also become a problem-solving enterprise.
When John Mitchell became the president and CEO of IPC in 2012, the organization's focus was on standards development for the electronics assembly industries, with a focus with training and certification programming to support that effort as it related to PCBs, connectors, and cable assemblies. Today, IPC takes a broader approach to education that considers the needs of the industry at every level. The organization has become a significant force in development initiatives for career professionals, educational efforts to promote greater understanding between industry and government, as well as programming to bring critical young talent into the industry.
That comes, in part, from Mitchell's own background in higher education management — an interest he pursued in addition to work as an electrical engineer at General Electric Aerospace, Bose, and Alpine Electronics, where he did pioneering work (and holds a patent) in the development of GPS systems. Today, IPC's emphasis on education underpins its efforts to help the electronic industry navigate significant challenges while continuing to develop new technologies.
In a recent message to the industry, you said that "companies that embrace diversity, change, and disruption will be the ones that thrive." How do you see this mindset making an impact on the electronics industry?
The electronics industry by its very nature is one that embraces or causes disruption and change. For example, the automotive electronics world is facing pollution, environmental issues, and fuel cost issues. In response, Tesla said, "Let's innovate. Let's try to find a different way." When companies bring diversity — and I don't just mean diversity of culture, nationality, or gender, I also mean diversity of experience and ways of thinking — they innovate. In James Surowiecki's book "The Wisdom of Crowds," he shows that a group of experts will come up with a less good solution than a group of experts plus a very diverse population. Companies that consider lots of different inputs are going to come up with better solutions.
Have the events of 2020 inspired any new standards — for example, for medical technologies?
There's been an enhanced emphasis on standards that had already been underway. We suddenly see a lot more interest from the medical industry in participating in standards, and we see focus in the Industry 4.0 space and in our CFX standard as people look to do more factory automation. During the shelter-in-place period, many people — rather than sitting around and watching their plants grow — used that time to engage in IPC standards activities. We got a lot more participation, frankly, which was wonderful.
Can you share any previews of upcoming standards that are in development?
Our primary wire harness and connector and cable standard was just released: IPC/WHMA-A-620D. This summer saw additional new releases and revisions: IPC-7711/21C Am1, Rework, Modification and Repair of Electronic Assemblies – Amendment 1; IPC-A-600K, Acceptability of Printed Boards; IPC-1752B, Materials Declaration Management; IPC-1754 Am2, Materials and Substances Declaration for Aerospace, Defense, and Other Industries; and  IPC-9797, Press-fit Standard for Automotive Requirements and other High-Reliability Applications.
IPC is focusing heavily on education. How is IPC working to develop the future electronics workforce?
We've been developing standards for the last 60 years and professional education for the last 25. In the last five years, we've been investing heavily in this area. We've modernized our education platform to allow people to improve their knowledge in online classes. We have the IPC Education Foundation, whose role is to help people not in the industry — primarily students — to get credentials and get excited about the industry. In survey of our members, we learned that 66% of companies have trouble finding operators to fill open positions and 64% have trouble finding engineers. When we hear of a problem in the industry, we try to find an answer. High schools and colleges are using our education programs, and we've heard from our members that IPC training is a channel to bring more prepared students into their organizations. On the advocacy front, we work with governments to further that effort as well.
How is IPC working with governments to help develop regulations that recognize the practical realities of the electronics industry?
IPC's role in working with governments across the globe is a two-way opportunity. In terms of environmental health and safety, we all live on the same planet, so we want to work with government — and in many cases, NGOs — to figure out the right solution. But we want to make sure that it's a science-based answer and that we aren't actually making the problem worse with the solution. When you think about the electronic supply chain, you have the big OEMs, the brands that we all recognize. But underneath them is about 80% of the rest of the electronics industry. As you go down the value chain, from the primes to the assemblers to the board manufacturers to materials, the margins get tighter and tighter. If you have a very tight margin and then a new regulation comes out, it literally can put you out of business. And so IPC has a role in working with government to bring science to [the regulatory process]. When regulations do come out, we try to help the industry understand how to comply.
The pandemic has revealed a number of issues in our supply chains. How are companies restructuring their sourcing and manufacturing in order to be more effective? How is IPC guiding them through this process?
The pandemic brought a laser focus on supply chain issues, but one positive, unintended consequence of some of the tariff challenges that were going on before the pandemic is that the electronics industry was already examining this area. Companies were already much more aware of their supply chains. A lot of learning has happened in the 18 months. Had that education not happened beforehand, the crises that we experienced in the last six months would have been even more catastrophic, frankly.
Most of the reasons you would choose a global supply supplier is either for cost or for quality. Now people have been adjusting to focus more on resiliency. So instead of having 100% of product coming from one supplier, they might do a 60-30-10 mix from different regions. That 10% might be local now, even though it might be more expensive. We've been working with industry to help them look at alternative solutions that give them more resiliency.
For several years, some people have been talking about the concept of bringing manufacturing back to the US, UK, and EU. Is IPC seeing that activity?
Bringing manufacturing back can mean lots of different things. Maybe you don't have to bring it back strictly to the US; you could bring it back to North America. A lot of facilities in Mexico are up and running. Building a facility from scratch and then finding people that are willing to take the salary that's offered in the electronics industry, and then scale them up, can be a multiple-year process. But that 60-30-10 supply chain might include 30% from a regional piece like Mexico and then 10% from a local supplier. Over time, you could see those percentages shift, but a lot of that centers on demand and price sensitivity.
There have been significant shifts in international trade relationships. How can companies maintain strong relationships amid global tensions?
Welcome to the trade wars. It's a challenge, frankly, especially with the US and China's tariffs. There are real issues that need to be managed in terms of countries abiding by their trade obligations and protecting IP. I don't see tariffs as the right tool, frankly. It's just like making orange juice with a sledgehammer. There's a better tool for making orange juice, and there are better tools that are going to be less disruptive to the electronics industry.
We are trying to help organizations make the best decisions they can. People need to have trusted sources, and we need to be able to work together, especially with 5G, quantum computing, AI, and other great technologies that are coming to the forefront. You need to secure the information that you're providing, and that doesn't mean just digitally secure. You also need to have person-to-person relationships so we can communicate and leverage these great technologies but still maintain our IP integrity. Those are some of the things that we're helping with. IPC also helps with validation services, so people can build things to IPC specifications and quality. Companies need to thoroughly vet their supply chain and then put in place the right qualifications and validations when they find a partner, without having to shift based on geopolitical challenges.
The industry has faced tough challenges, yet you're incredibly optimistic about the future. Tell me about something you've observed in the last few months that has strengthened your optimism.
Early in the pandemic, IPC started holding a weekly executive forum call with global leaders in the electronics industry. We did a brief presentation so people could have good, solid information about how this situation would affect their industry, then we opened the meeting up and let people connect with each other. Some companies had already lived through two months of COVID in China, and when it hit factories in the US, they were able to share processes and talk about security measures: "Here's how we social distance, here's how we did the temperature sensors, here's where I get my PPE, and if you need some, I can get you some too." It was wonderful to see industry leaders helping each other, and they came every week, to help everybody succeed.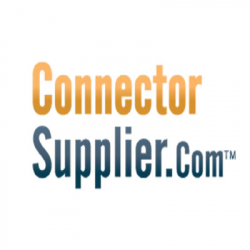 Latest posts by Connector Supplier
(see all)