What are Terminal Blocks?
Meet the Connector: Terminal Blocks
Terminal blocks are connectors used to secure two or more wires to each other (wire-to-wire) or to a PCB (wire-to-board). They consist of an insulated body within a modular housing. Often used in industrial applications, they are appropriate wherever electrical systems need to stay safely connected, organized, and secure. Terminal blocks provide semi-permanent wire connections that can be easily removed and replaced for inspection or repair.
The first modular terminal blocks were developed by Phoenix Contact in the 1920s, when the idea came about to split uneconomical ceramic terminal block bases. In the 1970s, electronics were housed in control cabinets, and electronic modules followed the development of the first PCB connection. Terminal blocks have become a key element in industrial control panels because they are less expensive than other connector types, they are simple to use, and they ensure fast connection and disconnection.
Terminal blocks are available in many varieties. The most common types are single-level pass through terminal blocks, ground terminal blocks, fused terminal blocks, and multi-level terminal blocks.
The single-level pass through terminal block is useful for components that need to be easily disconnected. It is commonly used for signal connections or to distribute power within a control panel. It simply connects two conductors with a common junction point to allow electricity to pass through. It has no way to disconnect power and does not provide any protection on either side of the terminal block.
The ground terminal block has the added ability to ground connections within an industrial control panel. It can also ground the terminal block itself to the mounting or DIN rail. These terminal blocks have a metal connection from the wire termination to the bottom of the block where it clamps into the panel. This eliminates the need to run a wire to the main ground connection.
The fuse terminal block provides protection to the items being wired so they do not encounter too much current or voltage. Power can be disconnected simply by lifting a lever to disconnect the fuse, or, if too much current passes through, the fuse will blow, cutting the power.
The bottom level of the multilevel terminal block is the pass through that allows for the electrical connection, with the advantage of being able to make two or more electrical connections in the same block. The top level incorporates a fuse, so power can be disconnected by pulling the fuse out, or, when there is too much current, the fuse is blown, protecting any connected components. Multilevel terminal blocks can also be grounded.
Design Notes:
Safety Ratings UL and IEC safety standards typically apply for certification and design. UL and IEC have different standards and requirements that a terminal block must meet, so it is important to know the overall system safety requirements the ensure the terminal block ratings comply with them. Materials for terminal blocks have a flammability rating meeting UL94V-0.
Current and Voltage Rating Choose a terminal block rated for a minimum of 150% of the maximum current expected in the system, and with a voltage rating less than the maximum system voltage of the application. Also consider any voltage surges in the system.
Handling advantages Terminal blocks keep operators safe by providing safe connections with no exposed wires or terminations. They are extremely durable and create a well-organized and orderly environment within an industrial control panel.
Design Modifications Different housing colors or markings can be incorporated for easy identification of various terminal block connections, particularly in complex systems with multiple wiring and circuits in a centralized location.
Wire-entry and Wire Securing Methods The three commonly available wire-entry orientations are horizontal (90°), vertical (180°), and 45°. The three main wire-securing methods are screw terminal, push button, and push-in. 
Suppliers
Terminal blocks are available from a number of manufacturers and suppliers, including: Amphenol Pcd, Lumberg, METZ Connect, Molex, Phoenix Contact, TE Connectivity, WAGO, Waytek, Weidmüller, Würth Electronik
Related Products
Busbars
DIN Rail
Junction blocks
Subscribe to our weekly e-newsletters, follow us on LinkedIn, Twitter, and Facebook, and check out our eBook archives for more applicable, expert-informed connectivity content.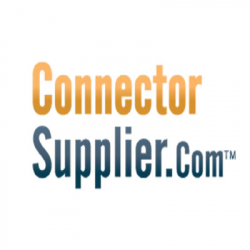 Latest posts by Connector Supplier
(see all)