New Connectors Make Photovoltaics Easier to Install
Exponential growth in solar power installations around the world is made easier with fast, easy to install PV connectors that integrate new technologies to match advancements in photovoltaics.
Photovoltaic Installations Increase 
The world's solar power capacity is steadily rising, with 268 gigawatts of new photovoltaic installations added in 2022 and another 315 GW expected in 2023. One gigawatt can power 750 homes. A convergence of factors are spurring this growth, including exponential improvements in photovoltaic technologies, a rebound in component availability as the pandemic recedes, an urgent need to reduce greenhouse emissions, and a desire by nations to become less dependent on hostile energy providers. To rapidly install new solar arrays, safe, powerful, secure, and user-friendly interconnects are needed and a new generation of photovoltaic (PV) connectors is making it easier.
PV connectors link solar panels together to create arrays or "strings" of multiple panels that can cover a larger area. They also connect those arrays or single panels to an inverter that converts the collected solar energy from direct current (DC) to alternating current (AC) power, which is then fed to the energy grid or to the immediate needs of a building or application.
These connectors must have insulation, a high current carrying capability, and low contact resistance to reduce loss of power as it moves from the cells that collect the energy from the sun to the inverter. They also need rugged materials, sealing, and design characteristics to operate amid the temperature extremes, moisture, UV exposure, and severe weather conditions that outdoor photovoltaic installations must endure.
Advancements in photovoltaic cell and panel technologies have brought about ever higher levels of efficiency, and interconnects are keeping up with the performance requirements of this dynamic market. "As the solar industry matured, so did the expectations of our products," said Mark Farrelly, Business Development Director, Environmental Solutions, Amphenol Industrial Products Group. "Increased dielectric breakdown voltage is one example. 1500V is the new standard for most parts of the world. Also, new resin materials have been developed along with enhancements to the manufacturing process for improved efficiencies, which afford us opportunities to make changes to our products. "
Early PV installations used manufacturer-specific components and phone-jack-style Radox connectors, a now-obsolete Huber+Suhner product that did not meet U.S. installation requirements. (The company now offers the Radox RF, which is not used in PV applications). The watertight MC3 connector, developed by Multi-Contact (now Staübli Electrical Connectors) was also used, but this connector did not include a positive locking mechanism, which could lead to a situation in which a potential disconnection could create dangerous arcing.
The U.S. National Electrical Code (NEC) Article 690 and the 2021 International Solar Energy Provisions (ISEP), prioritize safety and ease of installation for PV installations. New PV connectors prioritize safety, user-friendliness, and performance.
H4 and MC4 Dominate PV Connector Category for Panel Installation
Today, two connector types, the H4 and the MC4, a single-contact, easy-to-use connector that followed the MC3, are almost universally used to connect panels. (These products are essentially interoperable but cross mating is not a UL approved connection.) The H4, an Amphenol Industrial Operations' product also known as the Helios Solar, is in widespread use but the company continues to refine it and recently released a new version. "The experiences we've had with our solar customers over the last 13 years have given us the insight to create a new version of our PV connector, the H4 PLUS, that we believe exceeds their expectations and incorporates features that makes it easier to use."
Farrelly, who said the company evaluates the customer feedback it receives from installers to make product refinements, added, "One differentiator of our H4PLUS product family is the optional pin-and-socket solid contacts. The geometry means the contact is symmetric in our crimp tools, making the crimping process faster and less prone to errors than the typical stamped and formed contact, which is orientation dependent. Sealing the back cap to the wire is key too. Our UL -approved blue wrench tools are specially designed to slip when the appropriate torque is reached, ensuring there's no over or under torquing. And the cap has a unique ratcheting design that prevents the cap from loosening over time, which would compromise the sealing."
Two variations of the MC4 connector exist: One type accepts two male MC4 connectors on the input side and has a male MC4 connector for its output. The other type accepts two female MC4 connectors and has a female MC4 connector for its output. A connection is made by simply pushing the panels together, making it easy for installers to set up new arrays quickly. New versions of the MC4 are also coming into the market.
Other PV interconnects include connections to feed energy to grids, string combiners, inverter connections, and connectors that integrate related systems that control energy storage modules and monitor weather conditions, security systems, performance tracking, and other data. Smart building systems and energy providers can use this data to optimize the use of solar. Safety, performance, and ease of installation are priorities for all connectors used in solar installations, whether they be building-mounted systems or standalone ground-mounted arrays. "Power generation with solar systems is now competitive without subsidization in many countries. For a significant proportion of total power generation, safe operation and controlled solar power feed-in to the power supply network are key," said Global Industry Management – Team Solar Power – Phoenix Contact.
TE Connectivity's SOLARLOK 2.0 connector, a tool-less field installable product using insulation displacement contact (IDC) technology offers installers an easy, fast, and reliable connection between the PV cable and the PV panel. "Our new SOLARLOK SLK 2.0 DC plug and splice connectors will be a game-changer for the industry. The integrated IDC technology removes the need for cable stripping, so the installer can simply plug in the cable and snap on the button to terminate, for increased speed, efficiency, and lifetime connection," said TE Product Manager Frank Rosenkranz. TE touts an installation time of 30 seconds, 80% faster to install compared to market-standard PV connectors with multiple components and crimp contacts. Solar farms and large PV installations especially benefit from quick-connect technologies.
At the inverter level, where power, amperage, and signal/sensor feedback performance matters, Positronic's SP Max modular power-hybrid connector supports photovoltaic installations. Made for reliable industrial applications, the SP Max can be field installed – presenting the input wire bundle to the inverter PCB with guaranteed connection.
"It allows a single connector to create a reliable circuit pathway providing power and signal I/O for system monitoring from a field installable connector with direct attachment to the inverter, power supply, and sensor sources," says Positronic.
In the years to come, PV installations will become an exponentially more significant part of the global energy mix, providing much needed capacity in power-hungry nations, and bringing electricity to regions in the developing world that are now catching up. In the U.S., more than 29 GW of large-scale solar installations are coming this year, mainly in Texas and California, more than doubling the previous record of 13 GW installed in a year. China is expected to add 97 GW, Europe 60 GW, India will add 20 GW, and Saudi Arabia expects to reach 27.3 GW, in addition to its plans to open the largest solar energy plant in the Middle East by 2025. Fast, easy to install PV connectors are a key part of making these systems possible. "We're already aware of customers testing our PV connectors beyond the current standards for both reliability and looking beyond 1500V," said Farrelly. "And we welcome the challenge."
To learn more about the companies mentioned in this article, visit the Preferred Supplier pages for Amphenol Industrial Operations, Phoenix Contact, Positronic, RS Components, TE Connectivity,
Like this article? Check out our other Power and Waterproof articles,
our

 Industrial Market Page, and our 2023 and 2022 Article Archives

. 

Subscribe to our weekly e-newsletters, follow us on LinkedIn, Twitter, and Facebook, and check out our eBook archives for more applicable, expert-informed connectivity content.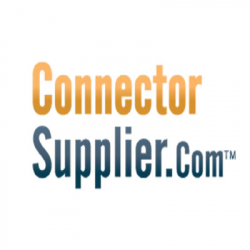 Latest posts by Connector Supplier
(see all)