What are Configurable Connector Systems?
Meet the Connector: Configurable Connector Systems
Configurable connector systems, also called build-your-own, semi-custom, or modular connectors (not to be confused with modular RJ45s), are available from many suppliers as an alternative to costly fully custom connector products. In cases in which an existing connector is close, but not quite right for a particular application, these products give designers a selection of parts and options from which they can build the right combination of features, materials, sizes, and configurations.
In addition to flexibility, modular connector systems save space, weight, delivery time, and reduce costs, especially in upgrade and repair scenarios. Modular connectors that combine different kinds of connectors (power, signal, or RF) in one housing typically offer a space-savings advantage with their smaller footprint. These connectors also make it easier to quickly upgrade a particular section of a connector with minimal disruption to a system.
Advanced Interconnections's Build-A-Part tool allows designers to build a semi-custom connector. A range of connector body types is available in this tool, including BGA test sockets and adapters, SMT connectors and adapters, through-hole connectors, DIP and SIP sockets and adapters, and others.
Bulgin's Custom Cable Assembly Builder tool gives OEMs a mix-and-match selection of cables and termination options from which to design a product that meets the product requirements.
Samtec's mPOWER® connector system is a micro, high-power solution for power-only or power/signal applications. A wide variety of stack heights are available, enabling mPOWER connectors to be added to new or existing architectures alongside one of Samtec's high-speed connector systems for a unique, highly flexible two-piece power and signal/ground solution.
The CombiTac configurator tool from Stäubli Electrical Connectors is a connector configurator that enables designers to quickly and easily build a CombiTac connector that meets the specific product requirements.
Positronic has two modular connector series: Scorpion Series is available in a 14.6mm standard profile (SP) and 8.2mm slim profile (LSP). Scorpion connectors offer excellent linear current density and heat dissipation as well. Great Golden Series: The Great Golden (GG) series is composed of extreme power connectors capable of up to 200 amps per contact. These modular connectors are designed with a fixed envelope and flexible blind mating ability.
Markets, Sectors, and Applications
Industrial, Test & Measurement, Medical, Military and Aerospace
Suppliers
Advanced Interconnections, Bulgin, HARTING, Phoenix Contact, Positronic, Samtec Inc., Weidmuller, and others
Related products:
Subscribe to our weekly e-newsletters, follow us on LinkedIn, Twitter, and Facebook, and check out our eBook archives for more applicable, expert-informed connectivity content.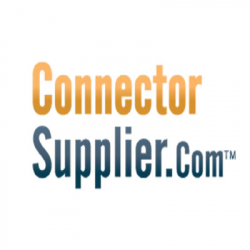 Latest posts by Connector Supplier
(see all)