Continued Growth Expected in the World Connector Market
As the electronics industry continues to adjust to changes brought by the global pandemic, it's clear that technological innovation will play a key role in the future of every market. A new report examines the impacts of 2020 and anticipates growth ahead.
In the past 40 years, the world connector market has experienced only nine sales declines. The most severe of those followed dramatic "black swan events" — the 9/11 attacks in 2001 and the global financial crisis and housing collapse of 2008-2009. Both of those events had a dramatic and negative impact on the electronics world; in 2009, connector sales were down -21.8%, setting a record for the worst year in industry history. However, both of those events were followed by dramatic recoveries. In 2010, industry sales grew +28.2 percent, resulting in the greatest year-over-year change in history.
In 2020, another such black swan event occurred in the form of the COVID-19 pandemic, but ultimately the connector industry weathered this downturn very quickly and with only moderate impact compared with previous crises. In fact, 2020 sales actually improved over 2019 sales, which represent the ninth downturn. In 2019, sales declined -3.8%. In 2020, connector industry sales declined -2.2% from 2019 to 2020, a decrease of $2.442 billion in U.S. dollars.
Connector sales varied by region and market, with some end-use equipment sectors seeing greater negative impacts than others. The pandemic has had a unique impact on the electronics industry in that it has accelerated the wider adoption of some emerging categories, such as IoT technologies in public spaces, and IIoT and Industry 4.0 processes in manufacturing. The pandemic also spurred new demand for electronics products in some markets, including medical and consumer electronics. Overall, the electronics industry turned out to be resilient and resourceful, ultimately demonstrating that equipment and resources could be redirected for the betterment of society.
Future Growth for Connectors
So what lies ahead for the connector industry? For over two decades, Bishop & Associates has tracked the connector industry and the larger electronics trends that it serves, and its analysts see a continued upturn in connector sales occurring over the next five years, impacting all regions and all sectors.
The regions that produce connectors have changed significantly over the years, with China gaining ground as the U.S., Europe, Japan, and the Rest of World (ROW) lost manufacturing facilities. The events of 2020 have many companies rethinking their offshoring strategies and we may see a renewed focus on supply chains in the years ahead. But in the meantime, China's lead only increased in 2020.
After the initial investments made during the pandemic, there may be some more long-term shifts in end-use sectors as new technologies come into full use. It is anticipated that the sectors that will create the most demand for connectors in the next five years will be computers & peripherals, industrial, automotive, telecom & datacom, consumer, and transportation.
Bishop & Associates' new World Connector Market Handbook reviews the performance of the connector industry over the past 40 years, takes a close look at what happened in 2020, and details the past and anticipated future performance in each major market (North America, China, Europe, Japan, Asia Pacific, and ROW). The report also details connector use by markets and end-use equipment sectors and examines connector products by category to rank top products and top markets for use of those products.
World Connector Sales by Market Sector 2019 to 2020 with Percent Change
World Connector Sales by Product Type 2019 and 2020 with Percent Change
This report considers the factors outside of the pandemic that will impact future connector growth, including the trends, market sectors, and sub-sectors that will influence electronics development. Innovations in the automotive sector, IoT and automation, and 5G-related technologies are poised to impact connector growth in the years ahead. This report offers a comprehensive analysis of the past, present, and future of the connector industry.
No part of this article may be used without the permission of Bishop & Associates Inc. If you would like to receive additional news about the connector industry, register here. You may also contact us at [email protected] or by calling 630.443.2702.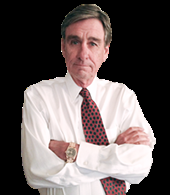 Latest posts by Ron Bishop
(see all)