A New Generation of Ethernet Cables and Connectors
Cat6 and Cat6A cables are serving today's most demanding high-speed applications. But Cat8 is on the horizon.
The early iconic yellow Ethernet cable has a much diminished presence in consumer and business settings, as wireless technologies have become dominant. More than ever, however, the infrastructure underpinning high-speed wireless network activity depends on Ethernet technologies. Data centers, industrial settings, gaming computers, and military installations utilize modern Ethernet to achieve fast and reliable connectivity, and a new generation of cabling technologies are coming into play as data speeds increase.
Ethernet cables are defined by the telecommunications standard ANSI-TIA-568, which applies to cables, connectors, and cabling systems used in commercial buildings and campus infrastructure. These low-voltage cables consist of multiple jacketed sets of unshielded, twisted-pair (UTP) copper wires, the twisted construction of which reduces crosstalk (noise) generated by adjacent wires. Single-pair Ethernet (SPE) cables, used in automotive and industrial applications, uses one twisted pair.
One of the goals of the ANSI-TIA standard is to provide building management with a functional communications network that will last 10 years between necessary upgrades. However, the rapid increase of data speeds has put pressure on that timeframe, and each successive cable category sharply escalates the transmission speed and maximum bandwidth of its predecessor. Cat3 was widely installed in the 1990s for 10 BASE-T networking. It's still in many buildings but can only transmit data at speeds up to 10Mb/s, which renders it functionally obsolete for any application beyond voice communications. The most active categories of cable in the standard include Cat5 (100Mb/s and 100MHz), Cat5e (1000Mb/s and 100MHz), Cat6 (1,000Mb/s and 250MHz), and Cat6A (10,000Mb/s and 500MHz), all of which can be shielded or unshielded and transmit data over 100m. (The "e" stands for enhanced; the "A" stands for augmented.) But the Cat5 category is beginning to decline as Cat6 becomes dominant across many industries.
To support this changeover, connector and cable suppliers are offering an expanded range of Cat6A cable products. Neutrik's etherCON Cat 6A is a rugged, metallized, securely latching RJ45-based connector system. The product line consists of RJ45 feedthrough and IDC-terminated chassis connectors, a variety of cable connectors, and an inline coupler and is equally suitable for use with shielded and unshielded cables. "These products are for critical applications like factory and test automation, medical equipment, and AV events," said Fred Morgenstern, product director at Neutrik. "Its RJ45 (8P8C) foundation makes integration into any category cable-based environment a breeze."
In July 2020, Würth Elektronik extended its WR-MJ line of modular jack connectors with new RJ45 jacks in the 8P8C layout for use in Cat6 data lines. The 8P8C WR-MJ jacks are available in horizontal, vertical, and 47.5° angled configurations with optional shielding and EMI contact fingers, selectively gold-plated copper alloy contacts, and UL94 V-0 isolation materials. Like many new-to-market products for Cat6A cables, they are also backward compatible with the corresponding Cat5 products.
Cat7 cable is available from many suppliers, but this category is unique in the Ethernet cabling sequence in that it is not approved by TIA/EIA. Some confusion stems from the fact that its name seems to indicate that it delivers a performance level above and beyond Cat6 cable, when in fact Cat6A cable offers nearly the same performance and, for reasons including TIA/EIA approval, is a more suitable upgrade for most applications. As such, Cat7 and Cat7A solutions stand alone as unique cables for specialized uses. Cat7 cable supports data transmission speeds up to 10Gb/s over up to 100m of copper cabling and frequencies as high as 600MHz, while Cat7A cable supports up to 40Gb/s and frequencies up to 1,000MHz. Both are fully shielded, meaning that they have an overall braided shield in addition to foil shielding on individual twisted wire pairs and neither are terminated with standard RJ45 Ethernet connectors. Instead, they use either 8P8C connectors (the most common option) or TERA connectors, which were developed by Siemon for broadcast and cable sharing communications applications that integrate voice, data, and video and standardized in IEC 61076-3-104 in 2003.
Shielded Cat7 cable shines in applications where eliminating crosstalk and system noise are of utmost importance and is widely used in broadcast applications, although it is also specified for data centers and server rooms. However, Cat6A and emerging Cat8 cables tend to be more suitable choice for most applications, including data centers and server rooms, and SPE cables with new and evolving connector interfaces, like the T1, offer more suitable solutions for industrial automation applications.
"SPE will not displace known Ethernet over four or eight wires. Rather, it is a sensible continuation and authorization of Ethernet for applications in the automation field level, for space and weight savings in the railway industry, or for long distances in the process industry," said Jonas Diekmann, technical editor at HARTING. "A common misunderstanding is the idea of cable sharing. So the use of eight-core infrastructure for four times SPE in one cable. This might be under special conditions technically possible, but makes little sense. Why? The bandwidth for SPE is significantly higher and requires better shielded cables, which should at least correspond to Cat7, which is rarely the case. In addition, only a maximum length of 40 meters would be standardized here for Gigabit Ethernet via SPE. Standard Ethernet delivers 10Gb/s performance over 100 meters. It makes more sense to replace and technically upgrade the field level by switching BUS applications to SPE."
That leads to the next level: Cat8. Designed to support IEEE 802.3bq 25G/40GBASE-T applications up to 30m, Cat8 cables are fully shielded like Cat7 solutions, but are standardized in ANSI/TIA-568-C.2-1 and deliver the highest possible Ethernet performance for upgrading copper architectures without switching to fiber. Although the standard was published in November 2016, we are just beginning to see a growing array of connectors and jacks for this cable category.
Last fall, Stewart Connector introduced several new Cat8 products, including Cat 8.1 RJ45 Patch Cords (above left), Cat8.2 ARJ45 cable jacks (above middle), and Cat8.2 ARJ45 patch cords  (above right) that support 25GBASE-T and 40GBASE-T Ethernet over balanced, twisted-pair copper cable. The Cat8.1 patch cords have industry-standard RJ45 connectors on each end, meet Cat8.1 performance standards as defined by ISO/IEC 11801-1:2017 and ANSI/TIA-568.2-D, and provide cost-effective solutions for boosting data transmission speeds in high-noise environments including military applications, medical applications, and data center switch-to-server interconnections. The field-terminatable cable jacks are designed to meet IEC 61076-3-110 defined Category 8.2 performance standards, support solid and stranded conductors, and are backwards compatible with the company's Cat7A ARJ45 connectors. The Cat8.2 patch cords also feature Stewart's ARJ45 interface, which is built to combine the proven reliability of standard RJ45 interface mechanics with higher data speeds.
Cat6 will still be in service in most applications for many years to come. But Cat8 is ready now for data centers and other high-performance applications with a serious need for speed.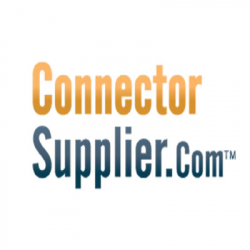 Latest posts by Connector Supplier
(see all)