Help Manage the Maze of Wires: Cable Clamps, Ties, Sleeves, Labels, and Other Cable Management Solutions
Cable accessories and organization tools enhance system performance and design.
Cable is an essential part of electronic systems. As sensors and antennas, battery management systems, and edge computing become integral parts of electronic design, cable content is increasing in products for every market. Adding cable, however, brings more weight, volume, and the potential for electromagnetic interference, as well as a need to organize this mass of cables in a way that makes assembly and repair efficient.
Maintaining a small form factor is a driving consideration for products in nearly every market. Traditional wire harnesses are heavy and bulky due to the metal cores and thick insulators they need to perform in high-power, high-heat applications. Equipment may have many different integrated units and subsystems that each require their own cabling. For vehicles, aircraft, and spacecraft — and the devices brought on board — reducing weight is even more important. Every ounce of weight reduces fuel efficiency or range. However, the weight of copper inside of cables makes it difficult to reduce the weight of the product. For instance, in an electric automobile, the cable volume can add up to between 132 and 183 pounds of extra weight in copper alone, according to the Copper Association. Copper wiring can make up to a third of the weight of a 15-ton satellite. In aircraft, as much as two tons of total weight can be attributed to cabling.
Selecting lightweight cable is crucial. Fiber optic cable is lighter than copper cable, but it's not ideal for every application. Single mode fiber optic cable is typically used in longer-reach applications such as networks. Multimode fiber optic cable is sometimes used "inside the box," especially in mil/aero applications, robotics, and medical applications. Even so, copper and fiber are used together in these designs and special connectors that combine electrical and fiber optic signals in a single connector, such as LEMO Connectors' hybrid connectors, must be used. Beyond fiber, researchers are developing new cable products that reduce weight without reducing performance. The UltraWire (Ultra Conductive Copper-Carbon Nanotube Wire) project, funded by European Commission 7th Framework Programme (EC FP7), was founded to develop a novel copper nanocarbon composite material. New cable insulation materials enable a reduced cable diameter and lower weight, and permit cabling to fit into small areas. Fluoropolymer jacketing, an extrudable PTFE product from Northwire, a LEMO company, offers a thickness reduction of 40% over other fluoropolymer products, saving space and weight.
Interference is another challenge. Cables operating near other electronic components and radiofrequencies must be shielded to reduce the impact of electromagnetic interference (EMI) and radiofrequency interference (RFI). Some type of cable shielding should be integrated as part of a cable management strategy, such as foil shielding, braided shielding, spiral shielding, or tape shields. Mouser Electronics offers a guide to shielding types to help specify a suitable product.
However, selecting cable is only the first step in designing an effective and suitable cable scheme. Next, the cable must be managed. In simple systems, this involves using physical accessories to route, organize, protect, separate, label or protect cables. 
Tape and Foil Wrapping
Individual cables or bundles of multiple cables can be wrapped with special tape or foil products to enhance shielding, insulation, and protection, or to separate them into discrete units as an organizational technique. These tapes can be made from very thin aluminum or composite materials. Inexpensive tape can be used to separate or group cables. High-performance tapes can provide additional performance attributes, such as thermal protection or EMI shielding.
Heat Shrink Tubing
Heat-shrink tubing insulates wires, provides abrasion resistance and environmental protection, and is ideal for protecting cables in high-heat, rugged applications. It is available in different colors to allow for color coding. Installers assemble cables in position and then apply heat; the tubing shrinks down to form-fit the cables.
Cord Grips/Cable Glands 
Cord grips, also called cable glands, are used to protect cables as they pass into an enclosure or control device. They also control the bend or stop a cable from being pulled out of a system and provide bonding, insulation, grounding, and strain relief.
Twist Ties
Cable or twist ties are used to bundle small groups of wires, fix them in position, or separate them from other cables or units within an installation area. They are a simple and inexpensive solution that is implemented simple by twisting the tie around the cable and securing the ends.
Cable Routing
Routing is a form of cable management that protects cables from elements inside and outside of electrical systems. These take the form of ducts, hoses, or custom guiding systems. They can be fixed or movable.
Clips or Clamps 
Cable clips or clamps are used to protect, route, and secure cables, particularly in long runs. They can be made of metal, plastic, or composite.
Other solutions include color-coding, laser marking, and other physical indicators to aid in the identification of specific cables or systems. In complex designs, a well-designed cable assembly or wire harness which integrates cables and connectors in a strategically organized and contained unit with no excess cabling is the ideal strategy. These assemblies can be customized to suit the geometry of the space and include securing mechanisms and protections. They might be encapsulated in jacketing for rugged environments with overmolding that resists chemicals or seals against intrusion of liquid or particulates. Shielding can be deployed across the entire assembly, protecting it and separating it from other systems.
Connector and cable suppliers can guide designers in the selection of suitable cable management accessories and strategies. New products help make it possible to fit more cable in less space with less weight and more order.
Subscribe to our weekly e-newsletters, follow us on LinkedIn, Twitter, and Facebook, and check out our eBook archives for more applicable, expert-informed connectivity content.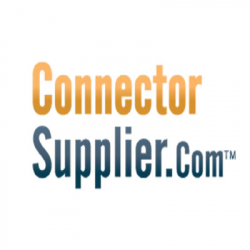 Latest posts by Connector Supplier
(see all)