Cable Trends 2022
From miniaturization to new cable standards to bold new materials, cables are evolving in tandem with connectors to enable fast, powerful, efficient design.
Innovation in digital technologies is supported by parallel advancements in cable trends. From faster, smaller cables in the consumer space to heavy subsea cables that carry massive volumes of data from one continent to another, wired networks support wireless activities and underpin our critical infrastructure.
Societies have locked into increasing levels of demand for higher bandwidth and greater speeds as more functions, from banking and manufacturing to education and entertainment, require instantaneous, secure, and efficient connectivity. All of that depends on a powerful new generation of wire and cable. Coordinating these conduits with connectors that can optimize performance is essential to all cabling strategies, on a package level or across a network.
Continuous improvements to cable design, along with an accelerating transition from copper to optical cable, is bringing about the next level of high-speed connectivity. In industrial settings, single-pair Ethernet is poised to dramatically increase productivity and visibility with a new approach that transmits high-speed data across longer distances using only two twisted wires. Optical cable is increasing efficiency in data centers, enabling the 5G buildout, and bringing new possibility to high-performance computing, including new frontiers in quantum computing.
Cable Trends in 2022
Here are six cable trend developments that will influence cable design in 2022. 
Cable Trend 1: Shrinking Cables
Miniaturization continues to influence every aspect of electronic design. Smaller cables are easier to install in tighter spaces, enable size and weight reductions, and keep systems cooler. Smaller cables make electronic systems fit in vehicles, enabling electrification and automation. They reduce the heat and footprint of data centers. They enable aircraft and spacecraft to use less fuel through reduced payload. Trends will continue to prioritize miniaturization and innovations in cable materials and design are making this possible without loss of performance. Adjacent technologies that impact other elements in a system will influence cables too, such as extreme ultraviolet (EUV) lithography, which can dramatically downsize semiconductors. By compressing chip sizes to the nano level — along with sensors, connectors, cables, and every other element of a connected system, designers can scale down entire systems.
Cable Trend 2: Increased Safety
The significant cable content in buildings, vehicles, and other enclosed spaces presents a growing hazard in the event of a fire; burning cable jacketing emits toxic gases and smoke that impairs visibility for people who may be combating the fire or evacuating the area. As a result, cable suppliers are offering more jacketing options that use low-smoke or zero-halogen (LSZH) materials. Low-smoke materials omit a less optically dense smoke that offers better visibility. Omitting halogen, which emits toxic gases when burned, increases safety for everyone in the area.
Cable Trend 3: Material Innovations
New materials, driven by size and weight requirements, environmental concerns, and performance needs, will continue to expand cable potential. Aluminum, copper magnesium, copper silver, copper tin, copper-clad steel and brass conductors reinvigorate the potential of metal while optical cable continues to refine and extend its reach. New substrates for cable jacketing enable more flexibility (bend radius), more stability under extreme conditions (including fire and space), and longevity in the field. As we come closer to the limits of copper cable, researchers are looking at alternatives beyond optical. At the 2021 IEEE International Solid-State Circuits Conference, MIT researchers presented polymer cables as thin as a strand of hair that can transmit power at 105 Gb/s — with the potential to reach a terabyte when bundling multiple strands.
Cable Trend 4: New Standards and Specifications 
HD-PLC
In late 2021, the IEEE Standards Association approved the new HD-PLC technology with the IEEE 802.1X authentication function as the IEEE 1901b standard. Power Line Communication (PLC) is a data transmission technology that uses existing cables such as power lines, coaxial cables, or twisted pair cables as a transmission medium, making it possible to quickly build a network at a low cost. High-Definition Power Line Communication (HD-PLC), a Panasonic innovation, is a powerline communication technology that uses various existing cables to transfer digital data. By utilizing HD-PLC on coaxial lines, control lines, power lines, and by building hybrid networks that combine HD-PLC and wireless or other wired technologies, a more efficient and secure IoT can be realized in municipal, building, industrial, and manufacturing environments. This standard meets the high-security requirements of large-scale IoT networks such as smart grids and smart cities.
Cable Trend 5: HDMI 2.0
The HDMI forum announced its update to the HDMI 2 cable standard in late 2021, and new high-speed cable options for displays are now hitting the market. HDMI 2.0 cables support high-speed video resolutions and refresh rates, including 8K60 and 4K120, and resolutions up to 10K. Dynamic HDR formats are also supported, and bandwidth capability now reaches up to 48 Gb/s.
This 48 Gb/s bandwidth cable is known as Ultra High Speed HDMI Cable. The cable also delivers uncompressed 8K video with HDR and features exceptionally low EMI (electro-magnetic interference), which reduces interference with nearby wireless devices. The cable is backwards compatible and can be used with the existing installed base of HDMI devices. Approved connectors must be used with Ultra High Speed, Premium High Speed, and High-Speed HDMI cables. These connectors are available from manufacturers including Amphenol ICC, BizLink, Molex, TE Connectivity, and Würth Elekronik.
Cable Trend 6: Ethernet-APL
Ethernet-APL is an extension of the specification for single-pair Ethernet (SPE) based on 10BASET-1L designed to bring high-speed Ethernet-enabled instrumentation to harsh industrial environments, including hazardous process automation facilities, through a two-wire, loop-powered solution. Ethernet-APL provides the ability to directly connect and power up to 50 field devices with up to 500 mW each using established cable infrastructures, with the benefits of improved communication speed, hazardous area reach, power to field instrumentation, and long cable runs. FieldComm Group, ODVA, OPC Foundation, and PROFIBUS & PROFINET International (PI) form the Ethernet-APL group.
Subscribe to our weekly e-newsletters, follow us on LinkedIn, Twitter, and Facebook, and check out our eBook archives for more applicable, expert-informed connectivity content.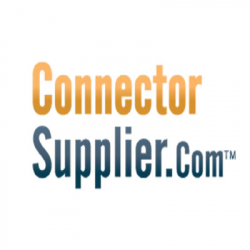 Latest posts by Connector Supplier
(see all)