2023 NEC Includes Class 4 Certification From UL 
The new Class 4 UL classification standard was published in August 2022 in Article 726 of the 2023 National Electrical Code (NEC), specifically for Class 4 cables intended for use with fault-managed power systems. These requirements cover 60-250 °C (140-482 °F), single- and multiple-conductor, jacketed cables for use as fixed wiring within buildings.
Class 4 Power, also known as fault-managed power systems, allows for the safe transfer of higher loads across long distances, such as in a stadium or airport. Class 4 Power continuously monitors an electrical system for faults as they are transmitted over a data cable. A fault may result from improper wiring, an obstruction (someone touching the line or a piece of metal crossing the line), or a short circuit.
Class 4 UL cables may be evaluated for use outdoors and for direct burial in Class 4 circuits in fault-managed power systems as described in Article 726 and other applicable parts of the NEC. Cables covered by these requirements include CL4P (plenum cables), CL4R (riser cables), and CL4 (general purpose cables).
Class 4 UL Certification
Class 4 represents a significant change from previous classifications, such as Class 2, which limited power at the source rather than at the fault. If a fault is detected, Class 4 instantly halts transmission, preventing risk of serious shock and fire.
UL1400-2 describes the requirements for cables in a fault-managed power system. Connectors will be evaluated in accordance with UL1400-1, expected to publish in November 2022.
This Class 4 UL certification is relevant to manufacturers, designers, and specifiers of fault-managed power in many applications, such as sports stadiums and arenas (cell tower and 5G applications), hotels and resorts, office buildings, airports, bus and train terminals, manufacturing facilities, wireless access points, routers and servers, smart displays, and digital signage (such as 5G). Class 4 cables are easy to install, lighter weight, and require no conduit.
Belden, a member of the committee that developed the requirements, became the first to have a product certified. The company's digital electricity (DE) cables became the industry's first UL-Certified Class 4 Cabling System.
Subscribe to our weekly e-newsletters, follow us on LinkedIn, Twitter, and Facebook, and check out our eBook archives for more applicable, expert-informed connectivity content.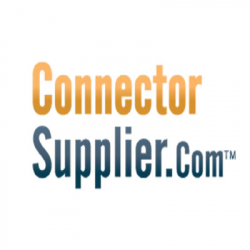 Latest posts by Connector Supplier
(see all)