As Demand for Cable Grows, Cable Management Solutions are Expanding
Growing volumes of cable and wire in electronic systems have created a need to create order through cable management accessories such as clips, clamps, tubing, braiding, trays, or more complex integrated connectivity solutions.
Demand for cable is growing exponentially as electronic systems and devices expand across every market. As automotive systems add electric and autonomous features, more cable is being designed into cars. As buildings and infrastructure link up to smart city networks, more cable is moving through municipal pathways. As an expanding range of devices join the Internet of Things, more wires must fit inside of scaled-down form factors as well as large industrial equipment. Much of this cable needs to be distinct and accessible to enable maintenance. It must also exist in harmony with other wires, utility lines, or components and perform properly without introducing electromagnetic interference to its operating environment.
A well-designed cable assembly is a good option for many electronic systems. These critical cable management solutions package wires into a safe and organized package, streamlining wiring installations and making maintenance faster and easier. But in complex electronics designs that unite multiple cable assemblies and systems, including connectivity features such as integrated sensors and antennas, the volume of cable needed can be considerable, competing for space and making repair and maintenance challenging. A growing selection of unique cable management solutions, including clamps and clips, routing solutions, markers, and modular units, is helping to bring order to unruly wires.
CarlisleIT Coil Cord solutions (pictured above) are customer-specific designs for unique applications in the aerospace and industrial markets, and are used for applications such as data transfers, cargo bays doors, communication systems, navigation control systems, and instrumentation cables. They are designed to withstand a wide range of harsh environments, ranging from the high pressures and temperatures an oil well may encounter to the extremes an airplane experiences, with the reliability a medical device must provide.
"As cabling use steadily increases, we expect to see demand for cable management expand 25% by 2025," said Craig Fischer, product manager, power products, CarlisleIT. "Some of the most common industries that utilize cable management solutions include the military, medical, aerospace, and industrial markets."
"The best cable management solution is the one which has been defined upstream during the engineering development phase and then during the integration phase," said Christophe Tisserand, sales manager at Axon' Cable and Interconnect. "Our strategy is to work upstream with the customer in co-design. For example, we will define the fixing points in the customer's system based on plans and information provided by the customer. The objective is that the customer will receive a preinstalled solution that they will just have to position."
Tisserand says that engineers need to evaluate environmental and mechanical constraints when planning cable management. "For example, is the system subjected to vibrations, to high or low temperatures, to radiation? Is it a dynamic application with a very small bend radius or a static application? Does the equipment have sharp edges?" he said. Axon' identifies solutions at the cable level first, such as flat cables for restricted spaces, flat flexible cables that can be folded, or bundles made with high flexible conductors and very thin jackets. The company also offers cable braiding, an EMC-optimized solution. Fast-latching connectors also contribute to effective cable management designs.
After a cable selection has been made, management accessories are integrated into a system design. These might take a very simple form, such as tapes or ties. Clips or clamps provide secure and predictable fixed points. Structural forms, such as tubing, modular frames, or trays provide a dedicated path through which cable is routed, and which sometimes provide additional performance attributes.
"The most urgent requirement our customers have in terms of cable management is fast integration," said Tisserand. "They want ready-to-install cable solutions that can be easily installed or easily repaired without changing all the system."
TLC Electronics distributes cable management products by HellermannTyton, a company that began as a standard cable tie manufacturer and has since expanded to provide a full range of cable management solutions, ranging from cable ties, wiring duct, abrasion protection, and identification products to tooling for the application of these products. The company's largest markets include automotive, heavy trucks and transportation, control panel builders, and solar and renewable energy technologies — all rapidly evolving markets that need new solutions for increasing cable volumes.
"A lot of the new product designs come from problems in the field. Customer A has a problem with a cable or hose rubbing on a metal clamp, for example," said Drew Benko, an outside sales rep for ECS (Electric Component Sales), on behalf of HellermannTyton and TLC Electronics. "We create a solution for them, starting with a pre-production part and then potentially a release across all of our target markets. A great example is the Ratchet P-Clamp. We had a large current customer who was using quite a few metal P-clamps in the manufacturing process. With vibration and movement, the metal clamp rubbed through the jacket on a battery cable and caused a thermal event. They now use all Ratchet P-Clamps because they are a non-metallic nylon product."
Clamps and clips are simple cable restraints that keep cables organized, out of the way of moving parts, and easily accessible at fixed and identifiable points. "We have seen more and more customers moving into a clamp or clip-type design for cable management that can be serviced in the field and applied quicker and more efficiently than a standard cable tie," said Benko. "Different, more robust materials are constantly being introduced into the market as well. Everybody is looking for products and materials that are less expensive and easier to install."
Performance Under Pressure
Cable management solutions destined for use in high-reliability applications, such as military or aerospace products, may undergo rigorous performance testing. Some industry standards offer guidance for these products, such as MIL-DTL-85052 and MS23190/4, which define dimensions and layouts for installing metal mandrels in clamps, which are then subjected to predetermined random or sinusoidal vibration levels and durations. MS23190 also defines a layout for composite cable clamps with a specific bundle construction and wire type instead of rigid mandrels.
"Customers are looking for solutions that reduce weight and installation time," said John Whittaker, product marketing and business development manager at Amphenol Pcd. "Increasing ease of use and accessibility has become paramount, especially as we look for ways to reduce repetitive motion injuries in those tasked with installing and maintaining cables."
Amphenol Pcd's solutions include pre-mounting accessories, such as the new 85P military-grade composite clamps. "Tool-less operations, such as our Snap 'N Post, or finger-operated solutions, such as our U-Snap Clamp, are cable management solutions that pay attention to operator needs and minimize repetitive motion injuries," said Whittaker.
"This design has a tool-less opening and closure to save installation or rework time, is an average of 19% lighter than typical clamps across all sizes, and has an overmolded silicone cushion for increased performance in high-vibration environments."
High-Speed, High-Performance Cable Management
In infrastructure and data center installations, high-speed cable solutions help provide needed airflow to reduce thermal buildup, and make network infrastructure accessible for maintenance, upgrades, and documentation. In these dynamic installations, racks may be added or removed, and cable may need to be plugged and unplugged frequently. Well-organized cable is easier to manage and can help reduce cooling and operational costs. Cable trays or ladders, often in conjunction with clamps and ties, are utilized in these environments. Strategic cable selections and board architectures that unite numerous elements provide complex solutions for these environments.
Molex's Lumalink assembly includes high-density multi-fiber push-on connectors and full illumination of the entire cable to facilitate advanced cable management by providing 100% visual identification of start and endpoints, slack storage locations, and routing. It assists data center technicians with cable identification, cable management, and high-density interconnects.
Samtec's Flyover cable management system with optimized modular switch architecture via Flyover QSFP-DD Solutions provides improved thermal efficiencies and compact cable management for modular switch architectures in a 1U 19" chassis form factor.

TE Connectivity's sliding power solution (above) allows for hot swapping of components in a server drawer, eliminating complex cabling and loose, moving parts.
TE Connectivity also offers a variety of cable management accessories for a wide range of applications, including sliding power connectors and non-heat-shrink tubing. "Non-heat shrink tubing, such as a type of conduit, is used in conjunction with a clamp or clip, and provides heat and abrasion protection to wire, cables, or harnesses," said Robert Sanchez, senior field application engineer at TE Connectivity. "Also, conduits are available in many material types, such as metals or plastics. Some plastics are also known as wire loom,  and are available pre-slit longitudinally for easy access to wires, or non-slit for added protection."
TE offers non-shrinkable expandable sleeving that allows the wires or cables to be pulled through easily and tied off at the ends to prevent from "spring back." These are available in various diameters and lengths as well as flame retardant and non-flame retardant. "Footprint, flexibility, abrasion, cut-through resistance, protection from electrical failures, heat, flame, fluids, and chemicals are all factors to consider when designing cable assemblies," said Sanchez. "The goal is to bundle the cables so they can be routed efficiently and also be protected from the environment of the application."
"Innovation in cable management has been driven by a number of factors," said Dave Valentukonis, North America technical services manager at Siemon Interconnect Solutions. "Customer feedback requiring ease of installation and operation; the need to support higher overall capacities and ensure a minimum of 48 ports of category 6A patch cords in each 1U vertical cable manager opening; the need to mount PDUs that cannot be readily mounted on racks and proper protection of cables installed within the managers; and rounded finger features that ensure proper bend radius of cables entering/exiting the managers."
Cable management solutions will continue to refinement as manufacturers respond to customer needs. "As these products experience commoditization, more cost-effective solutions will continue to be researched," said Valentukonis. "Continued monitoring of end-user applications over time is necessary to ensure we have the best solutions to manage the changing needs of copper and fiber management solutions."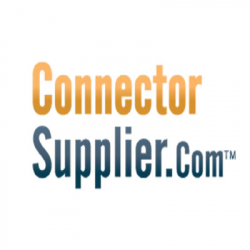 Latest posts by Connector Supplier
(see all)