International Microwave Symposium 2015 Wrap-Up
With a record-breaking number of exhibitors, this year's International Microwave Symposium featured state-of-the-art developments in RF, microwave, and millimeter-wave products.
The International Microwave Symposium presented by the IEEE Microwave Theory and Techniques Society (MTT-S) is the premier International event for microwave theory and practice. In addition to the flagship IMS Conference, "Microwave Week 2015" also co-hosted the IEEE RFIC (for RF integrated circuits) and Automatic RF Techniques Group (ARFTG). The six-day event in May welcomed more than 8,600 RF designers, researchers, developers, and academics from 56 countries, who attended 75 technical sessions, workshops, tutorials, and exhibitors' MicroApps presentations. IMS 2015, which featured a record-breaking 904 exhibitors, clearly reflected the current trends and state-of-the-art developments in RF, microwave, and millimeter-wave products.
Although exhibits included standalone test equipment and software, most exhibitors presented components and subassemblies that utilized connectors and cables and focused on higher frequencies in new requirements for semiconductor testing, SATCOM communications, and wireless mobile broadband. The FCC-authorized E-Bands (from 71 to 86GHz) have resulted in actual hardware, and many connector and cable suppliers presented their newest offerings at IMS 2015.
Test equipment companies, including Keysight, Anritsu, and Rohde & Schwarz showed new instruments for R&D for new 5G wireless equipment. While 5G may not be here until 2020, and standards are still being finalized, exhibitors indicated that major work is underway to realize the necessary technology. Part of this includes potential use of higher frequencies, such as E-Band. For example, to support R&D applications, Anritsu has its new VectorStar ME7838D 145GHz broadband system, which uses the Anritsu-developed 0.8mm coaxial connectors. Flann Microwave (at ARFTG) will also produce these state-of-the-art 0.8mm connectors.
To serve the 60+ GHz requirements (covered by V-Band), many connector companies presented 1.85mm connectors, adapters, and cables. The IEEE P-287 committee is updating the standards to define 1.85mm for 67GHz applications. Companies exhibiting 1.85mm connectors included Astrolab/HUBER+SUHNER, Frontlynk, Rosenberger, SGMC Microwave, Spinner, Southwest Microwave, SRC Connector Gage, and SV/Amphenol. These companies also showed 1.85mm adapters (often used as "connector savers" when attached to test ports that you can't afford to damage) and between-series adapters such as a 1.85mm-to-2.92mm option. These adapters were also presented by non-connector companies such as Krytar and Aeroflex/Inmet.
Several exhibitors presented new 1.0mm connectors. It's been more than 15 years since design for 1.0mm connectors was defined and proposed for standardization. They are key for ultrabroadband (DC to 110GHz) test and instruments, now needed for automotive radars and SATCOM at 77GHz, E-Band communications, and new medical equipment. Exhibitors of 1.0mm connectors included Keysight, Anritsu, Frontlynk, Gore (cables), Maury Microwave (adapters), PCI (Precision Connectors), Rosenberger, SGMC Microwave, and Southwest Microwave.
Southwest Microwave also showed its 0.9mm SuperMini series, which is offered for applications to 67GHz.
Rosenberger and Southwest Microwave also offer broad lines of end-launch connectors including 1.0mm models for test and evaluation boards. High-performance end-launch connectors with SMA, 2.92mm, 2.40mm, and/or 1.85mm interfaces also were exhibited by Emerson Power, Frontlynk, GigaLane, SRI Connector Gage, and Signal Microwave. Signal Microwave is a new company, exhibiting for the first time at IMS, with smaller-footprint end launches. Both Southwest Microwave and Signal Microwave offer board design help and have demo-test boards.
Vertical launches were also presented by Molex, Signal Microwave, and SV/Amphenol. SV offers compression termination to eliminate soldering. Results for all board-launch connectors, whether vertical or 90-degree horizontal to PCB, are dependent upon PCB materials and layout in addition to connector and launch design for the applicable frequency range.
Unless you are an expert, it is difficult to tell 1.85mm from 2.40mm connectors, and, if mated, this is even harder unless you know the codes provided by the different cuts and grooves in coupling nuts. To help solve this identification problem, Maury Microwave showed its ColorConnect family of precision adapters with color codes to identify the connector style for each end. Since over-torquing when mating can cause damage, Maury offers color-coded torque wrenches with the same per-series identifying-colors.
Southwest Microwave released a new family of unique, polarized coaxial connectors (keyed, similar to MIL non-coax) for sale at the show. These SMKey connectors feature stainless steel housings and are offered in 10 keyed combinations to provide fail-safe mating between connector pairs. Panel mounts have field-replaceable termination (pin accessory) with 3.7mm interface to ensure non-mating with SMA and are rated to 18GHz with 1.15:1 VSWR max. The company will offer cable assemblies in addition to separate connectors.
New cables, noteworthy for lower loss, higher frequency, and phase stability were presented by several companies including Dynawave, High Speed interconnect, IW (Insulated Wire), TempFlex (Molex), Winchester Electronics (SRC Cables), and WL Gore. Gore's booth exhibit included a simulation program which showed stresses applied as cables were pulled into position in an aircraft.
Microwave assemblies traditionally use waveguides for higher-frequency applications. Spinner GmbH offers unique flexile dielectric wave guides, named EASYSNAKE, for 75 to 110GHz. The example shown has WR-10 interfaces (300mm total length with seven segments).
Waveguide-to-connector adapters featured many connector options including SMA, 2.92mm, 1.85mm, and 1.0mm interfaces. Suppliers include Maury Microwave, L3 Narda, Quinstar Technologies, Sage Millimeter, and Microtech.
There were many other new products at IMS 2015, from bayonet-SMP to multi-position ganged arrays, cable assemblies, special hermetic packages, and single-line 50-ohm seals, as well as coaxial assemblies used in cavities of industry-standard multi-contact MIL-DTL-38999 circular and D-subminiature MIL-DTL-24308 connectors. There were new suppliers, both domestic and international, for traditional RF and microwave interconnects.The trends for higher frequency and better performance will continue, ensuring that IMS Microwave Week will remain the world's foremost event for microwave technology.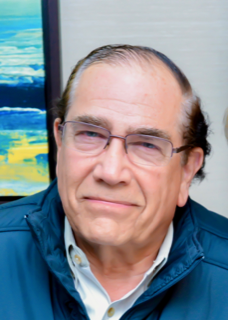 Latest posts by David Shaff
(see all)