What are MPO Fiber Optic Connectors?
Meet the Connector: MPO Fiber Optic Connectors
MPO (Multi-fiber Push-On) connectors evolved from mechanical transfer (MT) technology developed by Nippon Telephone and Telegraph Corp. (NTT) in 1986. NTT developed the first MPO connector as a compact, physical contact (PC) solution that offered a simple push/pull operation for connecting and disconnecting a plug and adapter. Prior to this, the connection required a coupling nut that had to be rotated by hand. The space required to perform this action was too great for the systems being developed in the 1980s and 1990s that required a high-density, low-cost connection to support high-speed communication networks. MPO connectors provided the necessary high-density and superior operability.
With the explosive growth of data centers, the amount of fiber needed grew as well. Traditionally, multi-fiber cable required each fiber to be individually terminated by a skilled technician, a time-consuming and costly operation. Since 1990, the MPO connector has been widely adopted as the ideal solution because it reduced the time, effort, and space needed for the installation and deployment of network technologies.
In 1996, the IEC (International Electrotechnical Commission) standardized the MPO format. Also that year, US CONEC released the high performance MTP (Multi-fiber Termination Push-on) brand connector, its trademarked brand of advanced MPO connectors. With MTP brand connectors, installers could not only fit more fibers into smaller spaces, they could also connect 8 to 12 fibers at a time, greatly reducing the time needed for installation and testing.
Advantages of the MTP brand connector are removable housing; a floating ferrule to improve mechanical performance; stainless steel elliptical guide pin tips for improved guidance and reduced guide hole wear; metal pin clamp to eliminates lost pins, center the spring force, and eliminate fiber damage from the spring; and a connector spring design that maximizes ribbon clearance for 12-fiber and multi-fiber ribbon applications to prevent fiber damage.
Design Notes
Gender MPO connectors can be male or female. Male MPO connectors have two alignment pins protruding from the end of the ferrule; female MPO connectors have holes in the ferrule.
Color coding Singlemode multifiber cable jackets are yellow. Multimode multifiber cable jackets are aqua for OM3 and OM4 (some manufacturers use Erika-violet for OM4) and lime for OM5.
Connector types The MPO-12 (one row of 12 fibers) is the most common type. Higher-density connectors that feature multiple rows of 12 fibers, as well as MPO-16 (one row of 16 fibers) and MPO-32 (two rows of 16 fibers) are also available. Many data centers today use MPO-24 (two rows of 12 fibers).
Connector key MPO connectors have a connector key on one side to help determine the fiber positions and to ensure that the connector can only be inserted one way into an MPO adaptor or transceiver port.
MPO tests For the quality of the link, to perform polarity-type validation, for continuity confirmation, and for inspection.
Standards IEC 61754-7 and TIA 604-5
Fun fact The Physical Contact Push-Pull Technology for Fiber Optic Connectors, 1986, was recognized as an IEEE Milestone in 2020, with a plaque at NTT in Tokyo.
Markets, Sectors, and Applications
High-speed telecom and data communication networks, data centers, industrial automation systems
Suppliers JPC Connectivity, Molex, Samtec Inc., Smiths Interconnect, Amphenol Fiber Optics, Fujikura, Furukawa, Hankusan, Nissin, Rosenberger, Senko, Sumitomo, Suncall, US CONEC, and more
Related products:
MTP/MPO fiber optic cables
Subscribe to our weekly e-newsletters, follow us on LinkedIn, Twitter, and Facebook, and check out our eBook archives for more applicable, expert-informed connectivity content.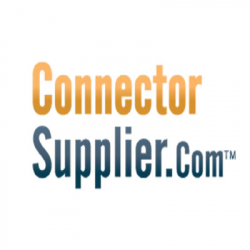 Latest posts by Connector Supplier
(see all)