I/O Rectangular Connectors Make the Connection Across Markets
From personal computers to automotive applications to military equipment, the diverse and essential family of I/O rectangular connectors have served electronic products for decades. A new report details the state of the I/O rectangular market.
The world I/O rectangular connector market is complex and diverse. Across every market, few end products operate without the help of these versatile, powerful, and user-friendly connectors. The I/O category is defined very broadly and these connectors take on a wide range of form factors, from the tiniest nano-sized D-sub used in soldier-worn communications devices to the heavy duty I/O connectors with blade contacts that bring power to off-road vehicles. This category of connectors, the third largest of all connector families, has been evolving since the rise of the electronics age. New capabilities, configurations, materials, sizes, and features are continually enhancing the selection that is available to designers.
Some basic product types that were developed in the mid-1900s, such as D-subs and ribbon connectors, are experiencing a decline as designers reach for smaller or more powerful newer connectors. Tremendous expansion and refinement of these foundational technologies has led to the rise in use of many more recently developed products, including Universal Serial Bus (USB), Serial Advanced Technology Attachment (SATA), High-Definition Multi-media Interface (HDMI), and Small Form-factor Pluggable (SFP) connectors.
These types are continuing to evolve to deliver the performance leading edge applications require, with varying features and attributes that are enabled by new materials, manufacturing capabilities, and designs. As electronic products become smarter and more connected, I/O connectors have evolved in tandem to support their power, signal, size, shape, and performance needs. Many I/O products are developed with industry organizations and standards bodies to ensure interoperability and ability to handle increasing data rates and other performance benchmarks.
Essential I/O Connector Types
The category of I/O connectors is broad and includes distinctly different products that have diverse use cases. Where a connector is used in an application, what conditions that application operates within, what market uses it, and what functions it fulfills will determine which I/O connector is used. The main connectors in this category include:
D-Subminiatures PC mount, crimp, IDC, MIL-DTL-24308, fixed contacts, filtered, accessories, combination layouts, standard and high-density, contacts, and custom layouts.
Ribbon Connectors Plastic and metal versions, in all termination styles.
SCSI All versions of SCSI I, SCSI II, and SCSI III.
VHDCI Very High-Density Cable Interconnect
1 Gb/s and High-Speed Computer Interface Fibre Channel (FC), InfiniBand (IB), Gigabit Ethernet (GbE), Peripheral Component Interconnect (PCI), PCI extended (PCI-X), PCI-e (express), and others.
PC & Peripherals USB (A, B, C, Mini, Micro, 3.0, On-The-Go (OTG) and other versions.
Docking Connectors
DVI DVI-I, DVI-D, and DVI-A connectors.
SATA Serial ATA
HDMI and Other Multi-Media Connectors All versions of HDMI.
IEEE1394 Also referred to as FireWire
SFP Small Form-Factor Pluggable, SFP, SFP+, SFP28, XFP, QSFP, QSFP-DD, OSFP, and CSP.
I/O Connectors with Blade or Tab Contacts
Power Contact diameters .039, .062, .084, and .093, as well as contact pitch of 3.0 mm, 4.14 mm, and 4.2 mm. Also included are RAST types, IEC 60320 (EAC) inlets and all other power connectors.
Microminiature & Nano-miniature Commercial and military call outs MIL-DTL-83513 and MIL-DTL-32139.
Low Insertion Force/Zero Insertion Force (LIF/ZIF)
Rack & Panel ARINC 404, 600, and 800, and EN 4644 and 4531. Also included are filtered rack and panel connectors, plastic and metal shell rack and panel, and Mil-DTL-28748 types and accessories.
Rectangular (valve) Connectors Forms A, B, and C.
Market Activity
I/O rectangular connectors are anticipated to account for approximately 14.2% of all connectors in 2021, down from 14.4% in 2020. They are the third largest connector product type, exceeded by PCB connectors (anticipated to account for approximately 31.8%) and applications specific (anticipated to account for approximately 19.5%). The primary reason application specific connectors top I/O rectangular sales is because most automotive connectors, including those used in electric vehicles, fall under application specific.
When examining I/O rectangular connectors from a market sector standpoint, in 2020 computers and peripherals accounted for the most sales of I/O rectangular connectors, 27.8%, up from 27.2% in 2019. Computers and peripherals were followed by telecom/datacom at 16.6% of total rectangular sales and industrial at 15.1% of I/O rectangular sales. These three market sectors together accounted for 59.5% of all I/O rectangular connectors.
Much of the information provided in this article is from the just-released market research report The I/O Rectangular Connector Market 2021, now available from Bishop & Associates. This three-chapter, 150-page report examines the world rectangular I/O market in depth, exploring the history and development of each product type and accessory, tracking sales by region, application, and product, and forecasting the future use of these connectors by equipment sector. The report also tracks the key manufacturers in each product type and looks ahead at how trends in key end-use markets will impact the use and development of these connectors.
See a detailed summary and ordering information for The I/O Rectangular Connector Market 2021.
Subscribe to our weekly e-newsletters, follow us on LinkedIn, Twitter, and Facebook, and check out our eBook archives for more applicable, expert-informed connectivity content.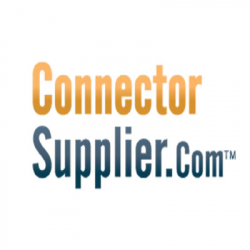 Latest posts by Connector Supplier
(see all)