RJ45 Connectors Product Roundup
This week's Product Roundup highlights RJ45 connectors and RJ45 connector solutions from leading suppliers.
RJ45 Connectors
RJ45 connectors were introduced to market in the 1980s but are still amongst the most popular data communications interfaces in use today, even as Ethernet applications extend well beyond the confines of the telecommunications systems and indoor premise wiring environments they were originally designed for and into much harsher and higher-data-rate applications, including connected factories, vehicles, and cities. 
METZ CONNECT offers a wide range of RJ45 connectors comprised of nearly 70 different PCB plugs and jacks designed to provide proven-reliable connections in an ever-expanding slate of applications, extending from the telecommunications systems and premise wiring architectures these connectors have served since the 1980s to data centers and building and factory automation equipment. Its AJT34L RJ45 connectors are shielded, single-port, side-entry, 8P8C modular jacks with through-hole PCB terminations and two LED indicators. They have black, high-temperature nylon-46 housings with UL94 V-0 flammability ratings, phosphor bronze contacts that can be plated with 6μin or 30μin of hard gold and gold flash in the solder area, and a 0.25mm-thick nickel-plated copper alloy shield, and they measure 15.75mm × 16.51mm × 13.55mm (L × W × H). They are also available without shielding, with top or side tabs, with both top and side tabs, or with no tabs, and with green, yellow, orange, and red LED indicators in various combinations. In addition, AJT34L RJ45 connectors resist soldering temperatures up to 260°C for up to five seconds, are RoHS-compliant, and have cavities that conform to FCC rules and regulations (Part 68, Subpart F).
CDM Electronics supplies a wide range of harsh-environment connectivity solutions from CONEC, including its RJ45-IP67 Industrial Ethernet Connector System for CAT5e and CAT6a  cabling (see pages 518–545). CONEC's RJ45-IP67 Industrial Ethernet Connector System is based on the standardized RJ45 connector interface but features a ruggedized design optimized to withstand hazards ranging from mechanical stress, vibration, and extreme temperatures to EMI and UV radiation in order to deliver the same versatile, reliable connectivity these connectors are known for in considerably more challenging environments. This versatile range of RJ45 connectors is equipped with bayonet couplings per IEC 61076-3-106 to enable easy, convenient mating, IP67 silicone seals to protect against contamination and moisture, and gold-plated phosphor bronze contacts to ensure durable, reliable connections. It is also available with black PBT or nickel-plated ABS housings with UL94 V-0 flammability ratings or nickel-plated die-cast zinc housings and is rated for operating temperatures extending from -40°C to +85°C, 1.2A max to 25°C, 100VDC, 20mΩ max. contact resistance, and 500MΩ insulation resistance. CONEC's RJ45-IP67 Industrial Ethernet Connector System offers panel-mounted receptacles, plug kits, preassembled patch cords in various lengths and designs, accessories including grommets and protective caps, and installation tools. Ideal applications for the series include CNC machines, mass transportation systems, industrial process control systems, diagnostic and instrumentation equipment, factory automation equipment, and outdoor telecommunications systems.
GREENCONN's range of RJ45 connectors is comprised of five different series that provide high-performance support for 10/100/1000 Base-T and Base-TX Ethernet applications in the telecommunications, data communications, industrial, and test equipment industries. Designed in accordance with the IEEE802.3 standard, these compact, surface-mount RJ45 connectors feature shielded metal housings for maximum EMI suppression and are available in horizontal and vertical configurations with tab-up and tab-down orientations, one or two ports, and optional LED indicators offered in several different colors to meet various diagnostic needs. They are also available with 8P8C or 10P8C layouts equipped with pins that are gold-plated in the contact area to strike an optimal balance between durability and affordability. Standard rated operating temperatures span 0°C to 70°C, while high-temperature variants support operating temperatures extending from -40°C to +85°C. In addition, all five series are RoHS-compliant.
Lumberg Group's datacom connector portfolio includes audio jacks, RCA connectors, USB and IEEE 1394 connectors, multimedia connectors optimized for infotainment applications, and a range of RJ45 connectors comprised of modular plugs for flat and circular cables and modular chassis sockets for through-hole and surface-mount soldering. These Series 25 RJ45 connectors support signal currents and low-load currents up to 2A, as well as convenient tooling, and are rated for up to 250V. Solutions include modular plugs with piercing IDC contacts and optional shielding, modular chassis sockets in upright and angular configurations with shielding and flanges, and angular modular chassis sockets with topside locking. Additional options include 4, 6, 8, or 10 poles and gold-plated or gold-flash-plated contacts. Lumberg's Series 25 P-136 RJ45 connectors, for instance, are upright, fully shielded, 8P8C chassis sockets with a flange. They have nickel-plated copper-zinc housings, glass-filled PBT insulators with a UL94 V-0 flammability rating, and pre-nickel and gold-plated copper alloy contact springs with tin plating in the solder area and are rated for 1.5A, 125V operation, 500V impulse voltage, a maximum of 40mΩ contact resistance (all at an ambient temperature of +20°C). They are also rated for 12.3N insertion force, 80.4N withdrawal force, and 1,000 mating cycles in operating temperatures extending from -40°C to +70°C.
Heilind Electronics supplies HARTING's RJ Industrial MultiFeature (MF) Series, which is especially designed to meet the requirements of harsh-environment Industrial Ethernet applications including industrial automation systems, robotics, power generation, transmission, and distribution systems, and other machinery. HARTING's RJ Industrial MF Series is characterized by a robust metal housing that's designed for faster and easier tool-free, in-field installation than its other field-installable RJ45 connectors. These unique RJ45 housings leverage IDC termination technology to eliminate the need for tooling and are equipped with integrated side-cutter blades that automatically shorten the individual strands to the correct length when closing the connector, which completely eliminates the time-consuming wire measurement and trimming step and makes the assembly process approximately 25% faster. These ruggedized RJ45 connectors also feature IP20 sealing and 360° contact shielding, accept 4.5–9.0mm OD cable with solid or stranded wires, and allow the cable direction to be adjusted four different ways with respect to the connector either before or after the assembly process. They support CAT5, CAT6a, PoE, and PoE+ standards and are rated for 750 mating cycles in operating temperatures extending from -40°C to +85°C. Four-wire CAT5 solutions support data speeds up to 100Mb/s, while eight-wire CAT6a solutions support up to 10Gb/s, and both are available in straight and angled configurations.
Weidmüller offers a wide variety of field-attachable and preassembled Industrial Ethernet connectors for copper and fiber optic cables, including a range of IP20 connectors that supports transmission speeds up to 10Gb/s. Solutions in this range include straight and angled, tool-free RJ45 connectors, RJ45 crimp connectors, RJ coupler modules, SC-RJ connectors, and BNC connectors. Amongst these IP20 solutions is the straight, tool-free IE-PS-RJ45-FH-BK RJ45 connector, which is designed according to IEC 60603-7-51 for CAT6a and Class EA Ethernet and PROFINET applications. These RJ45 connectors feature diecast zinc housings with UL94 V-0 PA insulators, four or eight cores, and gold-over-nickel-plated phosphor bronze IDC contacts designed to accommodate 24/1–22/1AWG solid wire or 26/7–22/7AWG flexible wire and deliver the durability required to be reconnected to a wire with the same size or larger cross-section a minimum of 10 times. They are also color-coded, multiport-ready, halogen-free, RoHS-compliant, UL-approved, and cULus listed and available with EIA/TIA T568 A and EIA/TIA T568 B pin/pair assignments or PROFINET compatibility. They deliver 10Gb/s performance and PoE and PoE+ performance per IEEE 802.3at and are rated for 1A of current-carrying capacity at 50°C, a maximum of 20mΩ contact resistance, greater than 500MΩ insulation strength, 1,000 VDC contact-to-contact dielectric strength, a minimum of 1,500VDC contact-to-shield dielectric strength, less than 30N of insertion force, and operating temperatures extending from -40°C to +70°C.
Phoenix Contact offers a range of industrial RJ45 plugs and jacks ruggedized for use in Ethernet applications that extend beyond traditional home and office environments. These robust RJ45 connectors support data rates up to 10Gb/s over CAT6a cable and reliably withstand hazards including shock, vibration, and EMI. In addition, when tested to IEC requirements as mated pairs, these industrial RJ45 plugs and jacks far surpassed IEC vibration resistance requirements, withstanding up to 20g vs. the 5g required by IEC, and were also proven to withstand up to 30g of shock for 11 milliseconds and bending up to a retention force of 30N for 15 minutes. The RJ45 INDUSTRIAL Plugs have a robust, single-piece, diecast zinc housing with IP20 sealing and 360° shielding for excellent EMI protection, accept 26–22AWG rigid and flexible cable, and employ IDC termination technology to enable quick and easy in-field assembly without any special tools. They are also available as push-pull ADVANCE connectors with IP67 sealing. The RJ45 INDUSTRIAL Jacks have a compact, robust design that provides space savings, high mechanical stability on PCBs, and outstanding ESD and EMC properties. They are available in straight and angled configurations with optional shield springs and reliable copper alloy contacts, offer integrated LED indicators, and support both through-hole reflow and wave soldering processes. They are also halogen-free and RoHS-compliant and are rated for more than 750 mating cycles in operating temperatures extending from -40°C to +105°C.
Binder USA offers a wide range of power and data connectivity solutions optimized for use in automation technologies, including its Series 876 Male X-Coded M12×1 Male to RJ45 Connecting Cable (PN: 79-9723-100-08). These Ethernet cable assemblies are fully shielded, equipped with IP67 sealing protection, and available in three standard lengths of 26/7AWG cable (2m, 5m, and 10m) with green PUR cable jackets. The connectors have PUR housings, PA contact bodies, PE single-lead insulation, and gold-plated copper alloy contacts and are both crimp-terminated and molded to the cable. In addition, the 2m connecting cable features an M12 connector with a bolted locking system, while the 5m and 10m variants feature M12 connectors with standard M12 locking systems. These M12×1-to-RJ45 connecting cables are rated for 50VAC, 60VDC, 0.5A, ≤10mΩ volume resistivity, 14.5Ω/100m conductor resistance, and more than 100 mating cycles in operating temperatures extending from -40°C to +85°C. They are also rated pollution degree 3, overvoltage category II, and material group II and support minimum bending radii of 25mm for fixed cable and 50mm for movable cable in temperatures up to +60°C.
Allied Electronics & Automation supplies a range of RJ45 connectors from L-com, including several solutions from its TDG Series RJ45 (8×8) Keystone Couplers for CAT3, CAT5e, CAT6, and CAT6a Ethernet cable. Stocked TDG Series solutions include L-com's unshielded, right-angle, CAT5e Keystone Couplers with true 90° cable connectivity, which are ideal for use in space-constrained premise wiring installations (e.g., those involving wall plates) and in main and intermediate distribution frame (MDF and IDF) applications where patch panel depth is limited. These right-angle RJ45 couplers fit standard 0.765" × 0.585" (0.3cm × 0.2cm) keystone openings and can be used for myriad voice, video, and data applications. Allied also stocks shielded and unshielded versions of L-com's RJ45 (8×8) Keystone Feed-Thru Couplers for CAT3, CAT5e, CAT6, and CAT6a Ethernet cable. These couplers incorporate two RJ45 (8×8) modular jacks, fit into a standard keystone-style opening, and support EIA/TIA 568A and B wiring. They also have slim housings that support high-density mounting, and shielded variants are completely enclosed within a fully stamped shielding mechanism.
Amphenol Pcd's Rugged Solutions portfolio features RJ45, Ethernet, USB 2.0 and 3.0, and µCom-10Gb+ Series (MicroCom Series) connectors in addition to memory flash drives and network switches. All of the products in this range are ruggedized for harsh environment applications including military weapons systems, ground vehicles, radios, datalinks, antennas, radar, and C4I systems, and the connector solutions all provide an IP68 seal and support tool-free, in-field assembly in just 30 seconds. Amongst these solutions is the RJF TV6A CAT6a 10Gb/s Ethernet connection system from Amphenol Socapex, which is designed to support data acquisition and transmission in 10BaseT, 100BaseTX, 1000BaseT, and 10GBaseT networks with operating frequencies up to 500MHz without requiring any in-field cabling or grounding processes, or even installation tools. The CAT6a Ethernet connector is designed according to TIA568C.2 and the ISO/IEC11801 data transmission standard and employs Amphenol's patented RJStop system to confer the ease of installation benefits, as well as to protect standard RJ45 cordsets mated to the metallic plug from shock, dust, and fluids. RJF TV6A connectors feature size-19 shells available in four styles (square flange receptacle, sealed square-flange receptacle, jam nut receptacle, sealed jam-nut receptacle) and five shell material and plating combinations (nickel-plated aluminum, black-zinc-nickel-plated aluminum, olive-drab-cadmium-plated aluminum, marine bronze, and passivated stainless steel), all of which are tested and proven to provide 500 hours of salt-spray resistance, save for the nickel-plated aluminum variant, which offers 48 hours of salt-spray protection. Each of the four shell types comes equipped with MIL-DTL-38999-Series-III-style tri-start threaded coupling mechanisms with anti-decoupling devices, as well as four polarization options (A, B, C, and D coding), IP68 sealing, and EMI protection and is available with female RJ45, angled female RJ45, or PC tail back terminations, as well as plastic or metal gland IP68 backshells or a blank receptacle with no backshell. These connectors support panel thicknesses from 1.6–3.2mm (for standard jam-nut receptacles), cable diameters spanning 6–12mm, and 500 mating cycles in operating temperatures extending from -40°C to +85°C, and variants with non-metallized also meet EN 45545 and UL94 V-0 requirements. Ideal applications for the series include harsh-environment marine and railway networks and military networks spanning ground vehicles to battlefields.
WAGO's RJ45 front-panel-mount connector is a 22.5mm, 1:1, female-to-female solution designed for use in automation and control applications. It has PA and PBT thermoplastic housing with a connected through shield and gold-plated copper alloy contacts and supports 10Gb/s data rates. This RJ45 connector weighs 23.8g, has a depth of 70mm, is classified as a pollution degree 3 product, and has a UL94 V-0 flammability rating. It is also rated for 1.5A, 50V, and more than 750 mating cycles in operating temperatures extending from -20°C to +70°C.
Neutrik's etherCON TOP Series connectors
have a ruggedized, environmentally sealed design optimized to provide true outdoor protection (TOP) for demanding Ethernet applications in the entertainment industry, including PA systems, signage, LED screens, and lighting in outdoor venues. The first solution available in this line is the NE8MX-TOP Cable Connector Carrier, which is designed to ruggedize conventional RJ45 connectors by incorporating them into an extremely robust, lockable, and environmentally sealed solution with an IP65 rating and UL 50E certification. The NE8MX is comprised of a velour-chromium-plated diecast zinc shell designed to house a standard RJ45 plug; a unique, chuck-type strain relief made of polyacetal (POM); and a boot made of UV-resistant rubber, designed to accept cable diameters spanning 5–8mm, and available in nine standard colors for color-coding in high-density cable applications. This cable carrier does not come with an RJ45 plug but it accepts most common RJ45 plugs and is suitable for use with non-pre-assembled RJ45 cables. It also requires a maximum of 20N of insertion and withdrawal force and is rated for more than 1,000 mating cycles in operating temperatures extending from 30°C to +80°C.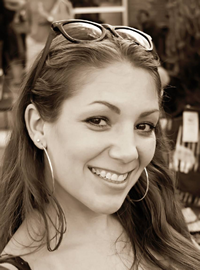 Latest posts by Christine Stieglitz
(see all)