February 2021 New Connectivity Products
Summary coverage of new-to-market connectivity products, including interconnects, wire, cable, and cable assemblies, sensors, antennas, materials, accessories, tools, and development kits.
February 2021 New Connectivity Products
February 2021 New Connectivity Products > Interconnects, etc.
Weidmüller's new OMNIMATE 4.0 connectors have a compact and lightweight modular building block design that supports extensive customization, data, signal, and power transmission, broad industrial application suitability, and future-proof flexibility in a wide range of industrial automation, IIoT, robotics, and Industry 4.0 applications. They also leverage the company's intuitive, wire-ready SNAP IN connection technology, which is delivered with open clamping points and provides super-fast, tool-free, safe, and secure wiring connections, as well as both visual and acoustic confirmation of proper mating, and supports simple, tool-less rewiring — even for flexible, stranded-wire conductors without crimped-on wire-end ferrules in fully automated wiring processes. The modular, ready-for-robot OMNIMATE 4.0 connectors are available as both catalog and custom solutions and offer an extensive range of individual, prefabricated I/O modules, including single-pair Ethernet modules that enable the economical end-to-end connection of a large number of terminal devices in the IIoT, ranging from sensors in the field to the cloud. Made of rugged, high-performance materials that reliably withstand shock, vibration, and wave and reflow soldering, OMNIMATE 4.0 connectors are currently available with two to 12 poles and from a batch size of one with delivery within just three days for both catalog and custom configurations, the latter of which can be quickly and easily achieved with the Weidmüller Configurator. The series has all also has relevant and common approvals according to IEC 61984 and UL 1059 for industrial applications and, depending on the degree of contamination and overvoltage category, can handle up to 400V with a 5.00mm pitch and conductor cross-sections between 0.75 mm² and 2.50 mm². The corresponding pin headers also have a modular design, offering the highest level of pin coplanarity for an automatic assembly process, and offer an optional locking mechanism on female plugs to ensure robust connections under challenging conditions. Future expansions of the OMNIMATE 4.0 plug-in connector portfolio will cover wire-sizes spanning 1.50 to 16mm².
Ironwood Electronics' new high-performance QFN socket (SS-QFN184A-01) is made for QFN chips with a 9.2mm × 6mm package size and 184 pins on a 0.15mm pitch and is designed to preserve PCB space and minimize performance loss at high temperatures. It employs high-endurance spring pins, which are ideal for applications including burn-in, production test, and prototype development, operates at bandwidths up to 23.8GHz with less than 1dB of insertion loss, and reliably performs for up to 500,000 actuation cycles in operating temperatures extending from -40°C to +150°C. It is also capable of dissipating up to 2W over the full operating temperature range without the need for an additional heat sink and within its just 2.5mm-larger-than-package border, which constitutes the smallest footprint available to the industry. In addition to its wide temperature range and high endurance, the pin operates with 1.08nH inductance and 0.4pF capacitance to ground and is rated for 0.6A per pin. Normal force for actuation is only 8g per pin with a typical contact resistance of 400mΩ. To use mount the socket onto a board, users simply drop the QFN chip in, close the lid, and hand tighten. Pricing for the SS-QFN184A-01 socket is $3,495 apiece with reduced pricing available depending on quantity.
Amphenol Industrial Operations' new 97 E Series Pre-Earth, First-Mate/Last-Break (FMLB) Connectors have a protective circuit from the ground to the shell, which provides a single path for any stray voltage to be shifted to a safe ground and protects both operators and voltage-sensitive equipment. Ideal for use in factory automation, process and control testing, semiconductor manufacturing, medical, measurement, and industrial equipment, as well as in servo motors, robots, and machine tools, the new 97 E Series Pre-Earth FMLB Connectors also have a first-mate, last-break design in which the grounding pin engages prior to the engagement of the remaining pins to ensure that every mating cycle is electrically safe. Additional attributes include connector receptacles that provide IP67 protection even when unmated and plugs that achieve sealed status when mated, hard dielectric inserts for improved pin alignment, and enhanced mechanical strength compared to MIL-5015 connectors, including Amphenol's 97 Series, which the new 97 E Series is intermateable with. The versatile series employs aluminum alloy shells and currently offers seven shell sizes (10SL – 32), three shell styles (box receptacle, straight plug, and angle plug), and two standard plating materials (black zinc alloy or gray zinc alloy). It also offers layouts with three to nine size #4–16 copper alloy contacts with silver or gold plating and crimp or solder terminations. The 97 E Series is rated for 22–4AWG wire, 13–80A, up to 500VAC operation, up to 3,000VAC dielectric withstanding voltage, a minimum of 5,000MΩ insulation resistance at 500VDC, and up to 100 mating cycles in operating temperatures extending from -55°C to +125°C. It also conforms to European DIN VDE 0627 safety standards, SAE AS50151 dimensions and performance standards, and the IEC/EN 61984 standard.
SCHURTER expanded its 4782 Series (C13, 70°C) and 4781 Series (C15, 120°C) UL 60320 Rewireable IEC Cord Connectors to include new gray and white versions in addition to black. The two new colors make it easier for users to distinguish between multiphases in data centers, and the new white option is particularly well-suited for patient-facing medical applications with higher aesthetic demands. Both detachable cord connectors are also especially well-suited for small series builds with varying cable lengths and country-specific plugs that would otherwise require large order minimums. In addition, both the 4782 and 4781 Series connectors feature halogen-free plastics, factory-preassembled protective cable guards with 8.5mm or 10mm diameters, screw terminals capable of accepting cable cross-sections spanning 3 × 0.75 mm2/18 AWG (0.82 mm2) to 3 × 1.5 mm2/14 AWG (2.08 mm2), and all appropriate safety agency approvals for the European, Chinese, Japanese, and North American markets for 10/15A at 250VAC. Products are delivered in packages of 50 pieces and pricing starts around $4.70 apiece for 100-piece quantities.
Phoenix Contact launched its new HeavyCORE program, which puts stocking priority on a select group of HEAVYCON connectivity products that boost productivity, simplify inventory management, and enable versatility during assembly and installation processes in order to supply customers with its most commonly used heavy-duty connector components within just days of placing an order. The company's HEAVYCON line of heavy-duty rectangular connectors is comprised of thousands of different components that can be assembled into more than 70 million different combinations. However, many common application requirements can be satisfied with a much smaller core selection of HEAVYCON components. These products comprise the new HeavyCORE components line and were selected based on their technological innovation and ability to streamline manufacturing processes and simplify BOMs across one or multiple projects. Phoenix Contact also launched a new online configuration tool that makes it easy to specify a complete mated assembly using the most common contact inserts, contacts, cable glands, adapters, and housings. The new HeavyCORE line includes push-in terminations, unique snap-in modular insert frames, and the flexible EVO line and, like the rest of the HEAYVCON line, is compatible with other manufacturers' industry-standard rectangular connectors.
Weidmuller added new half-pitch modules to its RockStar ModuPlug heavy-duty contact (HDC) system, which supports cabinet space and weight reductions, eases and hastens installation with PUSH IN connection technology, and can even cut costs compared to fixed-pole inserts and other modular plug-in systems. The RockStar ModuPlug HDC system allows users to combine individual modules for power, signal, data, and pneumatic transmission in single HDC housings equipped with IP65 or IP68 protection, and the new half-pitch-sized modules double the number of modules a single frame can accommodate, as well as the functionality it can provide. The modules also have a simple two-point fixture design with a fixed locking position and special round and rectangular coding that supports quick, easy, and error-free assembly and disassembly without any tools. In addition, the RockStar ModuPlug Online Configurator enables the quick and exceptionally user-friendly compilation of frames, modules, contacts, and accessories.
February 2021 New Connectivity Products > Wire, Cable, and Cable Assemblies
Carlisle Interconnect Technologies' new UTiPHASE microwave cable assemblies deliver outstanding electrical phase stability versus temperature without compromising microwave performance and are ideal for use in demanding defense, space, and testing applications. This series builds on the company's signature UTiFLEX flexible coaxial microwave cable technology by combining renowned reliability and industry-leading connector captivation with thermally phase-stable dielectric materials that eliminate the PTFE "knee." Although standard PTFE cable assemblies perform well in many microwave applications, the PTFE "knee" can cause unfavorable electrical length changes and negatively affect system performance at and around room temperature. As such, CarlisleIT's new UTiPHASE cable assemblies employ thermally phase-stable dielectric materials that effectively mitigate this condition by flattening the phase versus temperature response curve, minimizing system phase variation, and increasing accuracy. UTiPHASE series assemblies have a sturdy, concentric-core construction for improved reliability and crush resistance, are vertically integrated using proprietary CarlisleIT technology that allows for controlled fluoropolymer performance and reliable transmission, are universally compatible with existing standard connectors and armor, which helps reduce validations schedules and lead times, and exhibit propagation velocity of at least 80% with excellent insertion loss, which means they can be used as a drop-in replacements for many competing cable assemblies. They are also competitively priced and available with standard delivery times. Ideal applications for UTiPHASE cable assemblies include commercial and military phased-array radars, SATCOM and traffic collision avoidance systems, synthetic aperture radars, thermal test sets, and any RF/microwave system operating at or near room temperature.
Amphenol RF introduced a new line of pre-configured FAKRA cable assemblies ideal for use in a wide range of automotive development applications with frequencies up to 3GHz, including remote start, ADAS, and 360° cameras. The series features RG-58 and RG-174 flexible cables in standard lengths spanning 12" to five meters terminated with high-performance, industry-standard FAKRA connectors with mechanical keying and color coding, and each assembly is individual tested to ensure the highest quality standards. The company also expanded its line of fixed-length cable assemblies with reverse-polarity SMA (RP-SMA) connector configurations for antenna, test, and measurement applications with frequencies up to 6GHz. The new assemblies add popular RG-174 and RG-316 flexible cable options to the existing offering of robust RG-58 options, offer several standard lengths spanning six inches to two meters, and can be terminated with straight plug and bulkhead jack connector configurations rated for a minimum of 500 mating cycles.
February 2021 New Connectivity Products & Connectors
February 2021 New Connectivity Products > Sensors and Antennas
AVX Corporation released a new series of embedded Wi-Fi antennas designed to satisfy steadily increasing cross-market demand for smaller and thinner wireless products with superior signal sensitivity. The new W Series Embedded Wi-Fi Antennas offer a wide range of standard solutions with ultraminiature form factors, PCB or FPC antenna technologies capable of supporting single- and dual-band operating frequencies up to 6GHz, performance-enhancing foam coatings, and various mounting options to enable maximum design flexibility, easy implementation, quicker time-to-market, and reliable, well-matched performance for exceptional network coverage and high-speed data rates in wireless applications extending across the agricultural, commercial, consumer, computing, industrial, medical, and telecommunications markets. AVX's new W Series is comprised of three families of embedded Wi-Fi antennas — the W1, W2, and W3 Families — all of which support 2.4GHz, 5GHz, and 6GHz frequency bands, weigh just 0.3g, measure just 0.4mm in height, support three PCB/FPC thicknesses (0.1mm, 0.4mm, and 0.8mm), exhibit 50Ω unbalanced feed-point impedance, and comply with the latest RoHS directives. All three W Series Wi-Fi antenna families also offer FPC or PCB antenna technologies, three tuning options (tuning on plastic wall, tuning for foam on plastic wall, and tuning with ribs), three adhesive mounting options for compatibility with FPC, PCB, or PCB+ foam materials, three standard cable lengths (50mm, 100mm, and 150mm) and diameters (0.81mm, 1.13mm, and 1.37mm) with black or gray cable jackets, and three standard connector options: U.FL, W.FL, or MHF4 connectors in down, up, left, or right orientations with respect to PCB silkscreen printing. Additional options include no adhesive, no connectors, and the addition of a ferrite bead. Ideal applications for AVX's W Series Wi-Fi antennas include wireless gateways, access points, routers, and large area networks (WLANs), smart home systems, industrial M2M communications, digital signage, and a wide variety of other cross-market devices and equipment that employ Wi-Fi, Bluetooth, and ZigBee communications protocols. Lead time is currently seven weeks and design support is available upon request.
Molex introduced a new accelerometer-based, road-noise-cancelling (RNC) sensor as the first product in its new family of automotive active-noise-cancelling (ANC) sensors. Although currently more commonly associated with high-end headphones, ANC sensors will play a critical role in combatting unwanted road, wind, and HVAC car noise that, in EVs and HEVs, isn't masked by the sounds of internal combustion engines. They also mitigate low-frequency sounds that increase driver fatigue. The new ANC sensor family from Molex is intended to replace the heavy and expensive sound-absorbing materials traditionally used to insulate car interiors from excessive road noise and are designed to be installed on automotive chassis, as detecting these sounds at their source — near the road, tires, and HVAC system — hastens the processing of noise-canceling signals and achieves more accurate and efficient results. Due to this positioning, RNC sensors are also designed and performance-validated to withstand the harshest operating conditions. They are available in several different housings, including an IP6K9K enclosure, and were tested and validated in use with Silentium's Active Acoustics software, which removes up to 90% of unwanted noises across frequencies spanning 20Hz to 1kHz to improve driver and occupant comfort, safety, and wellbeing. In addition, the new ANC accelerometer and microphone sensors use Analog Devices' Automotive Audio Bus (A2B) technology to deliver high-fidelity audio while significantly reducing cabling complexity, costs, and weight. By pairing its new automotive ANC (RNC) sensors with Analog's A2B network, Molex can transmit noise signals to processing units in less than two milliseconds. A2B technology also allows a higher number of signals per chain to be processed. Unlike other products on the market, the new Molex ANC sensors are sensitive enough to measure and cancel road noise at slower vehicle speeds, giving designers greater flexibility in sensor placement while simplifying engineering. The new ANC and RNC sensors also employ integral connectors derived from Molex's Mini50 Connector family. These connectors offer up to 50% space savings over traditional USCAR 0.64 connectors and are daisy chained to simplify integration and provide up to 30% reductions in overall cable weight.
Pasternack launched a new line of economical rubber duck antennas designed to address WLAN, IoT, Utilities, SCADA, LoRA, cellular, and inventory tracking applications. The 12 new rubber duck antennas offer high gain for strong signal strength and building penetration capabilities, are available in 900MHz and 2.4GHz models with tilt-and-swivel or rigid RP-SMA, N-Type, SMA, and RP-TNC connectors, and can be used as drop-in replacements for OEM stock antennas affixed to access points and routers. Pasternack also recently released a new line of Yagi antennas ideal for use in utility, energy, SCADA, LoRa, and RFID inventory tracking applications deployed in rugged indoor and outdoor environments. The line currently includes five models that are made of aircraft-quality aluminum, operate at either 400MHz or 900MHz with 7–13dBi, and have ruggedized, fully welded, black-power-coated constructions made to reliably withstand both high winds up to 200mph and icy conditions. Both new antenna series are fully stocked and available for immediate shipping with no MOQ.
February 2021 New Connectivity Products & Connectors
February 2021 New Connectivity Products > Connector Materials, Accessories, Tools, and Development Kits 
TE Connectivity's new DEUTSCH 38999 Series IV metal protective connector covers are qualified to MIL-DTL-38999 Series IV, D38999/51, and D38999/52 slash sheets and designed to provide aerospace and defense customers with an alternative to more expensive commercial versions. The new MIL-spec connector covers help protect unmated connectors from debris and fluids including rain, sand, jet fuel, hydraulic fluids, and dust, and have a ruggedized but lightweight design. They are currently available in eight shell sizes and five plating options optimized for use in applications including military and commercial avionics systems, ground vehicles, radar systems, and missile launch platforms.
Würth Elektronik now offers the Intel SHDSL Evaluation Kit. The SHDSL standard enables data transmission over extremely long copper cables, providing optimal solutions for applications that aren't compatible with PoE and DSL technologies like G.FAST and VDSL. It supports transmission distances up to 15 kilometers (9.32 miles), achieves data rates of up to 15Mb/s using twisted-pair copper wires, and has even achieved a symmetrical-rate throughput of 60Mb/s using Cat 5E cable with four twisted-wire copper pairs. Würth's new SHDSL Evaluation Kit allows developers to test applications using the SHDSL transceiver from Intel. The evaluation board included in the kit can be used as an EFM modem, SHDSL EFM module, or plug-and-play Ethernet extender and has a selectable bitrate, including auto mode, USB-EIA232 emulation, and a TTL-compatible EIA232 interface. The SHDSL evaluation board also features more than 122 components from Würth Elektronik, including the LAN transformer, PMI inductor, ferrites, LEDs, capacitors, connectors, and switches, as well as a custom Würth transformer designed to be compact (17.7 x 13.4 x 12.7mm height), meet UL and IEC standards, and provide very good total harmonic distortion, low leakage inductance (<35µH), and excellent longitudinal balance. The SHDSL Evaluation Kit contains the evaluation board with the Intel chipset, two Cat 6 Ethernet cables, a micro-USB cable, and a guide for the first steps, and is ideal for testing applications including video surveillance systems, infotainment systems in airports, subway, and train stations, vending machines, bank terminals, traffic control systems, and industrial communication systems. Additional information about SDHSL technology and its utility is available on the Würth Elektronik website, along with an order form for the SHDSL Evaluation Kit. February 2021 New Connectivity Products & Connectors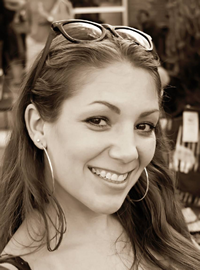 Latest posts by Christine Stieglitz
(see all)