May 2021 New Connectivity Products
Summary coverage of new-to-market connectivity products, including interconnects, wire, cable, and cable assemblies, sensors, antennas, materials, accessories, tools, and development kits.
May 2021 New Connectivity Products
May 2021 New Connectivity Products > Interconnects, etc.
HARTING's new Han L32 B connectors allow users to replace two size-16 B interfaces, which reduces installation space requirements by more than 40%; transmit power, signal, and data with fewer interfaces and fewer components; hasten assembly; reduce overall weight, which is especially beneficial in applications including robotics; and consume less energy than competing solutions, which enables more sustainable product designs. Optimized for versatility and broad application suitability, ranging from injection molding machines to automobiles, the new Han L32 B housings can be equipped with Han E insulators populated with 32 contacts and rated for 16A and 500V or Han-Modular articulated frames that can accommodate up to eight of the more than 100 Han-Modular modules. Housing options include sleeve housings with a straight or lateral cable outlets, bulkhead-mounted housings, bulkhead socket housings, and coupling housings equipped with Han-Easy Lock transverse brackets or side brackets made of metal. The new Han L32 B connector housings measure 57mm wide — or 25mm wider than 24 B solutions, which are the next smallest size of the now-seven housing sizes Han B connectors are available in (6, 10, 16, 24, 32, L32, and 48) — and are also available with three sizes of compatible cable glands (M40, M50, and Pg29) and equipped a protective cap on the mounting side to prevent damage when unmated.
SV Microwave developed a proprietary, automated procedure for removing undesirable remnants of gold plating from the solder area of its RF connectors per J-STD-001 and has leveraged this innovative capability to add new pre-tinned (de-golded) PCB connectors to its proven, high-performance, and high-density SMP and SMPM Series. These new de-golded, pre-tinned SMP and SMPM connectors offer improved solder joint reliability and cost savings compared to both outsourcing or de-golding in-house and are available with two pre-tinning options: SN64 and SN96. They are also available with simulation capabilities for footprint design optimization and robust technical support for design, assembly, and troubleshooting. The new 50Ω SMP and SMPM solutions support frequencies up to 40GHz with typical VSWR of 1.15:1 to 26.5GHz and 1.5:1 to 40GHz, tolerate 0.010" axial misalignment and ±0.010" radial misalignment, exhibit 0.06√f GHz insertion loss and shielding efficacy greater than -80dB from DC to 3GHz and -65dB from 3–26.5GHz, and are rated for 5,000Vrms dielectric withstanding voltage and operating temperatures extending from -65°C to +165°C. Smooth bore variants require 3lbs of mating force and 0.5lbs of unmating force, limited-detent variants require 5lbs and 7lbs, respectively, and full-detent variants require 7lbs and 9lbs mating and unmating force. These new pre-tinned, de-golded SMP and SMPM connectors also exhibit resistance to corrosion, vibration, shock, thermal shock, and altitude per various MIL-STD-202 test methods and are well suited for use in harsh-environment applications including military and aerospace radar transmit and receive units, space and other high-reliability communications and GPS, and other systems in which de-golding is a requirement or concern.
Fischer Connectors has extended its world-renowned flagship series of compact, lightweight, and ultra-rugged harsh-environment connectors with the release of two new products: the Fischer UltiMate 80 and Fischer UltiMate in size 15. The new field-ready Fischer UltiMate 80 connectors were engineered in Switzerland and are currently available in pre-cabled plug and pre-cabled or panel receptacle configurations with lightweight (2.7g) aluminum housings, triple key coding, IP68 environmental sealing (2m/24h), and two layouts featuring six or seven size-08 signal and power contacts compatible with up to 22AWG cable. These new ultra-rugged, lightweight, and IP68-sealed connectivity solutions are compliant with MIL-STD-810 and MIL-STD-202, intermateable with other NATO STANAG 4695 connectors, and ideally suited for use in a variety of harsh environment industrial, military, and marine applications, including defense and security systems, soldier modernization programs, instrumentation equipment, robotics, and unmanned vehicles. They also have an exceptionally rugged design by any market standards and deliver environmental and mechanical performance and endurance that far outperforms competing connectors from other suppliers. For example, Fischer UltiMate 80 connectors are extremely rugged — exhibiting high resistance to corrosion (500h salt mist), random vibration (7.7g), shock (100g), and cable bending (±45° for 5,000 cycles) — and reliably withstand operating temperatures extending from -55°C to +135°C, as well as up to 10,000 plug mating cycles, and up to 5,000 receptacle mating cycles. In addition, the new Fischer UltiMate Series connector in size 15 meets special power and high-speed data requirements for further design and technology developments with various contact layouts (2, 4, 8, 4+12 or 27 signal and power contacts). Further, both Fischer UltiMate connectors feature resin-sealed contact blocks with environmental sealing protection rated up to IP68 or IP69 even when unmated, as well as gastight seal and chemical, biological, radiological, and nuclear (CBRN) decontamination capabilities and superior cable resistance in terms of traction.
TE Connectivity has expanded its O.C.H. micro circular connectors to include a new seven-pin design that can further enhance soldiers' ability to communicate from the battlefield. Designed to meet the needs of the broadening range of harsh-environment combat applications within the U.S. Army's Nett Warrior soldier systems — a program developed to provide ground soldiers with instant situational awareness and communications capability by directly connecting them to the Army's tactical network — and especially the needs of military battery pack applications, the new design's seventh pin can be used for grounding or as an extra signal line. These new seven-pin O.C.H. micro circular connectors feature ruggedized, compact, and lightweight aluminum alloy shells with push-pull, quick disconnect coupling mechanisms and thermoplastic inserts and provide user-friendly solutions ideal for use in soldier-worn applications deployed in challenging battlefield conditions, including battery packs, soldier-worn vest cables, communication and power hubs, radios, and military vehicles. They also comply with certain U.S. Army mechanical and performance standards, including MIL-STD-810G.
WAGO added a complete line of function terminal blocks to its TOPJOB S push-button terminal block family. This latest expansion includes automotive and pivoting fuse holders, blade disconnects, and base carrier terminal blocks for pluggable modules, all of which are designed to protect circuits, support troubleshooting, and integrate electronic components, such as diodes and resistors, and can be combined with same-profile feedthrough terminal blocks to create complete solutions for sensors, actuators, and power circuits with fusing and disconnects. Each function terminal block variant features the company's industry-proven Push-In CAGE CLAMP connection technology and its intuitive, easily identifiable, orange pushbutton, which can be actuated using a standard tool. These new additions also utilize the same profile as other terminal blocks in the TOPJOB S family, which allows accessories including jumpers and universal marking strips to be interchanged throughout the entire line. The new function terminal blocks come in four basic styles with two-, three, and four-conductor variants. Options include miniature automotive blade fuses or miniature circuit breakers with multiple LED indication options for blown fuses, pivot-style glass fuse holders equipped with 5mm x 20mm miniature metric fuses, blade disconnect devices, and base carrier style solutions for pluggable glass fuse holders, orange disconnect plugs, or electronic component modules available with various plugs, including custom configurations and empty frames that allow users to design their own.
HARTING's new Han HPR High-Performance Transformer Connector (HPTC) is a converter-to-transformer interface especially designed for railway power distribution systems and optimized for long lifetimes in harsh environments. These pluggable connectors feature robust housings based on the company's proven High-Pressure Railway (HPR) standard and can be equipped with environmental sealing protection rated up to IP69K. They are also quick and easy to install and maintain and can support currents up to 400A, 850A, or 1,400A power classes and voltages up to 3.6kV or 4.8kV. Variants currently include Han HPR VarioShell solutions especially developed for jumper applications and Han HPR TPL solutions designed for power distribution in underfloor areas. Han HPR VarioShell solutions have a two-part, IP69K enclosure with a counterpressure frame, a circumferential internal seal, and a removable cover that allows for efficient assembly from both inside and outside the wagon and eliminates the need to interrupt connections for service and maintenance procedures. Han HPR Train Power Line (TPL) solutions are designed to replace UIC 552 underfloor power distribution interfaces that each required their own installation technology and had to be stocked separately. These preassembled Y-distributors are equipped with single poles for pluggable cable connections and provide a uniform power supply across all wagons, which also saves around 10kg of weight per installation.
Mill-Max developed a new receptacle series with compact, low-profile, open-bottom, solder-mount form factors designed to make mechanical switches hot-swappable. Repairing, upgrading, and customizing keyboards have long been tedious and time-consuming endeavors that could easily take 90 minutes or more; now, once installed, the new 3305-X Series receptacles eliminate the painstaking task of unsoldering then resoldering an entire keyboard and allow users to replace key switches in just a few minutes, many times over, regardless of skill level. The new 3305-X Series is designed to be soldered into a 0.060" (1.50mm) minimum mounting hole with an ultra-thin retention shoulder that allows plugged-in components to sit nearly flush to the board surface, and its open-bottom design accommodates varying lead lengths — 0.105" (2.67mm), 0.130" (3.30mm), and 0.155" (3.94mm) — with a standard above-board height of 0.010" (0.25mm) for optimal versatility, switch height, and functionality. The series also employs high-quality materials to help ensure reliability, durability, and ease of use and — like all Mill-Max receptacles — utilizes a beryllium copper contact clip to make dependable, low-resistance connections with mated leads and maintain those high-quality connections throughout thousands of mating cycles. These new receptacles accept round leads spanning 0.025–0.037" (0.635–0.940mm) in diameter, as well as square and rectangular leads spanning 0.019–0.026", which are typical of the leads found on most keyboard switches.
Harwin expanded its range of spring contacts with the addition of two new compact, multi-directional, surface-mount contacts capable of supporting both horizontal and vertical connection orientations and available in smaller sizes than the range previously offered. The new S1961-46R has a 3.55mm height profile while the S1971-46R has a 4.55mm height profile, and their shared ability to support horizontal as well as vertical operation provides engineers with enhanced flexibility ideally suited for high-density electronic designs. Both new contacts are also rated for 14A, which allows them to be used in low-level power delivery, signal transfer, and enclosure grounding, and since connections are made by touch rather than wiping action, they have a mating durability of more than 5,000 cycles.
Hirose's new FX26 Series 1mm-pitch board-to-board connectors combine rugged shock and vibration resistance with high heat resistance up to 140°C and are ideally suited for internal connections within automotive powertrains, including motor controllers. The series supports a floating range of ±0.7mm in the X/Y direction and ±0.75mm in the Z direction, which allows it to effectively absorb misalignments caused by tightening screws and PCB shrinkage caused by high temperatures, and has a large effective mating length for improved performance and reliability. FX26 Series connectors are also quicker and easier to assemble and lower cost than the majority of the cable connectors traditionally used in these applications. The series is currently available in five stacking heights (15, 18, 20, 23 and 25mm) and five pin counts (20, 30, 40, 50, and 60).
SCHURTER's DG11 Series power entry module has received CCC approval in addition to ENEC and cURus approvals, paving its entry into the Chinese market. DG11 power entry modules incorporate SCHURTER's resettable TA35 two-pole circuit breaker, which is available with 0.5–15A current ratings well suited for use in industrial applications including motor drives that require protection against high inrush currents and transient loads, as well as a rocker switch that prevents inadvertent actuation and is available in illuminated and non-illuminated versions and a variety of colors and markings. These compact power entry modules are rated for up to 10A at 250V and are uniquely available in IP67-rated versions equipped with a flange gasket that's secured to the front panel with gasketed screws and a factory-mounted cover. IP67 variants are ideally suited for use in medical and laboratory applications including ultrasonic cleaners, overhead stirrers, and shaking water baths, as well as for commercial cooking appliances and power tools. DG11 power entry modules are also available in IP40 versions with snap-in mounting configurations compatible with 1–3 mm panels or screw mounting configurations equipped with top or side flanges and suitable for front- or rear-panel attachment, and both versions are compatible with SCHURTER's V-Lock cord retention feature.
Lumberg has been producing customized, high-current contact elements for Tier 1 automotive suppliers for more than 15 years. These specialized components are essential for frequency conversion in applications including mechatronic modules and control units and have been deployed in millions of automobiles ranging from more economical vehicles like Volkswagens to high-end luxury vehicles like Rolls-Royce. In recent years, these high-current contact elements have proven especially beneficial in hybrid- and electric-drive vehicle applications including control units, battery storage systems, and on-board charging modules, as well as in industrial electric motors, and both of these market segments have been experiencing significant global increases in demand inspired by megatrends including sustainability, efficiency, DC electrification, and e-mobility. As such, Lumberg has experienced a significant increase in orders from automotive and industrial customers alike and, in addition to developing an array of new customer-specific high-current contact elements for Tier-1 automotive suppliers and industrial manufacturers, has also begun producing standard, off-the-shelf (OTS) high-current contact elements that can be supplied through distribution. These new high-current, OTS phase contacts (P/N 4580) are designed to connect two PCBs, are especially well suited for use in tight spaces, and are currently available in six standard solutions with one of three configurations. The first configuration can be plugged into standard tab contacts and soldered to the first PCB, the second can be laser welded onto a lead frame to make vertical contact with a blade contact on the second PCB, and the third configuration features mating areas on both sides to allow tab contacts to be inserted from above or below, through the circuit board. In addition, each of the six contacts can be equipped with integrated positioning pegs to ensure a perfect fit on PCBs. The tin-plated, single-pole socket contacts of the smaller version (P/N 4580 03) mate with 5.3mm x 0.8–2.0mm tab contacts and, depending on the PCB layout or lead frame, can handle currents up to 60A at 20°C with less than 0.5mΩ contact resistance. The larger version (P/N 4580 04) can mate with tab contacts up to 8.0mm and handle currents up to 80A with less than 1.0mΩ contact resistance.
HARTING expanded its Han Module portfolio with several new modules optimized for compressed air, energy storage, and Ethernet. The new 300A Han-Modular Series module is designed to enable more capacity with less weight to help increase machine efficiency and system sustainability in new energy storage units with outputs of 200A and 800VDC. It is also suitable for upgrading existing systems due to plug-in compatibility with the Han 200A module. Additional features include touch-safe contacts and the ability to connect directly to busbars or be integrated into storage drawers. The new X- and D-coded M12 connectors are the first M12 solutions to be introduced to the Han-Modular range and allow users to integrate 10Gb/s Ethernet into a particularly compact and space-saving modular interface that's also significantly more robust than conventional RJ45 solutions. They are also compatible with all common bus systems, including PROFIBUS, PROFINET, CAN, and CAT5 and CAT6a Ethernet. The new Han Shielded Power Module provides a space-saving and easy-to-maintain alternative to hard-wired shielded power cables, features three power contacts rated for 16A and 400V, and is suitable for applications including frequency-controlled drives. The new Han Shielded Module Basic is an EMC-protected module for signal transmission that features a large-area shield transfer, a 360° shield plate, and up to 27 shielded D-Sub contacts in a compact form factor rated for 4A and 32V. In addition, the new Han Megabit Module Adapter allows the Han Megabit — which features eight data pins and a shield contact and enables Ethernet transmission with two CAT5 lines and one CAT6a line — to be plugged into PCBs. Lastly, the new Han Pneumatic Double Module for compressed air transmission will be launched in the current quarter. This module features 8mm or 10mm contacts to provide sufficient capacity to operate valve terminals and an easy-to-assemble push-in design with quick connection technology or conventional pneumatic connections and supports systems with internally and externally calibrated 3, 4, 6, 8 or 10mm pneumatic tubing.
TE Connectivity expanded its HDC HMN modular system for harsh industrial applications with the addition of a new shielded CAT5e modules for power, signal, and high-speed data transmission in applications including automated assembly and production lines, robotics, electrical and pneumatic handling equipment, and control cabinets. The space-saving modules are available with two or six contacts in each circular insert and with up to three inserts per module, all of which provide high signal integrity via individual shielding of each Ethernet pair, enhanced flexibility with high-density data inserts in standardized modules that are compatible with entire HMN range, and ease of assembly.
ODU added a new disposable receptacle to its ODU MEDI-SNAP push-pull connector series. The new single-piece, front-mounting, disposable receptacle has a compact, space-saving form factor equipped with 34 high-density contacts, is built in accordance with the IEC 60601-1 standard (2 MOOP / 1 MOPP) to ensure a high degree of patient protection, and meets medical device manufacturer requirements for devices that must be disposed of after only a few uses. It is also reliable, economical enough for large-volume projects, and ideal for use in a variety of disposable medical applications, including catheters, electrosurgical devices, endoscopes, and ablation devices. In addition, it can be flexibly combined with all size-2 ODU MEDI-SNAP Push-Pull connectors and, if required, reliably withstand at least 25 mating cycles.
ETCO Incorporated introduced a new line of battery terminals, ignition terminals, and various other connector types that are made in America to help eliminate supply chain disruptions and can be packaged and delivered as a single SKU to simplify OEM purchasing and inspection processes. The new ETCO Standby and Portable Generator Terminal Products include lead-free and RoHS-compliant top-post battery terminals, locking ring terminals and serrated rings, ignition and spark plug terminals with high retention clips, and insulated terminals that can be supplied loose or in strip form for compatibility with automated processing equipment. In addition, most ETCO Standby and Portable Generator Terminal Products have an F-Crimp for a more secure connection than conventional, rollover-style flag ears and enable faster automated wire processing speeds with less fracturing, better wire deformation, and a more distinct bell-mouth. These new terminals and connectors also conform to several critical industry specifications, including ISO 9001:2015, IATF 16949:2016, and ISO/TS 1649:2002.
HARTING added new rear-mount contact inserts to its EMC-shielded, metal shell Han EMV and Han HPR Series to simplify the placement of interfaces on switch cabinet walls, and especially in cabinets populated with prefabricated cable assemblies, as well as hasten installation times and reduce installation costs. Product assembly can be further accelerated with the use of a mounting frame, but the modules can also be directly inserted into the housings.
May 2021 New Connectivity Products > Wire, Cable, and Cable Assemblies 
SV Microwave released new standard SMA and 2.92mm female bulkhead RF cable assemblies designed to transmit a signal through a panel via a single mounting hole. The bulkhead connector style enables installation through a box or panel without the use of screws. Instead, a fastening nut is installed around the front of the connector, on the outside of the box or panel. This design enables faster installation than two- and four-hole flange designs and is mating compatible with standard threaded SMA and 2.02mm male connectors. The new SMA female bulkhead cable assemblies support frequencies extending from DC to 26.5GHz, while the 2.92mm variants support DC to 40GHz performance. Both variants also feature 6" fixed-length cable assemblies and are well suited for use in military, aerospace, panel mounting, transceiver box, and test and instrumentation equipment applications.
HARTING's new Han S connectors and complete, customizable cable assemblies provide prefabricated interfaces optimized for energy storage systems that require numerous battery module connections. These new vibration-proof connectors reduce onsite wiring requirements and installation costs and are the first HARTING connectors specifically designed for front-mounted energy storage systems. The Han S series currently features three assembly options: the Han S 200 CA-c-b/r 25², CA-c-b/r 35², and CA-c-b/r 50 mm² and four standard cable lengths: 20cm, 30cm, 40cm, and 50cm, as well as a mechanical coding system that makes misalignment impossible, finger-proof contacts that ensure safe installation, M8 bolt or busbar connections, and visual confirmation of proper locking. It also employs halogen-free and ozone-resistant materials, complies with industry standards including EN 45545-2, NF F 16-101, and the new UL 4128 standard for stationary energy storage systems, and is rated for 1.8kV (25 mm²) to 3kV (50mm²) AC and 2.7kV (25 mm²) to 4.5kV (50mm²) DC in operating temperatures extending from -50°C to +120°C. 
Leoni developed a new hygienic and mechanically durable double-jacket Industrial Ethernet cable for factory use in the food sector. This specially developed cable meets the highest demands in terms of hygiene, including EHEDG certification and strict compliance with FDA regulations, and features a double-jacket structure made of a PVC inner layer and a thin FEP outer layer. The two materials are extruded onto the cable in two layers in order to combine the two materials into a single unit, and the FEP outer layers is extruded transparently so that the green PVC jacket is clearly visible and the cable can be quickly and easily identified as an Industrial Ethernet cable. The PVC portion of the cable provides the prescribed jacket wall thickness, as well as both the flexibility and mechanical strength necessary to allow the cable to be used under heavy mechanical strain in a drag chain with up to 500,000 flex cycles and to reliably resist torsion ±180° across a meter for one million cycles. Similarly, the FEP jacket protects the PVC substructure against abrasion and aggressive cleaning chemicals and is so smooth that microbes and other microorganisms cannot adhere to it, which ensures a very hygienic surface. The FEP layer is also free of plasticizers and other additives and both that and the PVC jacket are self-extinguishing and compatible with demanding fire protection requirements. As such, the double-jacket cable can be certified for installation in buildings in accordance with the EN 13501-6 ECA fire classification of construction products and building elements. It also meets the fire protection requirements of UL 1685 (CSA FT 4) and has a UL AWM Style specifically created for its double jacket.
May 2021 New Connectivity Products > Connector Materials, Accessories, Tools, and Development Kits
ITT Cannon further expanded its standard shielded backshell offering with the addition of new single-piece, military-grade, metal backshell adapters equipped with an integrated banding area optimized for use with shrink tubes in military, off-highway, transportation, and industrial applications. These new banded backshell adapters are made using market-established manual and semiautomatic banding tooling and designed to enable faster assembly and process control for ITT's CA Bayonet (VG95234), KPSE (VG95328), KPT, and KPTC Series connectors. They provide secure and cost-effective tension lock connections for 360° shielding braids wherever future reparability or maintainability is necessary and are available in a full range of connector and cable outlet sizes, as well as with a variety of harsh environment plating options, including A34, A232, A233, A240, and cadmium.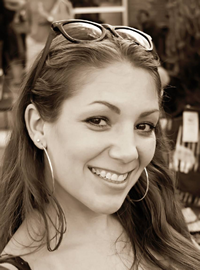 Latest posts by Christine Stieglitz
(see all)