Off-Highway Equipment Connectors Product Roundup
This week's Product Roundup highlights off-highway equipment connectors from leading suppliers.
Off-Highway Equipment Connectors
Phoenix Contact's new DT-to-M12 adapters make it quick and easy to adapt harness applications for connected systems in heavy-duty industrial, agricultural, and off-highway equipment without any splicing. These splice-free DT adapters reduce labor requirements and installation time, eliminate potential points of failure, and simplify field repair and retrofit procedures. They also comply with IEC 61076-2-101 and SAE J2030 requirements and weigh only 20g apiece. The new DT-to-M12 adapters are currently available in three variants with glass-filled nylon grip bodies and contact carriers, IP67 or IP69K Viton seals, five gold-over-nickel-plated bronze A-coded M12 contacts, nickel/tin-plated bronze DT contacts, and either plastic, stainless steel, or nickel-plated brass knurls. The adapters are rated for 4A, 48VAC, 60VDC, and more than 100 complete mating cycles in operating temperatures extending from -40°C to +105°C. They also require 0.4Nm of torque on the M12 side and are classified as overvoltage category II and pollution degree 3 products. Samples are available upon request.
Designed for use in high-power, harsh-environment industrial and off-highway equipment applications, including railway, earth moving, and agricultural equipment, transportation and energy storage systems, and other heavy machinery, the Panther connector product family from Positronic provides reliable, high-power connections that ruggedly withstand shock, vibration, UV radiation, salt spray, ingress, and temperature extremes and meets rigorous fire, smoke, and toxicity requirements for passenger applications. Panther connectors are rated for up to 1,600V, meet EN45525-2 HL3 (R22/R23) requirements, and offer four levels of mated environmental sealing protection: IP65, IP67, IP68, and IP69K. The medium-sized Panther I (PA) Series connectors are available in free-cable and panel-mount configurations equipped with a jackscrew locking system, black UL94 V-0 LCP insulators, and power or hybrid power and signal contact layouts. They can be populated with various combinations of power pins rated for up to 45A or 105A and signal pins rated for up to 5A — both of which are made of copper alloy plated with gold flash, 0.76µm, or 1.27µm of gold and available in fixed and removable versions — and are rated for up to 1,000 mating cycles in operating temperatures extending from -55°C to +200°C. The larger-sized, power-only Panther II (PB) Series connectors are available in free-cable configurations equipped with a unique, stainless steel locking lever for enhanced connection security in harsh environments, black UL94 V-0 PEI insulators, and removable copper alloy power contacts plated with gold flash, 0.76µm, or 1.27µm of gold and rated for up to 110A or 230A. These touch-safe connectors are also rated for up to 500 mating cycles in operating temperatures extending from -55°C to +160°C and exhibit rugged resistance to chemicals and corrosion.
PEI-Genesis supplies ITT Cannon's Trident connector family, which features three series of rugged, reliable, lightweight, and cost-effective circular connectors — the Trident Ringlock, Trident Neptune, and Trident Neptune Metal Series — all of which are fully sealed to IP67 and suitable for use in applications including trucks and busses, off-highway vehicles, mass transit systems, marine electronics, industrial machinery, process control equipment, and remote sensors. Trident Neptune Metal (TNM) Series connectors provide rugged and versatile power and signal solutions designed to meet the needs of industrial, transportation, and off-highway equipment that requires shielding, sealing, and the added durability of a metal shell. The series features nickel-plated zinc alloy shells in cable-connecting and flange-mount receptacle and cable-connecting plug configurations and is equipped with 360° shielding, IP67 sealing, black UL94 V-0 nylon insulators, and 4–19 tin-, gold-, or silver-plated copper alloy crimp contacts. As part of the larger Trident Connector System, TNM Series connectors also employ the same Trident contacts used throughout the product line, as well as its standard membrane seals and Universal Shielded Endbell, all of which help make them both cost effective and easy to assemble. The series is rated for 250VAC operation in temperatures extending from -55°C to +105°C for 200 mating cycles. Additional features include support for mixed signal layouts rated for 16A, power contact layouts rated for 40A, and 20–8AWG cable and compliance with UL 1977, CSA C22.2, and RoHS requirements.
Series 696 male cable connectors from binder USA are part of the company's Harsh Environment Connector (HEC) portfolio, are widely used in off-highway ISOBUS systems, and are available in three variants that all share nylon contact bodies with reliable bayonet locking systems, silver contact plating, and crimp terminations. The four-position male cable connector features an additional position for a ground contact and IP69K environmental sealing, accepts 14AWG wire, is rated for 32A and 600V, and is approved to both UL and VDE. The eight-position male cable connector features four signal positions, three power positions, an additional position for a ground contact, and 7–13mm or 12–17mm cable outlets. It accepts 26–14AWG wire and is rated for 3A signal, 25A power, 5,000V impulse voltage, and operating temperatures extending from -40°C to +100°C. It is also classified as pollution degree 3, overvoltage category III, and material group III. The 12-position male cable connector features a 6–13mm cable outlet, accepts 26–18AWG wire; is rated for 5A, 250V, 4,000V impulse voltage, and operating temperatures extending from -40°C to +100°C; and is also classified as pollution degree 3, overvoltage category III, and material group III. Contacts for all three variants are sold separately.
COAX Connectors' 50Ω, right-angle N-type solder/crimp plugs for Group DE cables — such as Times LMR 400, TZC50032, Belden 9913, and RG8 — are rugged, mid-sized, and screw-coupled connectors designed for use up to 6GHz in a wide range of demanding applications including off-highway vehicles and heavy equipment. These connectors are designed to the IEC 61169-8 standard, weigh 60.27g apiece, and have N-type interfaces according to MIL-30912, 10.9mm nickel-plated-brass hexagon outer contacts, brass screw coupling nuts, silicone gaskets that provide IP67 protection when mated, PTFE insulators, gold-plated phosphor bronze center contacts with solder terminations, and crimped braids. They require a maximum of 6.6Ncm of mating and unmating force, recommend a maximum of 170Ncm coupling nut torque, and achieve a minimum of 27N contact retention force and a minimum of 150N cable retention force. In terms of electrical performance, they are rated for 1,500Veff dielectric withstanding voltage, 5,000MΩ insulation resistance, and -12dB return loss at 6GHz. In addition, these 50Ω right-angle N-type plugs are RoHS3-compliant, rated for 500 mating cycles in operating temperatures extending from -55°C to +155°C, and available as custom cable assemblies.
Waytek supplies a range of connectivity components from Aptiv's Harsh Environment Series (HES) Connector System, which provides reliable environmental sealing, high current handling capabilities, high terminal retention strength, and dramatic cost savings over traditional multipin connectors. HES connectors are designed for use in agricultural, construction, and off-highway equipment, commercial vehicles, marine industry electronics, and other heavy-duty, harsh-environment applications and are especially well suited for use in high-density in-line applications, such as engine compartments and vehicular firewall pass-through locations. These versatile, easily customizable connectors have industry-standard size 24 shells with six terminal configurations and are also compatible with the popular DEUTSCH HDP Series connectors, which are often more challenging to source and have much longer lead-times. Waytek's on-the-shelf, ready-to-ship supply of Aptiv HES connectors includes 29-pin plug housings and receptacles and size 20, 16, or 12 female and male terminals compatible with 22- to 10-gauge TXL or GXL/SXL wire types.
BizLink custom designs and develops wire harnesses for off-highway vehicles, including high-voltage and high-current main and engine harnesses, as well as high-quality taillight harnesses. Optimized to deliver the high-performance required of demanding off-highway equipment, these harnesses feature characteristics including tested and proven gas-tight and waterproof constructions and AOI-inspected fuse boxes for effective circuit protection. BizLink has a long history of designing, developing, and supplying customized main, engine, and taillight harnesses to top-tier off-highway equipment OEMs and offers excellent quality, proven capabilities, and comprehensive technical support and global logistics.
NorComp's NANOOK product line currently features three series of ruggedized, waterproof D-Sub connectors with flanged constructions for enhanced mechanical strength and ease of installation and IP67 sealing for environmental protection. Designed to provide reliable, cost-effective, and user-friendly connectivity solutions suitable for use in various industries and applications, this flanged product range — available in standard-density, high-density, and combo-D variants that respectively comprise the SDF, HDF, and CDF Series — also offers four shell sizes (E, A, B, and C), multiple pin counts and layouts, four current ratings (3A, 5A, 20A, and 40A), and three termination styles (solder-cup, vertical solder tail, and right-angle solder tail) for design flexibility. NorComp's HDF Series high-density, flanged D-Sub connectors have nickel-plated steel shells, nickel-plated brass hardware, UL94 V-0 PBT flanges and insulators capable of withstanding process temperatures up to 230°C, silicone O-rings, and 15, 26, 44, or 62 non-removable machined brass contacts plated with gold flash for 150-cycle durability or 30μin of gold for 500-cycle durability. They are rated for 3A, one minute at 1,000VAC, a minimum of 5GΩ insulation resistance, a maximum of 10mΩ contact resistance, and operating temperatures extending from -25°C to +85°C. These turnkey IP67 connectors are also RoHS compliant and, like the rest of the NANOOK product range, are well suited for use in a wide range of demanding applications, including off-highway and telecommunications equipment subject to the elements, industrial and medical equipment subject to washdowns, rugged computing and military communications systems, marine electronics, industrial robotics, and remote sensors, gauges, and dataloggers employed in outdoor or otherwise harsh environments.
TE Connectivity's BATTU dual-wall heat-shrink tubing is a semi-rigid, flame-retardant solution especially designed for power-cable-to-terminal applications in commercial and off-highway vehicles and industrial equipment subject to an array of environmental and operating hazards. BATTU tubing consists of a polyolefin jacket that meets ISO6722 flammability requirements and a polyamide inner adhesive wall capable of bonding to a variety of substrates. It has a 2:1 shrink ratio designed and sized for rapid application and reliability, helps hasten assembly, offers a degree of strain relief, and has the potential to reduce applied costs. It also provides electrical insulation and mechanical protection from abrasion and bending, resists moisture including automotive fluids, and withstands operating temperatures extending from -40°C to 130°C. TE's BATTU dual-wall heat-shrink tubing is available in six convenient cut lengths (32, 39, 51, 64, 77, and 102mm) to help prevent splitting that could result from improper cutting, accommodates 6–4/0AWG cable, is rated for 600V with 19,700V/mm dielectric strength, and is compliant with UL E85381.
HARTING's Han Ex NEC 500 Class I Division 2 Connector Series meets all electrical requirements for implementing high-quality connectivity solutions in hazardous locations in the Americas and is especially well suited for use in energy industry applications, including power generation equipment, alternative energy systems, oil and gas exploration, petrochemical processing, mining operations, fuel storage facilities, and the off-highway equipment and commercial vehicles used to transport potentially combustible or explosive substance like crude and fuel. Han Ex NEC 500 connectors feature blue housings made from a special alloy designed to withstand pulverized methane-coal dust atmospheres and clearly indicate suitability for use in potentially hazardous locations. They are available in housing sizes spanning 3A to 48B, as well as with corresponding hoods, environmental seals rated for IP65 to IP67 protection when mated, three termination options: crimp, screw, and Han-Quick Lock, and cable outlet thread sizes spanning M20 to M40. Additional features include quick connect and disconnect capabilities that hasten installation and offer improved vibration resistance and safety features, metal locking levers that require tools to open to prevent unintentional disconnection in explosive atmospheres, and high-density contact inserts that provide critical space savings while supplying up to 90V and 16A in operating temperatures spanning -20°C to +40°C. The series is also UL-approved (UL file number: E482115) and, by virtue of the fact that the American National Electric Code's NEC 500 Class I Division 2 regulatory standard for electrical connectivity in hazardous and explosive locations complies with the requirements for the European EN 60079 standard for explosive location applications, capable of being employed in European markets as well.
Allied Electronics & Automation supplies Amphenol Sine Systems' AT Series connectors, which are designed to be interchangeable with DEUTSCH DT Series connectors and are suitable for use in a variety of heavy-duty applications in off-highway, transportation, military, alternative energy, agricultural, and marine environment electronics. These high-performance, cost-effective connectors feature robust environmental seals with industry-leading seal retention capabilities and unique contact technologies that boost performance while maintaining drop-in compatibility with other existing standard products worldwide. AT Series connector housings are manufactured with an RoHS-compliant thermoplastic material that exhibits excellent durability, UV resistance, and dielectric and mechanical properties and incorporate an integral latching system that ensures a definitive electrical and mechanical connection. The sealing system is comprised of front and rear high-temperature silicone seals that establish reliable, IP67-rated perimeters against environmental ingress when mated, in the back with the help of optional sealing plugs and back caps, and in the front with the help of recessed cavities that ensure a secure fit and wedge locks that ensure reliable seal alignment and retention. AT Series connectors are available with seven pin-counts (2, 3, 4, 6, 8, 12, and 18) and equipped with high-quality, size #16, nickel- or gold-plated copper alloy contacts rated for up to 13A at 125°C continuous and designed to accept 14–20AWG wire. The series is also resistant to shock and vibration and rated for a minimum of 100 mating cycles in operating temperatures extending from -55°C to +125°C.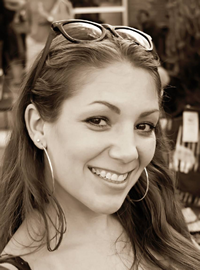 Latest posts by Christine Stieglitz
(see all)