February 2020 New Connectivity Products
Summary coverage of new-to-market connectivity products, including interconnects, wire and cable, cable assemblies, materials, accessories, tools, development kits, and connector-adjacent technologies, such as sensors and antennas. Supplier names are generally linked to product announcements and product names are generally linked to product pages or datasheets.
February 2020 New Connectivity Products
February 2020 New Connectivity Products > Interconnects, etc.
I-PEX Connectors' new MHF 7S coaxial cable connectors have a microminiature 2.0 x 2.0mm footprint, a maximum mated height of just 1.40mm, and a unique shielding design — the industry's first stripline-terminated signal pin in a receptacle grounding ring — that improves EMI performance in millimeter-wave applications including 5G base stations and antenna systems. The new RF connectors exhibit 50Ω characteristic impedance, operate at frequencies up to 15Ghz with a maximum VSWR of 1.50 in operating temperatures extending from -40°C to +90°C with up to 90% non-condensing humidity, and are rated for 60VAC operation, a minimum of 200VAC dielectric withstanding voltage, a maximum of 20mΩ contact resistance, a minimum of 500MΩ insulation resistance at 100VDC, and 30 mating cycles. MHF 7S connectors also have UL94 V-0 LCP housings and nickel-plated phosphor bronze contacts with gold-plating in the contact area and are both halogen-free and compliant with REACH and RoHS directives. MHF 7S plugs are available as cable harnesses with 32AWG cable and optional inspection adapter and mating/unmating tool accessories, and MHF 7S receptacles are available with optional inspection adapter, high-cycle N30 SMPM adapter, and N30 SMPM-to-815mm adapter cable accessories.
Stewart Connector's new HDMI version 1.4 connectors are designed to deliver the highest quality high-definition audio/visual content in a compact, economical, and easy-to-use design. The series combines support for standard, enhanced, and high-definition video plus multi-channel audio in a single cable connection to eliminate both the cost of and potential confusion caused by additional cables in complex A/V applications and is currently available in right-angle and vertical configurations with shielded, high-temperature, UL94 V-0 thermoplastic housings and brackets, Type-A interfaces, and copper alloy contacts plated with 30µin of gold, and with or without fully shielded mounting flanges. The new HDMI connectors are rated for 0.5A, 40V, and 10,000 mating cycles in operating temperatures extending from -20°C to +85°C; are ideal for use in applications including HDTVs, set-top boxes, high-definition monitors, screens and displays, gaming applications, A/V receivers, and various IoT applications; and are available at Digi-Key, Mouser, and Newark. February 2020 New Connectivity Products
NorComp relaunched and expanded upon its VULCON range of compact circular connectors with the addition of new M12 L-Code and X-Code cable- and panel-mount connectors and new M12 pigtail connectors. VULCON connectors are engineered to reduce installation and tooling costs, provide high-performance connectivity, and minimize equipment downtime in harsh-environment applications including industrial automation equipment, robotics, sensors, process control equipment, and industrial lighting systems. Comprised of M5, M8, and M12 solutions available in solder-cup panel-mount, vertical and right-angle board-mount, cable-mount, and complete cable assembly configurations with pin counts spanning 2–12 positions, the VULCON range also features full metal shells for EMI/RFI shielding, provides IP67/IP68 protection in both mated and unmated conditions, takes up less room than rectangular connectors, and enables the efficient use of limited mounting space, which is especially critical in multiple design-in applications. It is also RoHS compliant and rated for up to 5A per contact and operating temperatures extending from -40°C to +85°C. The new L- and X-Coded M12 connectors add to the range of existing A- and D-Coded M12 solutions and feature nickel-plated brass shells and nuts, UL94 V-0 black PBT insulators, IP67 EPDM O-rings, and six pin-counts with 3–12 non-removable, gold-plated brass contacts. M12 L-Code connectors are rated for 10A and a maximum wire size of 16AWG while M12 X-Code connectors are rated for 0.5A and 48V and designed to support up to 10Gb/s in Industrial Ethernet applications. In addition, M12 X-Code connectors in right-angle solder-cup variants are available with a backshell kit that allows users to build cable assemblies without overmolding and panel-mount solder-cup and vertical through-hold variants are available with rotated shells to match competitive parts. The new M12 pigtail connectors are available with nickel-plated-brass or stainless steel shells and nuts, three pin-counts (4, 5, and 8), and two standard lengths (6" or 12") or custom lengths. In addition, four- and five-pin variants are available in both front- and rear-mount options and two color codings.
TE Connectivity further expanded its M12 connector portfolio with the addition of new A-, B-, and D-coded, right-angle, IP67 connectors that support direct mounting onto PCBs and panels and provide efficient, high-quality, and reliable signal transmission in harsh-environment applications including industrial automation equipment, heavy-duty machinery, sensors, and Industrial Ethernet architectures. The new M12 connectors feature an integrated plastic mounting snap that's easy to install, facilitates strong mechanical and electrical connections, and offers valuable PCB space savings that can lead to reduced installation costs and increased productivity, an industry-standard interface that's compatible with a wide variety of sensors, switches, and other industrial devices, and IP67 sealing for protection against the ingress of dust and water at depths of up to 1m. They are designed to complement other field-installable connectors and cable assemblies from TE, are currently available in three pin-counts with two, five, or eight positions and with short lead times, and are UL certified and compliant with IEC specifications.
February 2020 New Connectivity Products
I-PEX Connectors further extended its 5G connector portfolio with the release of the new MHF 7 micro-coaxial connectors, which provide excellent electrical performance through 45Ghz operation, have a microminiature 2.0 x 2.1mm footprint with a maximum mated height of just 1.40mm, and exhibit a maximum VSWR of 1.68 at 45GHz, which proactively solves potential performance problems in millimeter-wave applications including 5G infrastructure, fixed wireless access, notebook PCs, and small cells. They also exhibit minimum impedance, accept 30AWG micro-coaxial cable, and are halogen-free and REACH and RoHS compliant.
Bel Magnetic Solutions introduced new single-port, four-pair, 5GBase-T MagJack integrated connector modules (ICMs) that provide 60W or 100W of power over Ethernet (PoE) at 5G speeds to support the amplified power transmission and faster data speed demands of applications including 5G infrastructure, next-generation access points, IP cameras, low-density Ethernet switches, LED lighting systems, high-bandwidth wireless access points, and base stations. The new 5GBase-T ICMs employ standard footprints and pin-outs to enable drop-in replacements with no PCB changes for 1G products, double the amount of power used in current 60W applications, are five times faster than standard Gigabit Ethernet (GbE) system speeds, and can be used as power source equipment (PSE) or powered devices (PDs). They are also compatible with all major multi-rate (1G, 2.5G, and 5G) PHYs, including the latest current-mode and voltage-mode PHYs, are backward compatible to slower speeds and lower power as needed, and comply with NBASE-T, IEEE 802.3bz, and RoHS 6/6 requirements. The new ICMs feature RJ45 tab-up constructions for ease of use, EMI spring tabs on the shield for enhanced EMI and ESD performance, and contacts plated with 30µin or 50µin of gold per TIA requirements, and are hi-pot tested during production and UL recognized. In addition, they can carry 1,000mA of current at 57VDC continuous, are available with many different LED indicator options, are rated for operating temperatures extending from -40°C to +85°C, and are available at Digi-Key, Mouser, and Newark.
Yamaichi's new Y-Circ M Series cable-side M12 connectors have an internal push-pull locking mechanism that engages the device socket from the inside via locking hooks and, as a result, require the same installation space as common screw-locking M12 connectors and support flush-mounted housing alignments. The new M12 push-pull locking connectors are miniature and mechanically robust, featuring particularly long latching hooks designed to resist torsional loads, support both blind- and tool-free mating, and are available with IP65 and IP67 environmental protection. They are also mating compatible with conventional screw-locking M12 connectors and currently in the process of international standardization per CDV IEC 61076-2-012 to further ensure cross-manufacturer compatibility. The Y-Circ M Series M12 connectors are currently available with A-, B-, and D- coding and X-Coding for high-data-rate performance according to Cat 6a and L-Coding for power transmission are currently in development.
Ironwood Electronics' new zero-footprint Grypper/G40 test socket for the latest generation of package-on-package (PoP) LPDDR5 memory devices shares the same location and PCB footprint as these devices, which have 496 balls on a 0.4mm pitch, and provides superior electrical test performance with speeds up to 5,500Mb/s for development and failure analysis. The new PoP-type, surface-mount socket is compatible with standard soldering methods, supports press-fit device insertion, and features a unique contact geometry that grips onto the solder balls of the device and is easily removed using a simple extraction tool. It exhibits -1dB insertion loss up at up to 21.5GHz and is available in three configurations: sockets with RoHS solder balls, sockets with tin-lead (SnPb) solder balls, and sockets with no solder balls. February 2020 New Connectivity Products
Amphenol RF expanded its QMA product line with the addition of two new connector options designed for compatibility with LMR-400 cable from Amphenol Times Microwave. The new QMA connectors offer all the same features and benefits as the rest of the connectors in the QMA portfolio and are available in straight plug and jack configurations that have a traditional snap-on interface for quick and easy installation and low RF leakage and support 50Ω operation from DC to 12.4GHz. Ideal applications include 5G wireless infrastructure, medical electronics, and test and measurement equipment.
February 2020 New Connectivity Products > Wire, Cable, Cable Assemblies, and Tubing
Mill-Max Manufacturing Corporation's new 867 Series pre-wired, spring-loaded connector (867-22-002-70-501010) combines a two-position header with high-reliability spring-loaded pogo pins and a 12" pigtail to provide cost-effective, ready-to-use, quick-connect solutions for wire termination in applications including battery charging and low-power delivery. The new pre-wired connector eliminates wire-to-connector crimping challenges including tooling, installation time, and labor and offers flexible termination options for the open end of the wire, including soldering, splicing, crimping, and terminal block connections. It also features a high-temperature molded thermoplastic housing, gold-plated, precision-machined spring pins with a maximum stroke of 1.4mm on 2.54mm centers, a positive stop to prevent the pins from dislodging if pull-force is applied to the wires, and a two-wire pigtail per UL1007 made with 305mm, 24AWG stranded conductors with red and black PVC insulation and 7/32 stranding. In addition, each wire-end is stripped to a length of 3.56mm and left with the insulation slug on to prevent fraying and each crimp joint achieves a minimum wire retention force of eight pounds.
TE Connectivity now offers M12 data cable assemblies that support Ethernet protocols as part of its extensive portfolio of Industrial Ethernet and Fieldbus solutions for harsh-environment IIoT, data communications, and manufacturing automation systems that rely on the ability to capture, transmit, and process large amounts of data between devices, across networks, and amongst various functional layers. The new M12 Industrial Ethernet cable assemblies deliver the speed, reliability, and ruggedness that intelligent industrial applications demand and are available with a wide range of features to meet various application demands. Features include a compact, full-metal housing with a hexagonal crimp flange/sleeve that provides vibration-resistant and torsion-proof cable strain relief in accordance with IEC 61373, Category 1, Class B, as well as safe shield termination; various jacketing materials, including economical PVC jacketing for applications exposed to occasional movement or vibration, halogen-free PUR jacketing for more demanding applications like drag chains, and other flame-retardant, non-corrosive jacketing options; and several standard cable lengths spanning 0.5–30m. Category 5e cable assemblies can achieve transmission rates of 100Mb/s to meet network requirements in the field and at supervisory management levels and assemblies with certain material selections can offer rugged resistance to hazards including twisting and bending, abrasion, up to one million flexes, EMI and RFI, a wide range of hot and cold temperatures, oils, humidity, weld splatter, and UV radiation.
LEONI released the industry's first 400Gb/s active optical cable (AOC) solutions with silicon photonic chips at DesignCon 2020. The new AOCs are compact, flexible, and heat-resistant and provide high-performance data transmission over long distances with low power consumption to support more sustainable data centers and meet the growing data-rate demands of megatrends including Big Data, 5G, IoT, and AI. Like the company's active copper cables (ACCs), the new AOCs are compatible with QSFP-DD and OSFP interfaces and conform to IEEE, MSA, and SFF standards. However, while ACCs with integrated repeater chips support 400Gb/s data rates over up to 7m while consuming less than 2W of power per end, the new AOCs with monolithic silicon photonics chips and QSFP-DD form factors support 400G/s data rates over up to 100m while consuming less than 12W of power per end, which is especially beneficial improving both cost savings and environmental sustainability in hyperscale data centers. February 2020 New Connectivity Products
Optical Cable Corporation (OCC) expanded its line of Slimline hybrid cables, which combine a fiber optic cable and two copper conductors within the same jacket to both support high-data-rate transmission and "push" external power from a central location to remote devices, which is especially useful when users' data or remote power needs surpass the abilities of PoE Cat 6a cable (e.g., extend past the 100m PoE distance limit). Slimline cables are thinner, lighter, and more flexible than typical hybrid cables, feature flexible aluminum interlocking armor for additional protection, have a very small bend radius and a tensile strength almost three times that of traditional Cat 6 copper cable, are available in a variety of wire gauges and ratings, and can be configured to meet any specification. Additional benefits include affordability, easy installation, unlimited bandwidth potential, and low power requirements. The series can be deployed indoors, outdoors, and in cable trays and is ideally suited for use in commercial applications involving multiple separated nodes and buildings in which new, high-data-demand applications are continually being added to the network.
February 2020 New Connectivity Products > Additional Connectivity Products
TE Connectivity's new ultra-compact, chlorine- and saline-resistant digital pressure and temperature sensor (MS5839-02BA) provides exceptional precision, performance, and reliability in harsh-environment applications including shallow diving computers, bike computers, drones, underwater vehicles, swim watches, fitness trackers, diving equipment, and other wearables. The new MEMS-based digital altimeter has a robust, gel-filled ceramic and metal design that measures just 3.3 x 3.3 x 2.75mm, includes a high-linearity pressure sensor with low-power (0.6µA), 24-bit digital I2C output and an altitude resolution at sea level of 13cm, which enables high-resolution measurements such as counting flights of stairs, employs an internal oscillator to avoid any external components, and is available with a shielded metal lid. It exhibits effective shielding, water resistance, low power consumption, ±0.5mbar pressure sensing accuracy, and ±2°C temperature sensing accuracy and is rated for 1.5–3.6V, 300–1,200mbar, and -20°C to +85°C operation.
TE Connectivity's new Cobot Safety Torque Sensor is designed to improve functional safety in the next generation of collaborative robots with increased speed and accuracy. The new ring-shaped sensor employs two electrically segregated channels with no common cause failure to meet new ISO 13849 Category 4PL safety requirements, is optimized to reduce axial stress, radial load, and tilting movement susceptibility for improved accuracy, and can be integrated at each cobot joint, assembled on harmonic drive gear boxes, and even used as a sealing wall to seal a gear box while still maintaining a high overload capability to prevent sensor failure. It also has a low profile (<20mm), a customizable mechanical interface that can be adapted in terms of size and sensing range to meet unique application requirements, and a standard I2C serial digital interface with 400kHz communication rate to support ease of integration and employs innovative microfused technology to eliminate age-sensitive organic epoxies used in traditional load cell designs and achieve longer life spans with zero resin-related stability issues.
Ainstein launched a new line of radar-based sensor modules designed to track and analyze the flow of pedestrians and vehicles in a variety of situations at CES 2020. The new WAYV product portfolio is currently comprised of three sensors that are all specifically designed to improve safety and performance over existing solutions in static, fixed-mount applications including traffic management, surveillance and security, space utilization, building automation, and other smart city systems. The new WAYV Air is based on 60GHz radar sensing technology, has a compact form factor, offers benefits including low cost and low power consumption, and is ideal for detecting and tracking people in both indoor and outdoor environments. The new WAYV and WAYV Pro are mid- and long-range radar sensors with built-in, high-performance radar processors and proprietary advanced radar processing algorithms that can reliably detect and track vehicles and pedestrians in even challenging light and weather conditions. All three sensors establish offer superior range, resolution, and field-of-view and, unlike existing ultrasonic sensors, can be deployed in ceilings to improve aesthetics and reduce privacy concerns. Each WAYV sensor can also cover a wider area more accurately and reliably provide more data than several ultrasonic sensors working in tandem. In addition, out of respect for public privacy concerns with tracking sensors, WAYV sensors don't identify specific individuals or employ facial recognition software.
Neonode Inc. expanded its line of zForce AIR Touch Sensors for adding on-surface or in-air touch input to new and existing products with the addition of new 90° sensor configurations. Now available in both 0° and 90° orientations with nine standards lengths ranging from 115–346mm to support configurable interactive areas spanning 3–16" diagonally, the laser-light-based touch sensor series can provide a wider range of applications with benefits including enhanced design freedom, cost-effective production, ease of integration, high scanning frequency (200Hz or more, depending on sensor length), low latency, and high accuracy. The series also features an idle mode for reduced power consumption, is rated for operating temperatures extending from -40C to +85C, which enables its use in harsh environments, and is compatible with both standard connectors and I2C and USB communication interfaces. Standard solutions are available now at Digi-Key Electronics and custom solutions are available upon request.
KP Performance Antennas' new ProLine 11GHz parabolic antennas for high-density point-to-point backhaul and client premises applications are ruggedly constructed, factory pre-assembled, and easy to install and are engineered to suppress side- and back-lobes, reject interference, and provide high performance from 10.7–11.7GHz. They are currently available in two- and three-foot diameter form factors with dual-polarized N-type connectors, integrated radomes that provide roust and reliable performance in harsh-environment conditions, heavy-duty brackets with fine elevation and azimuth adjustments, and patented, six-point mounting connections that support set-and-forget installation and exhibit SISO or 2×2 MIMO for increased capacity, stable gain performance of 34.4dBi and 39dBi (respectively), and robust wind resistance to 155mph. The two-foot model is a high-performance ETSI Class 2, FCC Cat B antenna, the three-foot model is an ETSI Class 3, FCC Cat A antenna, and both come with a Ubiquiti airFiber 11FX mounting kit.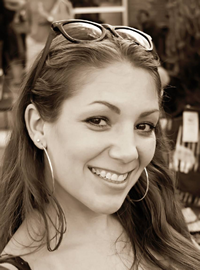 Latest posts by Christine Stieglitz
(see all)