December 2020 New Connectivity Products
Summary coverage of new-to-market connectivity products, including interconnects, wire and cable, cable assemblies, materials, accessories, tools, development kits, sensors, and antennas.
December 2020 New Connectivity Products
December 2020 New Connectivity Products > Interconnects, etc.
NorComp launched its new NANOOK line of ruggedized, waterproof, flanged D-Sub connectors, which are reliable, cost-effective, and easy to install and ideal for use in a wide range of applications, including industrial, telecommunications, and medical equipment, ruggedized computing technology, marine electronics, military communications systems, industrial robotics, and remote sensors, gauges, and dataloggers employed in harsh or outdoor environments. The new NANOOK connectors are currently available in three series (SDF, HDF, and CDF) and four shell sizes (E, A, B, and C) with IP67 sealing. Additional options include 2–62 high-reliability, screw-machined contacts in standard, high-density, and mixed-layout configurations with solder-cup, vertical solder tail, and right-angle solder tail terminations. Ratings include 3A, 5A, 20A, and 40A power options and operating temperatures extending from -25°C to +85°C.
Harwin's new Kona series connectors significantly extend the power handling capabilities of its connector portfolio. The new Kona connectors are available with two, three, or four high-reliability, six-finger beryllium copper contacts each capable of delivering 60A of current and arranged in a single row on an 8.5mm pitch. This means that higher-power applications like battery charging can be addressed without having to split the current across multiple contacts and, since fewer contacts are needed to handle higher currents, that less PCB space is required. Electric vehicle battery monitoring and management systems, power control systems, robotic drives, servo controls, UAVs, and satellites are also ideal applications for the series. Kona series mating pairs consist of a male vertical through-board connector with board-mount fixings and a female cable connector equipped with tool-free, stainless steel thumbscrews and designed to accommodate 8AWG cable. Kona connectors also feature Harwin's innovative mate-before-lock mechanism, which ensures proper mating alignment prior to locking to prevent contact damage, as well as shrouded contacts and a fully polarized construction that makes mismating impossible. The series is rated for up to 3,000V and 250 mating cycles in operating temperatures extending from -65°C to +150°C and can withstand vibrational forces up to 20G for 12 hours.
Amphenol Industrial Operations' new ePower-Lite 5.7mm medium amperage connection system is designed for use in hybrid and electric vehicles and heavy equipment applications, including power distribution units and control boxes. The two-pole connectors have compact, robust, and lightweight plastic shells with a UL94 V-0 flammability rating; high-voltage interlock loop (HVIL), EMI shielding, IP67 sealing, and touch-proof safety features for higher performance in demanding environments; and 5.7mm terminals with Amphenol's patented R4 RADSOK technology to deliver higher current ratings, lower insertion forces, and lower temperature rise and contact resistance. They are currently available in a straight plug version for easy mating, as well as a keyway design to prevent incorrect mating, and are RoHS compliant and rated for up to 120A of continuous current, an operating voltage of 600VAC or 800VDC, and a minimum of 100 mating cycles in operating temperatures extending from -40°C to 125°C.
Ironwood Electronics' new 297 BGA Grypper test sockets for LPDDR4X and LPDDR5 memory are designed to support the rapid global shift to 5G mobile devices, which will support immense amounts of data. The new test sockets leverage Grypper contacting technology, which allows them to be placed in the exact location as devices since they the same footprint, and don't require a lid to hold the device in the socket. Instead, devices simply snap into the SMT sockets, which replicate the device reflowed onto the PCB. The sockets can be ordered with SAC 305 (PN: GR1014-0002) or Eutectic solder balls (PN: GR1014-0002), both of which enable easy replacement on populated PCBs, and are priced at $723.00 each in quantities of four to 10. Discounts are available for larger quantities.
HARTING expanded its highly versatile Han-Modular connector series with the addition of new shielded modules designed to deliver future-proof power, data, and signal transmission in industrial applications. The new 300A shielded power modules have three power contacts, one PE contact for connecting typical three-phase loads, two signal contacts for applications including temperature monitoring and brakes, and a large cable shield designed to establish direct, EMC-compliant module connections and are ideal for use in high-density, high-efficiency energy storage systems currently operating at 200A and 800VDC and rapidly scaling to even higher power densities of up to 300A and 1200VDC. They are downward compatible with the proven 200A module, as well as mating compatible at the lower power rating to enable easy system upgrades, and can accommodate both direct busbar connections and slide-in system installations. They are also touch-proof on both the socket and pin sides for user safety and designed for quick and easy installation. The new M12 shielded modules feature two D- or X-coded M12 connectors in a single module, offering greater robustness and operational reliability than conventional RJ45 connectors, in addition to requiring less space, and support the transmission of 10GbE data in standard bus systems including PROFIBUS, PROFINET, CAN, and Cat. 5, Cat. 6A, and Cat. 7A Ethernet. The series will also have an EMC-protected module for signal transmission. Featuring a large shield, an additional 360° shielding plate, and up to 27 shielded D-Sub contacts rated for up to 4A and 32V, the Han Shielded Module Basic offers excellent shielding as well as high-volume transmission in minimal space and offers a simple and cost-effective way for users in the machinery and robotics sectors to integrate shielded transmission into modular connectors.
Radiall's OCTIS Universal Plug Kits are being produced in new 41mm-wide variations that can accommodate multiple interfaces in a single housing and enable the use of QSFP transceivers on remote radio heads. These new variants give customers the flexibility to build high-density harnesses in a virtually unlimited number of combinations and take full advantage of the simple, rugged, and modular OCTIS design, which is particularly well suited for use in harsh outdoor environments and has become a preferred and unrivaled standard for enhancing small, high-performance 4.5G and 5G radio equipment designs in the six years since the start of its mass production. Users can design their own custom interface arrangement for the new 41mm-wide OCTIS Universal Plug Kits by selecting and placing the necessary modules to meet their application requirements. Options currently include Ethernet interfaces up to Cat 6a, AC or DC power, coax (SMP-Com), and multi-contact, power, and optical hybrid solutions. OCTIS products also offer tool-free installation, direct integration receptacles, and 20-year lifespans in harsh outdoor environments.
Cinch Connectivity Solutions' new SMP and SMPM Vertical-Launch PCB Compression Connectors have an innovative solderless design that enables excellent RF performance, including a maximum VSWR of 1.50 out to 65GHz and insertion loss of 0.12 √F dB Max (F in GHz). The new connectors are available in both microstrip and stripline microwave transmission line formats with screw-mount and solderless terminations and are designed to suit various board materials and thicknesses. Their vertical launch design also reduces footprint requirements without sacrificing performance, resulting in design and installation versatility and convenience. Common applications for these connectors include test and measurement, high-speed chip testing fixtures, instrumentation test fixture equipment, board characterization, LAN routers and base stations, 5G wireless test equipment, and MIMO and active antennas. They are currently in stock at Digi-Key and Mouser.
Stewart Connector's new DIN Rail RJ45 Mounting Module enables easy, tool-less mounting and RJ45 jack installation in industrial networking applications. It's designed for industry-standard 35mm-wide DIN Rails and accepts shielded and unshielded keystone RJ45 jacks with a width maximum of 17mm, in addition to Bel's Cat5E, Cat6, and Cat6A keystone jacks. Each DIN Rail Mounting Module includes removable side covers, a ground spring, an RJ45 dust cover, a window label, and installation instructions. The removable side covers allow for the installation of multiple DIN Rail Mounting Modules in a single row, while the ground spring ensures secure ground connections to the DIN Rail when utilizing RJ45 shielded keystone jacks. Stock is available at Digi-Key, Mouser, and Newark.
Bel Magnetic Solutions expanded its Vertical-Mount MagJack ICM Series to include 1GBASE-T, 2.5GBASE-T, 5GBASE-T, and 10GBASE-T single-port RJ45 ICMs with 60W PoE options. These new vertical-mount ICMs have the same mechanical package and footprint as existing, non-PoE vertical-mount ICMs, allow users to implement 60W PoE of power to existing applications, which will increase speed 10x over standard Gigabit Ethernet, and are ideally suited for 5G cellular equipment, single-board motherboards, industrial PCs, printers, daughter cards, industrial controllers, and other space-constrained, non-traditional board-mount applications that can't accommodate standard right-angle ICMs. They are also backward compatible with existing Ethernet networks, compatible with all major 1GBASE-T thru 10GBASE-T PHYs, including the latest current-mode and voltage-mode chips, and in stock at Digi-Key, Mouser, and Newark.
Hirose enhanced its high-speed ix Industrial connector family with the addition of a new horizontal-mount PCB connector designed for space-constrained applications that require Cat 6a Ethernet cabling. The new IX60G Series has reduced mounting requirements that enable space savings of up to 75% compared to other Ethernet solutions, like RJ45 connectors. Compliant with the IEC PAS 61076-3-124 standard, IX60G Series connectors offer low-inductance, high-EMC resistance and superior EMI shielding to deliver secure, safe, and stable data transmission. Now available in upright right-angle, horizontal right-angle, and vertical-mount options, the IX60G Series has a positive metal lock for secure connectivity in harsh environmental conditions and a plug spring and lock pin to reduce rattling for superior vibration resistance and prevent scraping in the contact area. In addition, a robust shell design prevents solder wicking and enables through-hole mounting close to the mating area for firm PCB retention. These rugged, vibration-resistant connectors meet Cat 6a 10Gb/s Ethernet requirements and are ideal for use in next-generation factory automation controllers, human machine interfaces, industrial robotics, programmable logic controllers, security systems, servo amps, servers, and robotics.
Würth Elektronik ICS has expanded its line of high-current Powerelements press-fit and solder termination PCB contacts to include a comprehensive range of lead-free, high-current contacts made of zero leaded brass. The new lead-free contacts proactively comply with the upcoming expiration of EU RoHS Annex III, Exemption 6c, which stated that copper alloys with a mass content of up to 4% lead were permissible but is set to expire on July 21, 2021. Standard Powerelements PCB contacts are made with a brass alloy that employs approximately 3% (CuZn39Pb3) to ensure good chip breaking and easy lubrication, reduce friction, and generate less heat during the machining process, but Würth has developed an adapted production process that has been tested and proven to achieve high-quality lead-free components.
Ironwood Electronics' new high-performance BGA socket for 0.8mm-pitch, 1,764-pin BGA ICs (SG-BGA-6503) is designed for 35 x 35mm IC packages and operates at bandwidths up to 27GHz with less than 1dB of insertion loss and 20mΩ typical contact resistance. The socket features a high-performance, low-inductance elastomer contactor, uses the industry's smallest footprint, solderlessly mounts on target PCBs, and has a swivel lid for easy chip replacement. It also comes with ball guide to ensure the precise alignment of BGA balls to PCB pads. Users simply place the device inside the socket, place the floating compression plate on top of the device, close the swivel lid, and apply compression by torqueing the 50W heat sink screw and fan with mounted bracket. The SG-BGA-6503 socket is rated for 2A per pin and operating temperatures extending from -35°C to +125°C, exhibits 0.15nH pin self-inductance, 0.025nH mutual inductance, 0.01pF capacitance to ground, and works with devices including 1,764-pin BGAs with a 35 x 35mm package, 42 x 42 array, and 0.8mm pitch. Pricing is $1,037 each, with reduced pricing available for larger quantities.
Cinch Connectivity Solutions expanded its Johnson SMPM and SMP surface-mount connector families. The new blind-mating SMPM and SMP connectors provide excellent RF performance up to 26.5GHz and are available in smooth bore, limited detent, and full detent versions comprised of body and contact materials that conform to DSCC 94007, 94008, and MIL-STD-348 specifications. The rugged designs accommodate the radial and axial misalignment that is frequently caused by shock and vibration in military and harsh environment applications and are ideal for use in PCB applications such as IC chip development and testing, test and measurement systems, instrumentation test fixture equipment, LAN routers, base stations, satellite communication equipment, phased arrays, airborne and ground radar systems, and MIMO and Active Antennas. They are currently in stock at Digi-Key and Mouser.
Stewart Connector expanded its Vertical and Right-Angle SealJack PCB-Mount Connector Series with new mounting and LED indicator options. New blind-pocket panel mounting versions designed for #4–40 UNC and M3X0.5 threaded screws offer additional rear panel mounting options for more efficient product assembly and complement the existing front-panel bolt-and-nut through-hole products in the two series. New LED indicators signal network traffic and status for the series, which both support Ethernet transmission speeds of 10/100BASE-T up to 10GBASE-T. In addition, all SealJack PCB-mount connectors are rated IP67 to protect sensitive components on the PCB side of the enclosure, are ideal for rugged computing, industrial equipment, transportation, energy, and medical applications, and are in stock at Digi-Key, Mouser, and Newark.
SMK's new FB-1E is the industry's smallest FPC-to-board connector for smartphones and wearable devices. Measuring just 3.2 x 1.5 x 0.5mm (L x D x H) with a miniscule 4.8mm2 mounting area, the new FB-1E offers significant space savings compared to traditional FPC-to-PCB connectors employed in smartphones and wearables, which tend to measure 4.3–6.0mm (L) x 2.0–2.5mm (D) x 0.6–0.7mm (H) with a total area spanning 8.6–15mm2, and is 52% smaller than SMK's existing FB Series connectors. Ideal for battery connections in compact and lightweight consumer electronics applications, the new FB-1E features three signal pins to support multifunctional batteries and is rated for 0.3A signal, 3.0A power, 20VAC/DC, a maximum of 10mΩ power contact resistance and 30mΩ signal contact resistance, a minimum of 1,000MΩ insulation resistance, 100VAC withstanding voltage (for one minute), and 10 mating cycles in operating temperatures extending from -25°C to +85°C.
December 2020 New Connectivity Products > Wire, Cable, and Cable Assemblies
Fischer Connectors further extended its versatile, plug-and-play Fischer Freedom Series with the addition of two new products designed to further optimize cable management, SWaP characteristics, and ease of integration into all sorts of materials, including even the most flexible of fabrics. The rugged sewing junction of the new Fischer FreedomQuick Detach System allows design engineers to easily convert flexible material — such as heavy-duty tarp covers, tents, sails, vehicle tire blankets, and smart backpacks — into a potential panel via an integrated adapter and retaining ring that facilitate both the quick fitting and exchange of receptacles. The new size 08 Fischer Freedom cabled receptacle is a smaller version of the receptacle introduced to the market last year. Featuring a metal housing, four signal and power contact tracks, IP68 sealing, and EMI shielding, the new cabled receptacle is ready to use in any conditions, easy to integrate into garments or mount on panels, and quick to fit and remove. The multiple-award-winning Fischer Freedom technology platform features an ever-expanding range of low-profile connectors, cable assemblies, and active devices that offer easy 360° mating, easy cleaning, and easy, ergonomic integration and enable design engineers to integrate more technology and functionality into fixed, portable, and wearable defense, security, medical, instrumentation, industrial, civil engineering, robotics, and IoT applications. For instance, Wearin's connected vest, which won a Platinum 2020 Technology Innovators Award, is a centralized, integrated connectivity system featuring six seven-contact Fischer Freedom receptacles fitted using the new Quick Detach System. In addition, VRaktion's design engineers recently integrated a plastic, four-contact Fischer Freedom receptacle into a smart work shoe using an obstacle warning system with laser sensors.
Amphenol SV Microwave's new SuperFlex Ø.047″ fixed-length RF cable assemblies feature its most flexible coax cable yet, complete with low solder wicking for high flexibility behind the cable ferrule and helically wrapped outer conductors that ensure outstanding RF shielding. Designed to fit within even the smallest spaces, the new SuperFlex cable assemblies accommodate an extreme bend radius of 0.0625", exhibit high flex-life to ensure optimal performance after repeat employment and low flex resistance to transfer less force to blind-mate interfaces and solder joints, and are currently available in 6" and 12" lengths terminated with SMA and/or SMPM connectors. Standard products have stranded center conductors, 0.055" jacket diameters, 70% velocity of propagation, and greater than 90dB shielding effectiveness up to 18GHz. They are rated for operating temperatures extending from -40°C to +90°C and ideal for use in aerospace, broadband, embedded systems, telecommunication, military, and test and instrumentation applications. Custom variations are also available.
Harwin's new twisted and shielded cabling solutions for its compact and lightweight Gecko product line provide greater resistance against ambient EMI and crosstalk from neighboring wiring in safety- and mission-critical applications in which data integrity is paramount. Produced on-demand, the new Gecko cabling solutions allow engineers to specify double-ended cables with either twisted-pair wiring, which is color-coded to ease identification, fully shielded mesh braids with metal backshells, or cables that combine both of these benefits to maximize mechanical robustness. The new cable assemblies are currently compatible with jackscrew-locking Gecko-SL connectors and latch-locking Gecko connector — both of which are available in female-to-female, standard and reverse-fix-orientation male-to-female, and standard and reverse-fix-orientation male-to-male variations — and are available in lengths up to 10m. They are ideal for use in high-density electronics with little free space, including aerospace and defense systems, robotics, satellites, and medical equipment, and are subjected to rigorous testing and inspection prior to shipment.
Stewart Connector's new Category 8.1 patch cord cable assemblies support 25 and 40Gb/s Ethernet transmission speeds over balanced twisted-pair copper cabling equipped with industry-standard RJ45 connectors on each end, meet Category 8.1 performance standards as defined by ISO/IEC 11801-1:2017 and ANSI/TIA-568.2-D, and provide cost-effective solutions for boosting data center transmission speeds. In addition, each twisted pair in the new Category 8.1 cable assemblies is wrapped in aluminum PETP foil to minimize internal crosstalk, making them ideal for use in high-noise environments including military applications, medical applications, and data center switch-to-server interconnections. They are currently in stock at Digi-Key, Mouser, and Newark.
TE Connectivity's new Push-Pull M12 connectors and cable assemblies reduce installation time by up to 75%, are sealed to IP67, and are backwards compatible with standard threaded M12s. They can be installed by hand, without any tools or even a clear line of sight to the connection, and provide both haptic and acoustic feedback to confirm properly mated connections. They also have internal locking mechanisms that provide mechanical stability under torsion stress and meet IEC 61076-2-012 specifications for circular connectors with inner push-pull locking according to IEC 61076-2-101, 109, 113 and IEC 61076-211 2-111. In addition to IEC compliance, the push-pull connectivity system meets the UL 2238 standard for cable assemblies and fittings for industrial control and signal distribution and the UL 1863 standard for communications-circuit accessories. TE's new M12 push-pull system includes a low-profile female receptable, compact panel-mount receptacles, cable assemblies, and field installable connector solutions and provides safe, reliable connections for sensors, actuators, and other control devices. 
Amphenol SV Microwave's new fixed-length Keyed SMA cable assemblies are ideal for use in military, aerospace, airborne radar, automated test equipment, transceiver box, and test and instrumentation applications. The new Keyed SMA connectors have the same user-friendly, self-aligning, and space-saving design as its standard SMA connectors, are available in male and female variants with four unique keying configurations, and are cabled to standard SMAs — which are mating compatible with female Keyed SMA connectors — using Ø.085 cable. The series supports a maximum frequency of 26.5GHz, exhibits 50Ω impedance, 1.3:1 VSWR at 26.5GHz, and greater than -90dB shielding effectiveness, and is rated for 500 mating cycles. Standard and custom configurations are available and additional options include adapters, cable assemblies, and panel-mount connectors.
Stewart Connector's new Category 8.2 Series cable mounted, field terminatable keystone jacks and patch cord cable assemblies support both future Ethernet speeds of 25GBASE-T and 40GBASE-T, as well as 100W PoE applications, over twisted-pair copper cable up to 30m in length, providing cost-effective solutions for data centers looking to upgrade their data transmission speeds without switching over to more costly fiber optic solutions. Designed to exceed Category 8.2 performance standards up to 2GHz as defined by ISO/IEC 11801-1 Class II, the new series will also take Stewart Connector's ARJ45 Category 7a connector product line — which offers end-to-end pair isolation and employs individually shielded cable pairs to minimize internal and alien crosstalk — to the next level, making it the highest performing twisted-pair interconnect system available for Ethernet connectivity. The series also provides ideal solutions for Ethernet networking, military communications, industrial equipment interfaces, and other high-speed and high-noise networking protocols.
Carlisle Interconnect Technologies launched a new online Cable Configurator that will customers in the United Kingdom and Europe to create and purchase custom RF microwave cable assemblies directly from its Blackburn UK facility, which has designed and developed high-quality, cutting-edge, standard and custom RF cable assemblies, RF test and measurement devices, and RF coaxial connectors, harnesses, and custom copper assemblies since 1999. Designed to meet the unique challenges of the military and defense, aerospace, test and measurement, medical, and industrial markets, the new cable configurator provides customers with instant access to pricing information, easy online ordering, and direct shipping, which simplifies the purchasing process and shortens turnaround times.
Amphenol SV Microwave's new right-angle 2.92mm connectors and cable assemblies deliver true 40GHz broadband performance in mmWave applications including high-speed digital component test, 5G wireless test, and rapid prototyping. They have a ruggedized, space-saving design that reduces stress on solder joints and eliminates the need for tight cable bends in tight spaces and are currently available for 0.047" and 0.085" diameter standard flexible or semi-rigid cable.
December 2020 New Connectivity Products
PROVERTHA's new Online Configurator for M12 system cables and customer-specific cable assemblies makes it quick and easy for customers to configure and order UL-certified cables optimized for their unique application and manufactured in an ISO-9001-certified facility. Configurable M12 cable assembly parameters currently include application, connector gender, coding, overmolding, and cable length, but the company plans to expand upon these — adding D-Sub, High-Density D-Sub, M8, and bus connector product lines to the online configurator — in the near future. Standard variations of all of these cable assemblies are available on short notice.
December 2020 New Connectivity Products > Sensors & Antennas 
Würth Elektronik's new WSEN-HIDS micro electromechanical system (MEMS) humidity sensor measures humidity and temperature with long-term stability in classical applications, such as heating, ventilation, air conditioning, building automation, and cooling systems, as well as dataloggers and stationary and portable IoT applications. It measures just 2.0 x 2.0 x 0.9mm in size, has a low energy requirement and a calibrated and temperature-compensated digital output, can be connected to commonly used microcontrollers via an I2C or SPI interface, and is available with an evaluation board for modern applications and a software development kit that makes it quick and easy to set data rates and use the interrupt pin. The robust MEMS sensor is easy to integrate, delivers calibrated measurement results with superb accuracy of ±3.5% relative humidity (RH) in the 20% to 80% RH range, outputs at a data rate in the millisecond range, and has an operating temperature range spanning -40°C to +120°C. In addition, condensate forming on the surface of the polymer structure can be removed by activating a built-in heater, which will allow the sensor to generate measured data again within a very short time. The current consumption of the humidity sensor is 8.9µA in continuous operation with measurement data available every second and has a CR2032 button cell with 230mAh capacity, which corresponds to a battery life of about three years. If the sampling rate is reduced, applications will remain maintenance-free even longer. The new SWEN- HIDS MEMS humidity sensor is now available from stock with no minimum order quantity and can be supplied as a belt section or a tape a reel package. 
Würth Elektronik now offers a free antenna matching service for developers who want to use its WE-MCA series compact, SMT-mountable, multilayer ceramic chip antennas, which are available in numerous single- and dual-band versions and designed to provide space-saving solutions for GSM-900, Wi-Fi, Bluetooth, GPS/GNSS, ZigBee, and 4G/LTE-enabled devices and facilitate compact designs for IoT and smart home applications. The challenge with these types of applications is that their performance also depends on PCB placement and effective impedance matching, and the trend towards miniaturized wireless communication devices is reducing PCB size and increasing component density, which is complicating the demands placed on RF front-end design. As such, Würth Elektronik is now offering free consulting services regarding PBC layouts and the selection of suitable inductors and capacitors that can eliminate disturbing influences from the surrounding environment. Inquiries are accepted around the clock at [email protected], and detailed information about the right use of chip antennas can also be found in the "WE-MCA Multilayer Chip Antenna Placement and Matching" application note.
December 2020 New Connectivity Products > Connector Materials, Accessories, Tools, and Development Kits 
Avnet's new Monarch LTE-M Development Kit provides developers with a complete set of components, software, and services from NXP Semiconductors, Sequans, Microsoft, Verizon, and Avnet to streamline the development of IoT solutions that incorporate LTE-M connectivity and hasten time to market. LTE-M connectivity is a crucial feature for today's IoT devices. Its wide availability, bandwidth, and speed are ideal for the always-on, reliable data connectivity that IoT applications demand, such as remote monitoring, asset tracking, smart city, and smart home applications. The new Monarch LTE-M Development Kit is powered by the Sequans Monarch LTE-M modem, NXP's LPC55S69 MCU microcontroller, Verizon's SIM and ThingSpace IoT platform, Microsoft's Azure cloud platform, and Avnet's end-to-end engineering services.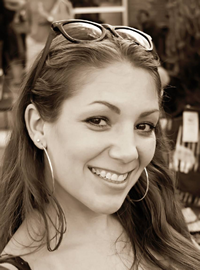 Latest posts by Christine Stieglitz
(see all)