Circular Push-Pull Connector Products
This week's Product Roundup highlights circular push-pull connector products from leading suppliers. Top application areas include the industrial, medical, military and aerospace, transportation, sensor and antenna, and wire and cable assembly markets.
Circular Push-Pull Connector Products
HARTING's M12 PushPull connector provides simple, rapid, and reliable one-click connectivity in industrial and transportation applications with harsh, high-vibration environments and tight installation spaces and is especially well suited for use in railway Ethernet networks. The circular push-pull connector has a robust, space-saving housing with knurling on the side for easy handling, a push-pull coupling system for quick and easy tool-free assembly, and a reliable locking mechanism that provides audible confirmation of proper mating. It also features IP67 protection and 360° shielding, is rated for operating temperatures extending from -40°C to +85°C, and is available in A-, D-, and X-coded versions with crimp or IDC terminations and in variants with angled cable exits to support smaller housings for switches and other connections. In addition, device-side housings are backwards compatible with standard threaded-style M12 cable connectors and eight-pole X-coded versions support Class EA 10GbE transmission.
Interstate Connecting Components (ICC) offers Glenair's new Mighty Mouse Series 804 Tactical Quick-Disconnect Connectors (QDCs), which feature a canted stainless steel spring in the receptacle and a detent in the plug body to support both secure connectivity and breakaway functionality. These new circular push-pull connectors have a ruggedized, lightweight housing designed for superior durability in harsh-environment conditions, with features including a fluorosilicone O-ring that meets watertight field immersion requirements when mated, a gold-plated EMC spring that provides low shell-to-shell resistance for excellent EMI shielding, an integral band platform, and rear-release crimp contacts in sizes #12, 16, 20, 20HD, and 23. Ideal applications for the Series 804 Tactical QDCs include command, control, communications, computer, intelligence, surveillance, and reconnaissance (C4ISR) equipment including headsets, helmets, radios, tablets, and smartphones. Series options include cable plugs, plugs with integrated Cobra backshells and removable rear covers and gaskets, low-profile panel-mount plugs with epoxy seals and PCB or solder-cup terminals, low-profile panel-mount plugs with a banding porch and epoxy seals, in-line or jam-nut receptacles with crimp terminals, receptacles with gold-plated, factory-installed PCB or solder-cup terminals and epoxy seals, stainless steel, glass-sealed hermetic receptacles rated to 1,000psi, bulkhead feed-through receptacle connectors in shell sizes 5–15, connector plugs with lanyards and crimp-release contacts, cordsets with standard or LSZH polyurethane cable or Phantom Cable for enhanced flexibility, USB cordset hubs, USB tactical patch cables with polyurethane or Nomex® jackets, radio connectors, USB flash drives, and locking push-pull connectors.
Binder USA
's Series 440 Push-Pull Locking Connectors offer shieldable solutions with an IP67 protection rating to protect transmissions from EMI, liquids, and foreign object debris and nine contact configurations with 3–19 pins for broad suitability in medical and test and measurement applications. The circular push-pull connectors feature UL94 V-0 PBT housings with gold-plated copper-zinc solder contacts or female sockets and accept 4mm- to 8mm-thick 24–20AWG cables. The series is available in three rated operating voltages (250, 125, and 60V), three rated impulse voltages (1,500, 800, and 500V), and four rated currents (7, 6, 5, and 3A) and is rated for volume resistivity of ≤3mΩ and operating temperatures extending from -40°C to +85°C. It is also classified as Pollution Degree 1, Overvoltage Category I, and Material Group III and available with accessories including an adapter for cable-to-cable connections and IP67 protection caps.
NorComp
's 821K Series QUIK-LOQ™ Circular Push-Pull Connectors have small, ruggedized, waterproof constructions that are mating-compatible with existing push-pull solutions and well suited for use in a wide variety of high-reliability applications, including instrumentation and test and measurement equipment, industrial controls, sensors, and scanners, medical electronics, and telecommunications systems. The series features precision-machined nickel-plated brass housings in cable- and panel-mount configurations with a push-pull latching mechanism and integrated alignment key for quick, accurate, and secure connections and disconnections. It also features 360° EMI/RFI shielding with efficacy of 75dB at 10MHz and 40dB at 1GHz for high signal integrity, durable, high-temperature silicone rubber gaskets for IP67 environmental protection, high-temperature PPS insulators, and 2–7 precision-machined copper alloy contacts plated with a minimum of 7μin of gold over 196μin of nickel and PCB or solder-cup terminations. The series is rated for 7–15A and 22–20AWG depending on the number of positions, a maximum torque value of 7.9Nm (61.0in-lb), operating temperatures extending from -40°C to +200°C, process temperatures of 260°C for five seconds, and 5,000 mating cycles. It is also RoHS compliant and available with optional push-pull collets, which are sold separately.
Hirose
's HR30 Series plastic, quick-lock, waterproof I/O connectors provide miniature, lightweight solutions ideal for displacement, pressure, flow, and photoelectric sensor connections in harsh-environment industrial control applications. The series features a push-pull latching system that's quick and easy to mate and unmate, alignment guides on the plugs and receptacles to ensure accurate alignment, polarization to prevent improper mating and connector damage, and a proprietary clamping structure that allows users to clamp the cable by simply tightening the cord ring. The circular push-pull connector series is available in plug, receptacle, and jack configurations with standard, fine wire, and overmold variations and IP67 or IP68 constructions capable of withstanding depths of up to 1m for 30 minutes or 2m for 14 days, respectively, when mated. Additional options include four pin-counts with 3, 6, 10, or 12 gold-plated brass, phosphor bronze, or copper alloy contacts and solder, crimp, or through-hole terminations. Solutions with three and six contacts have a maximum outer diameter of 12.6mm, a mated length of 32.3mm from the panel surface, and a mated weight of just 6g and are rated for 100VAC, 140VDC, and 5A (3p) or 2A (6p). Solutions with 10 and 12 contacts have a maximum outer diameter of 15.5mm, a mated length of 42.1mm from the panel surface, and a mated weight of just 9g and are rated for 30VAC, 42VDC, and 2A. All variants are RoHS compliant and rated for 26–30AWG wire, 1,000 mating cycles, and operating temperatures extending from -25°C to +85°C. The series is also available with plug and receptacle accessory caps for unmated IP67 protection.
RS Components
stocks Amphenol's FLO Series metal push-pull locking connectors, which provide fast, easy, and secure connections for power, signal, and data transmission in a wide range of commercial, industrial, medical, military, and telecommunications applications and support intermateability with push-pull connector series from Fischer Connectors, LEMO, and ODU to enable even broader application suitability. These circular push-pull connectors are available in seven subseries. The K-Series is available as plugs, receptacles, and overmolded cable assemblies and offers three sizes of corrosion-resistant chrome- or black-chrome-plated copper or aluminum alloy shells with 360° EMI shielding, UL94 V-0 PPS or PEEK thermoplastic insulators, and 2–32 gold-plated copper alloy contacts with crimp, solder, or PCB terminations. The RoHS-compliant series also features keying mechanisms and straight or circular backshells and can employ O-rings and potting materials to achieve IP50/IPX8 environmental protection capable of withstanding up to 72 hours of salt spray or submersion to depths of up to 1.5m for up to 24 hours when mated. Amphenol K-Series FLO connectors are available with current ratings spanning 1.5–35A, working voltage ratings spanning 160–600V, and durability ratings in excess of 5,000 mating cycles. Panel-mount solutions in the series are rated for operating temperatures extending from -40°C to +125°C, while overmolded cable solutions are rated for -20°C to +80°C. Ideal applications for the series include indoor and outdoor LED lighting systems, industrial controls and machinery, robotics, test and measurement equipment, non-invasive medical electronics, military communications systems, broadcast equipment including HD video cameras, and telecommunications systems.
Rosenberger
's QRMC Connectors feature the same multi-fiber MT ferrule employed in its MTP-MPO connector in a circular push-pull connector housing with a robust metal construction and IP67 environmental protection. Designed for use in harsh-environment industrial, telecommunications, transportation, and smart grid applications, including broadcast, mining, factory automation, and machine-to-machine (M2M) communications equipment, these multi-fiber industrial connectors enable quick, easy, and secure connections in even limited-space applications, reduce installation time and associated costs, and support plug-and-play functionality. They also reliably withstand exposure to extreme temperatures, adverse weather conditions, high vibration, exhaust fumes, dust, corrosion, and moisture. QRMC connectors are available in single-mode and multimode versions with up to 24 fibers and LSZH, PVC, PE, or PUR cables and are rated for operating temperatures extending from -40°C to +80°C.
PEI-Genesis
stocks LEMO's S-Series Circular Push-Pull Connectors, which are available in an extensive range of ruggedized, precision-made constructions for broad application suitability in markets as diverse as the aviation, automotive, audio/visual entertainment, communications, industrial, instrumentation, energy, medical, military, oil and gas, robotics, and test and measurement industries. The series offers more than 50 shell styles in eight different sizes, eight material compositions, six plating materials, and nine color-coding options — all with self-latching push-pull coupling mechanisms that support quick and easy installation and establish secure, high-reliability connections. It is also offers unipole, coaxial, multipole, or triaxial contacts available in three different material and plating options and with solder or PCB terminations, in addition to five insulator materials, stepped inserts for multipole contact alignment, and silicone O-rings and gaskets for IP50 environmental protection when mated. The series exhibits excellent shielding efficacy (>75dB at 10MHz and >40dB at 1GHz), reliably withstands up to 95% humidity at 60°C, 15g vibration from 10–2,000Hz, 100g shock for 6ms, and more than 144 hours of salt spray and is rated for more than 5,000 mating cycles in operating temperatures extending from -55°C to +250°C. Shells can be made of brass, stainless steel, aluminum alloy, or POM, PEEK, PSU, PPSU, or PPS plastics and plated with chrome, gold, nickel, black chrome, anodized, or nickel. Insulators can be made of PEEK, PTFE, FEP, PI, or PA6.6 materials and contacts can be made of brass, stainless steel, or beryllium copper and plated with copper, nickel, or aluminum.
Amphenol Pcd
's Luminus Series Connectors are compact, lightweight, cost effective, and easy to use and are available in multiple configurations and arrangements to satisfy the demands of a wide range of commercial and military aerospace and defense applications. Options include rugged, scoop-proof, polyamide shells in seven sizes spanning 5–14; push-pull or quarter-turn, bayonet-style, twist-and-lock configurations, both of which support blind mating, provide audible confirmation of proper mating, employ visual markings to ensure proper alignment, and offer four keying options to prevent mismating; and mil-spec AS39029 (MIL-C-39029) contacts or lower-cost stamped and formed contacts in four sizes (12, 16, 20, and 22). The series also features IP67-rated silicone rubber interfacial and triple-barrier seals for robust environmental protection, offers UL94 V-0 flammability protection and compliance with D160, M81714, and FAR25 standards and REACH and RoHS requirements, and is rated for 500 mating cycles in operating temperatures extending from -65°C to +125°C. In addition, all parts exhibit rugged resistance to harsh-environment conditions including shock, vibration, altitude, thermal shock, temperature cycling, humidity, salt spray, and immersion in fluids including lubricating oil, alkaline cleaning compounds, isopropyl alcohol and mineral spirit solutions, hydraulic fluid, ethylene and propylene glycol, and Jet A aviation fuel. Luminus Series connectors are ideal for use in single-engine general aviation, multiple-engine business and passenger jet, and high-performance rotary aircraft applications including avionics and cockpit electronics, power and signal distribution systems, sensors and actuators, and lighting, cabin service, and in-flight entertainment systems and are also well suited for use in soldier communications systems, heavy-duty industrial and transportation equipment, railway applications, and interior and exterior LED lighting systems.
Smiths Interconnect's D Series Quick-Disconnect Plastic Connectors have a simple push-button latching mechanism and a D-shaped flange that makes mating orientation obvious and are available in three sizes with seven pin-counts extending from 3–25 positions, crimp or solder cup contacts each rated for 1–8A, and recessed contact terminations. The circular push-pull connector series is especially well suited for use in a diverse range of medical electronics, including electrophysiology catheters, patient monitors, MRI equipment, intravascular ultrasounds, defibrillators, infusion pumps, and laboratory equipment, but is also well suited for use in industrial, commercial, and transportation applications with critical reliability requirements, including rail systems. The D01 plug has a diameter of less than 0.5" and is available with up to nine Hypertac® hyperboloid contacts. The slightly larger D02 is available with three power contacts, up to 25 signal contacts, or a mixture of power or coax and signal contacts, and the miniature D00 connector features five signal contacts in a format that's nearly 30% smaller than the D01. D Series connectors are also available in high-temperature versions made of molded Ultem® plastic and proven to withstand 20 autoclave cycles and as cable assemblies with overmolding, integrated electronics, metal shells for increased strength, and alternate contact configurations to meet specific customer requirements.
ITT Cannon
's PL Series plastic latching circular push-pull connectors provide versatile, cost-effective solutions for a wide range of disposable and reusable medical, industrial, and test and measurement applications with challenging ruggedization, miniaturization, lightweighting, and durability demands, including dental and electrosurgery tools, ECG devices, catheters, sensors, respirators, and defibrillators. The series supports quick and easy mating and unmating, provides IP50 protection, is compatible with both gas and steam sterilization processes, and is intermateable with existing push-pull solutions. Standards offerings include straight plug, back-panel-mount receptacle, and in-line receptacle shell styles made of black or gray PSU thermoplastic materials with optional bend relief, PEEK insulators, six keying options, seven color-coding options, seven pin-counts, 2–14 copper alloy signal contacts with 20μin gold over nickel plating and solder or PCB terminations, and optional value-added cable assemblies. The series is rated for 0.6–1.2kV, 2–10A, wire gauges spanning 2.7–6.5mm in diameter, standard operating temperatures extending from -50°C to +150°C, and durability in excess of 2,000 mating cycles and is both UL certified and RoHS compliant. Upon request, PL Series connectors are also available made with PEI thermoplastic materials and with rated operating temperatures extending up to +170°C.
Phoenix Contact
's M12 connectors with a push-pull fast-locking system provide simple, secure, and tool-free data and signal line connections with a single click, automatically spring back if improperly locked, and are compatible with competing connection and locking systems to support global employment. Ideal for use in railway applications, and especially those with confined spaces and limited-visibility mating areas, the series enables quick and easy installation, reliably withstands extreme mechanical strain, shock, and vibration, and provides effective shielding. The circular push-pull connector series offers cable-side connectors with straight and angled plug and socket configurations, four, five, or eight positions, and D-, A-, or X-coding and the ability to support up to up to 150V and PROFINET Cat 5, Ethernet/PROFINET Cat 6A, and universal signal transmission protocols using cables with diameters spanning 4.5–7.5mm or 6.5–10mm. It also offers device-side connectors with straight, flush-type plugs and sockets and housing screw connections.
AirBorn
's Series 360® circular interconnect system is small, lightweight, watertight, extremely rugged and reliable, and easy to clean. Designed to provide defense systems engineers with a smaller and lighter alternative to ubiquitous 38999 connectors, the series has a sleek geometry that enables easy I/O cable connectivity with 1Gb and 10Gb Cat 5 Ethernet capabilities in a wide range of harsh-environment military and defense applications, including communications systems, navigation modules, soldier control units, radar, avionics equipment, embedded computers, GPS antennas, handheld devices, rugged computers, night-vision equipment, unmanned systems, and land vehicles. The series also features a user-friendly push-pull locking mechanism with Quick-DeMate® functionality, excellent EMI shielding, mechanical keying and color-coding, and IP68 and IP69 protection and exhibits robust resistance against shock and vibration. Configurations include board- and panel-mount connectors, cable assemblies, and flex-circuit assemblies with 3–55 contacts, solder cup and plated-through-hole terminations, and ruggedized plastic and metal shells.
Fischer Connectors
' Fischer Core Series Disposable circular push-pull connectors are modular, lightweight, shock-resistant, cost-effective, and user-friendly, and deliver faultless high-reliability performance in disposable and limited-use medical applications ranging from catheters to surgical hand tools. The series features single- and two-piece shells with a quality tactile feel and color coding for easy identification, UL94 V-0 PBT insulators, a secure snap-lock design, sealing protection, and 6–19 stamped or machined brass or bronze contacts with gold-over-nickel plating, and is available in multiple configurations for broad application suitability. It enables the easy integration of embedded electronics, is compatible with EtO and gamma sterilization, and is rated for 10 mating cycles in operating temperatures extending from -20°C to +65°C. It is also intermateable with high-performance Fischer Core Series Brass panel receptacles and compliant with ISO 13485. The series offers both cable-mount plugs and pre-cabled turnkey solutions with integrated plugs and standard (1m, 2m, and 5m) or custom lengths of lengths of PVC medical cable to support fast and easy integration into medical electronics. Single-piece cable-mounted shells offer IP30 sealing protection, two-piece cable-mounted shells offer IP40 sealing protection, and pre-cabled turnkey solutions provide IP65 sealing protection.
JAE
's JN1/JN2 Series small circular connectors have a user-friendly, one-touch, push-and-twist locking mechanism designed for ease-of-use in industrial devices and environmental protection measures including individual-component and mated-connection IP67 dust- and waterproof sealing and vibration and oil resistance. The series offer four-position, 5A, #20 contact and 10-position, 3A, #22 contact variants rated for 28–16AWG, 200VACrms operation, 2,000VACrms (4p) or 900VACrms (10p) dielectric withstanding voltage, and 1,000MΩ insulation resistance. They also offer straight, right-angle, and panel-attached plugs; cable-connecting, wall-mount, and panel-attached receptacles; normal and X-position contact inserts; gold, silver, and gold-over-nickel-plated contacts; crimp, solder, and through-hole terminations; and waterproof receptacle dust caps. The cable direction of the series' right-angle plugs can be set in any of four directions by rotating the plug in 90° increments. In addition, some variants come with contacts, while the contacts for others are sold separately, and some come with a bushing or bushing kit. JN1 Series connectors have lightweight, all-plastic constructions and are rated for operating temperatures extending from -20°C to +125°C. JN2 Series connectors are compatible with JN1 connectors, but have metal-reinforced shells that offer three times the strength of JN1 Series shells and are rated for operating temperatures extending from -20°C to +100°C. They also have grounded and TÜV certified four-position receptacles, unlike the JN1 Series.
TE Connectivity
's O.C.H. Micro Circular Connectors were especially developed for advanced military electronics systems including tactical vests, batteries, antennas, communication systems, power hubs, radios, and military vehicles. These small, lightweight connectors have a ruggedized design with a push-pull breakaway coupling mechanism that enables quick connections and single-action disconnections and meets the rigorous mechanical and performance requirements of both MIL-STD-810G and the US Army's Nett Warrior program, which was developed to connect ground soldiers directly to the Army's tactical network through instant communication tools. The series also features robust aluminum shells with both all-over electroless nickel plating and selective zinc/nickel plating, thermoplastic inserts, six or seven gold-over-nickel-plated copper alloy contacts, and multiple keying options to ensure proper mating in demanding battlefield environments. It is rated for a minimum of 100MΩ insulation resistance at 500VDC and for 5A from -18°C to +71°C when crimped to a 22AWG wire and is also resistant to shock and vibration and intermateable with other Nett Warrior products. TE is the second authorized source of Nett Warrior connectors for use in Nett Warrior soldier systems and peripheral devices.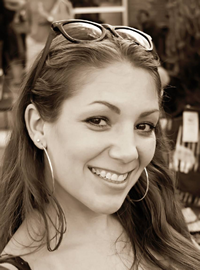 Latest posts by Christine Stieglitz
(see all)