October 2020 New Connectivity Products
Summary coverage of new-to-market connectivity products, including interconnects, wire and cable, cable assemblies, materials, accessories, tools, development kits, and connector-adjacent technologies, such as sensors and antennas.
October 2020 New Connectivity Products
October 2020 New Connectivity Products > Interconnects, etc.
AirBorn's new RocKet Macro-D connectors have a rugged form factor designed to reliably withstand the rigors of both Earth and space, as well as an ultra-reliable contact system that supports both power and signal delivery and utilizes almost 360° of tension-based contact between pins and receptacles to maintain secure connections in even the roughest environments. The new RocKet Macro-D connectors also offer significant space, weight, and cost savings, as evidenced by the fact that three 150-position RocKet connectors utilize the same amount of space as a single 151-position D38999 circular connector. The series also features customer-terminated, field-installable contacts, supports both cable- and panel-mount configurations, and allows users to install and remove wires multiple times. It is currently available in seven configurations capable of supporting 3–42A: two-row, eight-pin variants for 8AWG; three-row, 25-pin variants for 16AWG; four-row, 50- or 74-pin variants for 20AWG; and six-row, 50-, 100-, or 150-pin variants for 24AWG. Accessories include a full complement of straight, 45°, 90°, and lace-wiring backshells and ideal applications include satellite and launch systems, commercial aircraft, high-speed rail, and other mass transit systems, heavy equipment, robotics, and oil and gas equipment.
Amphenol Pcd's new Gladiator connectors are small, lightweight, and low-profile and designed for soldier-worn applications including data sharing, battery charging, and peripheral connectivity. Receptacles can be panel-mounted, clipped onto MOLLE straps, or sewn in place and plugs can easily be routed through MOLLE pack straps for convenient cable management. The series has a magnetic mating mechanism that automatically orients and aligns connectors for quick and easy mating, a rolling latch that secures the connectors in place and prevents inadvertent unmating, and an IP67-rated (1m, 1hr) silicone gasket interfacial seal that seals both individual spring-pin contacts and the plug to the receptacle. Gladiator connectors are also equipped with shock- and vibration-resistant spring pins. The signal pins can support USB 2.0 data transmission with 90Ω impedance while the power and ground pogo pins can handle 5A continuous current. The series also offers first-mate, last-break pogo-pin ground contacts, factory adjustable engagement and disengagement forces to meet specific customer requirements, and complete cable assemblies equipped with 28 or 22AWG flat or round cable. It is rated for 2,000 mating cycles in operating temperatures extending from -65°C to +80°C.
Stewart Connector's new series of low-profile midplane RJ45 connectors are designed to straddle the board edge and utilize space both above and below the PCB, unlike traditional RJ45 connectors, which are exclusively designed to mount above the PCB. The new midplane configuration reduces product height by 25% to provide equipment designers with valuable space savings in applications where RJ45 connectors would typically be the tallest component on the PCB. Ideal for use in a wide array of high-speed IoT applications, including servers, switches, video game systems, and portable storage devices, the new Mid-Plane RJ45 connectors support 1G and 2.5G data rates and 100 MHz transmission frequencies. They are available in 1×1 and 1×4 configurations with yellow/green and bi-color LED indicator options and 0.085" and 0.125" tail lengths, are shielded to enhance EMI performance, and are in stock at Digi-Key, Heilind, Newark, Mouser, and Farnell.
Bel Magnetic Solutions' new 10GBASE-T, single-port, 60W, four-pair PoE MagJack ICMs are designed for compatibility with the new 60W PoE specification, which doubles the amount of power products can handle over existing applications while also increasing their speed by 10 times. The new 10GBASE-T MagJack ICMs have industry standard footprints and pinouts and can transmit or receive up to 60W of power per port over all four pairs within the Ethernet cable while maintaining the bandwidth of the NBASE-T-compliant 10GbE signals. The ICMs can be used as either power source equipment or powered devices and are compatible with all major 10GBASE-T PHYs, including the latest current-mode and voltage-mode PHYs. The new 10GBASE-T 60W ICMs are also backward compatible to existing Ethernet networks, slower speeds, and lower power and are ideal for use in next-generation 5G cellular and wireless access point applications. They are currently in stock at Arrow, Digi-Key, Mouser, and Newark.
Cinch Connectivity Solutions' new Johnson 1.85mm and 2.4mm vertical launch compression-mount PCB connectors provide exceptional performance up to the higher mmWave frequencies of 50GHz (2.4mm) and 67GHz (1.85mm) in applications including test and measurement equipment, semiconductor board characterization fixtures, and semiconductor ATE test boards. The new connectors are screw-mounted and solderless, allowing for both quick and easy mounting and removal on PCBs, and are made of high-quality stainless-steel. They also offer two versions at each frequency to support both microstrip and stripline designs and deliver excellent technical performance with a maximum VSWR of 1.35 and maximum insertion loss of 0.25dB out to 67GHz. In addition, the microstrip parts feature a side groove design that enables either microstrip or grounded coplanar waveguide configurations. All of the new parts are available through Digi-Key and Mouser. 
Mill-Max extended its Omniball spring-loaded contact product line with the addition of new solder-tail and solder-cup versions to accommodate a wider variety of termination requirements. Originally released with surface-mount terminations, Omniball spring-loaded contacts replace the traditional plunger mechanism with a unique, patent pending rolling ball interface that allows mating components to engage in lateral, rotational, and angular alignments and provides optimal electrical, mechanical, and structural reliability. When engaged, the gold-plated brass ball compresses and rolls, allowing the mating surfaces to make contact and then easily slide parallel to each other while the spring force maintains consistent electrical contact. This rolling action alleviates any concerns of connector damage, such as binding, premature wearing, and structural failure, that can occur when using traditional plunger-style spring pins in applications with components that mate in a sliding or rotational motion rather than in an axial or vertical orientation. The two new through-hole mount contacts have different tail lengths for broader suitability with various PCB thicknesses. One (P/N 7945-1-15-20-09-14-11-0) has a 0.079" (2mm) long tail and the other (P/N 7945-2-15-20-09-14-11-0) has a 0.118" (3mm) long tail. The solder-cup version (P/N 7949-0-15-20-09-14-11-0) is designed to accept wire sizes up to 20AWG and has two press-fit features, a barb and a knurl, that allow the pin to be pressed in from either direction. The knurl, an anti-rotation press-fit feature, is preferred when maintaining solder-cup alignment is critical. Additional features include a 0.091" diameter ball interface, gold plating on all components, and a 0.030" (0.762mm) maximum stroke. Omniball contacts have also been tested to 1,000,000 compression cycles and rolled over 67 miles (108km) at half-stroke, at which point they were still proven to deliver desirable specifications including a maximum of 20mΩ contact resistance, a current rating of 5.5A at 30°C temperature rise, and 55g of spring force at mid-stroke (0.015" or 0.381mm). Ideal applications for the series include any electronics that require sliding or rotating connections, such as twist-and-lock cable connectors, smart lens camera connectors, and rugged, IP-rated quarter-turn and threaded connectors, as well as docking stations, quick connects, and blind-mating applications.
TE Connectivity's new NTSEAL 20-position, high-density wire-to-wire connector system utilizes the proven TE/DEUTSCH Size 16 and 20 Common Contact System for inline applications, which supports hybrid arrangements of power and signal contacts for space savings and design flexibility, and has a tool-free mounting design that eliminates the need for additional parts and supports easy installation and maintenance. It also has integrated terminal position assurance (TPA) and connector position assurance (CPA) features to ensure proper mating, offers IP67, IP68, and IP6K9K sealing protection, as well as optional backshells and mounting clips, and ruggedly withstands extreme temperatures (-40°C to +125°C) and engine-level vibrations. The rugged, 20-position NTSEAL connector system is rated for 12–24V and 7.5–13A and is ideal for use in wire-to-wire, panel- and bulkhead-mount, engine, chassis, automation, and after-treatment applications in trucks, buses, agricultural and construction equipment, lift trucks, and power sport, recreational, marine, and specialty vehicles.
Hirose's new CX90MW Series mid-mount USB 3.2 Gen 1 Type-C connectors are ruggedized, waterproof, and resistant to shock and vibration and require 22% less mounting space than other receptacles on the market. The series features a deep-drawn shell with a symmetrical mating design that allows for reversible plug insertion, built-in guide posts that ensure precise connector positioning and orientation, and front sealing gasket and potting to offer IPX8 protection (1.5m for 30min) and delivers reliable, high-speed performance with data rates up to 5Gb/s. It also offers improved peeling strength via six through-hole mounting posts and, when mated with a Hirose plug, provides audible and tactile confirmation of proper mating. CX90MW Series connectors measure 11.60mm wide, 8.35mm deep, and 4.11mm high (with the gasket) and require a total mounting area of just 96.86mm2. Ideal applications for the series include automotive, medical, telecommunications, and consumer electronics equipment and devices including digital cameras, e-readers, tablets, laptops, wearables, IoT applications, MP3 players, portable storage devices, smartphones, patient monitoring systems, GPSX, and in-vehicle entertainment systems.
Weidmuller's new AAP 11&12 double-output control voltage distribution terminal block for process and power generation equipment and control systems has a narrow 8mm width, requires 30–40% less cabinet space than traditional terminal setups, and offers one of the highest wiring densities in the PUSH IN terminal product line. The new AAP 11&12 double-distribution terminal series features a single power connection for an incoming conductor, six independent output connections, and corresponding jumpering channels that accommodate the connection of pluggable jumpers to distribute voltage amongst adjacent terminals. Power inputs accept 8–6AWG conductors while control voltage distribution feeds accept 22–10AWG conductors. The series also features Weidmuller's standard vibration-proof and maintenance-free PUSH IN clamp termination technology, is electrically rated for 300*/600V, 38*–55A, and 22*–6AWG (*AAP 11 terminal series per cURus standards) and, depending on control voltage distribution requirements, offers color-coded push buttons for the quick visual identification of intended potentials.
The ODU-MAC PUSH-LOCK hybrid connector from ODU is now available with a white housing in addition to the original black one to better suit the aesthetics of many medical electronics designs. These connectors have a modular construction with a simple push-pull locking mechanism, six coding options, IP67 sealing, a high packing density, and individually combinable signal, power, coax, compressed air, fluid, and data inserts rated for a minimum of 5,000 mating cycles. They are also easy to use, easy to clean, and well suited for use in test and measurement applications.
Cinch Connectivity Solutions' new Johnson 1.85mm, 2.4mm, and 2.92mm Screw-on, Low-Profile, End-Launch Connectors have a solderless design that's compatible with various board thicknesses, supports easy mounting and removal, and enables reuse. The new Johnson connectors also measure just 0.375" in height, compared to 0.500" for standard parts, and reduce footprint requirements without sacrificing performance. They deliver high RF performance with a maximum VSWR of 1.35 out to 67GHz and maximum insertion loss of 0.25dB and are ideal for use in test and measurement, chip testing, board characterization, and communication applications. Products are available now through Digi-Key and Mouser.
Stewart Connector extended its IP67 Vertical SealJack PCB Mount Series with new mounting and LED indicator options. New blind-pocket panel mounting versions designed for #4–40 UNC and M3X0.5 threaded screws offer additional rear-panel mounting options for more efficient product assembly and complement the existing front-panel bolt and nut through-hole products, while new LED indicator options signal network traffic and status. The extended series also supports Ethernet transmission speeds spanning 10/100BASE-T to 10GBASE-T and is ideally suited for rugged computing, industrial, transportation, energy, and medical applications. Solutions are in stock at Digi-Key, Newark, and Mouser.
Lumberg's new 360° shielded screw-type circular connector has a radically simplified mounting mechanism designed to better support field assembly requirements and electronics manufacturers targeting high volumes for preassembly. The new connector has an innovative, patent-pending shielding mechanism on the inside of the casing that reduces the number of individual parts required to compose a complete connector; eliminates the time-consuming and elaborate process steps of expanding, shortening, and applying a shielding braid; and facilitates faster cable-mount assembly processes, whether soldered or crimped. The new IP68 design also improves the quality of the assembly by eliminating typical assembly errors that can affect its watertightness and can be mounted in half the time required for conventional circular connectors. Additional features include rugged resistance to salt spray, dust, and UV rays and a patent-pending ratchet feature within the metal casing that provides tactile feedback for the installer and long-term vibration protection. It accepts cable diameters up to 10mm, is rated for up to 5A and 100VAC operation, and is ideal for use in mobile network infrastructure including 4G and 5G antenna controls, remote electric tilt antenna cables, bias tees, tower-mounted amplifiers, as well as a variety of industrial and medical applications that employ shielded cables.
TE Connectivity extended its widely employed and well-proven AMPSEAL 16 series with the release of the new AMPSEAL 16 high-temperature connectors, which are rated for operating temperatures up to 150°C vs. 125°C for standard parts. They also have a fully assembled one-piece design with gray housings to differentiate them from standard series parts, four discrete color-coded polarization keys to prevent mismating, a higher flammability rating than standard AMPSEAL solutions (UL94 V-0), and two sealing options for SAE and ISO wires. The new AMPSEAL 16 high-temperature connectors are cost-effective and user-friendly and are ideal for use in trucks, buses, boats, two-wheelers, light rail systems, and heavy-duty off-road, industrial, recreational, and agricultural vehicles and equipment. They are also especially well-suited for use in on-engine applications.
Cinch Connectivity Solutions' popular 10-26 insert arrangement for its Cinch Mil/Aero Circular MD801 series is renowned for its ultraminiature, lightweight form factor and high-density capabilities and is now available in both plug and socket configurations through Digi-Key and Mouser. The size 10 shells accommodate 26 contacts (size 23AWG), offer a variety of finish options, including electroless nickel and stainless steel, and deliver MIL-DTL-38999 electrical and mechanical performance but in a much smaller and lighter weight connector than mil-spec solutions. Ideal applications include harsh-environment military and aerospace applications such as UAVs, military vehicle and satellite communications systems, military radios, and defense equipment displays. 
October 2020 New Connectivity Products > Wire, Cable, & Cable Assemblies 
BizLink's new USB4 Gen 3 Type-C cable assembly has a robust coaxial cable structure that supports multi-protocol high-speed data transmission at rates up to 40Gb/s via two-lane operation, which is twice the data transfer speed of current USB 3.2 cables. It also provides reliable protection against electromagnetic interference to maintain high signal integrity and supports the PD 3.0 Emarker solution with 20V/5A power delivery, enabling both higher speed data transmission and more efficient power management in high-bandwidth information technology and computer engineering applications. In addition, the new USB4 Gen 3 Type-C cable assembly is certified by the USB Implementers Forum (Test ID 4261) and backward compatible with existing USB 3.2, USB 2.0, and Thunderbolt 3 hosts and devices. Standard solutions are available with cable lengths up to 0.8m.
Harwin launched new pre-wired contacts and on-demand cable assembly services for its space- and weight-saving Gecko-MT series high-reliability connectors, which support the simultaneous transmission of power and data and have been widely employed in high-density avionics, UAV, robotics, medical, industrial automation, and satellite applications since their market release in late 2019. Harwin's Gecko-MT series connectors have 10–12 contacts on a 1.25mm pitch (two or four 10A power contacts and eight 2A Gecko signal contacts) and are now available with pre-wired contacts. Single-ended and double-ended male, female, and male-to-female power contacts are available from stock in 150mm or 450mm lengths of white cable, while options including red cable, 300mm cable lengths, other cable lengths, and pre-wired signal contacts are available with very short lead times. In addition, Harwin now offers an on-demand cable assembly service that helps customers avoid in-house tooling costs, as well as training and inspection overheads, and allows the company to provide assistance with system prototyping, pre-production runs, and full-volume production. Options spanning 24 different termination combinations, two signal wire sizes, and cable lengths up to 10m — including male and female or loose-cut ends with standard or reverse-fix screw-lock fixings an optional back-potting for supplementary strain relief — enable hundreds of unique possibilities to optimally align with customer requirements and minimize their engineering effort and outlay.
Samtec's new BE70A Bulls Eye 70GHz high-performance test assembly has a dual-row, single-block, 16-contact design that supports ganged cabling and solderless, compression-mount PCB connections. It also has a small footprint that conserves board space and can support both microstrip and stripline transmission types. The proprietary 0.086 cable design offers superior grounding (360° grounding with stripline) around a spring-loaded signal contact and facilitates 1.85mm instrumentation connections. It also exhibits 50Ω impedance and enables smaller evaluation boards and shorter trace lengths. Custom solutions are available upon request.
Stewart Connector added new M12 X-Code to RJ45 cable assemblies to its range of M12 connectivity solutions optimized for up to 10GbE performance in harsh-environment industrial applications that support Modbus, Ethernet, PROFINET, and EtherCAT communication protocols. The new M12 X-Code to RJ45 cable assemblies have an IP67-rated M12 X-Code plug on one end, an IP20-rated RJ45 plug that's overmolded for additional strain relief in rugged environments on the other, and a TPE-jacketed cable that's resistant to oil, weld splatter, and sunlight. They are also terminated to a shielded cable with a foil shield and a braid to protect against high-frequency noise commonly found on factory floors, just like the existing M12 X-Code to X-Code cable assemblies. To order, visit Digi-Key, Farnell, Newark, or Mouser.
SCHURTER's new installation-ready PSE Piezo electric switch for harsh environment applications including wet rooms, spas, pool facilities, and food processing, medical, and industrial equipment has a preassembled, 15m, potted polyurethane cable that delivers waterproof protection from the hermetically sealed switch housing to its electrical connections (IP67 per IEC 60529 and IP69K per DIN 40050-9). The cable is also resistant to chlorinated liquids and common pool chemicals.
AFC Cable Systems' new MC Glide cable features a revolutionary, patent-pending armor designed to reduce friction and glide through metal studs and ceilings smoothly, quickly, easily, and quietly without sacrificing flexibility and strength. The new cable allows installers to work faster and more efficiently with less chance of damaging studs and is compatible with existing installation tools and fittings. 
October 2020 New Connectivity Products > Sensors & Antennas
Gas Sensing Solutions launched the new CozIR-LP3 ultra-low-power CO₂ sensor with on-board power management, which allows users to control sensor power consumption during both measurement activity and periods of inactivity and can run on less than 1µA without switching off. Based on proprietary GSS, solid-state, non-dispersive infrared (NDIR) LED technology, the CozIR-LP3 sensor measures concentration levels by analyzing the amount of light absorbed by the CO2 gas and offers extensive flexibility in terms of control interfaces, measurements, alarms, and fixturing options. It is also designed to run fully autonomously with automatic self-checking and auto-zeroing, enabling the sensor to operate for long periods with no user intervention, which is ideal for unattended applications including air quality monitoring, IoT devices, and other portable, battery-powered, remote, and wirelessly connected devices. Additional features include a small footprint and low profile, a corresponding sensor evaluation board, and sensor control and configuration software.
KP Performance Antennas launched a new line of medium- to high-gain single-port Omnidirectional Wi-Fi antennas ideal for applications including public Wi-Fi, Bluetooth, and IoT infrastructure, new Wi-Fi 6 radios, wireless video systems, 2.4GHz and 5.8GHz ISM band equipment, and public safety systems. The new single-port Omni antenna line offers 13 compact, lightweight models that cover 2.4GHz, 5.8GHz, and dual-band frequencies with gain ranging from 4dBi to 15dBi for maximum application and location utility. Constructed with robust fiberglass for all-weather operation, they are also both durable and economical.
October 2020 New Connectivity Products > Connector Materials, Accessories, Tools, and Development Kits
SCHURTER's new RC320 protective rear covers for power entry modules including appliance inlets and outlets, which are typically open in the back, are designed to protect against both unintentional contact with exposed live terminals and the ingress of dust and other corrosion causing contaminants that could diminish product performance. The new RC320 protective rear covers are made of durable, UL94 V-0 flame-retardant silicone rubber, which is flexible enough to ensure an excellent fit, temperature resistant up to 150°C, halogen-free, and compliant with RoHS, CCC RoHS, and REACH requirements. The covers are currently available in 14 variants with pricing starting at $0.90 for 100-piece quantities and are especially ideal for use in medical applications.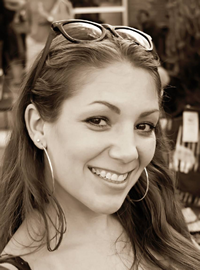 Latest posts by Christine Stieglitz
(see all)