March 2021 New Connectivity Products
Summary coverage of new-to-market connectivity products, including interconnects, wire, cable, and cable assemblies, sensors, antennas, materials, accessories, tools, and development kits.
March 2021 New Connectivity Products
March 2021 New Connectivity Products > Interconnects, etc.
GCT added two new six-pin, charging-only USB Type-C connectors to its ionex line of cost-effective USB Type-C charging solutions, which is targeted at cost-conscious applications in which USB Type-C connectors have traditionally been perceived as cost-prohibitive compared to Micro USB solutions. The new horizontal USB4125 and vertical USB4130 are fully reversible, rated for 3A, and compatible with all USB Type-C cables and feature four through-hole shell stakes for secure mounting. They are also GCT's most cost-effective USB Type-C solutions to date, offering industry-leading price points that make them ideal for customers interested in adopting the USB Type-C interface for charge-only applications. The new USB4125 and USB4130 six-pin ionex charge-only USB Type-C connectors are available through GCT's global distribution network for immediate shipping and are shipped in tape and reel packaging.
Hirose's new FH63S Series shielded, 0.5mm-pitch FPC connectors are ruggedized for reliability in harsh environments and optimized for high signal integrity data transmission in applications including cameras, laptops, gaming consoles, smart TVs, medical equipment, industrial control systems, and servo amplifiers that utilize HDMI 1.4a, USB 3.0, Embedded Display Port 1.3, and V-by-One HS protocols. The series incorporates Hirose's patented, single-action flip-lock technology to enable easy insertion (13N) and activation, eliminate the risk of latch damage during assembly, provide audible and tactile confirmation of proper engagement, and achieve high retention force (19.5N). It also features an insertion tab to enable the visual inspection and assurance of insertion status, which is critical for rugged and reliable performance, a ground pin for advance EMI prevention and optimum signal integrity, and a rugged, two-point, independent contact spring design for greater reliability in harsh environments. FH63S Series shielded FPC connectors have ruggedized housings designed for automated pick and place assembly processes and flux and solder wicking prevention, have a 2.8mm height profile, and are currently available in a 30-position version with a 0.5mm pitch. The series is also RoHS-compliant and halogen-free and can be used in operating temperatures up to 125°C, which enables its use in a wide range of automotive applications as well.
Ironwood Electronics released a new customizable I/O Grypper socket for large-array ASICs and other BGA devices. Designed to test an 896-I/O BGA package with a 31×31 pitch and to fit within the same PCB footprint as the device to support development and failure analysis, the new Ironwood Grypper G80 LIF socket (P/N GR1005-0003) exhibits excellent electrical performance of -1dB insertion loss at frequencies at and above 40GHz and requires 25 grams of insertion force per contact for device insertion. It is also available in three configurations: sockets with SAC 305 RoHS solder balls that replicate tested devices, sockets with tin/lead solder balls that enable easy, low-temperature reflow attachment to PCBs already populated with components, and sockets with no solder balls, which require the use of a 0.2mm-thick stencil to ensure the correct amount of solder paste, regardless of its composition. To use variants with solder balls, users simply insert a device into the socket by pressing them together. The unique geometry of the contacts grip onto the solder balls of the tested device, so no lid is required. Removal is accomplished with a simple extraction tool. Pricing for the new GR1005-0003 starts at $1,197.00 in quantities of 4–10, but volume pricing is available as well.
TE Connectivity's new Raychem smart RSTI-VS separable connector with voltage sensor provides simple, economical solutions for condition monitoring, advanced fault detection, and failure prediction in distribution networks when used in tandem with grid monitoring devices, such as Kries' IKI-50. Designed to increase network visibility and support the implementation of smart grids in distribution networks, the new smart, screened, and separable RSTI-VS connector provides precise voltage measurements (0.5% accuracy class) and is smaller and lighter weight than conventional switchgear technologies, including current and potential transformers. Existing installations can be easily retrofit with the RSTI-VS, and standard RSTI products can be retrofit with the voltage sensor.
Amphenol Industrial Operations' new GT Quadrax Connectors combine a rugged and user-friendly, quick-coupling, reverse-bayonet connector design with environmental sealing and high-speed, EMI-shielded Quadrax contacts to deliver high-reliability, harsh-environment connectivity solutions ideal for use in rail mass transit applications, including inter-vehicle connections and database connections, and factory automation and control systems. The series outperforms multi-pole connectors without individually shielded contacts, provides IP67–IP69K sealing protection according to EN60068-1 when mated, and offers excellent alternatives to the more expensive MIL-DTL-83999 Series III and ARINC-type connectors commonly used for Ethernet, Gigabit Ethernet, Fibre Channel, and FireWire applications in harsh environments. Its size-eight GT Quadrax contacts feature outer contacts with rugged wall sections for enhanced durability, four inner contacts spaced to form two 100–150Ω controlled impedance differential pairs, gold or (on mating parts) gold-over-nickel plating, and crimp or PC tail terminations. They are rated bandwidths up to 1.25GHz, data rates exceeding 2.5Gb/s, and up to 500 mating cycles in operating temperatures extending from -55°C to +125°C, and for maximum voltages of 500Vrms at sea level, 1,000VACrms between all inner contacts at sea level, and 500VACrms between inner and outer contacts at sea level. GT Quadrax Connectors are also resistant to high shock and vibration and available in RoHS- and REACH-compliant designs.
SV Microwave's new VITA 67.3 SMPS Series coaxial/RF connectivity products deliver rugged, high-speed solutions optimized for embedded VPX systems platforms in high-reliability, high-density military, aerospace, defense, and telecommunications applications including signals intelligence, early-warning radar, avionics, and ground base stations. The new VITA 67.3 SMPS Series is designed for side-by-side implementation with other VITA connector standards and is currently available in 12- and 19-port plug-in and backplane module configurations and as fixed-length VITA 67.3 SMPS to male SMA cable assemblies. Corresponding VITA 67.3 SMPS contacts are capable of supporting pitches as tight as 0.155" and compatible with two outer cable diameters: 0.047″ and 0.085″. The series also features a unique connector retention mechanism that helps ease mating and unmating and supports both blind mating and simplified cable routing, which helps reduce mean time to repair.
SCHURTER's DD11 power entry modules are proven to support functional integration into small and low-profile devices with high electrical and mechanical loads and are now available in a new side-mounting flange model that minimizes vertical mounting height, in addition to the original model with top and bottom flanges. DD11 power entry modules are comprised of a C14 IEC appliance inlet, a one- or two-pole fuse-holder that accepts 5×20mm fuses and actively prevents fuse drawer removal while the power cord is plugged in, an on/off switch, optional EMC filters, and a cord retention feature that protects against inadvertent disconnection. They also support snap-in and PCB mounting, are rated for up to 10A at 250VAC according to IEC and UL/CSA, are approved by both ENEC and cURus, and meet enhanced glow wire testing according to IEC 60695-2-11, -12, and -13. Suitable applications include medical electronics, information technology and telecom networks, office and household appliances, and automation systems, and pricing starts around $9.50 each per 100 pieces.
Phoenix Contact's new universal CHARX connect CCS charging inlets enable the safe AC or DC charging of electric cars and utility vehicles using the same charging socket and support both low- and high-power charging (HPC) without the risk of overheating. Originally developed for leading automotive manufacturers in accordance with IATF 16949, IEC 62196, SAE J1772, and GB/T 20234, the new CHARX vehicle charging inlets are compact, customizable, and easy to design-in, featuring identical dimensions for CCS Type 1 and Type 2 variants for global compatibility. As such, they are already being used to supply new generations of electric vehicles with 250A of continuous charging power and up to 500A and 1,000V of temporary charging power with cable cross-sections up to 95mm², making it possible to charge EVs in just a few minutes instead of several hours. The new CHARX inlets are equipped with a first-of-its-kind integrated temperature sensor technology that not only monitors the DC power contacts to protect against overheating but alerts the vehicle to dynamically regulate the requested charging current based on the temperature evaluation. They are also equipped with an electromagnetic locking actuator that makes it impossible to unmate the charging connector during the charging process and IP67, IP6K6K, and IP6K9K sealing to protected against dirt, water, and even water jets. Customization options include installation dimensions, charging power, LED displays, lighting, operating elements, and interlock systems.
TE Connectivity extended its popular and field-proven AMPSEAL 16 Series with the addition of new high-temperature connectors with increased design options for on-engine applications, after treatment systems, and other high-temperature applications in the truck, bus, off-road, heavy-duty industrial, recreational, and agricultural equipment and vehicle industries. The new AMPSEAL 16 high-temperature connectors have a fully assembled, single-piece design that's cost effective and easy to handle and support operating temperatures up to 150°C versus 125°C for the standard range. They also have a higher flammability rating of UL94 V-0, as well as two new sealing options for SAE and ISO wires, and are differentiated from the standard series with gray colored housings and offer four discrete color polarization keys to help prevent mismating.
WAGO added a new Ethernet-based PLC controller and two new I/O couplers to its 750 XTR I/O System, which is designed to provide safe, reliable, and economical signal acquisition and transmission in extreme-environment applications in the oil and gas, renewable energy, power distribution, outdoor, transportation, and marine industries. The new modules have two switched Ethernet ports for feedthrough cabling and support all of the digital, analog, and specialty I/O modules in the XTR Series. The new PLC controller (750-890/040-000) employs the latest hardware technology to deliver faster processing speeds and more memory than previous generations, supports MODBUS TCP/UDP fieldbus communications, andcan be programmed with WAGO-I/O-PRO-based Codesys v.2 software. The new distributed I/O couplers (750-362/040-000 and 750-363/040-000) offer dedicated fieldbus ports with faster boot-up times.  The former supports MODBUS TCP/UDP while the latter supports EtherNet/IP communications.
WAGO also added three new IIoT-enabled, Generation 2 PFC200 controllers to its 750 Series I/O System: a standard version for factory applications and two XTR versions for harsh- environment applications. Each of these PLCs come with two standard RJ45 Ethernet ports and two 100Mb/s SFP slots for fiber optic modules, which are beneficial in high-noise and long-distance networking applications. The configurable ports can be used as a switch or with individual IP addresses and support MODBUS TCP/UDP, EtherNet/IP, and OPCUA protocols with additional licenses for EtherCAT and Sparkplug.
Weidmuller's W-Series Power Distribution (WPD) Blocks are now available in gray, blue, red, and black for color-coding in high-density industrial control cabinets. Designed to distribute main power sources for low-voltage applications rated for 600VAC/DC and 30–310A, these IP20 (NEMA 1) WPDs have a halogen-free, UL94 V-0, and IEC finger-safe construction and support DIN-rail and direct mounting, large wire sizes (14–3/0AWG), and multipole assembly with built-in joiners that gang blocks together to create two- and three-phase groupings.
Ironwood Electronics' new BGA socket (GT-BGA-2145) for 50×50mm Xilinx BGA2736 packages, which feature a 53×53 array on a 0.92mm pitch, is made from high-performance elastomer that operates at bandwidths up to 94GHz with less than 1dB of insertion loss, exhibits very low inductance and typical contact resistance of 30mΩ per pin, and supports operating temperatures extending from -55°C to +160°C. The new GT-BGA-2145 socket also solderlessly mounts to target PCBs using a very small footprint that allows capacitors and resistors to be placed close by, incorporates a spring-loaded shoulder screw that allows ICs to be changed out quickly and easily, and effectively dissipates 200W using a heat sink and an axial-flow fan. Other passive components can be placed on the back side of PCB by creating custom cutouts in the stiffener plate. To actuate, users simply place the device inside the socket, place heat sink lid, and apply downward pressure by turning the eight spring-loaded shoulder screws to a hard stop. Pricing starts at $2,837 apiece, with reduced pricing available for higher-quantity orders.
TE Connectivity's new AMP+ Charging Inlets for electric and hybrid-electric automotive and commercial vehicles are scalable to fit the many various electrical architectures inside the vehicle. Designed to handle AC currents up to 32A and DC currents up to 200A, the new AMP+ Charging Inlets feature integrated temperature sensors, support flexible mounting and integration, exceed IP67 sealing standards for cable exits, and meet IPXXB standards for touch-proof safety. They also offer a verity of customizable features, including flap, 90°, and 180° cable exits.
March 2021 New Connectivity Products > Wire, Cable, and Cable Assemblies
Harwin added 61 new variants to its high-reliability, 2mm-pitch Datamate cable assembly portfolio, all of which are available direct from stock with no lead times. The new 2mm-pitch Datamate cable assemblies feature single- and double-ended configurations with male and female connectors, numerous contact counts and types, including high-performance T-Contacts capable of up to 8.5A, and three cable length options: 150mm, 300mm, and 450mm. They also feature stainless steel jackscrews on all connectors for enhanced mating security and vibration resistance, offer extended rear-wall housings with epoxy resin backpotting for added strain relief, and, like the rest of the products in the Datamate Series, deliver the mechanical robustness required for high-reliability, harsh-environment applications in industrial, aviation, space, and motorsport industries. The series exhibits superior resistance to shock (100g within a 6ms period) and vibration (10g for two hours on each axis) and supports 500 mating cycles in operating temperatures extending from -55°C to +125°C.
Stewart Connector's new Category 8.1 to Category 8.2 twisted-pair Ethernet hybrid patch cords provide cost-effective, high-speed solutions for upgrading existing data centers without switching to fiber. Released in November 2020, its Category 8.2 Series is amongst the highest performing twisted-pair Ethernet connectivity systems available today with a Category 8.2 ARJ45 interface, which allows each individual signal pair to be individually shielded, end-to-end in the channel, to eliminate pair-to-pair and alien crosstalk. These new hybrid patch cords combine the Category 8.1 RJ45 interface with the high-performance ARJ45 interface through a patch cord assembly. Hybrid cables allow users to leverage the highest performing structured cabling system and support interface compatibility with industry standard RJ45 interfaces on switches, routers, servers, and data storage devices. Stewart's new Category 8.1 to Category 8.2 hybrid patch cords have a performance level of Category 8.1 and can support 25G/s and 40Gb/s Ethernet transmission speeds over twisted copper wire pairs. Products are available through DigiKey and Mouser.
GradConn expanded its range of standard and waterproof Nautilus cable assemblies equipped with I-PEX's MHF microminiature connectors to include I-PEX's MHF 4L LK and MHF 5L microminiature connectors as well. I-PEX MHF 4L LK connectors have a durable, low-profile design with a mated height of just 2.0mm, a patented locking plug that withstands bumps, shock, and vibration to maintain secure connections, and the same PCB mounting receptacles as its MHF 4 and MHF 4L Series to make upgrades easier. I-PEX's MHF 5L low-profile, microminiature, wire-to-board coaxial connectors have a mated height of just 1.3mm, making them one of the smallest solutions in the MHF range, and support quick and easy mating in compact devices. A selection of MHF 4L LK and MHF 5L to SMA cable assemblies are currently available from Digi-Key for immediate delivery and an online cable configurator is available for custom versions.
ODU added new single-pair Ethernet (SPE) solutions to its ODU MINI-SNAP L and K Series and ODU-MAC Series. The new SPE connectors and cable assemblies support 1000BASE-T1 (IEEE 802.3bp), 100BASE-T1 (IEEE 802.3bw), 10BASE-T1 (IEEE 802.3cg), and power over data line (PoDL) protocols over maximum distances spanning 15–1,000 meters, as well as offer space and weight reductions over competing solutions. ODU SPE solutions also feature push-pull locking mechanisms, offer environmental protection ratings up to IP68, and deliver a minimum of 5,000 mating cycles. Application areas include automotive communications, control, and safety functions and barrier-free device, sensor, and actuator connections in industrial automation equipment.
March 2021 New Connectivity Products > Sensors and Antennas 
TE Connectivity's new wide-bandwidth 830M1 triaxial condition monitoring accelerometer employs highly stable piezoelectric sensing crystal technology to provide superior frequency responses, measurement resolution, and long-term stability with minimal long-term drift in harsh-environment industrial condition monitoring applications. Housed in compact, lightweight, and robust fully hermetic LCC packages, the new 830M1 triaxial accelerometers provide stable and accurate three-axis (X, Y, and Z) measurement performance with superior resolution to support predictive maintenance, improve efficiency and equipment utilization, and avoid unexpected, inconvenient, and often costly downtime in factory automation equipment and IIoT networks. They are available with dynamic ranges spanning ±25g to ±2,000g, offer excellent measurement bandwidth with a flat frequency response up to 15kHz, and are suitable for detecting faults ranging from imbalances to bearing defects and wear in both low- and high-speed rotating machinery.
March 2021 New Connectivity Products > Connector Materials, Accessories, Tools, and Development Kits
Cinch Connectivity Solutions' new Johnson SMP and SMPM Bullet Adapter Installation and Extraction Tools allow engineers to operate on high-frequency connectors without damaging them. The new SMP and SMPM insertion and extraction tools are made of stainless steel and suitable for use in test and measurement systems, instrumentation test fixture equipment, LAN routers and base stations, satellite communications equipment, phased array radar systems, airborne and ground radar, and MIMO and active antennas. Products are available through Digi-Key, Mouser, and Newark.
Würth Elektronik's new WA-SMCH Surface-Mounted Cable Holder offers an innovative, space-saving alternative to PCB-mounted, bonded, or snapped cable holders intended to accommodate cable ties. Made of tin-plated phosphor bronze, the new solderable cable holders allow cables and cable ties to be routed lengthwise or crosswise through the 10×6×2mm components and achieve up to 370N of holding force to ensure high stability. WA-SMCH are available from stock with no MOQ and, for small-quantity orders, Würth offers a re-reeling service that allows customers to order individual component quantities in belt sections on a reel with a minimum leader and trailer length of 40cm. The company also provides developers with free samples upon request.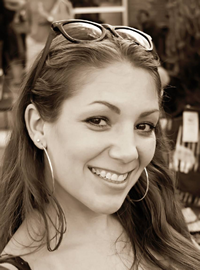 Latest posts by Christine Stieglitz
(see all)