RF Connectors for Base Stations and Antenna Systems
This week's Product Roundup showcases RF connectors for base stations and antenna systems, as well as a coaxial cable stripping machine that supports the continued evolution of these technologies.
RF Connectors for Base Stations and Antenna Systems
Rosenberger's NEX10 RF Coax Connector System is especially designed to meet the current and future demands of small-cell and 5G networks, low-power base stations, multi-operator and multi-band distributed antenna systems (DAS), in-building RF architectures, and MIMO applications. It has a compact, robust construction with a minimum flange height of 12.7mm to support the development of lightweight modules and is designed to eliminate installation errors and protect the contact areas from damage caused by improper handling and vibration. The NEX10 RF connector system also separates the electrical contacts from the mechanical reference, which achieves very low passive intermodulation (PIM) and excellent return loss (RL) performance up to 20GHz, regardless of the coupling mechanism or applied torque, as well as high screening efficiency for enhanced electrical reliability. The series offers cable- and panel-mount solutions with screw-type or push-pull coupling mechanisms and four or five NEX10 interfaces and is available with factory- or field-installed jumper boots that provide fast, easily installable, and durable sealing solutions for IP68 environmental protection.
I-PEX Connectors' new MHF 7S coaxial cable connectors have a microminiature 2.0 x 2.0mm footprint, a maximum mated height of just 1.40mm, and a unique shielding design — the industry's first stripline-terminated signal pin in a receptacle grounding ring — that improves EMI performance in millimeter-wave applications including 5G base stations and antenna systems. The new RF connectors exhibit 50Ω characteristic impedance, operate at frequencies up to 15Ghz with a maximum VSWR of 1.50 in operating temperatures extending from -40°C to +90°C with up to 90% non-condensing humidity, and are rated for 60VAC operation, a minimum of 200VAC dielectric withstanding voltage, a maximum of 20mΩ contact resistance, a minimum of 500MΩ insulation resistance at 100VDC, and 30 mating cycles. MHF 7S connectors also have UL94 V-0 LCP housings and nickel-plated phosphor bronze contacts with gold-plating in the contact area and are both halogen-free and compliant with REACH and RoHS directives. MHF 7S plugs are available as cable harnesses with 32AWG cable and optional inspection adapter and mating/unmating tool accessories, and MHF 7S receptacles are available with optional inspection adapter, high-cycle N30 SMPM adapter, and N30 SMPM-to-815mm adapter cable accessories.
RS Components Americas stocks TE Connectivity's N Series coaxial RF connectors, which provide medium-sized, labor-saving solutions with a lower overall applied cost in critical, harsh-environment applications within the military, aerospace, transportation, and telecommunications industries. N Series connectors have a threaded coupling mechanism with a minimum of 445N retention force for optimum stability, a captive center contact with a minimum of 27N axial retention in either direction, and a labor-saving two-crimp assembly process that achieves a minimum of 400N cable retention force when crimped to RG 214/U cable. They are fully intermateable with MIL-C-39012 connectors, exhibit a constant impedance of 50Ω, ruggedly withstand shock and vibration to ensure a low noise level, and provide excellent, low-VSWR broadband performance at frequencies up to 11Ghz. Series options include plug, jack, panel jack, bulkhead jack, and right-angle configurations and designated solutions qualified to MIL-C-39012, Class II, Category B. N Series connectors are rated for 1,000V operation and 2,500V dielectric withstanding voltage at sea level and 500-cycle durability in operating temperatures extending from -55°C to +85°C for commercial versions and -65°C to +165°C for mil-spec versions. Ideal applications include base stations, antenna systems, cable-based LANs, medium-power transmitters, communication satellites, weather and surface ship radar, air and maritime vessel traffic control, weather monitoring, defense tracking, aeronautical and maritime radio-navigation, and space research.
Amphenol SV Microwave's TNC Series RF connectors are ruggedized versions of BNC connectors ideal for use in military, aerospace, and telecommunications applications including base stations, antenna systems, cellular networks, radar, instrumentation equipment, and coaxial cable assemblies. They have a miniature, water- and vibration-proof construction with threaded couplings for extra mating stability, exhibit a constant impedance of 50Ω, and operate from DC to 11GHz with a VSWR of 1.3:1 at 11GHz and greater than or equal to -90dB shielding effectiveness. They are also rated for 1,500V dielectric withstanding voltage, 12–15 inch-pounds of torque, and 500 mating cycles in operating temperatures extending from -65°C to +165°C.
Cinch Connectivity Solutions is actively expanding its already-extensive portfolio of Johnson coax connectors to support the continued development and deployment of 5G network technologies including base stations and antenna systems. The portfolio offers 13 styles of coaxial RF connector solutions (SMA, 1.85mm, 2.4mm, 2.92mm SMK, SMP, MCX, SMPM, MMCX, UMC, SMB, SMC, Type-N, and QMA/kwiQMAte connectors) with straight, 45° angle, and right-angle configurations, seven different body and plating material options, a wide variety of mounting styles, full-crimp or solder cable, PCB, or receptacle terminations, and a wide range of cable types for complete assemblies. It also offers 50Ω and 75Ω impedance solutions designed for 2–65GHz operation. The latest portfolio additions, both introduced in December 2019, include new 2.92mm and SMA coax connectors. The new 2.92mm Coax Connectors offer a vertical launch compression-mount design that's easy to mount, remove, and reuse in addition to the standard, two-hole, flange-mount design and are designed to provide low return loss values for frequencies up to 40Ghz in 5G infrastructure, test and measurement, semiconductor test, PCB characterization, and networking applications. They are also available with or without a side groove that enables microstrip or grounded coplanar waveguide designs suitable for various board materials and thicknesses. The new 45° PCB-Mount SMA Coax Connectors provide excellent performance up to 18GHz with a maximum VSWR of 1.30 up to 12GHz and 1.50 from 12–18GHz and are ideal for use in test and measurement, semiconductor test, PCB characterization, and networking applications with board-to-board configurations or tight enclosures incompatible with vertical and end-launch connectors.
JAE's CP03 Series SMPM coaxial connectors provide excellent high-frequency performance up to 65GHz and are ideal for use in applications that require high-speed electrical signal connections, including wireless infrastructure, optical communication devices, measurement equipment, and high-frequency modules. The compact coaxial RF connector series is available in two- and four-row end-launch plug receptacle and jack adapter configurations that establish floating connections between boards via a three-part mating configuration comprised of a pair of plug receptacles and jack adapters. It also features a push-on locking mechanism for easy mating and unmating and is compliant with MIL-STD-348A. CP03 Series connectors exhibit 50Ω characteristic impedance and a maximum VSWR of 1.5 from DC to 65GHz and are rated for 160VAC operation, 500VAC dielectric withstanding voltage (for one minute), a minimum of 5,000MΩ insulation resistance, and 100 mating cycles in operating temperatures extending from -55°C to +125°C.
Heilind Electronics stocks Molex's 4.3-10 RF Connector System and Cable Assemblies for next-generation mobile telecommunications and networking applications including base station antennas, network radios, and signal optimization equipment. The series has a small form factor that's 30% small and 70% lighter than DIN 7/16 connectors, which decreases operational expenditures by reducing tower loading; employs the 4.3-10 connector interface, which has already been adopted by radio and OEMs; and offers three mating options for right-angle and vertical plugs (hand-tight, quick-lock, and torque), which provides additional design flexibility without compromising electrical performance. It also offers custom, factory-made, low-PIM jumper cable assemblies made with serialized 12.7mm or 9.53mm coaxial cable, which eliminates the need for both additional vendors and customer assembly and provides 100% data traceability and improved quality assurance, and patent-pending waterproof boots that provide IP68 environmental protection ideal for use in outdoor network infrastructure.
TE Connectivity's ERFV coaxial RF connectors are highly customizable, offering a range of both between-board heights and configurations, and provide low-cost, high-performance solutions ideal for use in mobile telecommunications and wireless broadband communications equipment including antennas, small cells, and other 5G infrastructure. The series features a one-piece design that enables lower-cost antenna-to-radio, board-to-board, and board-to-filter connections than competing two-piece connectors and is available in four configurations (board-to-board, screw-type board-to-filter, push-in board-to-filter, and test adapters) designed to support minimum board-to-board distances spanning 5.2–20mm and frequencies extending from DC to 10Ghz. It exhibits proven reliability and excellent misalignment tolerance (±1mm axial, ±0.80mm radial, and 2° target board to base board), isolation (≥70dB from DC–3GHz and ≥60dB from 3–6GHz), and return loss (≥22dB at 4GHz and ≥20dB at 6GHz), has a typical pitch of 15mm, and is rated for operating temperatures extending from -40°C to +125°C.
BTC Electronics offers more than 70 series of coaxial RF connectors and more than 200 coaxial RF connectors and adapters that are qualified to MIL-PRF-39012 and MIL-PRF-55339 and designed to carry vast quantities of information at radio frequencies in the multi-megahertz range. Options include BNC, N-Type, SMA, and TNC connectors, as well as military connectors with older CW, MX, and UG designations, from suppliers including Amphenol RF, Cinch Connectivity Solutions, and Delta Electronics. Ideal applications extend across the wired and wireless telecom and broadband communications, automotive telematics, military and aerospace, instrumentation, and medical industries and include GSM, CDMA, TDMA, W-CDMA, UMTS, and GPRS/Edge base stations; wireless LANs, optical networks, and RFID readers; set-top boxes, satellite dishes, cable modem termination systems, and transmission equipment; GPS, Bluetooth, satellite radio, remote vehicle diagnostics, and toll road automation; military communications, avionics, radar, sonar, and weapons systems, and network analyzers, oscilloscopes, signal generators, attenuators, dividers, combiners, mixers, and amplifiers; and medical testing and patient monitoring equipment. The Delta Electronics MHF/U.FL Series ultraminiature coaxial interconnect system, for instance, is designed for use in compact wireless devices, has a small 7.7mm² footprint with a low mated height of less than 2.5mm, and supports operating frequencies from DC to 6GHz. Receptacles are packaged on tape and reel for compatibility with automated pick-and-place equipment and plugs are supplied on ultrafine coaxial cable assemblies or RG-type cable assemblies available in MHF/U.FL plug to MHF/U.FL plug, MHF/U.FL pigtail, or MHF/U.FL plug to SMA, MCX, MMCX, or other standard connector configuration options.
PEI-Genesis stocks Sure-Seal's range of RF connectors and cable assemblies, which provide ruggedized, high-performance solutions ideal for use in harsh-environment communications applications, industrial control networks, and other mission-critical signal-transmission applications. The ruggedized range is fully compatible with MIL-STD-348B requirements, is suitable for use with flexible, semi-flexible, and semi-rigid cables, and is available in BNC, MCX, MMCX, N-Type, SMA, TNC, Ultra-Tiny BNC, 12G-SDI BNC, and 6G-SDI 1.0/2.3 connector styles. The BNC and N-Type connectors are available in waterproof designs and accommodate a variety of coaxial cables. The MCX connectors offer 30% space savings over similar SMB and SMC types and are also available in a 12G-SDI design. The MMCX connectors are 30% smaller than MCX variants, are available with cable or PCB terminations, and are especially ideal for Wi-Fi, IoT, and M2M communications applications. The SMA connectors are available in both waterproof and 26.5GHz designs. The TNC connectors can be used in the same applications as BNC connectors but have a threaded design that's more robust than BNC types and are also available in waterproof designs. The Ultra-Tiny BNC connectors are 51% smaller than standard BNCs, offer waterproof designs, and are especially well suited for use in broadcasting applications. The 12G-SDI BNC connectors are also available in waterproof designs and are identical to standard 75Ω BNC connectors but designed for 12G-SDI broadcasting applications. The 6G-SDI 1.0/2.3 connectors have a miniature size that provides a more flexible mechanical solution for space-constrained broadcasting applications and are identical to standard 75Ω 1.0/2.3 connectors.
Schleuniger's CoaxStrip 6380 coaxial stripping machine is a high-precision, fully programmable, multi-step stripping machine for single-conductor wire and coaxial, triaxial, and multi-conductor cable. The versatile, user-friendly machine delivers a 20% increase in production output compared to previous generations and offers additional benefits including very fast cycle-times, multiple steps with freely selectable stripping sequencing, cable diameter verification, cable-end detection, automated cable retraction for flexible cables, and an innovative stripping head that guarantees extreme precision and reliability. It also features Schleuniger's standardized S.ON user interface for simple programming, a sample programming library, and 1,000-program memory, and is ideal for both low-volume, quick-changeover applications as well as high-volume production runs, providing the best possible flexibility and productivity for a wide variety of production needs.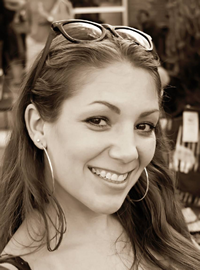 Latest posts by Christine Stieglitz
(see all)