Rail Connectors Product Roundup
This week's Product Roundup highlights connectors engineered to withstand the various hazards of railway industry applications. Many of the rail connectors collected here are also well suited for use in harsh-environment industrial applications.
Connectors for Rail Applications (Rail Connectors)
PEI-Genesis stocks ITT Veam's extensive CIR Series electrical, optical, and pneumatic multipin connectors with coaxial, fiber optic, fuel-resistant, hermetically sealed, high-voltage, twinaxial, triaxial, EMI/RFI shielded, thermocouple, pneumatic, and filtered solutions. Originally designed for use in harsh-environment transportation applications, the series has since earned acceptance in hostile medical, military, geophysical, nuclear, aerospace, and entertainment applications. These connectors have been adopted by NATO as the standard connector for ground fighting vehicles and extensively deployed in both American and European military programs. The series is compliant with railway and defense standards including EN45545-2 NFPA 130, VG95234, and MIL-DTL-5015, which its electrical design parameters are based on. CIR Series connectors feature positive-locking, quick-disconnect bayonet coupling mechanisms that provide visual, audible, and tactile confirmation of proper mating, surpass the environmental requirements of MIL-DTL-5015, negate the need for lockwires, and include stainless steel anti-wear rings at the most critical point on receptacle coupling ramps to extend service life to a minimum of 2,000 couplings. They also feature nearly indestructible  and wire terminations, reliably withstand up to 50g shock and 20g vibration, and accommodate up to 159 stamped, PCB, solder, or high-speed data contacts or fiber-optic termini. In addition, the series is available with several shell, contact, sealing, and plating materials, including ITT's proprietary Blue Generation plating, a REACH- and RoHS-compliant alternative to cadmium; various inserts, including options that meet low-smoke/zero-halogen requirements and exhibit superior resistance to fuels, oils, solvents, and elevated temperatures; and a full range of backshells and accessories. It is waterproof to 10 meters for 12 hours and, depending on the elastomer seal material, rated for operating temperatures as low as -55°C and as high as 200°C. Rail industry applications for the series include critical control signals, control panel and switchboard connections, power and signal connections, intervehicle connections, databus connections, air conditioning and lighting systems, converters, and motor supply connections.
Smiths Interconnect's LHS/LHZ Series modular, blind-mating rack-and-panel connectors are designed to meet the most demanding railway industry requirements. They have a flat, float-mount construction that enables quick and easy mating and unmating, employs guide pins for blind mating, and compensates for mechanical misalignments up to 1.25mm to ensure excellent signal integrity. They support mixed power, signal, coaxial, and high-speed twinax, triax, and quadrax contacts in a ruggedized shell, as well as high contact densities, and employ Hypertac hyperboloid contact technology to ensure high-reliability performance, immunity to shock and vibration, and minimal contact resistance. The series are built with low-fire, -smoke, and -toxicity materials per railway industry requirements, compliant with NF F 61-032 standards and qualified to SNCF (French National Railway Company) standards, and ideal for use in rack and panel, cable, and program applications. The modular connectors are also available with 14 units with 5.5mm pitches that allow for high contact densities of up to 70 signal contacts and are rated for a minimum of 500 mating cycles in high-shock and -vibration environments with operating temperatures extending from -40°C to +100°C, which contributes to their low cost of ownership. The LHZ Series was designed with R&D teams from leading rolling stock manufacturers to ensure easy cable mounting and the high-reliability transmission of high-speed Ethernet signals in harsh-environment railway applications. It achieves signal frequencies greater than 1.2GHz, is additionally compliant with IEEE 802.3 and Class F Cat 7 requirements and compatible with 100, 120, and 150Ω-impedance cables in diameters spanning 6.5–13mm, and has been tested to one million balancing cycles.
JAE's JK06 Series waterproof circular connectors for railway vehicles and related electronic equipment are qualified to VG95234, complaint with EN50467, EN45545-2, NFF16-101, NFF61-030, and BS6853, and intermateable with other products that are compliant with the same standards, enabling worldwide employment in rail systems as well as widespread suitability in harsh industrial applications. The series features zinc-plated aluminum alloy shells in four sizes (18, 22, 28, and 36), a bayonet locking system, synthetic rubber grommets, panel gaskets, and interfacial seals that provide IP67 protection when mated, plastic insulators, eight MIL-DTL-5015-compliant contact arrangements with 3–48 gold-plated copper alloy contacts, halogen-free plastic parts, and RoHS-complaint materials. It is compatible with both conduit and cabtyre cable-based harness assemblies, ruggedly resistant to shock, vibration, high temperatures, salt spray, and ozone, and rated for 2,550Vrms and 500 mating cycles in operating temperatures extending from -40°C to +125°C. The series is also available with three individual contact current ratings (13, 46, and 80A) and eight connector current ratings spanning 49.4A to 367.9A.
Radiall VanSystem's CP Series multipole circular power connectors were developed for railway applications up to 1,000A, including motor-to-bogie and intervehicle connections, car-to-car jumpers, power distribution systems, traction motors, and junction boxes. The series supports quick, easy, and reliable installation with mating-assist alignment columns, the choice of three coupling mechanisms: bayonet nuts or single or double mechanical locking latches with lock screws, and accessories for cable or conduit fixation and is ruggedized for harsh environments. It features robust, corrosion-resistant aluminum alloy shells that reliably protect contacts from harsh shock and vibration, three shell plating options: hard black anodized, black polyurethanic varnish, and gray anodic oxidation, stainless steel screws and locking levers, flame-retardant silicone-compound gaskets that provide IP67 water- and dust-proof protection, thermoplastic resin insulators, silver-plated high-copper-content alloy contacts with optional multi-contacting bands, and M3057 Type B/C cable clamps or glands. It is also available with conductive plating and the corresponding rear accessory and resistant to operating temperatures as low as -55°C and as high as 250°C. CP Series connectors are qualified to multiple rail standards, including EN50124-1, IEC 60077-1, EN45545-2, NFPA 130 (ASTM E 162, ASTM E 662), UNI CEI 11170-3, NFF 16-102, EN50467, IEC 61373, and IEC 60529, and are also RoHS compliant. In addition to railway applications, they are well suited for use in energy, naval, and industrial applications.
Weidmüller's extensive range of WF, WFF, and ST 4000 Series stud terminals provides secure connections for energy transmission applications in railway systems and other extreme-environment electronics and complies with international railway standards EN50343, EN50155, EN60947-7-1, EN50124-1, DIN EN 61373, DIN 5510 Part 2, NFF 61-017, NFF16-101, BS6853, and RIA20. The range supports two-, three-, and four-pole cross connections for faster electrical distribution and electrical distribution between different sizes (e.g., WF6 to WF8) and features Wemid clamps made of non-tracking (CTI 600) material that's thermally stable up to 120°C and contains no hazardous substances; high-reliability, maintenance-free contacts with toothed washers for rugged vibration resistance and cable lugs compatible with both direct contact and highly conductive busbar mounting; UL94 V-0 self-extinguishing, low-through-resistance, -smoke, and -fume materials; and shock protection including partition plates and transparent cover strips in WF Series stud terminals, locking covers in twin-stud, hinged-head WFF Series terminals, and screw-on polycarbonate covers in ST 4000 Series terminals. The connection range also extends from 10mm2 to 300mm2, supports up to three cable lugs per stud (or four in the WF Series), and is available for TS35 or TS32 DIN-rail mounting. WF and WFF Series stud terminals are rated for up to 1,000V, or 2,300V and 520A when using special epoxy resin partition plates, ST 4000 Series terminals are rated for up to 4,000V and 415A, and all conductors are applied to M6–M16 threaded studs (depending on conductor cross-section) by means of crimped cable lugs and then securely connected by tightening the hex nut.
Amphenol ICC's HPR XS connectors are compact, robustly sealed, and designed for use in extreme environments with hazards including high temperatures, high vibration, high humidity, high-pressure washdowns, and saltwater immersion. The series offers power or signal solutions, easier mating and unmating than legacy automotive-style sealed connectors, and higher durability than sealed commercial-grade connectors and is UL approved and compliant with EN45545. It features halogen-free UL94 V-0 housings, four sealing options (IP65, IP67, IP68, and IP69K), solid copper alloy contacts that deliver high conductivity and improved durability, sockets that establish multiple contact points for reduced resistance and heat, corrosion-resistant stainless steel hardware, mechanical wire clamps for superior strain relief, and industry-standard crimp designs that enable field installation with standard tools. HPR XS Series connectors are rated for 300VAC/DC, operating temperatures up to 150°C, and 1,000 mating cycles. Variants with high-power contacts are rated for 35A, variants with low-power contacts are rated for 12A, and those with signal contacts are rated for 2.54A — all with a 30°C temperature rise. The series is suitable for use in communications applications including remote radio units and outdoor power deliver systems, industrial applications such as commercial washers, robotics, and alternative energy installations, and off-highway, construction, and rail vehicles.
The Fischer FiberOptic Series from Fischer Connectors has a miniature, circular, push-pull design that enables quick, easy, and single-handed mating and unmating and a monoblock mate adapter/removable sleeve holder that supports in-field end-face cleaning and provides easy access to ferrules. The series transmits high-speed data across long distances, delivers dependable performance with stable optical links in extreme indoor and outdoor environments, provides IP68 ingress protection when mated and IP67 protection when unmated, and is rated for 1,000 mating cycles. It also delivers best-in-class butt-joint optical performance with single-mode (APC/UPC) and multi-mode (UPC) optical fibers, exhibits low back reflection, and employs UPC and APC polishing to reduce insertion and return losses and improve device security. In addition, these rugged fiber optic connector and cabling solutions have been tested and proven to deliver precision optical performance in cryogenic and other extreme applications, like liquefied natural gas pipelines, which can experience temperatures as low as -180°C, per CERN testing procedures. Series options include connectors with one, two, or four optical channels, a hybrid connector with two fiber channels and two electrical contacts, and optional gas-tight panel receptacles, all of which are available preconfigured with any length of cable for maximum performance and installation efficiency. Ideal applications for the series include telecom and broadcast, marine and underwater, oil and gas, and railway electronics systems.
Panther PA Series power and hybrid power and signal connectors from Positronic ruggedly withstand shock, vibration, UV radiation, salt spray, and temperatures up to 200°C, and offer four levels of environmental sealing protection extending from IP65 to IP69. They are rated for 1,600Vrms working voltage, 5,000Vrms proof voltage, 25–35A per contact, 5GΩ insulation resistance, a maximum of 5Ω initial contact resistance, 45–67N contact retention, 1,000 mating cycles, and operating temperatures extending from -55°C to 200°C. The rectangular connectors have a one-piece, UL94 V-0, LCP insulator, trapezoidal polarization, and a mandatory locking mechanism, and are available in free-cable and panel-mount body styles with four sizes of fixed or removable gold-plated copper alloy contacts (#22, 18, 16, and 12), metal clip or press-in contact retention mechanisms, and wire or PCB terminations. The series conforms to both EN45525-2 HL3 and NFF 16-101/102 flammability and smoke requirements and offers RoHS 5/5 compliance, in addition to RoHS 6/6 compliance on select parts. Ideal applications for the series include rail, earthmoving, battery, and other industrial applications.
NorComp's M Series M12 connectors are designed to satisfy the electrical and mechanical demands of a wide variety of harsh-environment applications, including industrial controls, automation equipment, remote process sensors, robotic control systems, ruggedized networking equipment, and power conditioning systems. They can also be customized for use in rail and aviation projects subject to more stringent ruggedization and reliability requirements. M Series M12 connectors are available in A-, D-, L-, and X-Coded solutions with 3, 4, 5, 6, 8, or 12 non-removable contacts and as individual connectors or pre-cabled assemblies. The A-Coded M12 connectors are ideal for use in sensors and actuators, the D-Coded M12 connectors are ideal for EtherCAT and PROFINET networks, and the X-Coded M12 connectors are ideal for 10Gb/s Ethernet (GbE) applications. The series features nickel-plated brass shells and nuts, UL94 V-0 PBT insulators, gold-plated brass contacts, and IP67 EDPM O-rings and is available in cable- and panel-mount configurations with solder-cup, vertical through-hole, or right-angle contact terminations, optional EMI shielding, and optional plastic or metal dust caps for additional environmental protection. It is rated for operating temperatures extending from -40°C to +85°C and compliant with RoHS2 requirements. Rail industry applications include lighting, door, sensor, and brake systems.
TE Connectivity's SWFR Single-Wall Heat-Shrink Tubing is made of irradiated, cross-linked polyolefin and provides cost-effective solutions for electrically insulating and mechanically protecting components, connections, and terminations. It has a 2:1 shrink ratio, a low shrink temperature that permits quick installation and reduces the risk of damage to temperature-sensitive components, and recovers at a relatively low 90°C, which facilitates rapid application. It is also highly flame-retardant — earning both UL VW-1 and CSA OFT flammability ratings — and halogen-free and emits minimal amounts of toxic or acidic gasses when burned, which enables employment in enclosed spaces. It is available in two flexible types: X2, a thin-wall tubing and X4, a very-thin-wall tubing that shrinks more than twice as fast as the X2 material, in sizes spanning 0.8–30mm, and in new marked versions that support easy identification. SWFR tubing is an excellent candidate for commercial, residential, industrial, automotive, and transportation applications including building equipment, commercial and consumer electronics, communication systems, industrial equipment, household appliances, motor vehicles, and mass transit systems.
ITT Veam's CIR M12 bayonet-coupling circular connectors support Ethernet, multifunction vehicle bus (MVB), wire train bus (WTB), and video lines within a single connector. Developed for rail vehicle-to-vehicle interconnection in accordance with VG95234, the connectors feature M12 contacts mounted within proven Veam FRCIR connectors with a minimized circular footprint, are sealed to IP67, are extremely resistant to shock and vibration, are fully compliant with the latest rail standards for fire and smoke, and support 10GbE up to Class FA ISO/IEC 11801 channel performance. They also have gold-plated copper alloy contacts rated for 2,000 mating cycles and operating temperatures spanning -40°C to +100°C, flame-retardant plastic insulators, and aluminum alloy shells with optional straight or 90° backshells and proprietary Blue Generation plating for extreme durability, conductivity, and shielding performance. Installed on the latest generation of Italy's high-speed trains, CIR M12 connectors are also well suited for use in harsh-environment Ethernet communication applications in the defense, industrial, and transportation markets.
Kensington Electronics stocks Smiths Interconnect's REP Series environmentally sealed rectangular plastic connectors, which provide quick, secure connections and exhibit durable, high-reliability performance in embedded equipment applications across the automotive, industrial, rail, test and measurement, defense, and public works industries. The sealed, multi-pole connectors feature Hypertac hyperboloid contact technology, which offers low insertion and extraction forces, immunity to fretting corrosion, and 30% higher current carrying capacity than standard contacts of the same size, and are ideal for use in sensor, brake, lighting, air conditioning, and communications systems. The series also demonstrates excellent resistance to shock, easy mounting and maintenance, improved polarized guides, minimal cost of ownership, and the versatility of three coding devices: cable-to-cable, clip-locking, and front and back panel mount. In addition, it is qualified to French and European rail standards, available in three layouts (2-, 6-, and 12-way) with wire-attach or PCB-mount terminations or overmolded plastic parts to support rapid assembly installation without additional mounting hardware, and rated for up to 18A and 500 mating cycles.
For more information on connectors for Rail Applications: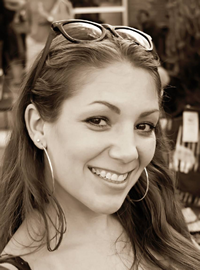 Latest posts by Christine Stieglitz
(see all)