Overmolded Cable Assemblies Product Roundup
This week's Product Roundup highlights overmolded cable assemblies from leading suppliers.
Overmolded Cable Assemblies
NorComp's M5 Series overmolded cable assemblies are part of its VULCON range of compact circular connectors and are designed for use in a variety of applications that require ruggedized, compact connector solutions that deliver secure, reliable signal transfer, including transportation and control systems, automated doors and ramps, sensor connectivity, and data and telecommunication devices. The preassembled, M5 Series overmolded cable assemblies meet IP67/IP68 waterproof requirements and are available with 28AWG cable in three standard lengths (1m, 2m, and 3m) and two-, three-, and four-pin M5 connectors in male-to-male, female-to-female, double-ended, and single-end to blunt-cut configurations. The assemblies also feature cable comprised of two twisted pairs with foil, drain, and braid shields and PVC molding materials and connectors with nickel-plated brass shells or stainless steel shells, black TPU insulators, gold-flash-plated brass contacts, and nickel-plated brass nuts. They are rated for 30V at 80°C, are RoHS compliant, and are also available in M8 and M12 versions and as custom M12 waterproof cable assemblies.
METZ CONNECT offers a comprehensive range of D- and X-Coded M12 overmolded cable assemblies with various connector designs and cable lengths ideal for use in harsh-environment Ethernet applications ranging from industrial automation equipment to intelligent traffic control systems and remote military communications networks. The M12 product line offers more than 65 different D-coded M12 cable assemblies and well more than 100 different X-coded M12 cable assemblies, including an eight-pole, X-coded, Cat 6A, straight plug and straight jack connection line with a 0.5m cord length (#142M2X12005). This particular overmolded cable assembly features a green, extrusion coated, PUR cable with a tinned copper braided shield, a 1:1 pin assignment, gold-plated brass contacts, and protective caps for delivery, and is also available in four other standard lengths (1m, 2m, 5m, and 10m), as well as custom lengths. It is rated for 0.5A, a minimum of 100MΩ insulation resistance, a maximum operating bending radius of 64mm, and operating temperatures extending from -30°C to +80°C and is also flame retardant, halogen-free, and resistant to oil, UV radiation, and interface ingress (IP65/67 when mated).
Rosenberger's MXC fiber optic connector system is designed for high-data-rate applications including high-performance, 400GbE data center, networking, and IT equipment. These overmolded cable assemblies feature advanced, high-density, MXC interconnect technology and are available in card-edge configurations capable of interfacing with embedded optical engines, such as Intel silicon photonics chips, and midplane/backplane versions. They are also available with a minimum of 32 fibers (two rows of 16 fibers) and a maximum of 64 fibers (four rows of 16 fibers) and employ hermaphroditic, expanded-beam PRIZM-MT ferrules that have the same outer dimension as classical MT ferrules employed in MPT/MPO connectors but with ultra-high connection densities, low spring-force, and a new ferrule tip design that features a recessed area with up to 64 micro lenses (four rows of up to 16 lenses per row). The overmolded MXC cable assemblies deliver ultra-high performance with bandwidth capabilities extending up to the terabit-per-second range (e.g., 64 25Gb/s fibers = 1.6Tb/s) and have a rugged, expanded beam interface that supports lower overall costs due to fewer parts and simpler assembly, with no fiber polishing required, as well as reduced alignment tolerances, forgiving Z-axis alignment, and stable return loss governed by lens geometry. Rosenberger's MXC solutions are currently available in multimode OM3, OM4, and LX overmolded cable assemblies, but single-mode, bulkhead, and blind-mating MXC solutions are all under development.
Binder USA's Series 870 Mini ⅞" Female-to-Male Cordsets are available in three standard lengths of 16AWG cable (2m, 5m, and 10m) terminated with mini 7/8" female and male connectors equipped with two, three, or four contacts plus a protective earth (PE) grounding contact. The overmolded cable assemblies feature black PUR cable jackets, overmolds, and housings, TPM insulation, a bolted connector locking system, IP68 sealing protection, and gold-plated brass contacts and are ideal for use in industrial automation equipment. They are also UL approved and rated for 12A (2+PE) or 9A, 300V operation, 4,000V impulse, and more than 100 mating cycles in operating temperatures extending from -25°C to +85°C.
PEI-Genesis stocks Amphenol's DuraMate ISOBUS Implement Connectors, which are part of the AHDP Series and especially designed to support integrated ISOBUS communication in CAN systems within harsh-environment agricultural and off-road equipment while maintaining compatibility with ISO 11783-2 (e.g., for connections between tractors and implements). The ISOBUS connectors are easy to assemble with standard tools and have a user-friendly plug-and-play design with an economical and effective quick-connect bayonet locking system manufactured to withstand the various challenges of harsh environment off-road applications. They also offer robust IP67/IP69K environmental sealing protection and are available as both field-installable cable connectors and overmolded cable assemblies. Each DuraMate ISOBUS connector features two #8 power contacts rated for up to 60A, two #12 contacts rated for up to 25A, four #16 contacts rated for up to 13A and one bridged contact and is rated for 24VDC and more than 100 mating cycles. Cable connectors are rated for operating temperatures extending from -40C to +125C and overmolded cable assemblies are rated for -20C to +85C. The series also features black, polyamide, UL94 V-0 housings and inserts; black polyurethane UL94 HB overmolds, nitrile and silicone seals, and nickel- or gold-plated copper alloy contacts.
Weidmuller's comprehensive portfolio of IP-protected sensor/actuator interface (SAI) connectors and cordsets is available in M5, M8, M12, M16, M23, and 7/8" variants designed to provide high-quality performance and functionality and enable efficient, cost-effective assembly and installation. The company's SAI portfolio also includes an extensive range of sensor/actuator, bus, and valve cables in various standard sizes and lengths, in addition to custom solutions. Overmolded cable assemblies in the SAI range include M5, M8 standard, M8 plastic nut, M12 standard, M12 plastic nut, M12 stainless-steel nut, M16, M23, and 7/8" sensor/actuator assemblies, as well as PROFIBUS-DP, PROFIBUS-PA, CAN/DeviceNet, EtherCAT, Sub-Bus, and USB data cable assemblies. The sensor/actuator cable assemblies are used for wiring sensors and actuators and for transmitting data or power in various applications. The overmolded cable assemblies provide reliable connections tested to withstand a wide range of harsh operating conditions, including humidity, dust, temperature extremes, shock, and vibration. The overmolded data cable assembles support highly routable connections between two I/O slaves or between the control and an I/O subscriber.
Allied Electronics & Automation stocks a broad range of Molex's Brad connectivity products, including a variety of overmolded cable assemblies designed to satisfy numerous passive interconnect and communications requirements in industrial applications, as well as to simplify design, installation, and maintenance procedures. Stocked products include two lines of push-lock cable assemblies that surpass the performance and reliability of traditional threaded connectors to deliver increased productivity and cost savings: the Brad Ultra-Lock Connection System, which supports up to 4A and 250V and IP67/IP69K sealing, and Brad MX-PTL M12 Cordsets, which facilitate quick connections to I/O blocks and provide IP67/IP68 protection when fully mated. Allied also stocks several threaded solutions, including Brad Micro-Change M12 Cordsets with rugged, compact, and IP67 sealed connectors ideal for sensor and actuator connectivity; Brad Mini-Change Connectors, which support up to 24VDC/120VAC and IP67 protection and offer one of the industry's broadest selections of miniature industrial connectors; Brad Nano-Change M8 overmolded cable assemblies with rugged, space-saving, sealed connectors; Brad M8 and M12 Cordsets with knurled hex nuts and rugged, weld-slag, oil-resistant (WSOR) cable for particularly harsh environments; BradPower Cordsets and Receptacles, which achieve fast, simple, and reliable machine tool installations, support 32A and 600V, and offer IP67, IP68, and IP69K sealing protection; and Brad Quick-Change Connectors, which support up to 30A and 600V, offer IP67 protection, and are ideal for use in automated machine tools and material handling equipment.
ODU's silicone overmolded cable assemblies are especially designed to meet the stringent requirements and withstand the environmental and mechanical rigors of medical industry applications including endoscopy, monitoring, robotics, and dental equipment. These flexible, high-quality connectivity solutions consist of connectors, cables with matching assemblies, bend protection, and smoothly transitioned overmolding, and employ a unique haptic surface treatment that achieves reduced stickiness to prevent the stick-slip effect common to some cabling and ensure safe, reliable connections. The biocompatible, extraordinary hygienic assemblies exhibit rugged resistance to chemical exposure, are easy to clean, and can withstand up to 500 autoclave cycles in addition to frequent wipe-down disinfection. They are also compliant with ISO 10993-5, compatible with various ODU standard and custom connector solutions, available with optional labeling, and supplied with complete testing and documentation data.
Siemon's M12 D-Coded Overmolded Cable Assemblies for Ethernet and PROFINET industrial networks provide compact, robust, and reliable connections in harsh-environment applications including industrial automation equipment and switch, sensor, and control systems. The robust 26AWG cordsets combine a specially designed polyurethane (PUR) cable jacket with 360° shielding and an overmolded connector to provide IP67 ingress protection and protection from other common industrial elements, including EMI, chemicals, UV radiation, shock, vibration, and other mechanical stress. The assemblies are available with straight, angled, and RJ45 connector options, are rated for 100 plug insertion cycles and operating temperatures spanning -10°C to 75°C, and meet several industry specifications, including ANSI/TIA-568-C.2 Category 5e, ISO/IEC 11801 Ed 2.2 Category 5e, UL 1863 and CSA-C22.2 No 182.4, IEC 61076-2-101, RoHS, and UL94 V-0.
Fischer Connectors offers cable assembly solutions engineered to satisfy customers' unique specifications, timelines, and quality standards with short lead times. The company's skilled technical support team works closely with customers to identify and engineer optimal solutions that leverage its precision connectors, components, parts, and cable and provides dedicated support throughout the design, prototype, assembly, testing, manufacturing, and installation stages and beyond. Fischer also has state-of-the-art manufacturing facilities equipped for assembly production in Europe, North America, and the Asia Pacific region for added convenience. Its selection of complete cable assembly solutions includes overmolded cable assemblies, wire harness assemblies, rugged and submersible cable solutions, heat-shrinking for added protection, potting, fiber optic termination, low-cost and disposable options, third-party connector integration, pigtails, and right-angle overmolds, as well as a complete range of accessories, including protective caps and tools.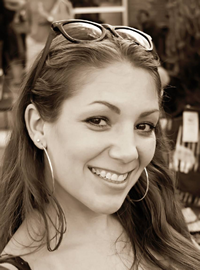 Latest posts by Christine Stieglitz
(see all)