New Product News: September 2018 — Part II
Summary coverage of the latest, new-to-market connector and cable products
Interconnects, etc. 
TE Connectivity
launched the new BUCHANAN WireMate Two-Piece Poke-In connectors to provide easy-to-use, three-directional mounting solutions for wall-mounted smart home devices. The two-piece connectors have a panel-mounted, poke-in style terminal block and a blade-style mating header for device PCB attachment, enabling push-in, slide-on, and twist-on mounting in applications including thermostats, smoke detectors, control panels, access controls, environmental monitors, and more. They also have a clear point of entry for wire insertion, enable easy extraction with an innovative lever that allows for the release of individual wires, and have a flat surface for wire marking or color coding to further simplify and speed up installation. They are currently available with 2–8 positions and 5mm or 8mm centerlines and are rated for 250VAC and either 3A (24–20AWG) or 5A (18AWG). 
Binder USA
's new Series 696 circular female harsh-environment connector (HEC) for high-pressure washdown applications in the industrial, agricultural, and chemical industries delivers reliable IP68 or IPX9K rated protection and rugged resistance against UV exposure, temperature fluctuations, harsh weather, air pollutants, and shock and vibration. It has a stable, compact, and lightweight plastic housing with a hinged cover and secure, three-point bayonet locking mechanism, and is rated for 32A per contact, 600V, and 14–10AWG. It is also UL approved, with CSA and VDE pending, and is available with 4+PE, 8, and 12 silver-plated crimp contacts that are sold separately.
Molex
released two new Easy-On FFC/FPC connectors designed to provide high-reliability signal transmission in modern communications applications in the consumer, automotive, and medical markets. The connectors have compact, lightweight form factors with heat resistant resin housings, a 0.5mm or 1mm pitch, and a double bottom contact terminal design that removes dust and contaminants from the connection better than single bottom contact terminals. They are also compatible with pick-and-place machinery and are available with 4–80 circuits and multiple profile heights for maximum design flexibility. 
HUBER+SUHNER
's new COVERINO ® LC connectors are the first LC optical fiber connectors with both laser and mechanical protections. Designed for use in household fiber optic installations, the connectors have a spring-loaded automatic shutter mechanism that safeguards both residents and the ferrule when the connector is unplugged. In combination with the new COVERINO LC adapters, they also provide highly stable connections with comprehensive dust and laser protection.
WAGO
introduced the world's first lever-actuated PCB connector for high-power applications rated for up to 66A, 600V, and 4AWG conductors. The new MCS MAXI 832 Series offers tool-free, pluggable connectivity with proprietary Push-In CAGE CLAMP® terminations, as well as low mating forces, high contact forces, and touch-proof protections, even when unmated. It also features flexible coding, enabling quick and easy coding changes even after the connectors are already installed, and is currently available in wire-to-board and wire-to-wire configurations with 2–6 poles.
Amphenol RF
's new HD-EFI to SMA adapters provide seamless transitions to its newly developed HD-EFI 50Ω microminiature connector system, deliver excellent mechanical and electrical performance up to 6GHz, and maximize radial and axial float in board-to-board applications. They have machined brass bodies and gold-plated beryllium copper contacts, are available in smooth bore, limited detent jack, and straight plug configurations, and are ideal for blind-mating situations and mating multiple RF lines between printed circuit boards.
Amphenol Socapex
 extended its new µCom Series Ethernet connectors with the new TVµCom-10Gb+ connectors. Designed to meet military application requirements for miniaturization, very high-speed performance, and robustness in harsh environments, the series combines the 10Gb/s Ethernet speeds of the classic µCom-10Gb+ with the ruggedness of a 38999 Series III shell. Ideal applications include high-definition video, uncompressed real-time video over IP, 10GbE switches, vision systems for armored vehicles, and high-speed mobile terminals for satellite reception stations and radios.
Ironwood Electronics
' new BGA socket for FCBGA955 (GT-BGA-2086) utilizes high-performance elastomer capable of 75GHz with less than 1dB of insertion loss, very low inductance, typical contact resistance of 30mΩ per pin, and temperatures extending from -55°C to +160°C. The socket is designed to dissipate few watts using a compression screw, but can be customized for up to 300W with a modified fin design op top of the screw and an axial flow fan. It solderlessly mounts to PCBs and takes up minimal real estate, allowing capacitors and resistors to be placed close by and other passive components to be place on the backside of the PCB via custom cutouts in the stiffener plate. It also has a sliding lid that enables quick IC change-outs.
BlockMaster Electronics
 extended its line of Jelly Beans® terminal blocks with the new EuroStyle PA Series nylon terminal blocks, which are available in multiple colors and with screen printed characters to ease identification and prevent wiring errors. The series also includes standard wire guards and captive screws, accommodates 22–8AWG, and is rated for 17.5–41A at 600V, 35A at 300V, and temperatures ranging from -35°C to +105°C.
Amphenol RF
 added new HD-BNC jacks to its already extensive line of 12G products. Designed to save space and support faster processing in mobile broadcasting, digital signage, and remote viewing applications, the new 75Ω 12G-SDI connectors perform at frequencies up to 18GHz and are available in straight PCB and cable mount configurations equipped with the popular BNC bayonet coupling mechanism.
Yamaichi Electronics
 extended its MXM family of automotive board-edge connectors with new high-speed, 314-pin variants designed to meet MXM3.0 requirements. The connectors have reliable spring contacts that provide stable contact force even when subject to shock and vibration, permit tolerance compensation, and have a new side screw fitting with tabs that can be folded out to facilitate PCB insertion.
Wire, Cable, and Assemblies
TE Connectivity
's new high-density, 124-position Sliver internal I/O connectors and cable assemblies enable up to 20 signal transmission lanes or 40 differential pairs, support PCIe Gen 4 and Gen 5, 56GbE, and SAS-5 protocols, and eliminate the need for separate 50- and 74-position connectors, which streamlines designs and makes cable management easier. The robust, open-pin-field connectors and cable assemblies are also the only mid-board copper product on the market with a pull tab on the plug and alignment features on the receptacle to enable both blind mating and cable disengagement in applications where there is no space for someone to insert their finger and press a plug latch.
Molex
 released new LumaLink MPO Optical Trace Cable Assemblies for data center rack frames and cable trays. The assemblies feature high-density MPO connectors and full illumination of the entire cable, which provides complete visual identification from origin to endpoint, including slack storage locations, and helps installers and technicians identify, implement, and route the cables more easily. The assemblies also have precision-molded compatible ferrules that connect 12F optical cable, apush-pull housing for quick, reliable connections, a magnetic power connection capable of 360° rotation for the illumination function, and a FlexiBend boot that enables field grooming of the bend radius and easy directional changes for improved cable management.
HUBER+SUHNER
's new and improved RADOX® 125 range delivers reliable connections in extreme-environment applications, just like its predecessor, but features optimized external dimensions for space-constrained applications, is especially resistant to fire, high heat, chemical exposure, and mechanical stress, and is fully compliant with the EU Construction Products Directive. The robust, second-generation cables have a considerably longer service life than conventional cables, even in harsh environmental conditions, and do not melt or drip in the event of a short circuit. They are also halogen-free, compatible with automated processing, and similar in price to the previous generation.
Molex
's new Hybrid FTTA-PTTA Optical Cable Solutions for cell phone towers combine fiber and power in a single shielding to conserve valuable tower real estate and reduce installation and maintenance costs. The assemblies are easy to install, ruggedized with features including sealed breakout ends, UV-treated cables, and armored hybrid cables, and allow users to connect several remote radio head units and power-to-signal distribution boxes with a single assembly. 
Tools, Accessories, and Development Kits 
Samtec
's new 25Gb/s and 28Gb/s FireFly™ VITA 57.4 FMC+ Development Kits provide easy connections between FPGAs and fiber optics. Ideal for use in telecommunications, broadcast audio/video, mil/aero, embedded and high-performance computing, instrumentation, test and measurement, high-resolution medical imaging, and data center applications, the kits offer an easy-to-use evaluation and development platform for Samtec's FireFly™ optical engines and support protocols including Ethernet, InfiniBandTM, Fibre Channel, and Aurora. The 25Gb/s and 28Gb/s FireFly FMC+ Modules provide up to 400Gb/s and 448Gb/s full-duplex bandwidth over up to 16 channels from an FPGA/SoC to an industry-standard multi-mode fiber optic cable, and both kits can run system data or BERT testing from a single channel to all 16 channels in parallel. Technical documentation and FPGA reference designs are also available for quick start-up.
Schleuniger
's new CrimpCenter 36 SP is equipped with reliable, high-precision technology that automates several previously manual processes to further improve efficiency and minimize setup time, achieving an average performance increase of 13% as well as an 11% reduction in cost per lead. New features include a new highly dynamic drive and control concept, a newly developed deposit gripper system, more precise cable routing and quick-change mechanisms, improved synchronization of the feeding unit and conveyor belt speeds, and the ability to self-adjust for various materials. The machine also has an intuitive, icon-based user interface with a touchscreen, EASY software, and integrated technical documents that provide even inexperienced operators with quick and easy access, and can be combined with up to six processing stations and a wide variety of accessories for maximum application flexibility. 
Optical Cable Corporation
 (OCC) launched a new lightweight cable reel stand that expedites the deployment and retrieval of fiber optic and copper cables in military field applications. The new Advanced Lightweight Reel Stand (ALRS) is less than half the weight of the previous model, weighing in at just 22lbs., requires no tools for set up or disassembly, and has an A-frame design for balanced weight, improved stability, and faster set-up. It also has an integrated hand brake for halting cable output, built-in cable tension control, and the ability to be folded for use like a wheelbarrow or extended flat so that the legs become handles. The ALRS is made of high-grade, coated aluminum that conforms to Army Performance Specification A3354296 for rugged environmental performance, is available with square, round, or split axles, and is compatible with most military-grade fiber and copper cable reels of up to 1,000 meters. 
Sticklers™ Fiber Optic Cleaners
is showcasing its new Cassette CleanClicker™ MT Male Cleaner at ECOC in Rome this week. Designed to remove particulate, oil, and dirt from MT ferrules in multi-fiber push-on (MPO) connector systems, the compact tool incorporates a cleaning wheel of woven, lint-free cleaning ribbon with excellent dust trapping and residue absorption characteristics, allows technicians to clean multiple end-faces before advancing the wipe, provides more than 500 cleanings per tool, and has a translucent housing that makes it easy to see the remaining quality of cleaning ribbon.
Interested in a specific market? Click a market below for current articles and news.
Automotive, Consumer, Industrial, Medical, Mil/Aero, Datacom/Telecom, and Transportation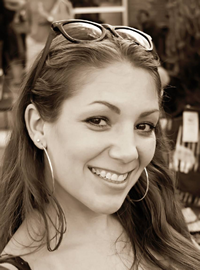 Latest posts by Christine Stieglitz
(see all)