March 2021 Connector Industry News
Summary coverage of upcoming industry events, as well as recent award, partnership, promotion, personnel, facility, distribution, standards, association, and certification news from across the connector industry.
March 2021 Connector Industry News
March 2021 Connector Industry News > Event News 
TTI, Inc. is showcasing several new electronic component technologies for both EV work trucks and electrification applications in standard ICE work trucks at Work Truck Week 2021, North America's largest work truck event. This year's virtual event kicked off yesterday, March 8, and will run through this Friday, March 12, and you can register for free using this special code from TTI: #WTW180500. Highlights of the TTI exhibition include Amphenol Industrial's PowerLok G2 connectors and high-voltage cable assemblies, TE Connectivity sensor solutions for industrial and commercial transportation applications, and an array of other components well suited for use in transportation applications. In addition, TTI Transportation sales engineers will be online during the event to answer any questions about these new electronic component technologies and their application in the work truck industry.  
Amphenol Aerospace is presenting a live webinar about its Dualok High-Vibration Connectors, which have an enhanced anti-decoupling mechanism designed to far surpass the performance of MIL-DTL-38999 plugs in severe vibration environments, tomorrow, March 10, at 11:00am EST.
TE Connectivity is presenting a new webinar, "Tech Talk: Seven Experts on Future-Proofing Your Data Center," this Thursday, March 11, from 11:30am – 12:15pm EST. The webinar will address strategies for optimizing data and power performance, thermal management, and cost of ownership; solutions for mating data system architectures flexible; and how the shift to IEC standards is allowing data center operators to achieve improved efficiencies in terms of power consumption and distribution.
Weidmuller is presenting a live webinar about how its 1.27mm-pitch OMNIMATE Signal pluggable, board-to-board connectors enable maximum flexibility and security in compact devices from 10:00–10:45am EST on Thursday, March 11.
Amphenol Pcd is presenting a live webinar, "Products for In-Flight Entertainment Systems," on Wednesday, March 17, at 1:00pm EDT. 
Women in Electronics' Even Better Together Leadership Summit: Progressing Cultural Innovation will take place Wednesday, March 24, from 11:00am – 6:00pm EDT, and will continue the conversation from last November's Virtual Leadership Conference to further build on the concept of men and women working together to achieve gender parity through cultural evolution. Keynote speakers include Wealth Management Director for JP Morgan, Lanän Clark, Organization Consultant and Professor Dr. Shawn Andrews, and the Women in Electronics Advisory Council panel, featuring Arrow's President of Global Supply Chain Services, Alan Bird; Avnet's Chief Executive Officer, Phil Gallagher; and Flex Chief Procurement and Supply Chain Officer, Lynn Torrel, who will also speak on the topic of Leadership Lessons from Management a Global Supply Chain in Unprecedented Times. The event agenda is available online and registration is open. Women in Electronics is sponsored by Amphenol, Arrow, Avnet/Newark, AVX, Cornell Dubilier, Digi-Key, KEMET, Octopart, TE Connectivity, and the TTI Family of Companies.
EDS 2021 will take place, in-person, August 30 – September 2, at the Mirage Resort in Las Vegas.
March 2021 Connector Industry News > Award News
TTI, Inc. recently received Amphenol SV Microwave's 2020 Distributor of the Year Award
in recognition of its continued commitment to sales growth, program support, customer reach, engagement efforts, and market expansion, in addition to having boosted sales by nearly 30% during a global pandemic. TTI graciously accepted the honor during SV Microwave's virtual sales meeting, which included SV's distribution partners and manufacturer representatives.
March 2021 Connector Industry News
March 2021 Connector Industry News > Personnel, Partnership, & Acquisitions News
The TTI Family of Companies is mourning the death of Paul Andrews, TTI founder and CEO, who dedicated 50 years to promoting a culture of continual procedural improvements, personal integrity, and exceptional customer service, and leading TTI to extraordinary success as one of the industry's leading distributors, with more than 7,000 team members worldwide. In addition to being a successful and widely respected entrepreneur, businessman, and visionary, Andrews was also a pillar of his community in Fort Worth, Texas, providing significant support for the local Chamber of Commerce, schools, universities, hospitals, and charities in partnership with his wife Judy. In lieu of flowers, charitable contributions in honor of Andrews' memory may be directed to the Andrews Women's Hospital Endowment Fund and Presbyterian Night Shelter of Fort Worth.
Hirose Electric USA has named Shinya (Sid) Tono as its new President and COO, effective April 1, 2021. Tono has nearly 25 years' experience at Hirose Electric, most recently as Senior Vice President of Sales, Marketing, and Engineering, where he was responsible for global planning, marketing, and growth. In addition to taking over for longtime President Yasushi (Sushi) Nakamura, who is retiring from Hirose after 30 years of service, Tono will continue to serve as a strategic marketing and planning leader for global marketing.
TTI, Inc. appointed industry veteran John Drabik to the TTI Americas Leadership Team. In this new role, Drabik, who joined the company in July 2020, will leverage his experience and accomplishments at both KEMET and Arrow to lead TTI's sales and product management organizations as Senior Vice President of Americas Sales and Product Management. He will report to TTI Americas President Don Akery.
March 2021 Connector Industry News
TTI, Inc. announced the expansion of its traditional supply chain services team to include sales enablement and field integration. Heading this new discipline will be TTI Senior Vice President Tom Vanderheyden, who has more than 13 years' experience leading TTI's sales teams.
TPC Wire & Cable has completed the acquisition of Integrated Cable Systems, Inc. (ICS), a Colorado-based, ISO-9001-certified supplier of custom cables, harnesses, electromechanical assemblies, and industrial panels optimized for high-precision applications in the medical and test and measurement markets.
Reflex Photonics, a Smiths Interconnect company, has been awarded a multimillion-dollar contract to deliver thousands of SpaceABLE28 optical module devices to be used in state-of-the-art, high-throughput communication satellites that will be deployed in geostationary orbit. Building on the recognized robustness inherent in the design of Reflex Photonics' optical modules, the SpaceABLE28 line will provide radiation-resistant optical interconnect modules tested and qualified for use in harsh space environments.
Phoenix Contact teamed up with Belgian network operator Proximus to perform a successful test of PROFINET on a wireless 5G network. This achievement marks a key milestone for Industry 4.0 applications and unlocks the use of this leading factory automation protocol in combination with ultra-fast, ultra-reliable 5G mobile private networks.
Axon' Cable contributed to the design and development of the Perseverance Mars rover's SuperCam suite of remote-sensing instruments, designing the link between the electronic system and the telescope, supplying the specialized Micro-D connectors used to terminate that link, and wiring the microphone that brought us the very first sounds from the red planet. The wiring for the SuperCam link and the microphone was installed in a clean room with a controlled atmosphere at Axon's Montmirail in the Marne facility.
March 2021 Connector Industry News
Smiths Interconnect has been involved in the Lockheed Martin F-35 Lightning II (nee Joint Strike Fighter) program — a family of single-seat, single-engine, all-weather, stealth, multirole combat aircraft that represent a quantum leap in air dominance capabilities — for more than 20 years. As such, Smiths has supplied hundreds of different interconnect devices to the program, including high-reliability RF components, high-speed, high-power, and high-density filtered connectors, and integrated microwave assemblies. Now, Reflex Photonics, which was recently acquired by Smiths, is developing optical transceivers for use in the program as well.
Phoenix Contact has had its engineers visit sixth-grade science classes at Middletown Area Middle School in Middletown, Pennsylvania, during National Engineers Week for more than a decade now and, more recently, has also partnered with Foose Elementary School in Harrisburg, Pennsylvania, in support of its yearlong fourth-grade STEM curriculum. Instead of cancelling its 2021 National Engineers Week programming due to COVID restrictions, Phoenix went virtual, developing a three-day lesson plan that introduced students to engineering as a career, as well as the basics of programming, via a Mars rover simulation based on the successful landing of the Perseverance rover in Mars' Jezero Crater. Classes imagined that a major dust storm hit the planet shortly after landing, scattering supplies across the crater, and had to figure out the proper programming code to move the rover around surface obstacles to successfully retrieve the lost items. Phoenix Contact engineers then loaded students' code into a simulation they had built and provided them with a video of their programmed route.
The Management Board and Supervisory Board of Leoni AG have decided to sell one of its wire and cable units, Leoni Schweiz AG, to a consortium of buyers led by former board member Bruno Fankhauser and Helvetica Capital as part of its focus on its wiring systems business.
March 2021 Connector Industry News > New Technical Resources
AVX Corporation published two new technical resources, "Five Advantages of AVX Poke-Home Connectors" and "Active Band Switching Solutions," the latter of which addresses emerging requirements for wireless applications including laptops, smartphones, and wearables to support multiple frequency bands (e.g., cellular, Bluetooth, GSM, and RFID) and how antenna products capable of active band switching can provide space-saving solutions.
LEMO released a new video in honor of its 75th anniversary, which it's celebrating throughout 2021.
New technical resources available at Allied Electronics' and RS Components' DesignSpark engineering platform include a new episode of The Engineering Edge podcast that addresses how accelerometers are proving to be a game-changer compared to GPS in terms of helping conservationists better understand animals in the wild and an article detailing one engineer's adventure in identifying, ordering replacement parts for, and assembling MIL-spec connectors. 
The new "Sure-Seal Universal Backshell and CG Adapters" catalog from PEI-Genesis offers a mass-customized, cookbook-style approach for successfully overcoming the vast majority of design challenges customers face when building typical cable assemblies. The company also recently published a profile of Clinton Nash, its UK Production Supervisor and a blog about durable MIL-DTL-5015 connectors for military applications.
Amphenol Aerospace released a new video about its ruggedized, high-speed, high-density Centaur cable assemblies, which leverage legacy MIL-spec connector technology and support data transmission speeds up to 10Gb/s.
Smiths Interconnect published a new brochure about its semiconductor test capabilities, as well as two new blog posts, "Adding Value to Your RF Semi-Rigid Cable Assemblies," and "The Internet of Space- and Radiation-Resistant Transceivers."
The new 2021 Waytek Master Catalog is now online and is even bigger and better than before, featuring 232 pages of reliable, brand-name electrical and electronic components that are in-stock and ready to ship. The new online catalog also includes more than 200 new products and offers click-through ordering capabilities.
Sager Electronics added electronic computer-aided design (ECAD) files to its sager.com and power.sager.com product catalogs. Now, with just a click of an icon, engineers on the Sager websites will be able to download an ECAD file directly into their CAD tool, request an ECAD file build for any parts there's not already a CAD file for, and view a 3-D model of the product image.
Allied Electronics & Automation recently published two "Ask the Expert" features about connectivity. In one, Eric Leijtens, senior product manager and managing director at TE Connectivity and vice chairman of the Single-Pair Ethernet Industrial Partner Network, explains how single-pair Ethernet (SPE) delivers more power and data in less space, making it a key enabling technology for the IIoT and shares a glimpse into the future of SPE technology. In the other, William Dorow, product specialist at LUTZE Inc., addresses why wire and cabling remain so critical to connectivity.
March 2021 Connector Industry News
March 2021 Connector Industry News > Facility News
Phoenix Contact E-Mobility completed construction of a new 15,000m2 e-mobility facility in Rzeszów, Poland, after only five months of work, despite challenging circumstances related to the COVID19 pandemic, and has already begun producing AC charging cables at the site.
March 2021 Connector Industry News
March 2021 Connector Industry News > Distribution News 
Ex-El Group signed a new agreement with Amphenol Ltd and is now a global technology and design partner for the company's entire portfolio of new and existing interconnect technologies, which are widely used in myriad industries and applications, including the military and aerospace markets, which are Ex-El Group's core areas of expertise. As such, Ex-El Group looks forward to supporting customers in need of high-end, mission-critical defense and aerospace program support, which can stretch from concept through to integration and aftersale support.
Allied Electronics & Automation added Amphenol SGX Sensortech to its continually expanding roster of more than 500 world-class suppliers. SGX Sensortech designs and develops innovative sensors and sensing systems for gas and X-rays across a broad range of industrial and commercial markets and has an excellent reputation for high quality and performance.
TTI, Inc. recently donated $11,742 to Girls in Tech, a global non-profit organization focused on the engagement, education, and empowerment of women in technology. The donation represents the total sales generated by its commemorative, limited-edition TTI 2020 Road Show t-shirts, in addition to an additional corporate matching gift, and further contributes to its corporate mission of supporting STEM and educational technology outreach around the world.
Heilind Electronics added new antennas from Molex and TE Connectivity to its portfolio of wireless connectivity solutions. Heilind is now stocking Molex's two-in-one (LTE/GPS), off-the-shelf, screw-mount external antennas for xle asset tracking and remote monitoring in both standard- and harsh-environment commercial and consumer applications, as well as TE Connectivity's new WLAN antennas for Wi-Fi 6E, which provide triple-band performance for greater network flexibility, faster speeds, and reduced latency in applications including access points, gateways, and routers, building safety and security systems, smart cities, homes, and medical devices, WLAN and IoT devices, and Wi-Fi hotspots.
Mouser Electronics introduced more than 435 new products ready for same-day shipment in February, including Molex Mini-Fit Versa Color Connectors for automotive, commercial vehicle, consumer electronics, data, home appliance, industrial, and medical applications; TE Connectivity's Wi-Fi 6E Antennas with triple-band performance (2.4GHz, 5GHz, and 6GHz) for broad application suitability in cross-market wireless applications; and Laird Connectivity's rugged, high-performance, and cost-effective Mini GNSS Antenna for a wide range of telematics or GPS/GNSS applications, including fleet and logistics management, general automotive aftermarket, highway construction, land surveying and management, and warehouse management.
TTI, Inc. is now stocking Molex's Contrinex Safetinex Safety Light Curtains and Access Control Barriers for safeguarding personnel and machinery; Molex's Micro-Fit 3.0 Pre-Crimped Leads for prototyping, pre-production, and mass production applications in the transportation, consumer, medical, and networking industries; Phoenix Contact's FDX20 Compact Splice Boxes for fiber optic connections in factory automation equipment, distributed power supplies, and data transmission systems; and Amphenol ICC's BergStak 0.40mm Self-Aligning, Board-to-Board Connectors for automotive, industrial, medical, and IoT applications.
March 2021 Connector Industry News > Associations, Standards, & Certifications News 
Axon' Cable just had two more of its Micro-D connector series qualified by the European Space Agency: its MDSA Micro-D connectors, which are compact, lightweight, reliable, ruggedized for harsh space environments, and also qualified to the ESCC3401/029 standard and its D-Click (MDDCSA) Micro-D connectors, which have a space-saving design with a user-friendly tool-free locking system.
Electrocomponents plc has joined the ECIA as a global member, along with its subsidiaries Allied Electronics & Automation and RS Components. Electrocomponents' ECIA representatives include Chris Beeson, senior vice president of electronics at RS; Peter Malpas, EMEA regional president for RS; Sean Fredricks, APAC regional president for RS; and Ken Bradley, president of Allied in the Americas. 
Phoenix Contact's PTCB circuit breakers from are now approved for use in Class I, Division 2 hazardous locations. The entire family is Listed to UL 508 and Recognized to UL 2367. With the new approvals, the narrow circuit breakers meet the stringent requirements for installation in potentially explosive areas in North America.
The ECIA welcomed Avnet Americas President Tony Roybal to its Board of Directors and Distributor Council, where he will serve a two-year term with a second two-year term option.
AVX Corporation has joined the South Carolina Manufacturers Alliance, which advocates for its more than 200 manufacturer members, and their more than 80,000 associates, by working to advance relevant public policies, address regulatory challenges, and provide services that help manufacturers create jobs and strengthen the state's economy.
Philip Harting, CEO of the HARTING Technology Group, was re-elected at the virtual general meeting of ZVEI's Electronic Components and Systems trade association. Harting had already served as chairman of the trade association for three years and will now be on board for another three-year term.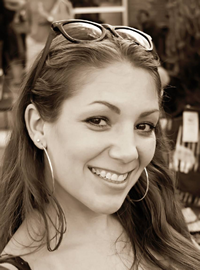 Latest posts by Christine Stieglitz
(see all)