Hermaphroditic Connectors Product Roundup
This week's Product Roundup highlights hermaphroditic connectors from leading suppliers.
Hermaphroditic Connectors
PEI-Genesis supplies UIti-Mate's dual-row, nanominiature, and hermaphroditic wired rectangular connectors, which are built in accordance with MIL-DTL-32139 and ideal for use in space-constrained military, defense, avionics, UAV, and space applications. Designed to withstand environmental hazards including shock, vibration, high mating cycles, salt spray, and humidity, these ultra-low-profile, dual-row connectors available with fully molded liquid crystal polymer (LCP) or stainless steel housings equipped with 8–80 hermaphroditic, gold-plated beryllium copper pin and socket contacts that are balanced in arrangement so that both mating connectors are identical. In addition, each pin contact is captured on a reel to help ensure consistency of design and quality control, unlike discrete contacts, which are individually manufactured. The series is also available with corrosion-resistant or passivated stainless steel hardware that, along with the optional stainless steel housings, can be plated with electroless nickel or cadmium. It is rated for a maximum of 1A per contact, 71mΩ maximum contact resistance, 250Vrms dielectric withstanding voltage at 60Gz, and a minimum of 5,000MΩ insulation resistance at 100VDC and is pre-wired with 32 or 30AWG stranded wire, multiple options for which are available.
ERNI's hermaphroditic MicroStac connectors provide economical, space-saving solutions for industrial automation applications with high current ratings and low connecting frequencies, including drives and controls, robotics, and industrial communications networks. The identical plugs and mating plugs are available in single- and dual-row variations with dual-side-board loading mechanisms and 3mm or 5mm board-to-board heights and are available with seven pin counts:  6, 9, 10, 12, 14, 50, and 54. The gold-plated copper alloy contacts have two contact points for tolerance compensation, are loaded on a 0.8mm pitch, and are rated for up to 2.7A apiece. They also establish relatively high contact force and have a 1.5mm wipe length to ensure high reliability performance. MicroStac connectors also have an integrated pick-and-place surface that supports fully automated SMT assembly and, in dual-row versions, hinges away once the connectors are mated for the first time. In addition, geometrically heterogeneous locating pegs ensure precise positioning on PCBs, as well as enable the best possible compensation of PCB holes for both positive and negative tolerances. The series is rated for up to 10 mating cycles in operating temperatures extending from -55°C to +125°C.
Samtec's Razor Beam fine-pitch, self-mating microminiature connector products provide rugged, high-density, and high-speed solutions that are well suited for use in a wide variety of application areas. Comprised of four connector series (LSHM, LSS, LSEM, and JSO) all featuring slim, low-profile constructions with up to 100 contacts on one of three submillimeter centerline pitches (0.5mm, 0.635mm, and 0.8mm), optional shielding mechanisms, various lead styles, and 10 different stack heights spanning just 5–12mm, the Razor Beam range offers extensive design flexibility in addition to significant space savings on the X, Y, and Z axes. It also features rugged but cost-effective blade-and-beam-style hermaphroditic interfaces that help reduce inventory costs and undercut retention notches that both increase mating and unmating forces by approximately four to six times when compared to typical micro-pitch connectors, as well as produce an audible click to confirm proper mating engagement. The LSHM Razor Beam connector has hermaphroditic blade and beam contacts on a tight 0.50mm pitch, offers 10 board-to-board stack heights spanning 5–12mm, and is available in parallel, perpendicular, and coplanar (horizontal) configurations with optional shielding and lubrication. The LSHM is also a Severe Environment Tested product.
Allied Electronics & Automation supplies TE Connectivity's AMP Power Lock Connectors, which have hermaphroditic housing and contact designs and offer extensive mounting flexibility. The series' hermaphroditic housings are made from impact resistant polycarbonate and are also modular in design, enabling the clustering of multiple AMP Series connectors — the alignment, assembly, and security of which are ensured with interlocks between adjacent housings. The series also features stainless steel locking springs for reliable contact retention and stable performance and precision-formed, silver- or gold-plated hermaphroditic copper terminals, which are available in strip form for high-speed automated machine application or loose-piece form for hand tool application and exhibit self-cleaning wiping action when mated to ensure positive electrical continuity. AMP Power Lock Connector contacts are recognized by UL (E28476) and CSA (LR 7189), offer an assortment of mounting accessories, accept wire sizes spanning 18–6AWG, and support 20–60A currents, depending on the application. The connectors are suitable for use in a wide range of high-current applications and can be used as free-hanging, surface-mounted, and through-panel-mounted connectors, or even on PCBs when equipped with posted contacts.
Fischer Connectors' MiniMax Series connectors feature ruggedized ultraminiature housings with protective sealing and shielding characteristics and special high-density contact blocks designed to support the transmission of both power and multiple data protocols, including 10Gb/s Ethernet, long-distance USB 3.0, and HDMI. Engineered to meet the unique challenges of wearable and mobile device designs, MiniMax Series connectors are ideally suited for applications with critical size, weight, and power (SWaP) requirements and hazardous environmental conditions ranging from water, corrosion, and extreme temperatures to shock and vibration. They offer up to 75% weight savings and 45% space savings compared to standard connectors with a similar contact size, help reduce total cost of ownership by combining multiple protocols in a single small connector, are rated for up to 5,000 mating cycles, and are sealed to IP68 (20m/24h) in both mated and unmated conditions. The series is currently available in two sizes, 06 and 08, with 10mm and 12mm receptacle footprints and features 4–24 combined power and signal contacts and the choice of push-pull, screw, and quick-release locking systems. It also offers two hermaphroditic contact variations — the eight-pin, high-speed Ethernet connector (top) with a symmetrical hermaphroditic contact block and nine-pin, high-speed USB 3.0 connector (bottom) with a standard hermaphroditic contact block — and is available with standard anthracite or black housings and as pre-cabled solutions. Ideal applications for the series include handheld and body-worn military and medical equipment, drones, unmanned vehicles, remotely operated underwater vehicles, and other mobile equipment.
Smiths Interconnect's HyperGrip Series connectors are plastic, circular, user-keyable and -configurable push-pull connectors that offer six different keying options with a set of common components to reduce cost, lead-time, and inventory. The series enables connector configurations with 5, 12, 19, or 33 Hypertac, expanded-beam or butt-joint fiber optic, non-magnetic spring probe, or coaxial contacts, in addition to EMI/RFI shielding, IP67 sealing, and five color coding options. Designed to meet medical industry requirements, such as finger-proofing to UL544 and IEC 60601-1, these plastic circular connectors also feature a unique front- or rear-panel-mount receptacle design that allows users to mount the harness assembly from the inside or outside of device enclosures. HyperGrip Series connectors are flammability rated to UL94 V-0 and compatible with most sterilization requirements and are rated for 1A per contact, operating temperatures extending from -40°C to 125°C, and up to 20,000 mating cycles. Fiber optic variants are available with size 12 expanded-beam termini or size 16 hermaphroditic butt-joint termini, which help reduce total cost of ownership, and deliver high-speed signals over long distances with low insertion loss and without any repeaters. In addition, expanded-beam fiber optic variants support both single- or multi-mode fiber optic cable, are easy to clean, exhibit low susceptibility to contamination and immunity to EMI, RFI, and crosstalk, and are especially ideal for high-bandwidth applications including surgical imaging systems, HD video connections, and voice signal transmission.
Amphenol ICC's hermaphroditic Mezzostak connectors have 0.50mm pitch, a 5.2mm stack height, and an innovative, mates-to-itself design with extra housing guidance that simplifies connector selection, documentation, qualification, installation and maintenance procedures and reduces component engineering costs. The series has a vertical mating configuration to support board stacking applications, a polarized housing with guidance scoops to prevent mismating, 120 contacts or other pin-counts upon request, optional PCB locator pegs to support easy and accurate manual assembly, and high unmating forces to ensure secure connections. It also supports PCIe Gen 2 and SAS 3.0 signal integrity performance and is well suited for use in a wide range of high-reliability, harsh-environment telecom, datacom, industrial, medical, and automotive applications, including portable and mobile electronic equipment, point of sale (POS) equipment, sensors, handheld terminals, automatic identification and data capture systems, communications and networking systems, solid-state and hard-disk data storage drives, and instrumentation, metering and energy equipment.
Cinch Connectivity Solutions' Fibreco S-Lite™ Expanded Beam Connectors provide cost-effective, high-performance, and high-reliability expanded beam solutions ideal for use in rugged and harsh-environment applications, including outside broadcast, renewable energy, and various military applications. Based on the Fibreco Senior Expanded Beam Connector design and the M83526 expanded beam connector specification, Fibreco S-Lite connectors feature a lightweight, fully sealed, hermaphroditic construction that is field terminable and repairable using standard tools and equipment, just like the rest of the Fibreco Series, and are available in optical configurations with two to eight optical channels or hybrid configurations that incorporate both electrical and optical contacts. The series also offers both single-mode and multimode options, IP65 sealing protection, and vibration resistance and is rated for a minimum of 500 mating cycles in operating temperatures extending from -40°C to +75°C.
Phoenix Contact's 0.8mm-pitch FINEPITCH Series board-to-board connectors are now available in unshielded versions to give design engineers more flexibility in applications without EMI concerns, including certain I/Os, programmable logic controllers, frequency converters, controls, and human-machine interfaces. The FINEPITCH Series comes in multiple orientations, stack heights, and pin counts to allow users to position PCBs at the appropriate angles and distances from each other, even in compact devices, and features its unique ScaleX hermaphroditic double contact system to ensure vibration-proof connections. The connectors have a ruggedized design suitable for use in demanding applications and are available with up to 80 gold-plated contacts capable of supporting reliable data transfer at speeds up to 16Gb/s, as well as a 1.5mm wipe length. They are also compliant with RoHS and RoHS II directives, approved to UL 1977, and packaged on tape and reel for automated assembly. Rated operating temperatures extend from -55°C to +125°C.
Radiall's EB Tactical – F739 Series expanded-beam cable assemblies are rugged, robust, user-friendly, field-installable, and low-maintenance and deliver high-reliability performance in harsh-environment military, aerospace, industrial, marine, and outdoor applications including battlefield communications and mobile shelters, avionics and high-speed data links, oil and gas, mining, and seismic exploration equipment, and broadcast systems, robotics, transportation vehicles, and sensors. The mil-spec cable assemblies are terminated with Expanded Beam (EB) Junior Tactical connectors, which are designed to MIL-DTL-83526/20 and /21 mechanical interface standards, compatible with both single-mode (SM) and multimode (MM) fibers, and optimized for four operating wavelengths: 1,310nm and 1,550nm (SM) and 850nm and 1,300nm (MM); although, other wavelengths can be used as well. The EB connectors also have a hermaphroditic design that ensures fast, easy, and mistake-proof in-field deployment and enables daisy chaining configurations to address longer links in the field, as well as contactless connectivity, which mitigates the effect of lateral misalignments and particle contamination, enables easy in-field cleaning and rugged resistance to shock and vibration, and increases durability ratings to 3,000 mating cycles. They connectors are made of aluminum with clear, hard anodized plating and EPDM rubber plug boots and are available in square flange and jam-nut shell styles with up to four channels and various cable configurations. The EB Tactical mil-spec cable assemblies exhibit typical insertion loss (IL) of 0.7dB in both SM and MM variants operating at 1,300nm, as well as maximum IL of 1.5dB and 2dB, respectively, and are rated for operating temperatures extending from -40°C to +85°C with up to 95% relative humidity and for water immersion depths up to 15m.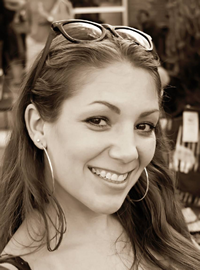 Latest posts by Christine Stieglitz
(see all)