February 2020 Connector Industry News
Summary coverage of upcoming industry events, as well as recent award, partnership, promotion, personnel, facility, distribution, standards, association, and certification news from across the connector industry.
February 2020 Connector Industry News 
February 2020 Connector Industry News > Event News
TE Connectivity is showcasing a wide range of connectivity and sensor solutions for topside and subsea oil and gas applications at the 2020 Subsea Tieback Forum and Exhibition, today through Thursday in San Antonio, Texas. Exhibit highlights include SEACON HydraElectric Wet-Mate Electrical Connectors, which provide rugged, reliable, and cost-effective subsea connectivity for oil and gas applications; DEUTSCH Connectors, which offer a variety of high-reliability solutions especially designed for the toughest and most demanding harsh-environment applications; Rochester wire and cable products, including heavy-lift umbilical cables and neutrally buoyant or heavy tether cables engineered for use in offshore and marine environments; and variety of heavy-duty pressure, position, and temperature sensors. TE also showcased these products, plus its ruggedized and cost-effective SEACON ALL-WET connectors, at Underwater Intervention 2020, which took place February 4–6 in New Orleans, and addressed oil, gas, and marine applications including remote-operated and autonomous underwater vehicles (ROVs and AUVs).
 This week, the HARTING Technology Group is showcasing smart self-checkout (SCO) solutions at EuroShop 2020 in Düsseldorf, Germany, the world's largest trade fair for retailing investment products and systems. Exhibit highlights include aesthetically updated HARTING Systems cash desks and automatic vending machines, a number of modern SCO systems developed in partnership with StrongPoint, and an innovative, RFID-based, cashier-less retail concept developed in partnership with DXC Technology and Murata that can accurately ring up even full shopping baskets with a single scan, support card, app, or cash payments, and all but eliminate checkout lines.
Würth Elektronik is exhibiting and presenting at Embedded World 2020, February 25–27 in Nuremberg, Germany. The central theme for the exhibit is the Internet of Things and machine-to-machine communication, and highlights will include product innovations extending from EMC components to optoelectronics and oscillators, simulation tools and radio modules, sensors and capacitors, and Ethernet interfaces (pictured). Würth Elektronik experts will also present four lectures as part of the conference program. Topics include single-pair Ethernet (SPE) filter design, the analysis, design, and optimization of a combined wireless power transfer and near-field communication system, USB Type-C as a new power paradigm, and surviving automotive power transients.
Mouser Electronics is also showcasing its extensive portfolio of embedded system solutions at Embedded World 2020. Exhibit highlights include an immersive "Future Cities" augmented reality area, reusable water bottle giveaways, an eco-friendly water station, and a "Spin to Win" game that offers attendees a chance to win one of more than 1,000 development kits up for grabs over the course of the three-day event, which will take place February 25–27 in Nuremberg, Germany.
February 2020 Connector Industry News
SV Microwave is exhibiting at Satellite 2020 in Washington, D.C., March 10–12. Exhibit highlights include high-frequency coaxial D38999 contacts, D38999 cable assemblies, microminiature SMP and SMPM solderless PCB connectors, male solderless PCB edge-launch connectors, reduced-flange PCB edge-launch connectors, customizable RF solutions for VITA 67.3 embedded systems, and its Extreme RF Cable Assemblies with SMA, 2.92mm, 2.4mm, SMP, SMPM, and SMPS connectors for applications including mission-critical military and aerospace electronics.
Heilind Electronics is showcasing its expansive portfolio of interconnect products and other heavy-duty equipment solutions at CONEXPO-CON/AGG, North America's largest construction trade show, March 10–14 in Las Vegas. Exhibit highlights will include connectors, cabling, wire harnesses, relays, fans, labeling products, panel indicators, fuse holders, signage, safety equipment, and vandal-resistant switches from leading manufacturers including 3M, Amphenol Sine, Brady, Bulgin, CONEC, HARTING, Hubbell, Molex, and TE Connectivity. February 2020 Connector Industry News
IWCS and UL have made the difficult decision to cancel the UL and IWCS China 2020 Cable and Connectivity Symposium due to the widespread threat of the Corona virus. The fourth annual UL and IWCS China 2020 regional Asian conference was to be held in Shanghai March 24–26. Both organizations are committed to the future of the conference as Asia's leading forum for information exchange in cable and connectivity and plans are already in process to hold the 2021 conference in Shanghai.
TE Connectivity also exhibited at the 2020 Singapore Airshow, February 11–16, showcasing solutions for applications that link aircraft to both the ground below and the satellites above, such as in-flight entertainment, cabin environment management, communications, flight and engine control, and navigation systems. Exhibit highlights included SWaP-optimized products engineered to enable C4ISR electronic warfare systems, integrated electrical wiring systems (EWIS) for severe weather and moisture prone (SWAMP) applications, commercial- and military-grade avionic interconnects, flight control and landing gear systems for commercial aerospace, and space-grade connectivity solutions.
February 2020 Connector Industry News > Award News
DesignCon honored Samtec Principal Signal and Power Integrity Engineer Istvan Novak as the 2020 winner of its prestigious Engineer of the Year Award, which recognizes the best of the best in engineering and new product advancements at the chip, board, or system level. Novak was honored for having single-handedly moved the needle in the test and test measurement industry by developing new instruments and methods of measurement and was also recognized for his inspiring generosity in the form of mentoring early-career engineers to ensure that qualified engineers move up the ranks. Each year, the award winner receives a $1,000 grant or scholarship to present to the educational institution of their choice. Novak chose to donate to the Radio Club of the Technical University of Budapest.
Amphenol SV Microwave honored TTI, Inc. with its 2019 Distributor of the Year Award in recognition of outstanding performance with regard to point-of-sale (POS) growth, program support, customer reach, engagement efforts, and market expansion and Digi-Key Electronics with its 2019 Business Development Award in recognition of unparalleled performance in reaching new customers and markets, increasing overall POS, investments in new product introductions (NPIs), and depth of inventory.
TE Connectivity has been named a Best Place to Work for LGBTQ Equality in the United States for the fourth consecutive year. By adopting policies ensuring antidiscrimination, equal medical benefits, internal training, education, and more, TE earned a perfect 100% ranking on the Corporate Equality Index, a national benchmarking survey and report on workplace equality administered by the Human Rights Campaign Foundation since 2017. In December, TE also received a perfect score in the HRC Equality MX Survey, earning the Best Place to Work for the LGBT Community in Mexico for the third consecutive year.
Arrow Electronics has been named to FORTUNE's "World's Most Admired Companies" list, marking the 20th time Arrow has earned a place on this esteemed list and the seventh consecutive time it has earned the top spot in the Wholesalers: Electronics and Office Equipment category. Widely recognized as the definitive report card for corporate reputation, the list is compiled based on corporate reputation and performance rankings in nine key categories: innovation, personnel management, use of corporate assets, social responsibility, management quality, financial soundness, long-term investment, product and service quality, and global competitiveness.
TE Connectivity was also named to FORTUNE magazine's list of the world's most admired companies for the third year in a row, ranking fifth in the electronics industry.
Mouser Electronics received the 2019 Outstanding Large Business of the Year Award from the Mansfield [Texas] Area Chamber of Commerce, marking the second time the company has been honored for making a significant, positive impact on the local business climate and the community at large, exemplifying innovative leadership with regard to both employees and clients, and providing excellent customer service. Mouser also received a commendation from Senator Beverly Powell for the positive impact it's had on the community. February 2020 Connector Industry News
Heilind Electronics received Heyco's Distributor of the Year Award in honor of having achieved double-digit growth in a challenging year and provided outstanding support at both the corporate and branch levels.
TE Connectivity was recognized by the Top Employer Institute (TEI) as one of the best engineering sector employers in Germany. TEI's Top Employer Certification is the result of an independent, multi-stage audit that evaluates and validates employee-centric metrics including personnel planning, talent strategy and acquisition, corporate culture, performance management, and career planning to identify companies with people policies that enrich their employees' world and work. TE has earned TEI's Top Employer Certification every year for more than 10 years.
February 2020 Connector Industry News > Partnership, Publication, & Personnel News
RS Components released the latest episode of its engineering podcast with Dr. Lucy Rogers, Ph.D., which is dedicated to finding and revealing the engineering edge in sometimes little-known but important applications of everyday technology. Episode four of The Engineering Edge podcast follows Dr. Rogers' journey to Guildford, England, where she visited Surrey Space Centre, one of the world leaders in using low-cost technology and applications for the space industry, and learned about how the team is developing new laser systems for the atomic clocks in satellites, which provide critical information such as GPS data. Today's atomic clocks use microwaves, which are large, expensive, and extremely sensitive to environmental conditions. The next-generation atomic clocks being developed at the Surrey Space Centre will use a new laser system made from commercial, off-the-shelf components like those in RS Components' inventory, and will make these critical technology tools thousands of times more accurate and significantly more affordable, ringing in at roughly one-tenth of the current price.
Concord Electronics added several new resources to its website, including a new military and aerospace qualified parts list (QPL), a new franchised distributor inventory tool that allows users to search for up to three parts simultaneously, and a downloadable military specification cross-reference guide.
Bulgin announced a major design win with water features manufacturer Aqua Control Inc. (ACI). Bulgin's 900 Series Buccaneer PX0291 flex in-line cable connectors rose to the challenge of being rugged enough to prevent electrical short-circuits from water leakage, even in the harshest possible underwater and outdoor environments, and are now used as an integral part of every ACI water feature design.
Sager Electronics expanded its line card offering with the addition of new French and Spanish language versions to better serve its customers across North America, from Canada to Mexico. The new four-page, full-color line card — now available in three different languages — provides customers with a comprehensive listing of the electronic component suppliers Sager Electronics has authorized distributor agreements with. In addition to a straightforward alphabetical listing, the line card is also organized into thirty-six product categories covering an extensive array of solutions to meet our customers' product requirements.
February 2020 Connector Industry News
Würth Elektronik Circuit Board Technology successfully completed its collaborative research project on intelligent arm-hand orthosis. Launched in 2015, the PowerGrasp project was funded by the Federal Ministry of Education and Research (BMBF) and has resulted in the development of a mobile, soft robotic hand-arm-shoulder support system for employees tasked with overhead work. In principle, the technology will also be able to support the elderly and disabled. The project partners are now working to develop a complete exoskeleton capable of supporting all movement and to further develop many of the individual components created for the project, which will lead to further innovations in robotics, sensors, portable electronics, and human-machine interaction, as well as in other areas of sensor- and electronics-based applications.
Rosenberger launched a microsite dedicated to connectivity solutions and systems optimized for use in the fast-growing autonomous UAV and mobile robots markets. The line offers a range of compact, lightweight, durable, waterproof, temperature-resistant, and magnetic self-mating connectors, many of which have been proven effective and reliable in demanding automotive industry applications, and includes high-speed and high-reliability connectors capable of 20Gb/s data rates in support of accurate, real-time data transmission, positioning accuracy, and sensor systems responsible for altitude, direction, safety, and stability.
Samtec's most recent blogs posts address automotive connectors, the latest news about its Samtec Cares grant program, interconnect solutions for AI systems, GPU-based video surveillance via XMC, severe environment testing, its Si-Fly™ 112Gb/s PAM4 system, Embedded Tech Trends 2020, DesignCon 2020, discrete wire component data, its newly upgraded High-Speed Cable Builder, IPC Class 2 vs. IPC Class 3 solder joints, and its new ExaMAX backplane solutions video.
TE Connectivity launched new landing pages for wearable sensors and heat-shrink tubing, published a new whitepaper about sensors for corrosive environments and a new flyer highlighting the top four reasons to keep application tooling top-of-mind for capital budgeting, and, in partnership with Mouser Electronics, published a new eBook, "Solutions for Robots and Robot Control."
LEMO now showcases its product line on the EPLAN Data Portal, a web-based platform that gives engineers instant access to electrical schematics from numerous component manufacturers and an integral part of the EPLAN Drawing Platform, which quickly and easily generates the detailed and accurate documentation required for automation systems, including  ordering information, logical symbols, product pictures, and macros. The EPLAN Data Portal contains more than 900,000 CAD component data sets from more than 290 manufacturers, all of which are classified into four categories — electrical engineering, fluid power, mechanics, and process engineering — to further enhance ease of use. LEMO's product line can be found in the Electrical Engineering > Plugs category.
The latest PEI-Genesis blog posts focus on push-pull connectors like the LEMO B Series as optimal solutions for preventing accidental disconnections in mission-critical applications and miniature, high-density MIL-DTL-38999 connectors like the Amphenol Aerospace TV-CTV Tri-Start D38999 Series III as optimal solutions for harsh-environment applications in the commercial aerospace, industrial, marine, communications, entertainment, medical, and automotive industries.
element14, an Avnet community, teamed up with Cypress Semiconductor and Amazon Web Services to launch the Connected Cloud Design Challenge, which encourages design engineers to embrace their creativity and apply innovative IoT solutions to something that needs improvement. Click here for more information, including participation rules and submission deadlines.
Sager Electronics is supporting the FIRST (For Inspiration and Recognition of Science and Technology) Robotics Competition team at Bridgewater-Raynham Regional High School in southeastern Massachusetts. The team used Sager's donation to build a full practice field that allows them to test sensor setup, maneuverability, and software control under actual competition conditions and plans to share the field with other teams in the local area.
Mouser Electronics is sponsoring the FIRST Robotics Competition Hall of Fame Exhibit at the 2020 FIRST Championship events in Houston (April 15–18) and Detroit (April 29 – May 2). The exhibit honors the esteemed recipients of the Chairman's Award, which recognizes teams that best exemplify the goals and values of FIRST. Mouser also sponsors FIRST competitions at the local, regional, and international levels.
The latest Phoenix Contact blogs address best practices for surge protection monitoring and testing, smart meter connectivity, its new Integrated PV Park Management range of solar energy solutions, and building automation.
The ECIA published its January Industry Market Trends Report, "The Need for an Updated Assessment of the Value of Distribution," compiled by ECIA Chief Analyst Dale Ford. An executive summary of the report is freely available to all members of the industry and ECIA members can log in to access the complete report.
Bulgin offers free engineering support and product samples to students that participate in the annual Marine Advanced Technology Education (MATE) International ROV competition. This year, a team Bulgin supplied with compact and rugged 400 Series Buccaneer circular power connectors won third place overall.
Margrit Harting, senior manager of the HARTING Technology Group, celebrated her 75th birthday on February 3. Her power, professionalism, persuasiveness, poise, dignity, and enthusiasm have had lasting positive effects on the company's culture and public image and she has no plans for slowing down or stopping anytime soon.
ITT Cannon published a new Medical Product Selection Guide.
Allied Electronics & Automation now offers 360° high-resolution imagery for more than 32,000 industrial control, sensing, switching, and circuit protection products available on its website. The new images, developed in partnership with Snap36, allow customers to view products from all angles and zoom in to see precise details before buying, improving compatibility and ensuring that what customers see online is exactly what they receive when the product is delivered.
Würth Elektronik has reissued its complete catalog of electromechanical components. The 799-page update provides a comprehensive overview of connection technologies, assemblies, switches, and keys, as well as the company's assembly and customization services, and can now be ordered in printed form, saved as a PDF, or opened in the iOS Catalog app.
Mouser published the new Designing for Manufacturability eBook, the third eBook in its Engineering Big Ideas series, which is part of its award-winning Empowering Innovation Together program. In the new eBook, technical experts from Mouser and the electronics industry highlight the challenges facing the design for manufacture (DFM) phase, where engineers begin refining a prototype to be suitable for mass replication.
February 2020 Connector Industry News > Facility News
ERNI Electronics completed the first phase of its 11-acre Waterford Business Park development in Chesterfield County, Virginia, and has now officially moved its Americas operations to the new campus, located at 2400 ERNI Way. Additional expansions are actively in the works and the company anticipates hiring several more team members for a variety of positions, ranging from technical to light industrial.
February 2020 Connector Industry News > Distribution News
Digi-Key Electronics has already added 28 new connectivity products to its line card in 2020. New connector products now in stock at Digi-Key include Hirose's FX27 Series 0.8mm pitch board-to-board connectors, Mill-Max's new Pre-Wired Spring-Loaded Connectors, Stewart Connectors' SS-53000 Series HDMI 1.4 Performance Connectors, TE Connectivity's STRADA Whisper R Backplane Connectors, High-Frequency RF Connectors and Cable Assemblies, PCIe Gen 4 Card Edge Connectors, and 0.5mm Locking FPC Connectors, Molex's L1NK 250 Connector System and Ditto Discrete Wire Cable Assemblies, Rosenberger's Angled and Straight Solderless Connectors, SCHURTER's NR010, NR020, and NR021 Series Convenience Outlets, Amphenol RF's compact and lightweight 2.2-5 Series connectors, Amphenol Sine Systems' miniBOSS™ M22 Series Cable Assemblies and Adapters, Advanced Cable Ties' colored cable ties, and Bel Inc.'s Industrial IP20 Rated RJ45 Communication Patch Cords.
PEI-Genesis expanded its partnership with TE Connectivity to include a wide range of industrial connector products and will now stock popular selections from TE's Aerospace, Defense, and Marine portfolio, which includes the Polamco, DEUTSCH, and Raychem product lines. TE Connectivity's Raychem triple-extruded, heat-shrinkable splices and terminals for harsh-environment industrial, military, and rail applications are just one of the many new TE products now available at PEI-Genesis.  
SV Microwave signed a new distribution agreement with Electro Enterprises, Inc. that will extend its product availability to new markets and customers and facilitate new design wins in the Americas, EMEA, and APAC markets.
Heilind Electronics is now stocking Sensata Technologies' 5024 EGR temperature sensor for harsh-environment applications with operating temperatures up to 300°C, including automotive gas recirculation systems, diesel, gas, and natural gas generators, wet exhaust and marine applications, commercial lawnmowers, and boiler exhaust gas monitoring. Heilind also expanded its selection of Stewart Connectors' 2.5G RJ45 Industrial Ethernet connectors, which support data speeds from 10/100BT through 2.5G and 15–100W PoE in applications including networking equipment, IoT devices, servers, and printers.
Mouser Electronics signed a global distribution agreement with MicroCare Corporation and now stocks a variety of MicroCare cleaning products for a broad range of industries and markets, including electronics cleaners and flux removers and fiber optic cleaners. Mouser also added the Molex L1NK Connector System, which provides design flexibility and up to 11A of current in automotive, industrial, medical, telecommunications, networking, and consumer electronics applications; the ams TCS Color Sensor, an ultra-high-sensitivity light-to-digital converter that features ambient light sensing (ALS), color (RGB) sensing, and selective flicker detection; and 638 other new products to its already-expansive line card in January.
February 2020 Connector Industry News > Associations, Standards, & Certifications News
On January 23, 2020, the SC 48B IEC Standards Committee for Copper Connection Technology published IEC 63171-6, the international standard for Single-Pair Ethernet (SPE) interfaces in industrial applications, which HARTING has been an active proponent of since 2016.
February 2020 Connector Industry News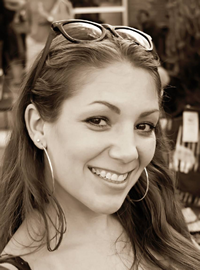 Latest posts by Christine Stieglitz
(see all)