Ethernet Connectors for Mobile Equipment Product Roundup
This week's Product Roundup highlights Ethernet connectors and cable assemblies for mobile equipment extending from industrial automation systems and robotics to railways, airplanes, and off-highway vehicles.
Ethernet Connectors for Mobile Equipment
ITT Veam's CIR M12 bayonet-coupling circular connectors support Ethernet, multifunction vehicle bus (MVB), wire train bus (WTB), and video lines within a single connector. Developed for rail vehicle-to-vehicle interconnection in accordance with VG95234, the connectors feature M12 contacts mounted within proven Veam FRCIR connectors with a minimized circular footprint, are sealed to IP67, are extremely resistant to shock and vibration, are fully compliant with the latest rail standards for fire and smoke, and support 10GbE up to Class FA ISO/IEC 11801 channel performance. They also have gold-plated copper alloy contacts rated for 2,000 mating cycles and operating temperatures spanning -40°C to +100°C, flame-retardant plastic insulators, and aluminum alloy shells with optional straight or 90° backshells and proprietary Blue Generation plating for extreme durability, conductivity, and shielding performance. Currently installed on the latest generation of Italy's high-speed trains, CIR M12 connectors are also well suited for use in harsh-environment Ethernet communication applications in the defense, industrial, and mobile equipment markets.
Rosenberger's H-MTD (High-Speed Modular Twisted-Pair Data) Automotive Connector System features compact, robust, and fully shielded automotive-grade housings according to LV 214 and USCAR specifications and delivers high-performance data transmission up to 15GHz or 20Gb/s in automotive, robotic, drone, and mobile equipment applications including 4K cameras and displays and radar, LIDAR, autonomous driving, and seat-back entertainment systems. The H-MTD Series is available in cabled and board-mount configurations with single, double, and quad housings and optional features including connector position assurance (CPA) mechanisms and watertight sealing. It supports shielded twisted pair, unshielded twisted pair, and shielded parallel pair cable and protocols including 100BASE-T1, 1000BASE-T1, and multigigabit Automotive Ethernet up to 10Gb/s, SERDES, APIEX 3, FPD Link 4, GMSL 2, MIPI, PCIe 4.0, USB 3.1 Gen 2, and HDBase-T.
HARTING's M12 PushPull connector provides simple, rapid, and reliable one-click connectivity in harsh, high-vibration industrial and transportation applications with tight installation spaces, and is especially well suited for use in Ethernet networks deployed in railways and mobile equipment. The circular push-pull connector has a robust, space-saving housing with knurling on the side for easy handling, a push-pull coupling system for quick and easy tool-free assembly, and a reliable locking mechanism that provides audible confirmation of proper mating. It also features IP67 protection and 360° shielding, is rated for operating temperatures extending from -40°C to +85°C, and is available in A-, D-, and X-coded versions with crimp or IDC terminations and in variants with angled cable exits to support smaller housings for switches and other connections. In addition, device-side housings are backwards compatible with standard threaded-style M12 cable connectors and eight-pole X-coded versions support Class EA 10GbE transmission.

Smiths Interconnect's M12 Series Connectors are safe, robust, and proven-reliable and are designed to enable timesaving and tool-free installation and ensure both efficient communication and high-uptime performance in a wide range of harsh industrial and transportation applications with challenging space and weight limitations, including robots, factory automation equipment, mobile equipment, machine tools, Gigabit communication networks, motor drives, conveyor systems, material handling equipment, elevators, and railcars. The series features Smiths' proprietary Hypertac hyperboloid contacts, which deliver unrivalled performance, ease of use, and unparalleled reliability; comprehensive sealing properties that deliver a competitive edge by preventing the ingress of dust, moisture, dirt, and oil to ensure uninterrupted signal integrity; and a unique side-loading contact retention system that provides positive contact retention and simplifies the assembly process to further enhance user friendliness and reduce installation time. It also features a common IP67 metal housing design with 360° EMI shielding, A or D coding, three- to eight-way insert options, and crimp or solder terminations and is qualified to both French and European rail fire and smoke standards.
Fischer Connectors' MiniMax™ Series connectors feature ruggedized ultraminiature housings with protective sealing and shielding characteristics and special high-density contact blocks designed to support the transmission of both power and multiple data protocols, including 10Gb/s Ethernet, long-distance USB 3.0, and HDMI. Engineered to meet the unique challenges of wearable and mobile device designs, MiniMax Series connectors are ideally suited for applications with critical size, weight, and power (SWaP) requirements and hazardous environmental conditions ranging from water, corrosion, and extreme temperatures to shock and vibration. They offer up to 75% weight savings and 45% space savings compared to standard connectors with a similar contact size, help reduce total cost of ownership by combining multiple protocols in a single small connector, are rated for up to 5,000 mating cycles, and are sealed to IP68 (20m/24h) in both mated and unmated conditions. The series is currently available in two sizes, 06 and 08, with 10mm and 12mm receptacle footprints, 4–24 combined power and signal contacts, and the choice of three locking systems: push-pull, screw, and quick-release. They are also available in standard anthracite or black housings and as pre-cabled solutions. Ideal applications for the series include handheld and body-worn military and medical equipment, drones, unmanned vehicles, remotely operated underwater vehicles, and other mobile equipment.
NorComp's M12 Connector Series is part of its VULCON range of compact circular connectors and is engineered to reduce installation and tooling costs, provide high-performance connectivity, and minimize equipment downtime in a wide range of harsh industrial and transportation applications, including mobile equipment, robotic control systems, ruggedized networking equipment, industrial controls, automation equipment, remote process sensors, and power conditioning systems. The series offers A-, D-, L-, and X-Coded M12 connectors with 3, 4, 5, 6, 8, or 12 non-removable contacts, as well as pre-cabled assemblies, and can be customized for use in rail and aviation projects subject to more stringent ruggedization and reliability requirements, such as rail lighting, door, sensor, and brake systems. The A-Coded M12 connectors are especially ideal for use in sensors and actuators, the D-Coded M12 connectors are especially ideal for EtherCAT and PROFINET networks, and the X-Coded M12 connectors are especially ideal for 10Gb/s Ethernet (GbE) applications. VULCON M12 connectors feature nickel-plated brass shells and nuts, UL94 V-0 PBT insulators, gold-plated brass contacts, and IP67 EDPM O-rings and are available in cable- and panel-mount configurations with solder-cup, vertical through-hole, or right-angle contact terminations, optional EMI shielding, and optional plastic or metal dust caps for additional environmental protection. They are rated for operating temperatures extending from -40°C to +85°C and are compliant with RoHS2 requirements.
TE Connectivity's MATEnet Miniaturized Automotive Ethernet Connector System is a miniature, modular, and scalable connector system for Automotive Ethernet applications including body electronics, passenger comfort and infotainment systems, and ADAS, telematics, powertrain, and instrumentation systems. The robust, automotive-grade connector system is based on TE's proven NanoMQS terminals, designed to integrate into existing automotive connectivity interfaces, and compatible with both shielded and unshielded twisted pair (STP and UTP) cable for broad application suitability. It can transmit up to 1Gb/s per IEEE 100BASE-T1 and 1000BASE-T1 standards for applications including in-vehicle networking and rearview cameras, and up to 4Gb/s via APIX3, HDBaseT, PCIe, and A2B/C2B protocols for applications including multimedia, radar, LIDAR, onboard diagnostics, and surround cameras. It is also well suited for use in next-generation mobile equipment equipped with enhanced performance, comfort, and safety systems.
Stewart Connector's automotive-grade RJ45 connectors are based on proven-reliable technology, comply with SAE/USCAR-2 standards, SAE/USCAR2-6 vibration and sealing requirements, and RoHS directives, and are UL recognized. Designed for next-generation mobile equipment and vehicles equipped with Ethernet communication networks rather than today's CAN bus networks, the range supports high-speed transmission, lighter-weight cables, and operating temperatures up to 100°C and is ideal for use in applications including driver-assist radar, driver-assist cameras, media converters, and gateways. The automotive-grade RJ45 range features solutions with horizontal and vertical configurations, with 50μin of gold plating on the contacts, with and without LED indicators, and with performance capabilities extending from 1G to 10G in operating temperatures spanning -40°C to 100°C. The new automotive-grade SS74800-132F is a fully shielded, low-profile, single-port, right-angle RJ45 connector with LED indicators that is capable of 1G through 2.5GBase-T performance.
PEI-Genesis stocks Amphenol's RJ Field Series connectors for harsh-environment applications in twisted-pair Ethernet networks. RJ Field Series connectors have robust metal shells based on MIL-DTL-26482H and a tri-start threaded coupling system that provides audible and visual confirmation of proper mating and ruggedly withstands shock, vibration, traction to maintain secure connections. The series also features nickel, black anodized, and olive drab cadmium shell plating for rugged resistance against 48–500 hours of salt spray, IP68 sealing for environmental protection from dust and fluids, and fire-retardant and low-smoke materials per UL94 V-0 and NF F 16-101 and -102, and is made to reliably withstand long periods of high humidity and several cycles of thermal shock. The series offers four mechanical coding options, enables the quick, easy, and tool-free in-field installation of cables with outer diameters spanning 6–13mm, achieves up to 100N cordset retention strength, is compliant with IEC 60603-7 variant 11, and supports network protocols including 10BASE-T, 100BASE-TX, 1000BASE-T, Cat 5e per TIA/EIA 568B, Class D per ISO/IEC 11801, Cat6 per TIA/EIA 568 , and Class E per ISO 11801. It is rated for a minimum of 500 mating cycles in operating temperatures extending from -40°C to +85°C and ideal for use in industrial communications systems spanning factory floors to mobile equipment, as well as in welding and CNC machines, military data hubs, robotics, and process, motion control, and diagnostics systems.
Weidmuller's extensive portfolio of preassembled, field-terminable Industrial Ethernet connectors and cable assemblies supports quick, easy, tool-free installation with IDC contact technology and data transmission speeds up to 10Gb/s over Cat 6A cable in harsh industrial, automotive, transportation, and mobile equipment applications. The portfolio includes IP20 connectors, IP20 DIN-rail outlets, FrontCom IP65 service interfaces, IP68 cable connectors, IP65 active components, IP67 connectors, and various accessories; employs STEADYTEC technology for global standards compliance; and is available with IP20 to IP68 inserts for both copper and fiber optic cable and as preassembled cable assemblies with by-the-meter cable lengths. Weidmuller's IP67 Industrial Ethernet connectors are available robust metal or plastic IP67 enclosures with push-pull, bayonet, and snap-in coupling mechanisms and RJ45, LC fiber, SC fiber, hybrid, and USB inserts, as well as in threaded, IP67, D- and X-coded M-12 configurations.
Binder's Series 876 shielded Ethernet cable assemblies with D-coded M12 male connectors on both ends have a bolted locking system for added security in harsh industrial networking applications spanning factory floors to mobile equipment. The D-coded M12 assemblies have UL-approved PUR housings and contact bodies, IP67 sealing protection, four gold-plated copper alloy (CuZn) contacts, molded-on-cable crimp terminations, polyolefin-insulated 24AWG single-lead structures, and PUR cable jackets. They are rated for 4A, 250V, and more than 100 mating cycles in operating temperatures extending from -25°C to +85°C and are available in seven standard cable lengths: 0.3m, 0.6m, 1m, 2m, 3m, 5m, and 10m for broad application suitability.
Allied Electronics & Automation stocks HARTING's RJ Industrial 10G connectors and cable assemblies, which use HARAX insulation displacement contact (IDC) technology to enable the quick, easy, and secure connection of Industrial Ethernet cables with two or four twisted pairs comprised of solid or stranded 27–22AWG wires. The line also offers solutions with secure locking mechanisms, 360° shielding, color coding, cable clamps, captive cable managers with clear circuit plans that support optimal, timesaving cabling, and even RFID chips that save patch cable IDs and parameters. HARTING's RJ Industrial connectors are small, lightweight, and multiport-capable and support data transmission speeds extending from 1–10Gb/s. They are also both robust and versatile enough for near universal employment in applications extending from office networks and building wiring to industrial automation systems and mobile equipment.
Siemon Interconnect Solutions' Ruggedized LC Fiber Plugs provide robust Ethernet connections in harsh-environment applications including industrial networks, automation equipment, robotics, and mobile equipment. They come with two single- and multi-mode LC fiber connectors and the company's patented, ruggedized plug housings, which feature bayonet coupling mechanisms, robust IP66/IP67 sealing protection, specialized fiber bend relief boots, and heavy-duty (≥250N or ≥56lbs) strain relief crimp components that outperform standard LC jumpers by more than 50%. The plugs accept round, two-strand, breakout-style fiber optic cable with 5–8mm outer diameters and two 2.4–3.0mm jacketed subunits, can be field terminated using Siemon's LightSpeed termination kits, and are rated for more than 500 mating cycles in operating temperatures extending from -40°C to +85°C. Optional accessories include ruggedized dust caps, ruggedized surface-mount boxes, and ruggedized stainless steel faceplates.
TE Connectivity's 369 Shielded Rectangular Connectors are an extension of its time-tested and field-proven DEUTSCH 369 Series of ruggedized, lightweight, small-form-factor connectors built to deliver MIL-DTL-38999 performance levels in harsh military and aerospace environments. TE's 369 Shielded Rectangular Connectors provide all of the benefits of its 369 Series in addition to robust new shielding mechanisms for grounding and EMI protection, which enables their use in commercial aerospace, military ground vehicle, mass transit, and mobile equipment applications including helicopters, drones, lighting and infotainment systems, galley equipment, and seat wiring and actuation circuits. They have a lightweight, non-toxic, and RoHS-compliant composite nickel shell that can achieve up to 75% weight savings compared to competing solutions, employ push-pull mating for quick and easy installation and removal, support data transfer rates up to 100Mb/s per the ARINC 854 Ethernet over single twisted pair (100BASE-T1) specification, reliably withstand indirect lighting strikes of 3.6kA, provide effective EMI shielding of at least 60dB at low frequencies (150–200MHz) and at least 40dB at high frequencies (800MHz – 1GHz), and are backward compatible and intermateable with existing 369 Series solutions. They also employ rugged, scoop-proof, size 22 AS39029 gold-plated copper alloy contacts, support blind mating and tight mounting pitches for multiple connectors, provide audible confirmation of proper mating, employ triple-barrier wire seals and cork-in-bottle interfacial seals for IP67 protection and performance up to 60,000ft., and exhibit robust resistance to shock and vibration, in addition to low-smoke, -toxicity, and -flammability properties. The shielded connectors are currently available in three shell sizes (3, 6, and 9) rated for 5A, 1,500Vrms dielectric withstanding voltage with <2mA leakage, a minimum of 5,000MΩ insulation resistance, and operating temperatures extending from -55°C to +175°C.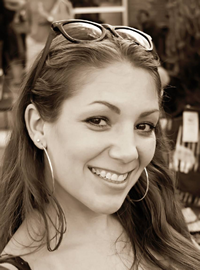 Latest posts by Christine Stieglitz
(see all)