December 2020 Connector Industry News
Summary coverage of upcoming industry events, as well as recent award, partnership, promotion, personnel, facility, distribution, standards, association, and certification news from across the connector industry.
December 2020 Connector Industry News
December 2020 Connector Industry News > Event News 
TE Connectivity is presenting a new Tech Talk, "Meeting Multiple Design Challenges with a Single Connection" today, December 8, at 11:30 EST. This webinar will address how TE's sealing portfolio of connectors and heat-shrink tubing protects against water and dust while simultaneously overcoming ergonomics, miniaturization, simplification, and safety challenges.  
Sager Electronics and Molex are presenting a free webinar, "Smaller, Faster, Connected: What Matters in MedTech Now," at 12:00pm EST tomorrow, Wednesday, December 9. Molex and Sager have decades of experience in the electronic interconnect industry and are well equipped to customers solve design challenges across multiple industries, including the med-tech market, which employs an array of connector and antenna solutions.
Weidmuller hosted the first iteration of its new SPS 360° virtual trade fair from November 24–26, offering a multitude of live, moderated sessions, including webinars and guided tours, focused on industrial IoT and PUSH IN connection technologies and now available either on-demand or upon request. In addition, the next webinar in Weidmuller's ongoing webinar series is "Smart Cabinet Building – Connecting Technology and Expertise for Cabinet Building," and will be presented at 8:00am EST this Thursday, December 10.
TTI Inc. and Bourns are presenting a live webinar, "Better Battery Management System Design Solutions for Strength and Safety," on Thursday, December 10, at 11:00am EST.
Avnet and Microchip are presenting a "Smart Medical Design – Telehealth" webinar this Thursday, December 10, at 1:00pm EST. The webinar will address considerations for designing smart, secure IoT devices as well as medical device market trends both pre- and post-COVID-19. In addition, Avnet's recent two-part "Win the Race to 5G" webinar, presented in partnership with Xilinx Adapt, is now available on demand.
Amphenol Aerospace is presenting a "Super-Powered Connector Solutions" webinar at 11:00am EST on Wednesday, December 16.
Teledyne Defense Electronics (TDE) unveiled a new interactive, online Virtual Trade Show as a vehicle to promote key product lines and capabilities in a permanent, ongoing manner. Once customers enter the Virtual Trade Show (VTS), they begin an immersive online experience designed to provide the perception of being physically present in a non-physical world. The new multimedia experience offers a 360° panorama view that surrounds VTS users, enabling them to "look" left, right, up, down and move freely from one area on the VTS floor to another with their mouse, and it showcases the flagship offerings of TDE's 15 business units, each of which has its own booth where visitors can access product information, whitepapers, product collateral, videos, presentations, and other resources. The VTS convention hall also includes an open-space theater where customers can watch informative TDE videos and presentations and will be updated on an ongoing basis.
Würth Elektronik presented a live virtual conference, WE meet @ digital days, December 1–3. The virtual event featured a comprehensive conference program with practice-oriented presentations, new product presentations delivered by electronic and electromechanical component and application experts, and a virtual exhibition booth equipped with new product highlights and information. Overarching topic areas include passive and electromechanical components, power modules, optoelectronics, automotive applications, frequency products, wireless connectivity, and sensors, and lecture topics include thermal simulation and calculation for power modules in REDEXPERT, ranges and characteristics of coaxial cabling, EMC filtering in automotive electronics, design effects of the reduction of quartz crystals, single-pair Ethernet, ribbon cables, cable ferrites, capacitors, gate driver circuits, electromechanical board connections, LEDs in horticultural applications, and EMC troubleshooting. The entire conference is now available on-demand.
Samtec recently showcased and demonstrated its latest interconnect solutions for high-performance computing systems at the virtual SuperComputing 2020 (SC20) conference and exhibition. Samtec participated in the SC20 Exhibitor Forum, during which Technical Marketing Engineer Brian Niehoff, presented, "Thermal Management of HPC Hardware Architectures via Immersion Cooling," as well as in the Virtual Demonstrations and Featured Products components. Samtec presented four virtual demonstrations at SC20 — PCIe 4.0 Over Fiber Adapter Card: Samtec and Dolphin, UCLA's Ocean High-Throughput Processor in the CMS Experiment at the CERN Large Hadron Collider, Thermal Management of HPC Hardware Architectures via Immersion Cooling, and PLDAs latest PCIe 5.0 Evaluation and Development Platform. Samtec also delivered several product presentations addressing both new and existing but important product technologies, including its Si-Fly 112Gb/s PAM4 Low-Profile High-Density Cable System, NovaRay 112Gb/s PAM4 Extreme Density Arrays, FireFly Micro Flyover System, and AcceleRate HD, AcceleRate HP, and AcceleRate product lines. All virtual demonstrations are available on-demand on the Samtec Blog, along with direct links to pertinent product information.
TE Connectivity recently hosted Technology in Motion, a three-day virtual automation experience that addressed prevailing trends including IIoT, single-pair Ethernet, and push-pull connectivity for robotics, motion control, control cabinets, and more in a variety of educational and interactive mediums, including webinars, expert roundtables, live Q&A sessions, and product demonstrations, nearly all of which is still available on-demand.
Wiring Harness Manufacturer's Association (WHMA) staff, board members, and event organizers have cancelled the 2021 WHMA Annual Wire Harness Conference, given escalating concerns with COVID-19 infection rates, but are planning to host a virtual WHMA event on February 17, complete with industry experts speaking on topics relevant to wire harness industry economics and new technologies. The 2022 WHMA Annual Conference will take place at the Westin La Paloma Resort and Spa in Tucson, Arizona, but dates for that event are still being finalized.
December 2020 Connector Industry News > Partnership, Publication, & Personnel News
Avnet announced that its Board of Directors has named 37-year Avnet veteran Phil Gallagher as its Chief Executive Officer, effective immediately. Gallagher has been interim CEO of Avnet since August 2020 and has also been appointed to the Company's Board of Directors. During his tenure at Avnet, Gallagher has held executive leadership positions in sales, marketing, and operations, most recently as Global President of Avnet's Electronics Components business. He is also a former President of the National Electronic Distributors Association, and he currently serves on the advisory board of Women in Electronics.
December 2020 Connector Industry News
TE Connectivity partnered with Orion, a full-service manufacturer of bespoke interior design elements and fabrication partner for Swarovski, to ensure that the three million Swarovski crystals adorning the star atop the 75-foot Rockefeller Center Christmas tree shines brightly this holiday season. After dealing with some problematic connections last year, Orion came to TE Connectivity for a better solution. TE delivered a DEUTSCH HD30 sealed circular connector pair that could reliably withstand outdoor employment in winter weather and keep the incredibly bright, 106,000-lumen* star glowing high above Manhattan. (*For comparison, a 100-watt light bulb clocks in at around 1,750 lumens.) The male and female DEUTSCH HD30 connectors have rugged metal housings with quick-connect/-disconnect bayonet couplings, silicone seals, a rear insertion and removal contact system, and adapter and clamp modifications that support connected wires to reduce strain on the connectors and are typically used in heavy-duty equipment and transportation applications.
I-PEX has partnered with SnapEDA to create and publish digital CAD models for PCB footprint drawings and symbols. The new I-PEX models are now available for free download, in a wide variety of formats, on both the SnapEDA website and the Downloads > Symbols & Footprints section of I-PEX website product pages and will help accelerate the design process for the PCB engineers.
The Electronics Representatives Association (ERA) recently presented Gerald Newman with the ERA Lifetime Achievement Award in recognition of his service to the electronics industry, manufacturers' representatives, and the ERA. Newman is a partner in the law firm of Schoenberg, Finkel, Beederman, Bell, and Glazer LLC and a key member of the ERA Legal Counsel and has provided outstanding legal support to thousands of manufacturers' representatives for 50 years, leveraging his expertise in trade association representation, sales rep matters, commission collection issues, corporate mergers and acquisitions, leveraged buy-outs, business continuation and succession plans and financing, business counseling, estate planning, and intellectual property matters. He has also written many articles dealing with rep issues and conducted numerous seminars for trade and professional associations on manufacturer-rep-principal issues and general business matters.
A team of 17 TE Connectivity engineers from around the world recently shared their engineering expertise with Team Valkyrie, a contestant on the upcoming season of the Discovery Channel show, BattleBots, which pits next-generation robots designed and engineered in all corners of the globe against one another in a three-minute bout where the goal is to destroy or disable the opponent. TE's engineers helped Team Valkyrie upgrade their robot's design to ensure the best performance, implementing condition-based monitoring technology to improve performance, predict failure, and identify maintenance needs; providing live-broadcast data back to the team that would allow them to switch strategies mid-battle; saving critical data on the weapon motor in real-time to verify weapon performance; and safely and efficiently discharging energy from the robot's weapon with an electric brake design.
December 2020 Connector Industry News > Award News
Harwin presented Mouser Electronics with its Global Sales Achievement Award for achieving 15% growth in global Harwin product sales in the 2019–2020 fiscal year, as well as for providing outstanding support and rapid customer service.
December 2020 Connector Industry News
TTI, Inc. received Bourns' 2019 Distributor of the Year Award for providing exceptional service coupled with enhanced customer engagement and proven revenue growth.
December 2020 Connector Industry News
Mouser Electronics received Bourns' 2019 North American e-Commerce Distributor of the Year Award for achieving exceptional sales success and growth through the global distributor's innovative internet marketing programs. Bourns also recognized Mouser for 20 Years as a Bourns Distributor (2000–2020).
TE Connectivity has been named on the Dow Jones Sustainability Index for the ninth consecutive year. The Index annually analyzes more than 7,300 companies around the world for evidence of strong commitments to and progress toward strengthening their environmental, social, and governance performance and serves as a key reference point for investors interested in investing in sustainable companies. This year's listing follows TE's first-ever enterprise-wide corporate responsibility strategy, One Connected World, which was launched this summer and creates a roadmap for further improving TE's sustainability performance over the next 10 years.
HARTING Applied Technologies GmbH recently won the Toolmaker of the Year 2020 competition, emerging as the overall winner from a pool of more than 200 highly qualified candidates, as well as the In-House Toolmaker Under 50 Employees award, which HARTING also won in 2014, 2016, and 2018. Both awards were presented by the Fraunhofer Institute for Production Technology IPT and the Machine Tool Laboratory WZL of the RWTH. HARTING Applied Technologies GmbH is an independent company within the HARTING Technology Group with two independent subdivisions that develop, design, and manufacture injection molding and die casting tools for aluminum and zinc, as well as assembly systems and special machines. The company won the overall award in recognition of its clearly defined strategy for each operating area, which included roadmaps with defined fields of action and goals; its particularly high level of awareness of vision and strategy throughout the workforce; and the high level of machine utilization in all of its manufacturing technologies. In addition, the HARTING Technology Group's HARTING India subsidiary was named Best Connector Company in BISinfotech's 2020 BIS Excellence and Technovation Awards, or BETA Awards.
Mouser received BISinfotech's 2020 Global Electronic Components Distributor of the Year Award — part of the publication's highly credible and coveted BIS Excellence & Technovation Awards — for earning top scores in categories including sales performance, model promotion, marketing, technical support, and customer support. Mouser also received Electronics Maker's Best of Industry Award for Supply Chain Excellence for earing top scores in categories including sales performance, logistics support, and customer support.
Mouser Electronics recently congratulated the 2020 winners of the 18th annual Create the Future Design Contest, which celebrates product designs that enhance quality of life, improve the efficiency and quality of healthcare, or help to reduce dependence on nonrenewable energy sources, and was sponsored in part by Mouser and its valued suppliers Intel and Analog Devices, Inc. RepelWrap, a nature-inspired transparent and flexible plastic film for repelling contamination developed by a team at McMaster University in Hamilton, Ontario, won the $20,000 grand prize. Category winners included the NiobiCon self-insulating, underwater connector technology with transitional metals that resist corrosion (Aerospace and Defense), flexible and recyclable ICs and systems made using only carbon-based materials and standard printing techniques (Electronics/Sensors/IoT), and a low-noise laser for LIDAR (Automotive/Transportation).
December 2020 Connector Industry News > New Technical Resources
Arrow Electronics recently published "Five Common Types of Security Sensors in Modern Security Devices" and "What is a Time of Flight Sensor? Examining Their Rapid Development," both of which provide readers with information about and links to various sensor solutions from several different suppliers, as well as ON Semiconductor's, "Convergence of 5G, Fast Charging, and USB-C Programmable Power Supplies" article.
Harwin's latest blog posts address how to select the best connector termination method for PCB connections and the persistence of tin/lead plating.
December 2020 Connector Industry News
Avnet and Xilinx published a new Autonomous Vehicle eBook that takes an in-depth look at six of the most prevalent use cases in the engineering of automotive electronic systems — autonomous vision systems, automotive RADAR, sensor aggregation and processing, safety certification, occupant monitoring, and vehicle-to-vehicle and infrastructure communications.
Mouser Electronics launched Tech Quotient, a new mobile app that tests technical knowledge and engineering know-how through entertaining tasks and quizzes. Available now in the App Store and Google Play, the new Tech Quotient app offers players around the world the chance to compare their skills and knowledge in challenges ranging from word scrambles and crosswords to multiple-choice quizzes and ranking questions. Players receive merit badges for different technical achievements, and the game's top players are highlighted in a global leaderboard.
December 2020 Connector Industry News
PEI-Genesis published new blog posts about "Understanding the Importance of USB Connectors in Harsh Environments" and its Zhuhai Plant Manager, Jason Dong, as well as two new catalogs: The Sure-Seal IP67 HDMI Series catalog and the Sure-Seal Universal Backshell and CG Adapters catalog.
TE Connectivity's new trend paper, "Key Antenna Considerations in Designing Your Smart Ecosystem" addresses two major trends in IoT applications, smart tracking and smart buildings, and provides expert insights on topics including standards for optimal antenna solutions in data management and protection applications, backup battery performance requirements, installation practices, firmware upgrades, communications and device diagnostics, and climate-resistance measures.
Digi-Key Electronics recently published several new technical articles on connectivity topics, including "Get Started with MEMS-Based Motion and Orientation Sensor Design Using Arduino Breakout Boards," "Use Reliable Industrial Systems and Keep Operators Safe Using the Right Connections and Sensors," "Combating Environmental Impact in the Electronics Components Industry," "2G, 3G, 4G LTE Network Shutdown Updates," "IoT is Available to Everyone," and "Use Media-Isolated Pressure Sensors to Increase Reliability and Precision of Industrial Processes."
December 2020 Connector Industry News
Mouser Electronics published the second eBook in its latest Empowering Innovation Together series, The Intelligent Revolution. The new eBook, Artificial Intelligence: A Multi-Faceted Approach to Safety, shares stories from professionals examining a variety of applications for AI in public safety, ranging from health and medicine to new uses for robotics.
Northwire, a LEMO Group Company, published "Form Follows Function for Optimal Connectivity: Three Scenarios to Avoid on Your Next Custom Cable Design."
December 2020 Connector Industry News
TE Connectivity's new Engineering Machine Intelligence landing page provides an array of resources designed to enable the development of safer, smarter, more productive, and more connected machinery. Resources include the "Innovative Machinery Design Driving Productivity, Safety, and Reliability" trends paper, the on-demand "Engineering Machine Intelligence" Tech Talk webinar, and a new product solutions guide for maximizing machine productivity and performance.
December 2020 Connector Industry News > Facility News
Mouser Electronics' new Customer Service Center building, located on its 78-acre worldwide headquarters campus in Texas, is now open for business. The new two-story, 50,000-square-foot building is entirely devoted to customer service and support and designed for energy efficiency. It also features state-of-the-art amenities, including inside and outside eating areas and a large parking lot expansion, and can expand to 100,000 square feet to meet future demand. Mouser now offers 27 customer support locations located across three continents to provide customer support in local languages, time zones, and currencies.  
Allied Electronics & Automation recently completed an expansion of its North American distribution center in Fort Worth, Texas, adding more than 200,000 square feet of space and a full complement of the latest digital order fulfillment center technology from global intelligent automation solutions provider KNAPP. Designed from the ground up with input from customers and suppliers, the expansion doubles Allied's previous capacity by employing high-density storage and retrieval automation and advanced packaging solutions and includes additional space to again double capacity in the future. Allied's newly expanded distribution center now measures 520,000 square feet and has the capacity for 400,000 unique SKUs, as well as the space to double to 800,000 SKUs in the future. The high-density warehouse operations area is now equipped with the latest KNAPP automated order storage and retrieval systems, OSR Shuttle Evo, RFID pocket sortation, and goods-to-person systems that can quickly pick products from 118,000 different locations and deliver them automatically to one of 35 new picking stations. In addition, new automated box erector machines and robotic packing stations precisely match packages to discreet order size and content, accelerating the shipping process and significantly reducing packaging waste, and new ergonomic receiving stations make it quicker and easier to process inbound supplier products. A conveyor sortation network also efficiently transfers complete packages for shipping and a new automated will call center facilitates rapid pickups for local customers.
Würth Elektronik has declared war on packaging waste in honor of the annual European Week for Waste Reduction event that extended from November 21–29, putting all of its goods packaging processes to the test with the goal of drastically reducing its use of plastics and switching to more sustainable materials. In addition to this latest attempt at environmental stewardship, Würth has already enacted several waste-reducing measures. For example, Würth Elektronik Logistics only uses filling material based on recycled paper and minimizes consumption by using hold-down devices and separating boxes. In addition, padded envelopes are plastic-free, paper-based parcel tape holds parcels together where necessary, boxes with lids are used to reduce the use of adhesive tape, and plastic bags are actively being replaced by parchment paper bags on a large scale.
December 2020 Connector Industry News > Associations, Standards, & Certifications News
Rosenberger's SMP connectors are the only SMP connectors certified by the European Space Agency (ESA) for use in space applications and will be a critical component in the first-ever LTE cellular network on the moon. The lunar LTE network is designed to support the high-speed transmission of vast amounts of high-speed data needed to enable vital command, control, remote monitoring, navigation, and streaming video functionality for lunar vehicles engaged in scientific research and is expected to be operational by the end of 2022. Rosenberger's SMP connectors have supported fast, precise, and highly reliable satellite communications applications in Iridium satellites since 2013, in the Trace Gas Orbiter and Schiaparelli landing demonstrator module that the Russian-European ExoMars mission launched in March of 2016, and in the Global Star and Galileo projects for several years as well. The next ExoMars mission, which is designed to search for evidence of methane and other trace atmospheric gases that could be signatures of active biological or geological processes, was postponed from 2020 to 2022 but will include both SMP and SMA connectors from Rosenberger. Rosenberger also offers SMA, RPC-2.92, and TNC connectors qualified to the ESA's ESCC 3402 standard.
The HARTING Technology Group's HARTING Americas subsidiary has been promoted to a Principal Board Member of the Global Industry Association ODVA, a standards development organization dedicated to advancing open, interoperable information and communication technologies, particularly media-independent network protocols (i.e., common industrial protocols or CIPs) and the network adaptations of CIPs, including EtherNet/IP and DeviceNet. HARTING has been an ODVA member for many years, and this recent leadership promotion is reflective of its growth in expertise and commitment to the advancement of industrial Ethernet and connectivity solutions for the automation industry.  HARTING has been working to democratize the adoption of IIoT and Industry 4.0 for many years, and in is new role with ODVA, will be positioned to identify and standardize several different technologies and devices that will be needed to successfully implement IIoT throughout the automation industry. Other principal board members include CISCO, Rockwell Automation, Endress+Hauser, Honeywell, Schneider Electric, and OMRON.
Women in Electronics recently welcomed Maryellen Stack to its Advisory Board. Stack, the Director of Marketing Communications at Sager Electronics and a 20-year veteran of the electronic distribution company, is now responsible for the WE's Marketing and Communications Committee.
IPC launched its new Factory of the Future initiative, which is intended to drive the electronics manufacturing industry forward by promoting and accelerating modernization and helping manufacturers harness the full potential of smart factory and Industry 4.0 technologies. Building upon 20 years of conventional technology advancements with emerging and disruptive technologies including digitization, 3-D printing, robotics, cloud computing, and equipment data communications, IPC is bringing Factory of the Future solutions providers together with OEMs, EMS companies, and PCB fabricators focused on identifying and solving business challenges important to their companies and supply chains. Target outcomes from new collaborations include improvements in quality, reliability, efficiency, productivity, new product introduction cycles times, and manufacturing operations security enhancements. The model also fosters industry-wide modernization by developing new standards, workforce education modules, industry events, and advocacy efforts.
December 2020 Connector Industry News > Distribution News
TTI, Inc. is now stocking a wide range of TE Connectivity's NanoRF Modules and Contacts, which are ideal for use in military electronics, C4ISR, electronic warfare, and embedded computing, as well as TE's TH025 Series connectors for advanced electronic automotive control systems. TTI also recently added Switchcraft's Micro-Con-X Insta-Click Sealed Connectors for harsh-environment applications including industrial sensors, security systems, outdoor signs, and transportation to its line card. Other newly stocked Switchcraft products now available from TTI include its IP68 Sealed Cable Gland Cord Grips, which have been proven to withstand harsh environments for decades and are ideal for use in IoT, factory automation, and transportation applications, amongst others. 
Last month, Mouser Electronics launched more than 387 new products ready for same-day shipment, including the ams TMD2755 Proximity Sensor Module for mobile phone applications; Amphenol Air LB's Circular Mil-Spec Connectors for military, aerospace, and industrial applications; and Linx Technologies' W63-FPC2 flexible, embedded Wi-Fi 6 antenna for Wi-Fi 6E applications in the 6GHz band (5.925–7.125GHz), as well as 2.4GHz and 5GHz Wi-Fi 5 and Wi-Fi 6 applications, including IoT devices, smart home networks, Bluetooth and Zigbee ISM communications devices, sensing, and remote monitoring.
Heilind Electronics recently added Amphenol Sine Systems' ecomate RSSM (Rugged Superior Seal Metal) Series connectors to its selection of heavy-duty interconnects for factory automation, industrial heavy equipment, transportation, and harsh indoor or outdoor applications. Other recent additions to its interconnect portfolio include Molex 2.5mm Board-In Connectors for applications including patient monitoring, infotainment, downlights, power tools, refrigerators, and factory automation equipment and TE Connectivity's Power Versa-Lock 5.0 rectangular power connectors for wire-to-wire applications up to 15A, including sealed and unsealed applications in industrial and harsh environments, as well as in white goods. Heilind also expanded its sensor offering with the addition of Omron's D6T MEMS thermal sensor for non-contact temperature measurement and human occupancy detection in industrial, medical, smart home, building automation, healthcare, and security applications and Amphenol Advanced Sensors' Telaire brand T3022 Series sensors for applications including air-air heat exchanger volume controls, residential demand-based ventilation controls, self-contained ventilation system controls, and HVAC controls.
PEI-Genesis is now stocking Sure-Seal IP67 waterproof HDMI connectors for harsh-environment industrial applications, as well as Sure-Seal Universal Backshell and CG adapters, which are environmentally sealed commercial equivalents to MIL-DTL-5015, 26482, and D38999 parts.
Allied Electronics & Automation recently added its 50th new supplier in 2020 and now stocks ready-to-ship inventory from more than 500 world-class suppliers of automation and control, electronic, electrical, mechanical, and maintenance products. Newly expanded product categories include sensors, connectors, and industrial connectivity equipment. In addition, recent website updates provide customers with quick and easy access to tens of thousands of 360° high-resolution images, more than 1.1 million up-to-date product data sheets, expert advice on a wide range of topics, and the company's global DesignSpark online engineering community.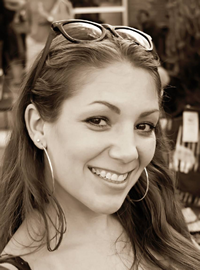 Latest posts by Christine Stieglitz
(see all)