August 2020 New Connectivity Products
Summary coverage of new-to-market connectivity products, including interconnects, wire and cable, cable assemblies, materials, accessories, tools, development kits, and connector-adjacent technologies, such as sensors and antennas. Supplier names are generally linked to product announcements and product names are generally linked to product pages or datasheets.
August 2020 New Connectivity Products
August 2020 New Connectivity Products > Interconnects, etc.
HARTING formally launched its highly anticipated T1 Industrial connector, which serves as the standard mating face for Industrial Single-Pair Ethernet (SPE) and is ideal for the construction of future-proof SPE communication networks with standardized cabling according to ISO/IEC 11801 and TIA 42. The new T1 Industrial connector supports common Industrial Ethernet protocols including Ethernet/IP, PROFINET, and EtherCAT with a single twisted pair of wires, instead of four or eight wires, and employs power-over-data-line (PoDL) technology to provide the communication, voltage, and amperage capabilities needed to power an array of Industrial Ethernet devices. It also significantly reduces the number of device connections, eliminates the need for external power supplies, and allows devices that traditionally communicate using Fieldbus protocols to join the same IP-based network as other factory devices, which enables peer-to-peer communication, open-loop feedback for all devices, and smart functionality from the main control room to devices. The T1 mating interface is standardized according to IEC 63171-6 (formerly IEC 61076-3-125) and remains the same across all IP ratings to ensure interoperability. Its robust industrial design also offers locking lever protection, 360° shielding, and high mating cycles and meets IEEE 802.3 requirements for Single-Pair Ethernet.
SV Microwave's new line of high-speed, solderless compression-mount, RF/coaxial male connectors have a rugged, durable, and reusable design that supports quick and easy installation in high-frequency PCB applications where precision is key and provides cost-effective testing solutions. Ideal for use in RF test and measurement boards, rapid prototyping equipment, high-speed digital component boards, and 5G wireless test applications, the range is available with high-frequency SMA, 2.92mm, 2.4m, and 1.85mm interfaces and two screw length options (4.76mm or 6.35mm) and supports frequencies extending from DC to 67GHz. Customized PCB footprint designs can be achieved via simulation optimization and minimal reflection can be achieved using impedance-matched PCB launches. The line is now available in COTS versions through distribution.
Smiths Interconnect expanded its patented DaVinci Test Socket Series for the high-speed testing of very large IC packages commonly used in gaming consoles, graphics processing units, and central processing units. The new DaVinci 56 is designed for 0.8mm-pitch devices, supports reliable testing up to 67GHz RF (analog) and 56Gb/s NRZ (digital), and — like the rest of the series — utilizes spring probe technology in a patented, insulated material housing with a coaxial structure, a reduced test height, and low material deflection properties to ensure efficiency and accuracy in the final testing phase of advanced IoT, autonomous vehicle, 5G wireless, and artificial intelligence applications. The new DaVinci 56 also has an entirely shielded signal path, a socket frame that acts as a heat sink to achieve exceptional thermal properties, and replaceable spring-probe contacts. It is rated for 3.0A and exhibits low contact resistance (<80mΩ).
Bel Magnetic Solutions' new single-port and eight-port 2.5GBASE-T MagJack integrated connector modules (ICMs) offer reliable, cost-effective solutions for upgrading end-product performance to multi-rate, NBASE-T Ethernet standards. The new ICMs double product speed and bandwidth for nearly the same cost as the 1GBASE-T solutions they provide drop-in replacements for, are compatible with all-new multi-rate Ethernet PHYs, and are suitable for use in next-generation 5G cellular equipment, 2.5GBASE-T Ethernet switches, high-bandwidth 2.5GBASE-T network interface cards, NBASE-T-compliant products, and industrial controls. They're also backward compatible to slower speeds and use industry-standard footprints and pinouts. Stock is available at Arrow, Digi-Key, Mouser, Newark, and Farnell.
Harwin's high-reliability Datamate Mix-Tek Series connector housings and contacts are now available sold separately to provide OEM customers with greater flexibility and sourcing freedom. OEMs can now purchase cable housings for these 2.00mm- and 4.00mm-pitch connectors without pre-fitted contacts, rather than being restricted to a small number of predefined kits. This allows customers to consider a broader array of contact options from Harwin's portfolio and to specify the housing/contact combination that's the best fit for their unique requirements. Sourcing connector housings and contacts separately, instead of as a kit, has major logistical advantages. For instance, OEM procurement teams can get access to high volumes of the parts they need directly from stock to avoid any potential lead-time issues, and production staff can assemble the specific housing/contact elements as requirements dictate. These new additions to the Datamate Mix-Tek portfolio have all of the same performance parameters as the kits and preassembled units. The housings are still designed to accommodate all coaxial and power contacts and are available with a range of different jackscrew fixings including standard gender, reverse-fix, and guide-pin panel-mount. The loose contacts offer a choice of 50Ω coaxial variants rated for up to 6GHz frequency and power contacts that are rated for a maximum of 20A or 40A and suitable for a range of wire sizes. In addition, a selection of housings now supports mixed technology, with signal contacts capable of 3A. Once assembled, the connectors exhibit strong resilience to shock, vibration, and operating temperatures extending from -55°C to +125°C and support 500 mating cycles. The series is ideal for use in avionics, satellite, medical, robotics, industrial, motorsport, and electric vehicle applications, including engine control and battery systems.
WAGO's new I/O System Field is designed to meet the requirements of modern, decentralized production facilities, providing dependable, cabinet-free automation with maximum performance and high-level connectivity. The new system is IP67-rated and offers superior flexibility with two types of housings: die-cast zinc housings with encapsulated electronics for harsh environments and non-encapsulated, low-mass plastic housings for mobile applications such as robots. Both types of modules are equipped with innovative load management and allow users to record and evaluate current and voltage levels and set overload limits and alarms for each channel to achieve enhanced system reliability. The die-cast zinc modules have input and output power ports designed for use with daisy-chained modules and are currently PROFINET-based, although future releases will also be able to support EtherNet/IP and EtherCAT protocols. These modules are also designed for the time-sensitive networking (TSN) standard, support OPC UA and MQTT communications, and can be configured using smart device apps and Bluetooth technology. The lightweight, non-encapsulated modules are IO-Link hubs for versatile connections to IO-Link Masters. They are available with eight or 16 configurable DIO ports and each channel is configurable for a 24VDC digital input or output rated at 2A per channel.
Samtec's new 50Ω, precision-RF SMPM connectors for high-frequency applications up to 65GHz are 30% smaller than their SMP counterparts and feature push-on (vs. threaded) latching to ease installation in blind-mating and small-space applications. They are available as board connectors, cable connectors, or cable assemblies equipped with 0.047, 0.086, or Samtec-optimized low-loss cables. Bullet adapters are also available for board-to-board applications.
Cinch Connectivity Solutions' new Dura-Con Commercial PCB-Mount Micro-D connectors with threaded inserts reduce the amount of additional hardware normally required for mounting Micro-Ds. Dura-Con connectors have metal or plastic shells with board-straight, board-right-angle, and condensed-board, right-angle configurations, standard M83513 footprints, a 0.050" pitch, and solder-cup, wire-lead, or PCB termination configurations and are well-suited for use in industrial and military equipment and internal board-to-board applications that require small, lightweight, and reliable connectors with high-density contact configurations.
TE Connectivity's new PCON 12 one-position, 90°, unsealed connectors for in-cabin industrial and commercial transportation vehicle applications are made out of flame-retardant material and rated for up to 60A at 90°C and wire sizes up to 16mm2. They also have a 90° cable exit configuration ideal for use in extremely tight spaces, positive and negative markings on each connector, three polarization key mating configurations, and dual side-actuated, snap-in locking features that provide an audible click for added security. Ideal applications include trucks, busses, all-terrain vehicles (ATVs), utility task vehicles (UTVs), and agricultural and construction vehicles.
Weidmüller further expanded its RockStar ModuPlug modular, rectangular, plug-in connector system for space-constrained industrial applications with the addition of new RJ45 and pneumatic inserts. The system now offers a full range of RJ45 inserts, special slimline Cat 6 patch cords, a gender changer, some field-attachable IDC and crimp connector modules coded for EIA/TIA T568 A,B and PROFINET, and two- and three-pole pneumatics with four contact sizes: #1.6, #3, #4, and #6.
Amphenol RF expanded its high-frequency SMA connector series with new extended-frequency, cable-mount connectors designed to support up to 34GHz, minimize reflection and attenuation at higher frequencies, and provide high mechanical strength and durability. The new cable connectors have a compact, lightweight, and vibration-proof straight solder plug design optimized for various conformable and semi-rigid cables and ideal for applications including 5G wireless infrastructure, military, RFID, and radar systems. Amphenol RF also added new panel-mount and semi-rigid cable-mount configurations to its N-Type connector product series, which is popular for its rugged construction, robust interface, and low VSWR, low insertion loss, and high power handling performance. The new additions are designed to reach an extended frequency range of 18GHz (vs. 11GHz for traditional N-types) and have a one-piece design with a special albaloy plating that makes them an ideal solution for wireless infrastructure, military, and industrial applications with low-PIM requirements.
Yamaichi Electronics' overmolded M12 push-pull connector with inner locking is the very first M12 push-pull design to be defined as an international standard: IEC 61076-2-012. The cable-side M12 push-pull connector engages the device socket from within using long, internal locking hooks, which allows the socket to be integrated into distribution boxes and aligned flush with housings. It enables quick, safe, and tool-free mating and unmating with both haptic and acoustic feedback for blind-mating applications, reduces installation time by up to 75% compared to screw-locking M12s, and requires the same amount of installation space as traditional M12 connectors. The M12 push-pull connector system is also proven robust, environmentally sealed to IP65/IP67, designed to withstand torsional loads and rotational forces, and backward compatible with conventional M12 screw-locking connectors for added flexibility. Preassembled Y-Circ M12 cable assemblies are available in custom lengths with standardized codings for vendor-independent compatibility and are ideal transmitting signal, data, or power in industrial applications.
August 2020 New Connectivity Products > Wire, Cable, Cable Assemblies, and Tubing
TE Connectivity's new Mini-ETH Single-Pair Ethernet (SPE) System for commercial aircraft offers substantial weight savings, more bandwidth, and simpler installation and maintenance by using proven technologies from other markets. It provides up to 73% cable weight savings and up to 41% connector savings compared to standard eight-wire cables and rectangular connectors by using SPE protocols derived from the automotive market and employing a two-wire cable design that was recently standardized under the ARINC 854 cabin equipment network bus standard. Two-wire cables and corresponding 369 connectors help reduce termination time by up to 50% compared to standard quadrax connectors, as well as simplify maintenance. These efficiencies also come in a versatile package that is qualified to 100Mb/s with the ability to support up to 1Gb/s in future applications. The Mini-ETH system is currently designed for use in in-flight entertainment, seat power, and lighting control applications. 
ODU further expanded its ODU MEDI-SNAP connector portfolio with additional Break-Away versions to satisfy continuing demand for flexible, robust, and readily available industrial and medical connectivity solutions. A new straight cap solution designed for quick and easy assembly and a new flexile collet system that enables cable diameters spanning 1.5–9.0mm join other recent ODU MEDI-SNAP additions, including angled versions and overmolded cable assemblies, to offer an even broader range of configurations.
Binder USA's new Mini (7/8th-inch) screw-locking cordsets are environmentally sealed to IP67 or IP68, available in straight, right-angle, and straight-to-right-angle configurations with three, four, or five contacts and three standard cable lengths (2, 5, and 10m), as well as custom lengths. They are also UL-approved and manufactured in the U.S. August 2020 New Connectivity Products
August 2020 New Connectivity Products > Sensors and Antennas 
TE Connectivity's new AXISENSE-G dynamic tilt sensor is a multi-axis tilt sensor that combines powerful MEMS sensing elements with advanced filtering and gyroscope compensation to achieve stable, highly accurate tilt sensor outputs. Designed to meet or exceed increasingly rigorous worldwide safety regulations for both aerial work platforms and agricultural and construction vehicles, the new AXISENSE-G dynamic tilt sensor is ideal for use in dynamic and harsh-environment applications ranging from excavators to boom lifts, where they can be used for platform leveling, dynamic engine management, and tip-over protection. The AXISENSE-G uses a combination of sensors to measure acceleration, rotation rate, and temperature and algorithms that process this data and calculate fast, highly accurate output signals. Its digital signal processing includes factory and temperature calibration of the accelerometer and gyroscope, and carefully designed signal conditioning with low distortion, custom filter levels, and options to customize noise outputs allow the sensor to be used in noisy environments. The AXISENSE-G tilt sensor is also highly accurate over a wide -40° to +85°C operating temperature range, exhibiting ±0.5° accuracy in a static state and ±1.5° accuracy in a dynamic state). It can also simultaneously measure pitch and roll angles up to ±75° and offers a significantly lower noise output with a fast response time of <100ms. In addition, it has a compact, high-impact plastic housing designed to be a direct, drop-in replacement for previous models, as well as IP67 sealing and either CAN J1939 or USB outputs.
RadioWaves' new series of wideband, dual-polarized parabolic antennas support frequencies spanning 4.9GHz to 6GHz and are ideal for 5GHz ISM, high-density, point-to-point backhaul, and client premises applications, as well as U-NII-1, -2, -3, -4, and 4.9GHz public safety bands. They have rugged, fully powder-coated constructions and are available in standard (29.8–38.4dBi gain) and high-performance (29.3–38.2dBi gain) configurations with two-, three-, four-, and six-foot diameters, dual-polarized N-type connectors, a patented six-point mounting connection for set-and-forget installation, and built-in fine elevation and azimuth angle adjustment. They are also engineered to suppress side lobes and back lobes, excellent at rejecting interference, factory tested, fully assembled, and in-stock and available for same-day shipping.
Murata Electronics' new Micro-Electromechanical Systems (MEMS) Six Degrees of Freedom (6DoF) inertial sensor (PN: SCHA600) delivers high performance for safety-critical automotive applications by combining an XYZ-axis gyroscope and XYZ-axis accelerometer with a digital SPI interface for unsurpassed bias stability and noise performance and the factory-calibrated orthogonality of the measurement axes for time and space savings. Designed to support higher levels of ADAS and automated driving functionality through data fusion with Global Navigation Satellite Systems (GNSS), sensors, cameras, radar, and LIDAR, the new inertial sensor enables centimeter-level accuracy with regard to vehicle dynamics and position for safe, robust, and verified automation. It also ruggedly withstands shock and vibration, features a patented self-test function that verifies the proper operation of the entire signal chain — from MEMS sensor movement to signal conditioning circuitry — for every measurement cycle, and is qualified to AEC-Q100 and compliant with ASIL-D.
TE Connectivity's new short-range antenna product portfolio for Wi-Fi 6E supports triple-band performance — including the new 6GHz band that accommodates 14 additional 80MHz channels or seven additional 160MHz channels to widen the range of available channels for WLAN communication — and enables new applications and services, greater network flexibility, and faster speeds with reduced latency in end devices and applications. The new Wi-Fi 6E antennas cover 2,400–2,483.5MHz, 5,150–5,875MHz, and 5,925–7,125MHz frequency bands and are available on PCB, cabled PCB, and cabled FPC compatible with multiple wireless standards and customizable in terms of both cable length and connector type. 
August 2020 New Connectivity Products > Connector Materials, Accessories, Tools, and Development Kits
Phoenix Contact's Industrial Case System (ICS) family now includes 50mm enclosures with passive heatsinks ideal for use in small, densely packed, and thermally demanding applications. The company is also offering free, online thermal simulations to help engineers identify potential long-term failures at an early stage and optimize their PCB layouts to ensure proper heat dissipation for a few hotspots. The new ICS 50 enclosure has an aluminum design that improves the removal of thermal power dissipation from inside the device. It is available in 100mm and 122mm heights and can accommodate up to four PCBs, making it suitable for I/O groups and other advanced automation applications. The ICS enclosure family offers several standard interfaces including RJ45, USB, and D-Sub. It also offers antennas for easy integration, PCB terminal blocks and connectors with either screw or push-in connection technology, and numerous housing design, color, and printing options that support customization and branding.
TE Connectivity's new hybrid and electric mobility solutions kits contain all of the proven-reliable parts TE has always provided to create EV/HEV assemblies in a single, easy- to-order package. Kits are available for AMP+ HVA 280 finger-proof, touch-safe, two- or three-position low- to medium-current connectors and headers; AMP+ HVA 630 touch-safe two-, three-, four-, and five-position low- to medium-current connectors and headers with CPA mechanisms and AK 4.3.3, LV215-1 compliance; AMP+ HVP 800 touch-proof one-, two-, and three-position high-current connectors and headers compliant with AK 4.3.3, LV215-1 specifications; AMP+ HVP 1100 finger-proof, touch-safe, one-position high-current connectors and headers; and TE's AMP+ IPT shielded ring tongue, which enables the easy and flexible adaption of the internal power terminal to various applications. The new kits are ideal for use with high-voltage electric mobility applications.
Würth Elektronik upgraded its Wireless Power, 200W, Extended Medium-Power Solution developer kit, which previously limited data transfer from the receiver device to the charging station, to enable bidirectional data transfer during the charging process. During wireless power transmission, the device and charging station can now exchange data through amplitude and frequency modulation. Developed in cooperation with Infineon, the upgraded kit also has an I²C interface for sensors on the receiver board and radio modules that can be connected on the transmitter board. Würth currently offers the widest range of wireless power coils on the market and also provides free support software and an optional display board hardware extension for the kit. Ideal applications include industrial and medical technologies, smartphones, lawn mower robots, autonomous vehicles, electric scooters, and drones.
C&K's new compact and lightweight D-Sub backshells with halorings are the first such connector accessories to be certified by the European Space Agency (ESA). Halorings are installed directly between D-Sub connectors and backshells and are employed in roughly half of the cable harnesses used in space applications. When the braid of shielded wires is soldered onto the individual tines of the silver-plated copper alloy combs, it helps establish ultra-high-reliability connections. The new D-Sub backshells and halorings are available in two quality grades: ESA/ESCC-certified and engineering levels, both of which are designed with launchers, satellites, and spacecraft harnesses in mind. They are also available in six different shell sizes with 11 outlet shapes, and gold or nickel finish.
CAMI Research Inc. released a new test interface board (CB56) preconfigured for 20-pin Phoenix Contact connectors. The board is rated to 1,500VAC/DC, compatible with all models of its CableEye automation-ready cable and harness test system, and sold without connectors. It features six positions for Phoenix Contact connectors (or other connectors with a 3.5mm pitch) arranged into three pairs that each have different test points so operators can test cables connected to two different pairs on the same board.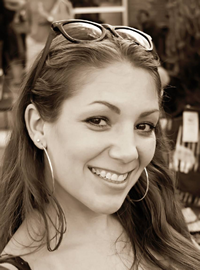 Latest posts by Christine Stieglitz
(see all)