2020 Interconnect Innovations eBook
In this eBook, 29 suppliers with decades of proven experience developing innovative interconnect solutions share in-depth engineering insights and product highlights for our increasingly interconnected world. The articles and products collected here are all aimed at helping designer engineers overcome obstacles and satisfy the unique connectivity demands of new and rapidly evolving applications across virtually every segment of the electronics industry.
Our 2020 Interconnect Innovations eBook offers more than 100 pages of technical articles and product features that address evolving electronics market trends, next-gen connected electronics applications, innovative connectivity products, materials, and manufacturing capabilities, and connector specification and product design tips.
The 18 technical, tutorial articles collected in this exciting eBook are authored by leading interconnect authorities working in the dynamic fields of smart connectivity, industrial automation, robotics, Industry 4.0, 5G, connected vehicles, electric vehicles, advanced air mobility, submersibles, assistive technologies, future soldier and combat systems, sensing, and fiber optics.
Our 2020 Interconnect Innovations eBook also highlights 51 innovative and new-to-market connectivity solutions from 29 suppliers with proven experience developing and deploying high-performance interconnect products for these rapidly evolving market segments.
This special issue addresses many different markets, multiple application areas, and numerous connectivity technologies — including connectors, cable assemblies, sensors, antennas, materials, machine tools, and accessories. You'll also notice several prevailing cross-market and -technology trends, including miniaturization, lightweighting, ruggedization, design flexibility, power efficiency, standards compliance, ease of use, durability, and high-speed, high-bandwidth, and high-signal-integrity data transmission.
Contributors include Bel Magnetic Solutions, Carlisle Interconnect Technologies, Fischer Connectors, HARTING, Heilind Electronics, Hirose Electric USA, Materion Corporation, Mikron, Molex, Mouser Electronics, NorComp, PEI-Genesis, Phoenix Contact, Radiall, Rosenberger, Samtec, SOS Engineering, TE Connectivity, TTI, Inc., WAGO, AVX Corporation, Harwin, I-PEX, Interstate Connecting Components (ICC), JAE, Kensington Electronics, METZ CONNECT, Mill-Max Mfg. Corp., and Stewart Connector.
We hope you enjoy our new 2020 Interconnect Innovations eBook and invite you to share your comments here, as well as to share the issue link on your social media platforms.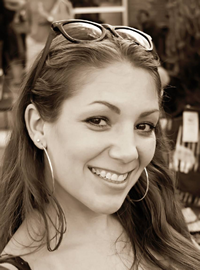 Latest posts by Christine Stieglitz
(see all)