Touch-Safe Connectors Product Roundup
This week's Product Roundup highlights finger-proof, touch-safe connectors from leading suppliers.
Touch-Safe Connectors
Smiths Interconnect's HBB Series single-pole circular connectors are designed to safely and reliably transmit high currents up to 300 and 500A in compact, ruggedized, and user-friendly size 17 and 21 shells equipped with gold-plated hyperboloid contacts that are immune to shock and vibration and produce as little as 0.03mΩ of contact resistance, which significantly mitigates resistive losses and thermal management requirements. Optimized for exceptional performance in high-power, harsh-environment applications including electric-drive fighting vehicles, unmanned vehicles, rail transport, and industrial equipment, HBB Series high-current, single-pole connectors feature high-strength, lightweight aluminum alloy shells with three RoHS-compliant plating options (black zinc nickel, zinc cobalt, and electroless nickel) and a unique, user-friendly coupling mechanism that combines the ease and simplicity of push-on mating with audible and tactile confirmation of proper engagement and traditional bayonet-style unmating, which requires users to twist and pull the plug sleeve and, as such, virtually eliminates the possibility of accidental disconnections. HBB Series connectors also feature polarization, IP67 sealing, 360° EMI/RFI shielding, and glass-reinforced Nylon 66 insulators with a touch-safe, finger-proof design and comply with MIL-DTL-5015 specifications. They are available in cable or panel mount configurations with optional straight or right-angle back shells designed to simplify cable management architectures and further increase reliability and are rated for 5,000 mating cycles in operating temperatures extending from -55°C to +150°C.
Neutrik's speakON Cable Connectors are the industry-standard connectors for audio power amplifier to loudspeaker connections. The entire family of two-, four-, and eight-pole cable connectors — which is comprised of three subseries, the SPX, FC, and STX Series — has been especially and exclusively designed to deliver peak performance in high-current, inductive-load loudspeaker environments. SPX Series speakON cable connectors are easy to assemble, with nearly all variants comprised of just three parts, and made of high-impact, long-lasting materials to ensure durable, reliable performance in professional audio environments including recording studios and entertainment venues. SPX Series connectors have robust, glass-filled thermoplastic shells and inserts (PBTP 20% GF) equipped with an easy-grip design, an extremely precise and user-friendly quick-locking latch made of die-cast zinc, two or four touch-proof brass contacts plated with 4µm of gold for peak performance and durability, screw or solder terminals for versatility, and the traditional Neutrik single-piece, chuck-type cable clamp for strain relief. The series is rated for 40A continuous, 50A audio signals with a 50% duty cycle, and 250VAC, as well as more than 5,000 mating cycles in operating temperatures extending from -30°C to +80°C. It also has a UL94 HB flammability rating and typically exhibits 220N or more of cable retention strength, depending on cable material and outer diameter. The one two-pole SPX Series speakON cable connector (NL2FX) accepts 6–10mm OD cable (16–12 AWG) and can mate with the four-pole chassis connector by making contact with +1/-1. All other SPX Series speakON cable connectors accept 12–10AWG cable and are available with color-coding bushings. Specifically, the four-pole, NL4FX (dark gray), NL4FX-2 (red), NL4FX-4 (yellow), NL4FX-5 (green), NL4FX-9 (white) support 7–14.5mm OD cable, while the four-pole, right-angle SPX cable connector (also with a dark gray bushing) accepts 6–14.5mm OD cable. No speakON cables can be used as AC mains or power supply connectors; they are exclusively for amplifier-to-loudspeaker connections.
Ex-El Group supplies and supports the design and integration of Rhino Series Connectors from Amphenol Military & Aerospace, which combine the proven benefits of MIL-DTL-38999 Series III circular connectors with Amphenol's low-resistance, hyperbolic RADSOK power contacts to deliver durable, high-reliability performance in rugged military, aerospace, automotive, and industrial electronics. Optimized for high-power and high-voltage applications exposed to harsh environments and operating conditions ranging from moisture and saltwater to extreme temperatures to high vibration, Rhino connectors are particularly well suited for use in applications including electric drive vehicles, commercial and military aircraft, industrial automation systems, and mining and offshore oil equipment. The series features industry-standard MIL-DTL-38999 footprints, tri-start threaded coupling mechanisms, anti-decoupling ratchet mechanisms, IP68 sealing, and IP2X finger-proof protection and exhibits superior EMC shielding, low contact resistance, and high contact endurance. Rhino connectors available in six shell sizes (13, 15, 17, 21, 23, and 25) and four shell styles (in-line plugs and jam-nut, wall-mount, and in-line receptacles) with six standard keying options to prevent mismating and can be equipped with a variety of 38999 Series III contacts, as well as straight or right-angled backshells for strain relief and 360° EMC/RFI screening. They are also available with four shell materials — aluminum alloy, stainless steel and aluminum bronze for high-corrosion environments, and titanium for weight-restricted applications — and three standard plating materials: RoHS-compliant black zinc nickel, olive drab cadmium, and electroless nickel. Rhino series touch-safe connectors are compliant with the latest relevant military and industrial specifications and safety requirements and are rated for up to 1,000A, 630V, and more than 500 mating cycles in operating temperatures extending from -55°C to +125°C.
PEI-Genesis supplies Anderson Power Products' SBS Mini Connectors, which are the smallest DC power connectors in the company's SB group. Suitable for use in UAVs, portable power storage and generation equipment, low to mid kVA capacity UPS systems, and emergency equipment, these rugged, industrial-grade connectors have compact, ergonomic, single-piece polycarbonate housings with color-coded mechanical keys, a touch-safe design that insulates each contact position to support up to 600V, and a UL94 V-0 flammability rating. The SBS Mini housings securely hold two low-resistance, crimp and poke, tin- or silver-plated copper alloy contacts with sacrificial tips for hot-swap capabilities in DC circuits, crimp or hand-solder terminations, and stainless steel contact retention springs that achieve a minimum of 90N of force. They are also available in four colors: blue, black, red, and gray. SBS Mini Touch-Safe Connectors accept 20–10AWG wire and support up to 52A per position according to UL1977 (35A according CSA) with 105°C-rated or better cable of the largest size and a 25°C ambient temperature. They are also rated for 600VAC/DC (UL) operation, 2,200VAC dielectric withstanding voltage, 250 hot-plug cycles at 72VDC and 45A (UL), and operating temperatures extending from -20°C to +105°C. In terms of durability, SBS Mini connectors with tin-plated contacts are rated for 200 no-load mating cycles, variants with silver-plated contacts and 10–12AWG wire are rated for 1,500 no-load mating cycles, and variants with silver-plated contacts and 14–20AWG wire are rated for 8,000 no-load mating cycles.
Phoenix Contact's Levered Power Combicon (Hybrid) PCB Connectors are the first lever-actuated PCB connectors with a 7.62mm pitch. Available in both power (LPC) and hybrid power and signal (LPCH) versions, the series features mating headers designed to meet the increased touch-proof requirements of IEC/UL 61800-5-1 and bright orange, lever-style actuators designed to enable quick, easy, and intuitive tool-free wire termination and release. Hybrid versions offer up to four power and four signal connections in a single PCB terminal block and, as such, also offer space and cost savings. Both LPC and LPCH connectors support push-in capabilities for solid or ferruled wire, employ spring technology to eliminate torquing requirements, and are suitable for use in a broad range of industrial, telecommunications, automation, measurement and control, drive technology, and transportation applications, including servo drives and frequency inverters.
GFSH Goldfish Series mixed-density rectangular power connectors from Positronic are designed for industrial and medical applications that require reliable blind mating in a small package. The series offers excellent power density, hot plug capabilities, and safety agency recognitions including UL94 V-0, UL 49351, and RoHS 5/6 (6/6 on select parts), allows for up to 2mm of misalignment, and accepts multiple contact sizes (#22, 20, 16, and 12) to facilitate the mixing of AC/DC inputs, signals, and DC distributed outputs in a single package. Additional features include panel-mount, float-mount, and jackscrew body styles, single-piece, gold-colored nylon insulators with keyway polarization, touch-safe recessed socket configurations, fixed or removable gold-plated copper alloy contacts, press-in or metal clip contact retention mechanisms that deliver 27–45N of contact retention force, open- or closed-entry female contact designs, large contact surface areas that contribute to low contact resistance and energy savings, wire or PCB terminations, and an optional locking system. The series is rated for 20A, 500V working voltage, 1,000–1,500V proof voltage, 5GΩ insulator resistance, 1.6mΩ maximum initial contact resistance, operating temperatures spanning -55°C to 105°C, and 500 mating cycles.
Allied Electronics & Automation supplies a broad selection of touch-safe connectors from Anderson Power Products' Powerpole line, which offers a wide range of genderless, color-coded housings that can be equipped with a variety of low-resistance, silver- or tin-plated contacts, including hot-plugging AC and DC contacts with sacrificial tips, to create wire-to-wire, wire-to-board, and wire-to-busbar solutions suitable for high-power applications. The series' modular, stackable housings are available in four sizes and can be stacked, or even ultrasonically welded together, to create versatile, proven-reliable, custom connectors. They are also equipped with self-securing stainless steel springs that establish robust connections between contacts and securely hold the connectors in their mated condition while also allowing them to be quickly and easily disconnected. The line's PP15–PP45 Series connectors feature the smallest of the Powerpole housings and can be used for wire-to-wire or wire-to-board applications. Despite their small size, PP15–PP45 Series Powerpole connectors support 20–10AWG wire and up to 55A and 600V per pole. As such, they also offer touch-safe, finger-proof housings and first-mate, last-break (FMLB) ground contacts to provide versatile, high-power-density solutions for safety-critical applications. The IP20 FMLB housings employ ribs in the mating interface to prevent both accidental contact with live circuits as well as mating with standard housings and satisfy the requirements of UL1977 Section 10.2. Tin-plated vertical and right-angle PP15–PP45 power contacts enhance solderability, carry up to 25A or 45A per pole, and deliver cost-effective performance for up to 1,500 mating cycles, while silver-plated PP15–PP45 power contacts deliver maximum performance of up to 55A per pole for up to 10,000 mating cycles, as well as adequate support for circuit-interrupt and hot-plug applications. PP15–PP45 Series Powerpole connectors can also establish one-piece single-row (1×2 or 1×3) or dual-row (2×1 or 2×2) connector header assemblies by securing the stacked housings with retaining pins or having them ultrasonically welded together.
TTI, Inc. stocks Smiths Interconnect's Eclipta ECL Series connectors, which have an innovative, double-ended edge-card contact system especially designed to deliver the reliability, serviceability, and affordability demanded by critical, disposable medical applications including electrophysiology, mapping, and ablation catheters, home healthcare devices, and value medical systems. Since PCBs are often part of the disposable portion of medical devices, the Eclipta's PCB also serves as the connector contact, which both eliminates the cost of the contact system on that side and further extends design flexibility by enabling the addition of embedded electronics, like EEPROMs, on either side of the board. The series also features a plug-and-play design that enables quick, effortless terminations and virtually eliminates potential contact damage, a unique connector shape and optional keying to ensure proper mating in fast-paced medical environments, a simple push-button active latch that provides audible mating confirmation and prevents inadvertent unmating, and fine-pitch, touch-safe, finger-proof contacts that contribute to both smaller footprints in medical equipment and the safety of patients and medical personnel. Eclipta connectors have plastic shells, are rated for temperatures extending from -40°C to +135°C and for up to 2,500 mating cycles to increase the mean time between failure (MTBF) on the reusable side, and tolerate standard sterilization protocols, including autoclave, EtO, and Sterrad. Additional benefits include mass termination of catheter wires directly to the PCB in both the disposable and reusable sides, scalability, customization, high-density, and the ability to be reworked on the reusable side.
Molex's Coeur CST High-Current Interconnect System features an innovative float design that accommodates pin-to-socket misalignment for easy board-to-board, busbar-to-busbar, and board-to-busbar mating without the risk of overstress damage to the socket contact system. The design achieves 1mm of axial float by allowing the entire core socket assembly to move in any direction within its outer housing and is also compact in size, enabling mated board-to-board height profiles of less than 5mm and minimal pin and socket protrusion above and below mated boards or busbars for improved air flow characteristics and tighter packaging capabilities. The flexible, scalable system is rated for 30–200A, available in a wide range of configurations to accommodate PCB, busbar, and wire solutions, and features multiple contact beams for optimal electrical performance, as well as positive latching, keying, and touch-safe options. The same common contact design is used on all CST form factor sockets, which are currently available in 3.40mm, 6.00mm, and 8.00mm diameters, and the sockets are available both with and without the float feature. Wire-to-board and wire-to-wire solutions include male and female crimp contacts, single- and multi-row housings with touch-safe, first-mate-last-break (FMLB), and positive latching options, and vertical and right-angle configurations with PCB, busbar, and panel-mounting options. The series is also available packaged on tape and reel for compatibility with automated pick and place machinery and is ideal for telecom, datacom, and industrial applications including servers, storage equipment, power supplies, power distribution units (PDUs), uninterrupted power supplies (UPS) and battery storage systems, switches, circuit breakers, and instrumentation.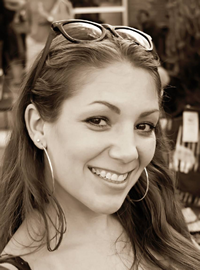 Latest posts by Christine Stieglitz
(see all)