Sensor-Input Connector Products
This week's Product Roundup highlights sensor-input connector products from leading suppliers for both heavy-duty industrial applications that employ external sensors and lighter industrial and commercial electronics applications that integrate various sensors within them.
Sensor-Input Connector Products
NorComp
's M Series M12 connectors are designed to satisfy the electrical and mechanical demands of a wide variety of harsh-environment applications, including industrial controls, automation equipment, remote process sensors, robotic control systems, ruggedized networking equipment, and power conditioning systems. M Series M12 connectors are available in A-, D-, L-, and X-Coded solutions with 3, 4, 5, 6, 8, or 12 non-removable contacts and as individual connectors or pre-cabled assemblies. The A-Coded M12 connectors are especially ideal for use in sensors and actuators, the D-Coded M12 connectors are especially ideal for EtherCAT and PROFINET networks, and the X-Coded M12 connectors are especially ideal for 10Gb/s Ethernet (GbE) applications. The series features nickel-plated brass shells and nuts, UL94 V-0 PBT insulators, gold-plated brass contacts, and IP67 EDPM O-rings and is available in cable- and panel-mount configurations with solder-cup, vertical through-hole, or right-angle contact terminations, optional EMI shielding, and optional plastic or metal dust caps for additional environmental protection. It is rated for operating temperatures extending from -40°C to +85°C and compliant with RoHS2 requirements. 
Weidmüller
's Hood Version ECO M12 distributors are hooded sensor-actuator interfaces with a fixed cable design. They are available with four, six, or eight M12 contact sockets in a four- or five-pole design, are mating compatible with M23, and are also available in specialized designs, including one-to-one distributors for use with any connection type and distributors approved for use in Ex Zone 1 applications. The SAI-6-M 5P M12 ECO has six M12 sockets, a five-pole design, M20 cable glands, and LED indicators for operational status and I/O functionality. It features a Pocan® housing and screw socket, a plastic distributor, an IP68 Viton hood seal, UL94 V-0 PBT contact carriers, and gold-plated copper/zinc (CuZn) contacts, measures 5" in length, and weighs 0.49lbs (222g). It is rated for 10–30V, 1kV test voltage, a maximum current-carrying capacity of 4A per slot and 10A total, 109Ω insulation strength, operating temperatures extending from -20°C to +90°C, and fewer than or equal to 50 plugging cycles. The six-socket, five-pole SAI is also compliant with RoHS, REACH SVHC, and cURus requirements and is available with accessories include a bolting tool, device markers, and protective caps. In addition, the company also offers a sensor-actuator interface (SAI) product configurator that allows users to custom-create assembled SAI cables (i.e., sensor/bus cables) according to specific application requirements. The configurator allows users to create cables with identical ends, with two different mating profiles, or with one end open and automatically creates technical data sheets for all customized cable variants.
Kensington Electronics Inc.
stocks CONEC's compact M12x1 PCB socket connectors, which enable easy in-field assembly and provide secure data transmission and high current transmission in space-constrained, harsh-environment industrial applications including automation and drive technology, industrial interfaces, assembly and production equipment, process control and automation equipment, manufacturing equipment, and servo motors. The compact, two-part connectors are comprised of an insulating body and shielded socket housing with integrated O-rings that protect against dust and moisture ingress even when unmated and provide robust IP67 protection when mated. They also feature screw connections that maintain connectivity in even high-vibration applications and are available with A-, D-, and L-coding. Additional options include 4–12 positions and front and back panel-mount configurations suitable for housing wall thicknesses of 2–3mm and PCB thicknesses of 1.6mm. D-coded variants are especially ideal for high-data-rate transmissions and L-coded variants can handle high current loads up to 16A while requiring 30% less installation space than 7/8 overmolded connectors. The series also supports combined mounting, offers maximum design flexibility in devices where the M12x1 socket thread is directly formed, and have contacts designed to be snapped into circuit boards and then selectively or wave soldered. Additional benefits include large tolerance compensation between board and socket, various socket geometries, low PCB load forces, low contact resistance, and RoHS compliance.
TE Connectivity
's Economy Power (EP) 2.5 wire-to-board and wire-to-wire signal connector family is based on a 2.5mm pitch, rated for 250VAC at up to an industry-leading 4.2A, and comprised of standard loose headers, standard headers on tape in ammo box packaging, low-insertion-force socket contacts, and dual-row connectors with terminal position assurance (TPA) mechanisms. Designed to deliver convenient, reliable connections in the signal and low-power circuits of space-constrained electronics applications that incorporate a variety of sensors, including household appliances, commercial and building equipment, industrial machinery and equipment, generators, HVAC and vending controls, coin changers and vending machines, lighting systems, and garage door openers, the family offers up to 40 positions, supports 26–20AWG wire and operating temperatures extending from -55°C to +105°C, and provides two levels of mechanical and electrical reliability: a positive locking latch that provides audible confirmation of engagement and prevents the plug housings and post headers from vibrating apart and optional TPA devices that help ensure proper terminal seating. The family is available with standard- and low-insertion-force contacts for 26–22 and 24–20AWG wire and each contact features a serrated wire barrel to aid in wire retention, an insulation barrel, a locking window, and anti-fretting contact lubricant. Additional features include multiple color selections for easy identification and mating, polarization tabs to help prevent post misalignment, and asymmetrical terminals that can only be loaded one way within the housings. The family is also available with selectively loaded headers upon request and is intermateable with similar competitive products for retrofit applications. EP 2.5 headers shipped loose or on tape in ammo boxes are available in vertical, single-row configurations with 2–8 positions and in various colors; low-insertion-force socket contacts for EP 2.5 connectors require a maximum insertion force of 3.5N as opposed to the 8.9N maximum insertion force required for the standard contacts; and EP 2.5 dual-row connectors employ V-0-rated, glow-wire-compliant materials and TPA devices. 
Cinch Connectivity Solutions
is the original equipment manufacturer (OEM) of high-performance wire harness assemblies qualified for use Boeing aircrafts' critical, sensor-enabled fuel quality indicating systems (FQIS). Its FQIS harnesses have a lightweight, modular design with hermetically sealed aluminum spar or feed-through receptacles, gas-tight crimp and solder terminations for enhanced electrical conductivity and corrosion prevention, shielding and grounding features for high-reliability performance in harsh environments, superior insulation for increased durability and environmental protection, and bussing plugs for out-tank application. They also support quick and easy installation and reduced replacement and repair downtime and are certified to ISO 9001 and AS 9100 and approved to BQMS D6-82479 and FAA Form 8130-3 airworthiness requirements.
Materion
's Alloy 390 and Alloy 390E enable design flexibility ideal for the development of small-form-factor power and signal interconnects employed in harsh environments, including burn-in and test sockets, production sockets, power connectors, card-edge connectors, handheld and portable electronics, automotive power applications, switches, relays, sensors, and controls. Alloy 390 copper beryllium alloy (UNS C17460) offers the high strength of Alloy 25 (C17200) combined with the electrical conductivity of Alloy 3 or Alloy 174 (C17410 or C17510), while Alloy 390E provides the same, but with greater formability. Both materials exhibit high conductivity, which helps maintain the flow of electrical and thermal energy, reduce device operating temperatures, and improve device battery life; exceptional stress relaxation characteristics, which helps retain contact force at elevated temperatures to ensure high-reliability performance; robust resilience, which enables large displacement tolerances and prevents permanent deformation; and excellent fatigue strength, which reliably prevents contact force degradation over even long lifecycles.
Siemon Interconnect Solutions
' M12 D-Coded Cable Assemblies for Ethernet and PROFINET industrial networks provide compact, robust, and reliable connections in harsh-environment applications including industrial automation equipment and switch, sensor, and control systems. The robust 26AWG cordsets combine a specially designed polyurethane (PUR) cable jacket with 360° shielding and an overmolded connector to provide IP67 ingress protection and protection from other common industrial elements, including EMI, chemicals, UV radiation, shock, vibration, and other mechanical stress. The assemblies are available with straight, angled, and RJ45 connector options, are rated for 100 plug insertion cycles and operating temperatures spanning -10°C to 75°C, and meet several industry specifications, including ANSI/TIA-568-C.2 Category 5e, ISO/IEC 11801 Ed 2.2 Category 5e, UL 1863 and CSA-C22.2 No 182.4, IEC 61076-2-101, RoHS, and UL94 V-0.
Phoenix Contact'
s Assembled M8 Data Cables With D-Coding provide reliable data transmission through symmetrically arranged contacts in Ethernet and PROFINET applications and have a small form factor that reduces installation space requirements by up to 30% compared to M12 solutions. The M8 cable assemblies also have a 360° shielding sleeve that provides extremely robust and vibration-resistant EMI protection suitable for use in harsh environments and can be made with railway-approved materials selections for use in applications including onboard information, entertainment, and security systems. The assemblies are standardized in accordance with IEC 61076-2-114, support 100Mb/s Cat 5 performance and PoE devices up to 4A at a maximum of 60V, and offer IP65 and IP67 protection.
PEI-Genesis
stocks Sure-Seal® IP67 M12 Connectors, which provide rugged and reliable interconnect solutions ideal for use in demanding industrial control networks that employ small sensors and are subject to harsh environmental conditions, including contamination, moisture, and vibration. Designed to prevent system downtime and costly repairs associated with damage resulting from contaminants like water and dust, the IP67-sealed M12 connector series is available in 3- to 17-pole configurations that feature robust TPU materials, gold-plated brass contacts, and screw-lock coupling mechanisms, and offer shielded cable, snap-in connections, and field-wireable PUR or PVC cable assemblies in customizable lengths.
METZ CONNECT
offers a wide range of M12 X-coded connectors and cable assemblies ideal for harsh-environment Ethernet applications ranging from industrial applications to remote military communications networks. The range offers four-pair M12 X-code connectors for field assembly, including PCB connection jacks designed for both front-mounting and through-hole reflow soldering, and various lengths of "P" cable and connection lines, which feature copper and glass fiber components, as well as automated infrastructure management for structured network cabling. The high-performance connectors and cable assemblies support data transfer rates in the Gigabit range (Cat 6A with bandwidth to 500MHz) and are well suited for use in harsh industrial environments, offering both high mechanical and electrical strength, 360° EMC shielding and, when mated, IP67 protection from dust and humidity.
ERNI
's rugged M12 X-Code Gigabit Ethernet (GbE) connectors facilitate reliable high-speed data transfer in 10GbE industrial data communications applications, including IP cameras, public transportation and railway infrastructure, broadcasting systems, industrial machinery and process equipment, and automated packaging and encoder solutions. The eight-pin connectors are compatible with RJ45 network cabling, feature an X-coded interface per IEC 61076-2-109, and exhibit attractive EMC characteristics supported by 360° shielding, as well as shield-to-PCB and shield-to-panel conductor features. The IP65/67-rated series can also withstand a test voltage of at least 1.5kVAC, per IEEE requirements, and has a clearance and creepage distance of at least 1.6mm. The female PCB connector and screw-locking panel mount coupler form a two-part, rugged I/O system with space-saving capabilities and a proven SMT termination design and are compatible with automatic assembly.
PROVERTHA
's M12 Mini is the industry's most compact M12 cable connector. Designed to provide reliable data and signal transmission in space-constrained fieldbus applications, the M12 cable gland has an all-metal housing that ensures effective shielding, measures 44mm in length, has a small outer diameter of 16mm or 14mm, offers a large cable clamping range of 4–9mm, and has a solid and fully shielded strain relief. It is available in the A-5, A-8, B, and D codes, features an M12 locking nut with hexagonal combination knurl to enable easy tightening of the screw connection to a defined torque, as well as IP67 screw-locked sealing, and accepts single 28–18AWG wires via machined snap-in crimp contacts. It is also rated for 2–4A, operating temperatures extending from -40°C to +85°C, and more than 250 mating cycles.
Like this article? Check out our other Product Roundup, New Product News, and 2019 articles, and visit our Markets Page for the latest articles in each of nine markets.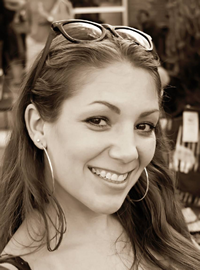 Latest posts by Christine Stieglitz
(see all)