2019 Top 10 Connector Manufacturers: An Exercise in Expertise
The connector industry is broad and diverse, with numerous suppliers and distributors vying for the attention of today's electronics innovators, so identifying the best companies from which to source your components is not easy. This latest guide from Bishop & Associates should help.
It's no surprise that design engineers and purchasing personnel want to use the best connector companies for their business requirements. However, identifying the best suppliers and distributors is not an easy task. 2019 top 10 connector companies
Since 1985, Bishop & Associates has conducted ongoing research about the global electronic connector market to provide answers to the questions that help identify the industry's top performers year after year, including:
Which companies offer the products and services required by today's OEMs?
Which companies offer fast delivery, reasonable prices, and high-quality products?
Which companies are consistently easy to do business with?
Which companies can you really count on when there's a problem?
The answers to these questions are not easy to uncover. It takes decades of experience, proven methodologies, and astute analyses to identify connector companies with a track record of quality products and service worthy of becoming part of your supply chain.
The first step is to identify successful connector companies. We believe that identifying the top 10 connector companies using several different definitions of what constitutes the top 10 is the logical starting point for identifying the best suppliers. Each year, we set out to identify the top 10 connector companies in terms of global sales, sales in each major geographic region, sales by connector product type manufactured, and sales by each market segment served.
Bishop & Associates' 2019 Top 10 Connector Companies
Let's take a look at the top 10 connector companies in each of these four classifications for 2019, starting with global sales, which provides a big-picture view of the best suppliers in the connector industry. After looking at global sales, you may elect to further refine your options by considering factors such as region. For example, you might look at the largest companies that offer a specific type of connector in North America, Europe, China, or Japan (e.g., leading connector companies in Germany that supply military circular connectors or heavy-duty power types). This approach can serve specific company goals, but we believe that designers and purchasers should always examine the largest companies first, as achieving significant size suggests a superior level of quality. After all, customers must have rewarded them with such a significant amount of business for a reason. 
The source of the following information is Bishop & Associates' latest Top 100 Connector Manufacturers connector industry research report. To learn more about ranked companies beyond the top 10, please order your copy of the 2021 edition.
2019 Top 10 Connector Companies: Global Sales 
In our last article, Bishop identified the top 10 largest connector manufacturers by global 2019 sales compared to global 2018 sales.
Top 10 Connector Companies Ranked by Global Sales (2018–2019)
2019 Top 10 Connector Companies: Regional Sales
Here we identify the top 10 connector companies by sales in each of several geographic regions. In 2019, 25 companies made this list, which represents a one-company addition from 2018, when 24 companies made this list.
2019 Top 10 Connector Companies Ranked by Regional Sales
Top 10 Connector Companies: Market Sector
The following table identifies the top 10 connector companies in 11 market sectors.
2019 Top 10 Connector Companies Ranked by Market Sector
When market sector sales are used as the definition of success, 39 companies achieved a top 10 ranking in 2019. 
Top 10 Connector Companies: Connector Product Type 
The following table identifies the 10 largest connector manufacturers in 12 major product categories.
2019 Top 10 Connector Companies Ranked by Product Type 
*Denotes company appearing in top 100, but not top 50
When success is defined by sales in each of 12 major product categories manufactured, 44 companies achieved a top 10 ranking in 2019.
Connector Companies That Earned Top 10 Status in 2019 
The following table identifies the 50 companies that achieved a top 10 ranking in 2019 using global sales by regions, markets, and products as the defining factors. The table also notes the number of top 10 mentions earned under each of the three definitions. In 2018, 49 companies made this list.
Connector Companies With Top 10 Rankings in 2019
In 2019, Bishop & Associates identified 50 connector companies with a top 10 ranking. This information should prove very useful to the engineering community in terms of identifying, evaluating, and selecting the best companies with which to partner. Specific needs and goals will factor into ultimate decisions, but reviewing the clear leaders in the connector industry will provide engineers and purchasers with a strong starting point.
Although the quest to identify the right connector supplier for your company isn't easy, having at-a-glance access to the top companies as defined by several different definitions makes this difficult task much easier and significantly increases the likelihood of achieving successful partnerships.
Bishop & Associates tracks a wealth of information about the connector industry, including over 750 connector company profiles. These profiles can also be sorted by annual sales, geographic region, country, markets served, and products manufactured, and each sort prepares a report that users may download and save for quick references.
Bishop's new 2021–2026 Connector Industry Forecast report is available now. This in-depth analysis examines the impact of the pandemic and other outside influences on the connector industry, explores which market sectors are poised for growth and contraction, and looks at a range of other market and product trends that will shape the industry in the next five years.
Subscribe to our weekly e-newsletters, follow us on LinkedIn, Twitter, and Facebook, and check out our eBook archives for more applicable, expert-informed connectivity content.
Additional Top 10 Connector Manufacturer articles:
Top 10 Connector Manufacturers – Customer survey results
2021 Top 10 Connector Manufacturers: Best Overall Performance
2021 Top 10 Connector Manufacturers: On-Time Delivery and Meeting Promised Ship Dates
2021 Top 10 Connector Manufacturers: Product Quality and Problem Handling
2019 European Customer Survey Results
2018 US Customer Survey Results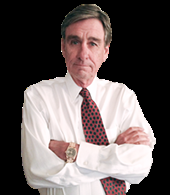 Latest posts by Ron Bishop
(see all)