Rugged Sensors and Antennas Product Roundup
This week's Product Roundup highlights rugged sensors and antennas for harsh-environment applications from leading suppliers.
Rugged Sensors and Antennas
TE Connectivity's MEAS M9100 Heavy-Duty Hydraulic Pressure Transducer leverages strain gauge technology to measure fluid pressures up to 700 bar (10,000psi) in high-temperature, -vibration, and -pressure applications including hydraulic systems and cylinders and hydrostatic transmissions and brakes in off-road vehicles, agricultural and construction vehicles and equipment, industrial equipment, lift equipment, and compressed gas storage systems. It has a simple design with a 27mm hex and a low vertical profile down to 50mm to help keep errors and maintenance to a minimum and better accommodate space-constrained applications, a ruggedized package to ensure reliable sensor operation while submerged in water or exposed to harsh-environment conditions, and a TE DEUTSCH DT-type connector for durable connectivity. Select standard configurations are also available with an innovative snubber that ensures durability against pressure spikes. The M9100 provides excellent, ISO11552-compliant EMI/EMC performance and a high level of electrical protection to the power supply, which guards the sensor against poor power supply control to reduce the risk of system issues. It is rated for supply voltages spanning 4.75–5.25V, output voltages spanning 0.5–4.5V, ±0.25% pressure accuracy, ±2.0% total error band, 5x rated burst pressure, and operating temperatures extending from -40°C to +125°C.
Phoenix Contact offers a range of antennas, antenna cables, and related accessories for rugged industrial wireless applications including storage and production halls with a lot of reflective equipment, track-guided systems, radio links used to cover large distances, and rugged vehicles and machinery, and its Antenna Barrier even extends suitability to potentially explosive Ex Zone 0, 1, and 2 applications. Designed for control cabinet feed-through, the ATEX- and IECEx-certified Antenna Barrier provides intrinsic safety for high-frequency outputs from wireless modules by limiting the ignition energy in the event of an error and, as such, enables the use of a select range of inexpensive standard antenna products in Ex Zone 0, 1, and 2 applications. It has a compact, female, N-type connector housing made of nickel-plated brass and equipped with a PTFE insulator, an IP65 silicon seal, a gold-plated copper/zinc (CuZn) alloy inner conductor, and a gold-plated copper/tin (CuSn) spring contact, and supports frequencies spanning 0.3GHz to 6GHz, which, combined with its international approvals and RoHS compliance, supports near-universal use. The antenna barrier also requires less than 2W of input power, is rated for operating temperatures extending from -40°C to +75°C and a maximum error voltage of 253VAC/DC, and exhibits 50Ω impedance, 5.64pF maximum capacity, and attenuation values spanning <3.5dB to <0.5dB. It is compatible with various Phoenix Contact mounting brackets, antennas, and antenna cables. 
Allied Electronics & Automation supplies Molex's range of Contrinex Inductive and Photoelectric Sensors, which are optimized for rugged industrial automation applications including assembly lines, food and beverage production, filling and bottling equipment, material handling systems, machine tools, packaging equipment, and welding machines and are amongst the smallest self-contained inductive IO-Link and opto sensors with fully integrated electronics available on the market. Molex Contrinex Inductive Sensors have robust, single-piece, steel and aluminum housings equipped with IP67, IP68, and IP69K sealing and vacuum-encapsulated electronics, which, together, not only provide outstanding protection against shock, vibration, dust, dirt, and moisture but also make them practically indestructible. They are available in sizes spanning M8 to M30; enable the non-contact detection of metallic targets at distances up to 40mm, which is up to four times the standard operating distance; and employ ASIC technology to ensure proper operating distance, quick installation, excellent temperature compensation to 230C, and a longer sensor life, as well as a smart communication system with integrated IO-Link to continuously monitor process data, diagnose sensor status, and offer advanced parameter settings. Molex Contrinex Inductive Sensors can be employed as industrial limit switches, position switches, and pulse-counting devices, or used to measure distance and speed. Molex Contrinex Photoelectric Sensors have IP67, Ecolab-approved enclosures that enable their use in both indoor and outdoor applications and employ patented UV light technology, diffuse sensors with background suppression, ASIC technology, a smart communication system with integrated IO-Link, and excellent color and contrast recognition features to support the accurate and reliable non-contact detection of metallic, non-metallic, and even transparent targets — including glass, liquid, and transparent film — at distances up to 1,200mm.
Radiall's 2.4GHz and 5GHz Wi-Fi antennas have ruggedized form factors optimized to provide outstanding RF performance in fixed and mobile, indoor and outdoor, harsh-environment wireless network applications that operate within the 2.4–5GHz ISM frequency bands. These rugged, omnidirectional Wi-Fi antennas provide IP68 environmental protection, exhibit robust resistance to mechanical shock and vibration and temperature extremes, are DC grounded to provide ESD protection for radio components, and are tested per MIL-STG-810G. Options include monopole, dipole, and colinear designs with several different form factors, gains from 0–6dBi, the ability to extend frequency performance to support multiband GSM, LTE, and 5GHz Wi-Fi communications, and semi- or fully-custom designs. Ideal applications for the ruggedized 2.4G and 5GHz Wi-Fi antennas include public Wi-Fi hotspots, data collection systems, and a variety of telemetry, instrumentation, military, security, and industrial equipment with high-reliability communication requirements.
AVX Corporation's Ethertronics multiband external antennas are designed to provide standardized, high-performance, high-reliability solutions for a wide range of cross-market applications with challenging space, weight, and performance requirements. These multiband external antennas offer a wide variety of small, low-profile form factors that are ruggedized and environmentally sealed for use in heavy-duty and harsh-environment applications. They also offer optional cable connections for greater design flexibility and RoHS and REACH compliance for global utility and international compatibility. Leveraging a combination of advanced satellite and wireless communications technologies, as well as Ethertronics' proven expertise in innovative antenna design, AVX's multiband external antennas measure down to just 6.7mm (±1.0mm) in height and support a range of both high-band and ultra-high-band frequencies extending from 698–5,920MHz with high reliability, efficiency, and gain characteristics. Available with foam adhesive and screw nut mounting options, the range also employs IPX5 and IPX7 sealing protection and withstands operating temperatures extending from -40°C to 85°C. Ideal applications for AVX's Ethertronics multiband external antennas extend across the automotive, industrial, agricultural, networking, medical, retail, energy, and transportation industries and include remote monitoring, gateways and access points, point-of-sale terminals, IoT devices, telematics, digital signage, smart homes, smart grids, logistics, tracking, and industrial devices.
Heilind Electronics supplies a range of both standard and custom products from TE Connectivity Sensor Solutions, including its KMXP Series AMR Linear Position Sensors, which are ruggedized for use in harsh-environment industrial applications, including sawing and drilling equipment, and robotic automation systems, and medical applications including high-precision mechanical controls integrated into advanced prosthetics, precision catheters, X-ray equipment, syringe pumps, and patient beds. KMXP Series position sensors leverage the anisotropic magneto resistive (AMR effect) to provide contactless, high-precision, and high-resolution measurements with 10–50μm accuracy in detection ranges spanning 1–5mm. They are available in two different DFN packages that support both perpendicular and flat soldering orientations and are packaged on tape and reel for easy integration into automated assembly processes. They also have a small sensor wall thickness for large application air gaps and consistently outperform Hall effect sensors in terms of precision measurement performance in harsh environments exposed to hazards including dirt, dust, oil, temperatures up to 150°C, and EMI.
Molex recently introduced a new accelerometer-based, road-noise-cancelling (RNC) sensor as the first product in its new family of automotive active-noise-cancelling (ANC) sensors. Although currently more commonly associated with high-end headphones, ANC sensors will play a critical role in combatting unwanted road, wind, and HVAC car noise that, in EVs and HEVs, isn't masked by the sounds of internal combustion engines. They also mitigate low-frequency sounds that increase driver fatigue. The new ANC sensor family from Molex is intended to replace the heavy and expensive sound-absorbing materials traditionally used to insulate car interiors from excessive road noise and are designed to be installed on automotive chassis, as detecting these sounds at their source — near the road, tires, and HVAC system — hastens the processing of noise-canceling signals and achieves more accurate and efficient results. Due to this positioning, RNC sensors are also designed and performance-validated to withstand the harshest operating conditions. They are available in several different housings, including an IP6K9K enclosure, and were tested and validated in use with Silentium's Active Acoustics software, which removes up to 90% of unwanted noises across frequencies spanning 20Hz to 1kHz to improve driver and occupant comfort, safety, and wellbeing. In addition, the new ANC accelerometer and microphone sensors use Analog Devices' Automotive Audio Bus (A2B) technology to deliver high-fidelity audio while significantly reducing cabling complexity, costs, and weight. By pairing its new automotive ANC (RNC) sensors with Analog's A2B network, Molex can transmit noise signals to processing units in less than two milliseconds. A2B technology also allows a higher number of signals per chain to be processed. Unlike other products on the market, the new Molex ANC sensors are sensitive enough to measure and cancel road noise at slower vehicle speeds, giving designers greater flexibility in sensor placement while simplifying engineering. The new ANC and RNC sensors also employ integral connectors derived from Molex's Mini50 Connector family. These connectors offer up to 50% space savings over traditional USCAR 0.64 connectors and are daisy chained to simplify integration and provide up to 30% reductions in overall cable weight.
PEI-Genesis supplies Trafag Pressure Sensor products, which span a complete line of pressure monitoring solutions including transmitters, switches, and gauges capable of satisfying high-accuracy, lab-grade measurement requirements to OEM volume requirements and everything in-between. Trafag pressure transmitters are used for electronically measuring and evaluating pressure in a multitude of demanding, harsh-environment applications and are available in many different designs to ensure compatibility with various pressures, electrical connections, measuring procedures, electrical output signals, and certifications, including CE, EX, and several railway and ship standards. They also employ proven technology and precise manufacturing processes to ensure that the transmitters work perfectly, especially in areas where high requirements are placed on long-term stability, vibration resistance, electromagnetic compatibility, shock resistance, and temperature insensitivity.
KP Performance Antennas' ProLine 11GHz parabolic antennas for high-density, point-to-point backhaul and client premises applications are ruggedly constructed, factory pre-assembled, and easy to install. They are engineered to support SISO or 2×2 MIMO configurations for increased capacity and to suppress side- and back-lobes and reject interference for high-signal-integrity performance from 10.7GHz to 11.7GHz. ProLine 11GHz parabolic antennas are available in two- and three-foot diameter form factors with dual-polarized N-type connectors or direct-connect options and feature integrated radomes for robust and reliable performance in harsh-environment conditions, heavy-duty brackets with fine elevation and azimuth adjustments, and patented, six-point mounting connections that support set-and-forget installation. They also exhibit stable gain performance of 34.4dBi and 39dBi (respectively) and robust wind resistance to 155mph. The two-foot models are high-performance ETSI Class 2, FCC Cat B antennas, the three-foot models are ETSI Class 3, FCC Cat A antennas, and both are available with Mimosa B11 mounting kits or Ubiquiti airFiber 11FX direct-connect kits. 
Murata Electronics' Micro-Electromechanical Systems (MEMS) Six Degrees of Freedom (6DoF) inertial sensor (PN: SCHA600) delivers high performance in safety-critical automotive applications by combining an XYZ-axis gyroscope and XYZ-axis accelerometer with a digital SPI interface for unsurpassed bias stability and noise performance and the factory-calibrated orthogonality of the measurement axes for time and space savings. Designed to support higher levels of ADAS and automated driving functionality through data fusion with Global Navigation Satellite Systems (GNSS), sensors, cameras, radar, and LIDAR, the new inertial sensor enables centimeter-level accuracy with regard to vehicle dynamics and position for safe, robust, and verified automation. It also ruggedly withstands shock and vibration, features a patented self-test function that verifies the proper operation of the entire signal chain — from MEMS sensor movement to signal conditioning circuitry — for every measurement cycle, and is qualified to AEC-Q100 and compliant with ASIL-D.
Pasternack's new Yagi antennas are ideal for use in utility, energy, SCADA, LoRa, and RFID inventory tracking applications deployed in rugged indoor and outdoor environments. They are currently available in five ruggedized models featuring fully welded, black-power-coated, aircraft-quality aluminum constructions ruggedized to reliably withstand high winds up to 200mph, as well as icy conditions. They are also designed to operate at either 400MHz or 900MHz with 7–13dBi, and are fully stocked and available for immediate shipping with no MOQ. 
RadioWaves' dual-polarized, wideband parabolic antennas support frequencies spanning 4.9GHz to 6GHz and are ideal for 5GHz ISM, high-density, point-to-point backhaul, and client premises applications, as well as U-NII-1, -2, -3, -4, and 4.9GHz public safety bands. These antennas have rugged, fully powder-coated constructions designed to withstand the elements and are available in standard (29.8–38.4dBi gain) and high-performance (29.3–38.2dBi gain) configurations with two-, three-, four-, and six-foot diameters, dual-polarized N-type connectors, a patented six-point mounting connection for set-and-forget installation, and built-in fine elevation and azimuth angle adjustment. They are also engineered to suppress side lobes and back lobes, excellent at rejecting interference, factory tested, fully assembled, and in-stock and available for same-day shipping.
Subscribe to our weekly e-newsletters, follow us on LinkedIn, Twitter, and Facebook, and check out our eBook archives for more applicable, expert-informed connectivity content.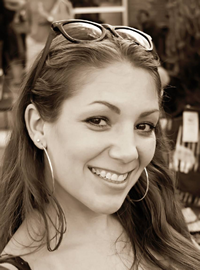 Latest posts by Christine Stieglitz
(see all)