New Product News October 2019
Summary coverage of new-to-market connectivity products, including interconnects, wire and cable, cable assemblies, materials, accessories, tools, development kits, and connector-adjacent technologies, such as sensors and antennas. Supplier names are generally linked to product announcements and product names are generally linked to product pages or datasheets.
New Product News October 2019
New Connectivity Products > Interconnects, etc.
TE Connectivity's new AMP MCP 18P monoblock connectors improve safety and ease of assembly in new and existing bulkhead, in-cabin, fuse box, and relay box applications within harsh-environment industrial, automotive, and commercial transportation equipment, including cars, trucks, busses, and agricultural, off-highway, and construction vehicles. The unsealed monoblock connectors have a new secondary locking mechanism that helps keep the contacts aligned and a new lever design that reduces mating force requirements to less than 75N. They also employ the well-known and widely adopted AMP MCP 2.8 contact system, easily fit into existing bulkhead cut-outs, provide IP30 protection, and are available in four color-coded housings (black, white, blue, and violet) made of flame-retardant UL94 V-0 material. The series is rated for up to 40A, up to 24VDC, and operating temperatures extending from -40°C to +105°C. New Product News October 2019
Amphenol ICC's new PwrMAX® G2 Power Connector is the highest density blind-mating hybrid power and signal connector available on today's market. It carries up to 100A per contact and improves upon the original PwrMAX design by reducing board space depth from 32.4mm to 27.4mm for an overall space savings of 18% and raising the guide pins on both ends of the plug to create room for one additional low-power contact or six signal contacts on each side, which enables even more functionality in even less space and allows for an additional 0.50mm of blind-mating gatherability on the Y-axis. The new connector is available in orthogonal, mezzanine, right-angle, and coplanar configurations that can support both PCB and busbar applications, allows users to customize both the number and placement of power and signal contacts, and employs silver-based GCS®-over-nickel plating on high-conductivity copper alloy contacts to achieve lower resistance values and just 0.3mΩ end-of-life resistance. It is rated for operating temperatures extending from -40°C to +125°C and is RoHS compliant and UL and TUV approved. Ideal applications for the high-density, high-current connector include datacom, telecom, and networking equipment, switches, servers, and storage devices, and industrial equipment. New Product News October 2019
ODU is launching the new ODU-MAC® Black-Line at productronica 2019, November 12–15 in Munich. The new mass interconnect solution is compatible with the complete line of ODU-MAC modules for maximum flexibility and is designed to act as the interface between devices under test and test instruments in PCB and electronics assembly testing applications in the automotive, medical, telecommunications, aerospace, military, and consumer electronics industries. The line is characterized by an innovative, electromechanical, and currently unique locking mechanism that establishes connections between the two sides of the system with just the touch of a button, rather than a typical hand lever, enabling comfortable and ergonomic handling and quick and easy engagement. The line also features an adapter frame with tolerance compensation and 12 floating connector frames to further improve and simplify the mating process, eight tensioning points prevent frame distortion, and optional coding. It is currently available in two sizes that support custom module combinations capable of transmitting signals, power, high current, high voltage, high-frequency coax signals, compressed air, fluids, vacuum, fiber optics, and high-speed data. The larger version accommodates up to 4,440 signal contacts and both allow customer to specify crimping, soldering, PCB/print, or wire-wrap termination technologies, as well as complete cable assemblies.
I-PEX Connectors' parent company, DAI-ICHI SEIKO, recently partnered with AIO Core to develop a new active optical plug module. The new I-PEX Embedded Optical Module (I-PEX EOM) has an ultra-low 2mm height profile capable of fitting beneath a large heatsink, a mechanical lock to ensure secure data transmission, and an integrated silicon-photonic IC optical I/O core manufactured by AIO Core and can transmit 25Gb/s over four channels for a total of 100Gb/s over 300m of multimode fiber optic cable. Designed to convert electrical to optical signals and vice versa much closer to the processor than competing solutions, the new I-PEX EOM significantly decreases the transfer losses that tend to occur in the electrical wiring between processors and board edges, enabling high-data-rate transfers as well as increased data processing volumes. The I-PEX EOM has been prototyped, tested, and proven to perform and is being mass produced for market release.
Cinch Connectivity Solutions' new 2.92mm terminations for high-frequency applications are the latest addition to its ever-expanding portfolio of Johnson™ 2.92mm millimeter-wave products. The terminations are available in both genders (plug and jack), have a passivated stainless steel body, and are rated for a maximum frequency of 40GHz with 50Ω impedance and a VSWR of less than 1.25. Ideal applications include high-frequency instrumentation, satellite communications equipment, and cable assemblies for test and measurement.
Stewart Connector's new M12 A-Code Connector Series provides rugged power and data connectivity solutions in harsh-environment industrial, factory automation, robotics, and alternative energy applications. The series is interface-compatible with other industry-standard M12 A-Code connectors and offers male and female panel-mount connectors and field-terminable plugs with four or five pins for compatibility with DeviceNet, CANbus, and Fieldbus communication protocols. It also offers both IDC and solder termination options to enable quick and easy installation, replacements, or upgrades and offers IP67 protection when mated. Ideal applications include sensor communication and DC power transmission.
Hirose's new ZE05 Series low-profile wire-to-board connectors for high-heat and high-vibration applications in the automotive, off-highway, and transportation markets have a space-saving, automotive-qualified, 2mm-pitch design and double-spring, three-point contacts with cost-effective tin plating, a contact retainer to prevent incomplete connections and offer a pull-force of 40N, and minimal clearance to ensure consistent, highly reliable connections in high-vibration conditions. The series offers 5A monopole and 2A all-pole power supply options, is available in straight and right-angle configurations, is rated for up to 250VAC and 3,000 mating cycles, and maintains high electrical conductivity in operating temperatures up to 125°C. Ideal applications for include automotive converters, inverters, batteries, on-board chargers, and engine control units (ECUs).
SCHURTER's 400VDC connector system, comprised of the GS21 socket outlet and GP21 plug, has now earned VDE certification in addition to its previous UL approval. This newly acquired status makes SCHURTER the first producer of a connector system rated for 400VDC and designed according to the IEC TS 62735-1 standard to support power levels up to 2.6kW and enable a standardized global approach to DC power distribution in data centers. The new VDE certification also verifies the hot plug rating of the two products. According to the new IEC TS 62735-1 standard for DC power distribution, which requires a more complex design than the traditional AC connector systems outlined in the IEC 60320 standard, DC connector systems must be designed considering the increased potential for arcing when disconnecting the DC power supply under load. The rewireable GP21 plug accommodates 18–16AWG, the GS21 socket outlet offers mounting options for 1.5mm or 2.0mm panels, and both are available with 6.3mm x 0.8mm quick-connect or PCB terminals and rated for operating temperatures extending from -5°C to +105°C. Pricing for the connector set starts at less than $6.00 in quantities of 500 pieces and delivery is stock to eight weeks. New Product News October 2019
TE Connectivity expanded its range of AMPMODU interconnect solutions with the addition of new 2mm-centerline PCB connectors. The new 2mm AMPMODU connectors occupy 38% less space than traditional 2.54mm-centerline products while still reliably and economically satisfying the packaging and connectivity requirements of sophisticated, miniaturized electronics across multiple market segments and are especially well suited for use in space-constrained, harsh-environment applications including programmable logic controllers (PLCs) and other I/O devices, servo drives, industrial automation equipment and control systems, industrial robotics, instrumentation and test equipment, and building and home automation devices. The new series features molded, flame-retardant (UL4 V-0), liquid-crystal polymer (LCP) housings resistant to reflow soldering temperatures, gold-plated phosphor bronze contacts with dual cantilever beams that improve surface contact between header pins and receptacle contacts to ensure high-reliability signal transfers, and three gold plating thicknesses for broad application suitability. It is currently available in single- and dual-row breakaway header and board-to-board receptacle configurations designed to be mounted onto boards with thicknesses spanning 1.5–2.4mm and compatible with automated surface-mount, through-hole reflow (i.e., pin-in-paste), and traditional through-hole mounting processes for ease of manufacturing. Through-hole headers are available with straight or right-angle posts with standard 4.0mm mating post lengths and 2.8mm lead lengths, but several other lead lengths are available upon request to suit various board thicknesses and soldering methods. The series can be shipped in bulk, tube, or tape and reel packaging for additional manufacturing flexibility and shrouded headers are currently under development and expected to be released to market in the near future.
Amphenol ICC's new MXM 3.0 Card-Edge Connectors have a small, high-density PCIe® form factor that delivers low power and high performance in next-generation server system architectures, blade and standard rack-mounted servers, notebook computers, mobile workstations, small form factor PCs, alternative form factor PCs including all-in-one home theater applications, and other high-speed peripheral applications. Designed to help users update the graphics processor in a device without changing the whole system or relying on proprietary vendor upgrades, the non-proprietary, industry-standard sockets have 314 contacts on a 0.50mm pitch, support up to 16 lanes of PCIe signaling, are available in various height profiles, and are fully compliant with the MXM 3.0 and PCIe 3.0 specifications. They also support both single and double-sided modules to enable higher data-rate transmission. Supported options include 8 DDR2, DDR2, GDDR3, GDDR5; up to four dual-mode DisplayPorts that support DVI and HDMI; single, 24-bit, dual-link LVDS; dual-link DVI and HDMI; and single VGA and TV-out. New Product News October 2019
ODU expanded its trusted ODU AMC® High-Density Series with the addition of a new screw-locking solution. Designed to provide high-reliability performance in harsh-environment applications exposed to high vibration and mechanical stresses, including military and security technologies, the new screw-locking system fits seamlessly into existing ODU AMC High-Density connector receptacles, enabling flexible, powerful two-in-one connector solutions with both screw-locking and breakaway functionality. This dual functionality allows users to leverage the connectors' ability to quickly and easily unmate or provide additional mating security, depending on the application at hand, and all while providing the high-reliability, high-speed transmission of power, signal, and data the series is well known for. Like the rest of the series, the new screw-locking connectors are also available as connectors and overmolded cable assemblies, flex layer assemblies, and comprehensive system solutions.
Cinch Connectivity Solutions released a new series of Midwest Microwave SMP terminations designed to provide high-frequency connectivity solutions in high-reliability systems including 5G, test board, and military applications. The SMP terminations operate at up to 18GHz, support the MIL-STD-348-A standard interface, and are built to operate in extreme temperatures extending from -65°C to +125°C.
New Product News October 2019
New Product News October 2019
Harwin extended its high-reliability connector portfolio with the introduction of new mixed-layout versions of its popular Gecko-SL Series. The new Gecko-MT Series connectors enable significant space and weight reductions in electronic hardware by complementing the data contacts with two or four power contacts and are currently available in female and male cable connector, vertical female PCB connector, and right-angle male PCB connector configurations. They are fitted with sturdy, stainless steel Screw-Lok fixings in both conventional and reversed formats to ensure maximum interconnect integrity in even the most challenging of application environments — ruggedly withstanding up to 100g shock and 20g vibration — and are also available as complete cable assemblies. They also exhibit low outgassing properties and are rated for operating temperatures extending from -65°C to +150°C. Power contacts are rated for up to 10A and data contacts are rated for up to 2.8A. The series is especially well suited for use in avionics, defense, space, motorsport, robotics, unmanned aerial vehicle (UAV), battery management, and satellite applications.
New Yorker Electronics announced the release of the new Excel Cell Electronic (ECE) ETB1A-THR Series Eurostyle PCB Wire-Protector-Type Terminal Block, which features an innovative design that allows through-hole terminal blocks to pass through the reflow soldering process without melting the plastic or causing electrical malfunctions. Designed to support fully automated assembly, the series employs flame-retardant UL94 V-0 engineering plastic and a stainless steel wire protector to ensure the reliable clamping of 22–14AWG wire and is available with two, three, or four poles per block and with 2–18 total pins on a 5.0mm pitch. It is also end-stackable, which helps preserve board space, and is rated for operating temperatures extending from -30°C and +125°C. Ideal applications for the series extend across the HVAC, security, and medical markets.
Ironwood Electronics' new LGA747 spring-pin socket for 1mm-pitch optical engines (CBT-LGA-5019) provides superior electrical performance in device characterization, screening module, and custom burn-in applications with operating temperatures extending from 55°C to +180°C. It has a stamped spring-pin contactor with 19g actuation force per pin, a heat-sink socket lid that allows ICs to be changed out quickly, an IC guide for precise LGA edge alignment, and a unique contact design with an outside spring and flat stamped plungers that provides an especially robust, high-signal-integrity solution for burn-in and test applications. It is rated for 0.93nH self-inductance, <1dB insertion loss at 23GHz, 0.097pF capacitance, 4A per contactor, and up to 125,000 insertions, employs the smallest footprint in the industry to allow inductors, resistors, and decoupling capacitors to be placed very close by for impedance tuning, and solderlessly mounts to target PCBs using supplied hardware.
GTK expanded its range of fine-pitch wire-to-board connectors with new options for discrete wire applications. The new 1.2mm-pitch ultra-low-profile wire-to-board connectors have a surface-mount header compatible with pick and place processing, are polarized to prevent mismating, and have a mated height of 1.55mm. The new 1.25mm-pitch wire-to-board connectors also have SMT headers compatible with pick and place processing and are available in a latching version that ensures secure connections in high-vibration applications and a low-profile version with a mated height of 2.1mm. Ideal applications for the new products include bar scanners, data loggers, point-of-sale (POS) equipment, handheld equipment, and LED lighting systems.
TE Connectivity is building on its LUMAWISE Endurance S Zhaga Book 18 streetlight connector series to create an entire certified ecosystem of products designed for sensor and other control system applications. The original connectors enable Zhaga-D4i certification for luminaires and will be able to host the latest generation of nodes that fulfill the Zhaga-D4i requirements to provide future-proof connectivity, while the new additions will enable an extended range of applications, including street and area lighting, commercial and municipal outdoor lighting, and outdoor luminaires for parking lots, wall packs, and walkways, as well as city management systems and motion sensor modules. The new Endurance S components offer all the original Endurance S benefits and also feature expanded electrical ratings up to 250VAC and 5A, secure, low-torque, push-and-twist locking mechanisms for easy assembly, and alternate key combinations for protected mating, including a unique keying feature for non-Zhaga-specified applications. Products in the Endurance S ecosystem include a receptacle connector and several base and dome combinations designed to house sensing and control modules and protect them from harsh environments, have a visually attractive, UV-resistant design with an IP66 silicone elastomer gasket, and can be mounted upward, downward, or sideways. The receptacle assembly accepts 16–20AWG solid wire or 18–20AWG stranded, tin-dipped wire, passes DC power to the mated module, and provides a DALI 2.0 or derivative two-wire bus connection for communication and data transfer. The thermoplastic (PBT) connector bases are available with 40mm and 80mm diameters and with matching domes in clear or smoke gray polycarbonate. Larger bases have an optional vent to provide pressure optimization inside the sealed control module and reduce condensation through vapor diffusion, and an optional skirt is available to close the gap between control module and lighting fixture, enhance aesthetics, and further protect the units against water, dust, and insects.
New Connectivity Products > Connector Materials, Accessories, Tools, and Development Kits
Würth Elektronik's new WE-EEL aluminum grounding cable clips enable the stable grounding and fixation of cables with diameters extending from 2.5–20.5mm and exhibit less than 0.01Ω of contact resistance. They are available in 12 different sizes to accommodate the full cable diameter range and can quickly and easily be affixed to circuit boards using an M4 screw to  provide low-contact-resistance connections between cable shields and grounding points including circuit boards, metal planes, or casings, to improve the cable's EMC properties. They are rated for operating temperatures extending from -40°C to +105°C and are available from stock in unlimited numbers, as well as in custom dimensions. New Product News October 2019
Würth Elektronik's new WE-SMGS solderable seals for surface mounting provide SMT grounding solutions for component-to-board and board-to-board connections. The new seals are designed for pick-and-place reflow processing, are comprised of a temperature-resistant foam material that exhibits both high-elasticity and conductivity and a surrounding layer of copper weave with tinning that facilitates the soldering process in reflow ovens, and return to their original shape after compression. They can be used to establish contact between the PCB ground and a metallic component housing or other external metallic elements and can also be used for low-resistance, high-frequency connections between the grounding points of two superimposed PCBs. The seals also offer an alternative to WE-SECF contact fingers and are available from stock in heights extending from 2.5–15mm. Free samples are available upon request.
New Connectivity Products > Wire, Cable, Cable Assemblies, and Tubing
ShowMeCables added a new Cat6a slim patch cable designed to enable easy and cost-effective network upgrades to its line of Ethernet cables. The new Cat6a slim patch cable is 40% thinner than other Ethernet cables (28AWG vs. the typical 24AWG), lending itself to use in tighter spaces without compromising networking speed at 600MHz, and is made with pure copper conductors to provide improved performance and security over cables made with copper-clad aluminum. It also enables better airflow and less crowding and overheating, making for neater, more efficient server rooms. The cable is outfitted with RJ45 connectors on each end and is available in multiple colors and lengths.
New Connectivity Products > Additional Connectivity Products
L-com's new IoT sensor product line includes ruggedized pressure sensors and transmitters, differential pressure sensors, and level transmitters that provide either analog or digital output signals in harsh-environment IoT applications in the utilities, oil and gas, water and wastewater, factory automation, and food processing industries. The pressure sensors and transmitters have an isolated construction that enables measurement in various liquids and gases and offer excellent range and high accuracy at both low- and high-pressure ranges, a wide operating temperature range, temperature compensation, and span and zero correction. The level sensors also provide stable, reliable performance and are fully sealed, which allows them to act as submersible level transmitters.
Amphenol Aerospace's rugged, standalone, 120-Channel Ethernet Switch Box provides an unmatched level of flexibility, offering configurations for system connectivity, speeds, port types, and interoperation with various high-speed media converters and connectors for system interfacing. Each port is capable of 10Gb/s Ethernet and some ports can be configured as either 10G-Base-T solutions that are also capable of supporting 100-Base-T and 1G-Base-T or as 10G-Base-SR and 1G-Base-SX solutions. The switch box is non-blocking and low-latency for high-throughput architectures and applications, enables switching throughput up to 1.2Tb/s when using all 120 ports on the switch box, and has a host management processor that supports Ethernet multicast, IP multicast, IGMP, SNMP, and many other management options. It is manufactured using high-performance, high-density, military-qualified MIL-DTL-38999 Series III connectors with standard AS39029-qualified, size 22D contacts, proprietary Octonet contacts, and 48F MT ferrule fiber optic contact assemblies — all of which have been proven in a variety of military programs — and is aggressively tested at line rates to RFC 2889 for switching and RFC 2544 for L2/L3 performance, latency, packet forwarding, and other key items at Amphenol's state-of-the-art Spirent communications testing center. Additional features include 10 LED indicators designed to reveal internal power supply voltage levels, a MIL-STD-704 28VDC power supply interface, 50ms power holdup, an embedded elapsed time indicator, a circuit breaker for incoming power, and self-encapsulated mounting screws.
KP Performance Antennas' new four-port OMNI antenna delivers 360° omnidirectional performance within the 5.15–5.85 GHz frequency range with 13dBi of gain, high-throughput, and high capacity and has a rugged construction, a UV-resistant white radome, and robust hardware designed to survive the harshest elements nature has to offer. It provides horizontal and vertical polarization, features two vertically stacked OMNI arrays in a single radome enclosure with a single mounting point, and supports one 4×4 MIMO or two 2×2 MIMO radios, allowing operators to minimize their investment in low-density macro or micropop deployments. It is ideal for WISP, cellular, and fixed wireless applications and, depending on the radio and terrain, provides a coverage area of 2–5 miles.
New Product News October 2019
L-com released a new line of GPS timing antennas and a portable, tunable, and telescopic UHF antenna to address the need for mobile wireless, portable instrumentation, and wireless monitoring applications. The new GPS/GLNSS antennas have a ruggedized construction and enable the accurate reception of satellite timing signals and reference frequencies in complex, harsh-environment networking applications. The new portable, field-tunable UHF antenna has a telescopic radiator and flexible support mast and provides high-frequency performance in the UHF range (118–174MHz).
New Product News October 2019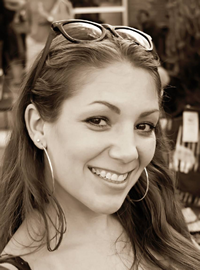 Latest posts by Christine Stieglitz
(see all)